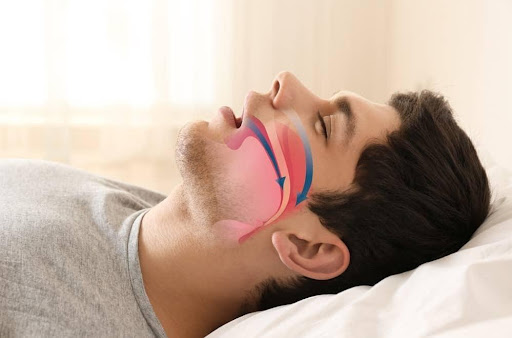 SLEEP APNEA PROBLEM, WHAT IS THE AYURVEDIC TREATMENT FOR THIS DISEASE
Sleep disorder in which breathing repeatedly stops and starts

while slumber. If untreated it can cause loud snoring, daytime tiredness, or more serious problems like heart trouble or high blood pressure 
AS PER AYURVEDA
In ayurveda defines sleep apnea as

"Urdhvajatrugata Roga

" as well as "

Nidra Roga"

meaning a sleep-related ailment

In ayurveda sleep apnea caused by weak agni high tama and due to raise of vata and kapha dosha

 

Our health depend on

Three pillars ahara, nidra, and bhrahmcharya

and nidra (sleep) is one of the most important pillar and main cause of nidra dosha is aggravation of vata dosha 
AS PER MODERN
Sleep apnea affects both genders but man has more prone as women (4% of men and 2% of women)

This diseases occurs in any age but mostly in middle and old age 

This cause people stop breathing for as short tine time and this called apneas

A person with sleep apnea may wake 50 or more times per hour — that's almost once a minute without having any memory of it. 
SLEEP APNEA AFFECTS WHOLE BODY LIKE:
Stroke – sleep apnea damage the blood vessels  causing burst or clog them

Loss of vision

Kidney disease

Bone loss-  sleep apnea leads to more calcium elimination from body and causes reduced bone density

Dementia- lack of oxygen linked to memory decline  

Depression and anxiety leads to mood disorders 

Heart disease

Sexual problems- leads to erectile dysfunction and decrease lipido



SYMPTOMS OF SLEEP APNEA:
Poor concentration   

Daytime sleeping

Memory loss

Low mood   

Restless sleep 

Heartburn 

Dry mouth or throat 

Waking up with a headache

Waking up choking

Night sweats  

Insomnia 

Waking up dizzy 

Weight gain   

Excessive daytime fatigue  

Lack of energy   

Forgetfulness   

Irritability 

Sexual dysfunction   

Frequent urination in night
RISK FACTORS OF SLEEP APNEA:
The risk of sleep apnea increases with age with overweight

Genetic factors family history of snoring

Bedtime alcohol consumption

Neurological disorder

Hormonal disorders

People who are suffering from nasal congestion due to rhinitis

Smokers
THREE TYPES OF SLEEP APNEA :

OBSTRUCTIVE SLEEP APNEA
Most common type of sleep apnea in which soft tissues of the mouth and throat expand and relax during sleep the relaxed muscles block the airways  that cause choking and gasping 
 In this soft tissues in the back of the upper airways relaxes during sleep and obstruct airways
COMPLEX SLEEP APNEA
Breathing or abnormal breathing episodes during sleep causes insomnia
CENTRAL SLEEP APNEA
Less common type of sleep apnea occurs when the brain does not signal the muscles that control breathing snoring is most common in central sleep apnea
SOME TIPS OF SLEEP APNEA:
Quit smoking

Side sleep

Weight loss

Quit alcohol 
TREATMENT OF SLEEP APNEA:
Overweight persons can losing weight.

Obstructive sleep apnea avoid the use of alcohol and certain sleeping pills, which make the airway collapse during sleep 

using a wedge pillow help sleep in a side position 

People with sinus problems or nasal congestion should use nasal sprays reduce snoring and improve airflow 
MECHANICAL THERAPY
: 
POSITIVE AIRWAY PRESSURE (PAP) THERAPY

is useful in

  obstructive sleep apnea in this procedure (PAP therapy) wear a mask over nose or mouth air blower gently forces air through the nose or mouth

CPAP (Continuous Positive Airway Pressure)  The machine is set at one single pressure.

BI-LEVEL PAP uses one pressure during inhalation (breathing in), and a lower pressure during exhalation (breathing out)

ADAPTIVE SERVO-VENTILATION (ASV)  used for patients with central sleep apnea, which acts to keep the airway open 

MANDIBULAR ADVANCEMENT DEVICES: These are devices for patients with mild to moderate obstructive sleep apnea.  help to prevent the tongue from blocking the throat These devices help keep the airway open during sleep. 
AYURVEDIC TREATEMENT OF SLEEP APNEA:
SHIRO (HEAD) DHARA (STREAM) in sanskrit
One of the most calming and best procedure in modrn life 
SHIRODHARA is beneficial to alleviates the central nervous system and reduce stress, calm the mind 
ABHYANGA is one of the best and recommended procedure in abhyanga using herbal oils warm and rhythmic massage that relaxes the nervous system increased blood circulation, calm lymphatic system, loosens the toxins from the body
Nose is the gateway of consciousness nasal therapy lubricated the sinuses like snoring, allergy, dry  nasal passages sleep apnea is affected to aggravation of vata and kapha dosha so nasya help to balancing them out 
It calms the nervous system and balance the vata dosha 
Warm oil poured into the ears and massaged slowly to calm mind and lubricate the ear canal
CAC MEDICATIONS IN SLEEP APNEA:
1. CALM SLEEP TABLET

calm sleep tablet like bhang, Brahmi, Tagar, jatamansi. It helps to relieve stressful conditions. calm nervous system and also helps to calm minds and make your body relax and light.
Recommended Dosage: Take 1 tablet twice daily 
2. BRAIN RELAXANT CHURNA
This churna calming effect on brain produce relaxation. It herbs Stress booster and reduce anxiety. 
Recommended Dosage: Take 1tsp twice a day 
3. MANN MITRA TABLET
Mann mitrqa tablet help to balance three doshas of body i.e vata, pitta, kapha it calm the nervous system stron nerves as well herbs helps to  fight with  insomnia, anxiety, and stress. 
It works as a antioxidant, anti depressant, immuno booster, anti epileptic and as neuro protective It reduce Sleep disturbances, Anxiety, 
Recommended Dosage: Take 1 tablet twice daily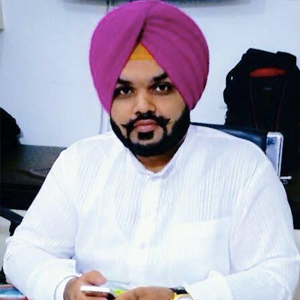 Vaidya Karanvir Singh is the younger Vaidya in Chandigarh Ayurved & Panchakarma Centre. He is the fourth generation in his family who is practicing as a general consultant in Ayurved & Panchakarma treatment at Chandigarh. In his practice, he had treated more than 1000 plus patients worldwide.
Article by Dr. Karanvir Singh (M.D in AYURVEDA, PANCHAKARMA FAGE) and reviewed by Vaidya Jagjit Singh (B.A.M.S)