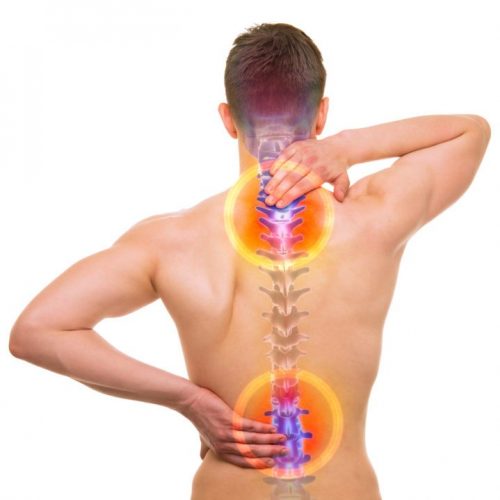 In today's run-of-the-mill life, people have become so busy with their work that they don't have time to keep themselves fit and healthy. The increasing trend of gadgets poses a threat to our health. There are two main reasons for this – first, people with gadgets sit for hours, second, while using them, people do not even take care of the correct posture. In this case, cases of health problems related to the waist are increasing continuously, slip disk is one of them. It is a matter of concern that this disease was earlier seen only in the elderly, but nowadays the youth are also increasingly vulnerable to it. 
What is a slip disc?
Our spinal cord consists of 7 bones in the cervical spine, 12 in the thoracic spine and 5 in the lumbar spine. These bones are attached by a disc. Each disc has two parts, a soft inner part and a rigid outer ring. When the outer ring is weakened, the inner part of the disc gets exit passage. This is known as a slip disc or a herniated disc. Slip discs cause slip disc problems when the outer ring weakens or becomes damaged and the inner part finds a way out. This problem can occur at any age, but it is more likely to become vulnerable in old age. Lifting too much weight can also cause tension in the lower part of the spine, resulting in slip disk problems. People are suffering from slip discs even with little or no physical work. Symptoms of slip disc – 
Pain and numbness on one side of the body.

Unbearable pain in the chest. – 

Increased waist pain at night. 

Pain after standing or sitting continuously.

Trouble walking. 

Feeling weakness in muscles. 

Stretching and pain in the affected area of ​​the spine. 
Diagnosis- spine surgeons perform your physical examination first. It is first attempted to find out what is causing this pain, how the nerves are working. How powerful the muscles are. It is easy to identify damaged parts by imaging testing. It uses X-ray, CT scan, MRI scan and discogram technique. 
Prevention measures
Some precautions can be taken to reduce the risk of developing a slip disc.

Avoid lifting excess weight.

Use the correct technique when lifting weights.

Maintain your weight. 

Posters correct when using computers and mobiles.

Avoid sitting for long periods of time.

 Exercise regularly to keep the muscles strong.
 Treatment
 Treatment slip discs depends on what level your problem is. How bad the disk is. Slip discs can be got rid of through exercise and physiotherapy. But if the pain is not relieved by them, then the doctor can give you some medicines, it can help to relieve the pain. 
Surgery Microdisketomy is a better option in surgery. During this surgery, the damaged part of the disc is removed without removing the entire disc. In more severe cases, effective treatment of this problem can be done by artificial disc replacement surgery. Once the artificial disc is placed, the sufferer does not have trouble bending back and forth, performing spinal flexibility as before. Its biggest advantage is that it works throughout life.
One can also get rid of slip disc problem by endoscopic disc surgery, it The surgery is performed with general anesthesia. Through the endoscopic tube, the deformed slip reaches the disc. In this procedure, the help of fluoroscopy X-ray or CT scan in operation theater is taken. A cold laser is also attached to the endoscopic tube to perform the surgery procedure better.
Yoga
1. Shavasana (Shavasana) 
Shavasana is the last asana of any asana. Shavasana is considered the most difficult posture of yoga science. Shavasana not only heals your body but also internal energy from within. This natural energy of the body helps to cure every disease and problem by incorporating into your body.
2. Camel Pose
Camel Pose is a very effective asana to remove spinal problems. In this posture, the body makes a camel pose. In this posture, the body is tilted backwards. This creates positive pressure on the spine. Due to this pressure, spinal problems soon begin to go away.
3. Locust Pose: 
Shalbhasana is such a posture of yoga science, in which the spine is folded by lying on the ground on the stomach. In this situation, by doing yoga practice, within a few days one starts getting relief from slip disc and back pain. In Shalabhasana, the body forms the shape of a grasshopper. Keeping the body in this position can relieve many other problems besides slip discs.
4. Bhujangasana (Cobra Pose)
 In Bhujangasana, the body of a yogi is in the shape of a raised snake. In this shape, the upper bones of the spine are pressurized and they get a chance to come back to the old position. This yogasana is considered one of the 7 asanas of Surya Namaskar. It also helps in making the body flexible and relieving back pain.
Home remedies
Exercise regularly
You all know that by exercising, we can remain fully fit. Exercise is a very good option to overcome the problem of back pain. Do yoga or exercise daily if you have back pain. But be careful not to do any exercise that puts too much pressure on the waist. By continuously exercising, your back pain will also be removed and you will be able to stay fit.
Cloves and pepper
If you have a slip disc problem, you can get rid of it with the help of cloves and black pepper. For this, make a powder by grinding 5 cloves and 5 black peppers and after that you put this mixture in tea and drink it twice daily. This will give you relief in pain as well as your slip disc problem can also be avoided.
Cinnamon and honey
If you have back pain and problems with sleep disc, mix one spoon honey in two grams of cinnamon powder. Consuming it 2 times a day will relieve the pain of slip disc in a few days.
Coconut oil
If you want to get rid of pain then you can get relief by massaging it with coconut oil. Let us tell you that coconut oil contains vitamin D, calcium, which works to strengthen bones. So it can give you relief if you have back pain. Massage your waist daily with coconut oil. With this, you can massage coconut oil by adding mustard oil and 1-2 garlic buds.
Ayurvedic treatment by CAC
Detox Premium Powder:
This is a herbo-mineral preparation that contains ingredients such as giloy satv, parval pishti, gandhak rasayan, shukta pishti, kamdudha rasa, etc. These all ingredients in combination show antioxidant, anti- inflammatory, & analgesic properties. It helps in reducing pain, numbness, stiffness, & inflammation
associated with a slipped disc problem. Detox powder is useful in eliminating Ama (toxins) from body
Dosage: Take 1 sachet twice daily with normal water after 30 mins of meal.
Nerve Up Tablet:
It is pure herbo-mineral formulation which helps to balance the vata dosha. It act as nervine stimulator and also reduces Kapha doshas. It mainly acts on central nervous system. It contains natural ingredients like Shudha kuchala, Shudha shilajeet, Abhrak bhasma, Praval pishti, Shankh bhasma etc. These contains natural Vatahar properties and helps in curing vata diseases. It speeds up physical and mental processes. It helps in painful joints, stiffness , inflammation, swelling and general weakness.
Dosage – Take 1 tablet twice daily with normal
Pain-o-kill oil:
As the name suggests Pain-O-Kill Oil reduces pain, inflammation, stiffness, & weakness in slipped disc patients. Applying this herbal oil gives effective results in lower backache, weakness, relaxes muscles, stiffness, & swelling.
Method of usage: Take few oil in your hands gently massage over the affected of the body.
Pain-o-kill syrup:
This is a herbal syrup that helps in reducing pain, inflammation, stiffness, & swelling related to a slipped disc problem. Pain-O-Kill Syrup is prepared from ingredients such as Hadjod stem, Shalaki Gum, Suranjan sweet gum, Punarnava root, Methi seed, Nirgundi leaves, Garlic bulb, etc.
Recommended dosage: Take 2 teaspoonful twice daily.
Panchasakar churan:
It is an ayurvedic preparation that contains five herbal ingredients such as Shunthi, Swarnapatri, Balaharitaki, Shatapushpa, Saindhava lavana. This churna in combination helps in the overall detoxification of the body. It reduces pain & swelling in slipped disc patients. It also helps in digestion.
Recommended Dosage: Take 1 teaspoonful with lukewarm water at bedtime.
Nerve plus Tablet:
Nerve plus of CAC is pure herbal combination , without any added chemicals, colors, fillers and additives. These tablets show Anti-bacterial, Anti-inflammatory, Antioxidant, and immune- modulator properties. It contains herbal ingredients Ghritkumari (Aloe barbadensis), Kali mirch (Piper nigrum), Giloy satav (Tinospora cordifolia), Shudha kuchla, Shudha shilajeet, Shudha vatsnabh, Shudh Singraf. It is beneficial for diseases of stomach, stimulating nerves and appetite. It has Rejuvenative, restorative and adaptogenic properties. It improves nerve impulse conduction and enhances body metabolism. It is used to pacify vata doshas and is effective relieve stress, bone marrow cellularity by hiking blood. It allow the blood to flow freely in vessels and relaxes endothelial protection, thereby prevent dryness.
Recommended Dosage – Take 1 tablet twice daily.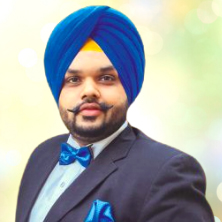 Dr. Vaidya Karanvir Singh is the younger Vaidya in Chandigarh Ayurved & Panchakarma Centre. He is the fourth generation in his family who is practicing as a general consultant in Ayurved & Panchakarma treatment at Chandigarh. In his practice, he had treated more than 1 Lakh Plus patients worldwide.
Article by Dr. Karanvir Singh (M.D in AYURVEDA, PANCHAKARMA FAGE) and reviewed by Vaidya Jagjit Singh (B.A.M.S)