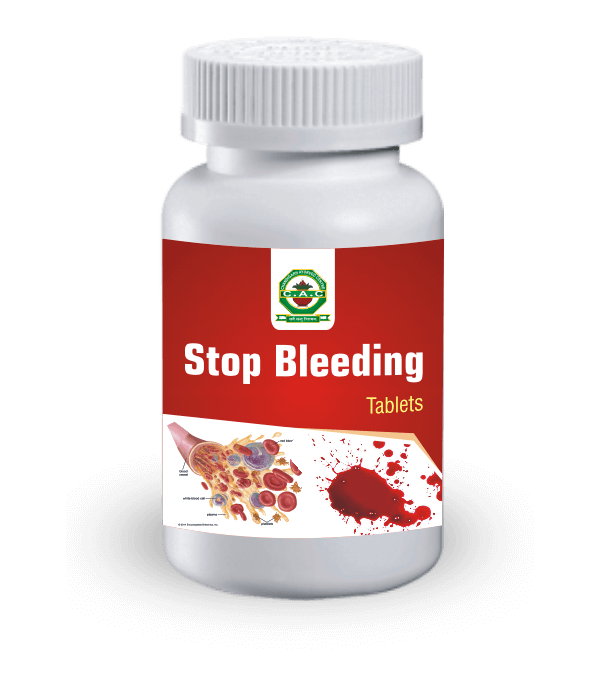 DESCRIPTION
CAC stop bleeding tablet is a pure herbal formulation that acts as an anticoagulant in nature. It helps to stop or reduce heavy bleeding. When there is bleeding, the body forms clots to stop the bleeding. In some of these clots leads to bleeding after breakage. Therefore stop bleeding tablet helps in stopping the clots from breaking and thus reduce the excessive unwanted bleeding. These tablets have anti-inflammatory, pain killer, anticoagulant properties. It also pacifies pitta doshas and helps in detoxification of rakta dhatu (blood tissue).
MEDICINAL PROPERITIES
Anticoagulant

Anti-inflammatory

Antiseptic

Pain killer
BENIFITS
Helps to stop bleeding from nose and mouth

In idiopathic thrombocytopenic purpura

Bleeding disorder

Heavy menstrual bleeding

Ulcerative colitis

Bleeding piles

Peptic ulcers

Wounds & cuts
INGRIDENTS
Nagkesar (Mesua ferrea) —————–200 mg

Laksha (Laccifer lacca) ———————200 mg

Mochras (Bombax ceiba)——————200 mg

Swarn Gairik (Red ochre)——————100 mg

Keharwa pishti——————————-300 mg
INGRIDENTS DESCRIPTION
Nagkesar

– Nagkesar promotes digestive fire because of its Ushna (hot) potency. This corrects constipation and controls bleeding. This is due to its Kashaya (astringent) nature. The dried flowers show antioxidant, antimicrobial, anti-inflammatory and liver protective activities. The leaves have analgesic and anti-venom properties, while the seed has antispasmodic and anti-arthritic activities.



Laksha

– It has Anthelmintic, Coagulation modifier, Anti-hiccup, Antipruritics, Anti-arthritic, Anti-inflammatory, and Antiulcerogenic properties. Laksha astringent in taste, in quality laghu, snigadh, potency sheeta, vipaka katu. It pacifies kapha and pitta dosha. It is good for bleeding disorders, bone or joint issue stomach and intestine problems.



Swarn gairik

– It is Kasaya and Madhura in taste. Snigdha (Unctuous), Visada (Non-Saline), potency Sita (Cooling), Vipaka (transformed state after digestion) Madhura (Sweet). It pacifies all three dosha It has cooling and antibilious action, It prevents hemorrhage, Its topical application gives relief in burns, ulcers, boils, pustule eruption.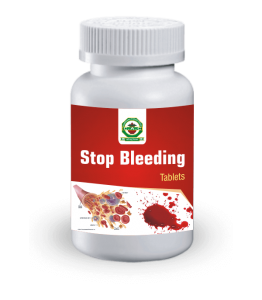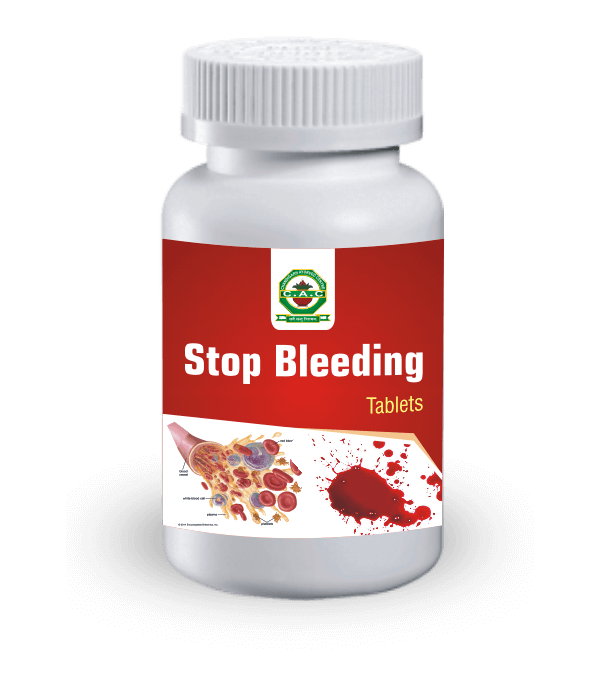 Stop Bleeding Tablet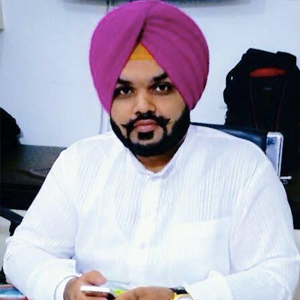 Vaidya Karanvir Singh is the younger Vaidya in Chandigarh Ayurved & Panchakarma Centre. He is the fourth generation in his family who is practicing as a general consultant in Ayurved & Panchakarma treatment at Chandigarh. In his practice, he had treated more than 1000 plus patients worldwide.
Article by Dr. Karanvir Singh (M.D in AYURVEDA, PANCHAKARMA FAGE) and reviewed by Vaidya Jagjit Singh (B.A.M.S)