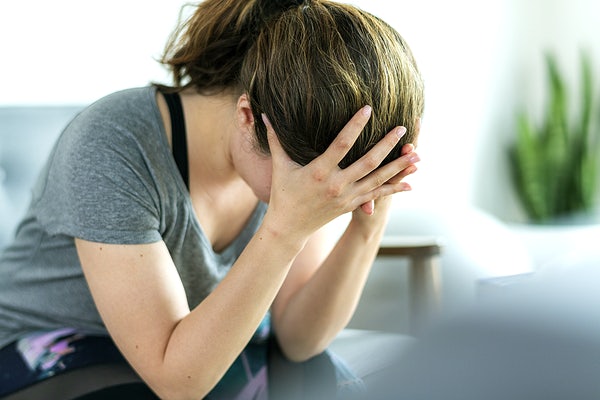 WHAT IS STRESS
Today, the amount of stress in our life is much more but the most difficult thing is that the release of stress hormones like adrenaline and cortisol becomes more dangerous when we do not need them.




Stress which is also called pressure. Often people see only its negative form, but the truth is also that according to some successful people who have done something in their life, according to them, stress is a good thing to an extent and fulfill the person's dream. It is required to do so.




It is normal to have stress or tension nowadays, it is felt when it becomes difficult for us to deal with any situation.




When there is tension, adrenaline starts running throughout our body, heart rate increases and mental and physical consciousness increases greatly. We sweat, feel the feeling and every now and then weep everywhere the body.




If stress is prolonged, it can damage our immune system and heart.




Apart from this, our physical and capacity to handle external disease is additionally affected.




This clearly means that stress becomes more dangerous when you have to go through a do or die situation every minute.




What if we could learn what's causing what we are feeling? So we can deal with difficulties more smartly.



WHY DOES STRESS HAPPEN?
Fear and protection are prominent among the main characteristics of a living being. Tension is the difference between fear and fear, that is, tension arises when we fail to strike a balance between every type of fear present in the world and its protection.

In such a panic, insecure man is always ready to be safe, he is desperate and restless and this state of mind is stress and our complex life, social, political and administrative system fails to establish balance. The situation is called tension.

"The term stress refers to the response of hormones to the fulfillment of a need on a physiological and scientific basis." He gave two types of stress
Eustress which is the desired tension and it is not dangerous but necessary which keeps the person aware of his duties.

The second distance which is involuntary and the person cannot control it and creates many problems, it can also be called negative stress.



WHAT ARE THE SYMPTOMS OF STRESS?
It is quite common to possess ups and downs in life for a long time, but if it continues for an extended time, it can spoil the remainder of the items associated with life. Stress never happens because you are weak but it is always because you are allowing tension to be there even after its presence and not resisting it. Following are some common causes/symptoms of stress that occur nowadays.
Work

Unemployment

Money

Leaving home due to separation and some other reasons

breakup with partner

change job

leaving home for children

your health and mood

Season

partner passing away or not being close

family breakdown due to divorce

drug abuse and drinking

fall prey to bad habits

Being a victim of violence or bad behavior.

Common symptoms before tension

Eating more or less than usual.

Rapid mood swings.

Decreased self-esteem.

Feeling tense or restless all the time.

More or less sleep

Weak memory or forgetfulness.

Taking excessive alcohol or drugs.

Excessive tiredness or loss of energy.

Staying away from family and friends.

Getting out of character.

Not concentrating and struggling with work.

Don't feel like doing things that you used to like.

Having strange experiences, seeing things that are not there.



WAYS TO RELIEVE STRESS
One should always try to look at things in a positive way when there is stress.

In some cases you may even need a fresh start.

Keep your enthusiasm alive in every task.

If you do any work every day, have a sense of doing it in the best way and keep your thinking positive too, then you can be excited to some extent.

By getting enough sleep and rest, both our body and mind remain healthy. Taking sleep on time not only increases the efficiency of the person but also helps in reducing stress.

Treating your friends well and being friends with good people can be the most helpful in reducing or eliminating stress.



BENEFITS OF STRESS
it is not necessary that stress is always harmful. Taking stress has brought many changes in the lives of many people, many people have taken stress in a positive way. Let us know the benefits of stress.
Helps to focus our attention towards the goal.

Due to this our efforts get completeness, speed up.

In addition, the quality and accuracy of the work increases.

And the motivation to do well is awakened.

The chances of achieving the goal increase manifold.

The development process continues towards our goal.



CAC TREATMENT FOR STRESS
Vata Balance Tablet –

Vata balance tablet is a rejuvenating blend of herbs is specially formulated to balance Vata doshas without aggravating Pitta or Kapha doshas. It may be used to support overall health and well-being by Vata constitutions with or without food. For those with a dual constitution that includes Vata or a tridoshic constitution, it is an excellent formula for the Vata season, which in most parts of the world is autumn and early winter.
Recommended Dosage – Take 1 tablet twice daily with normal water.
Brodley Syrup

– This syrup is prepared from the extract of various herbs that deal with the delusion, hallucination, disorganized behavior, lack of emotions, & inappropriate posture, etc. The syrup is prepared from herbs such as Shankhpushpi, Brahmi, Jatamansi, Ashwagandha, Shatavari, Saunf. These herbs show antioxidant, anti-inflammatory, immuno-modulator, & mind relaxant properties.
Recommended Dosage – Take 2 teaspoonful twice daily.
Stress care tablet

– It is an amazing combination of natural herbs like Sarpgandha, Brahmi, Tagar, jatamansi. It helps to relieve stress conditions. They help to pacify the nervous system and also help to increase mental and physical performance. In Ayurveda when there is an imbalance of three energies i.e. Vata, pitta, and Kapha, it leads to disease. Vata has a sub dosha named prana doshas which regulates the sensory perception, brain, and mind. Tarpak Kapha subtype of kapha, governs cerebrospinal fluid, sadhak pitta subtype of pitta doshas governs emotions and their impact on the heart. So any vitiation of these doshas leads to stress. It act as Anti-depressant, relieves Insomnia, Anxiety.
Recommended Dosage – Take 1 tablet twice a day with normal water.
Brain Relaxant Churna

– This churna is pure Ayurvedic which helps to rejuvenate the brain cells, improves memory, give strength to the body, & increases the concentration by calming down the brain. It is prepared from herbs that show calming effect on brain and gives you relaxation. Brain relaxant churna shows antioxidant, Neuroprotective, carminative and anti-inflammatory properties. Ingredients present in this churna are Amla (Emblica officinalis), Sonth (Zingiber officinale), Pippali (Piper longum), Marich (Piper nigrum), Haldi (Curcuma longa), Bala (Sida cordifolia), Suddha Gandhak, Lauha Bhasma. It helps to maintain blood sugar level, Anti-depressant, Insomnia, and Increase Haemoglobin levels, Cures indigestion, Helpful in Ulcerative colitis, and Nerve tonic. It helps in dealing with health conditions such as feeling delusion, hallucinations, disordered thinking, disabling, & impair daily functioning related to schizophrenia patients.
Recommended Dosage – Take 1 tablespoon of this Churna twice daily.
Mann Mitra tablet

– Mann Mitra tablet is herbal and purely ayurvedic medicine. It is used in Ayurvedic treatment for psychiatric conditions and help to balance all the three doshas of body i.e. vata, pitta, kapha. CAC Mann Mitra tablet improves intelligence and speech problems. It is helpful for making the nervous system strong and nerves as well. It contains various herbs like Bala, Vacha, Shankhpushpi, Nagkeshar etc that help you fight insomnia, anxiety, and stress. It works as an antioxidant, anti-depressant, immuno booster, anti-epileptic and as neuro-protective drug.
Recommended Dosage – Take 1 tablet twice a day with normal water.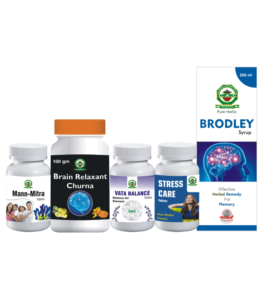 STRESS GO KIT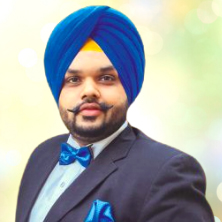 Dr. Vaidya Karanvir Singh is the younger Vaidya in Chandigarh Ayurved & Panchakarma Centre. He is the fourth generation in his family who is practicing as a general consultant in Ayurved & Panchakarma treatment at Chandigarh. In his practice, he had treated more than 1 Lakh Plus patients worldwide.
Article by Dr. Karanvir Singh (M.D in AYURVEDA, PANCHAKARMA FAGE) and reviewed by Vaidya Jagjit Singh (B.A.M.S)