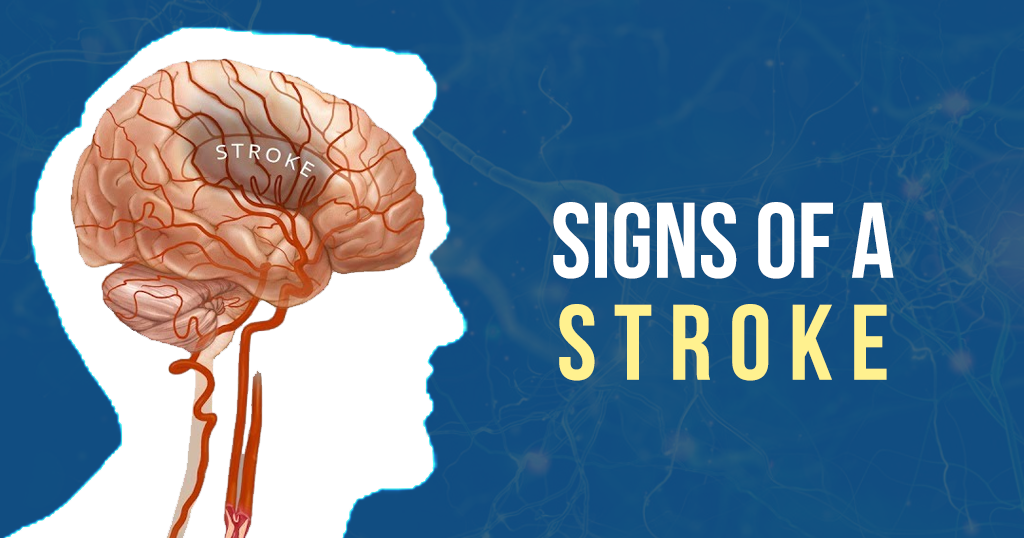 STROKE AND ITS AYURVEDIC MANAGEMENT
Life threatening condition in which part of brain doesn't have enough blood flow is known as Stroke. This condition is commonly due to blocked artery or bleeding in brain. The brain cells of the affected area starts to die from lack of oxygen without steady blood supply. This condition is life-threatening and needs immediate medical attention to prevent permanent  damage or death.
WHAT ARE THE TYPES OF STROKE ?
There mainly three types of strokes :
Transient Ischemic Attack: It is also called as mini-stroke as effects are temporary. This is usually caused by temporary decrease in blood supply to a part of brain.
Ischemic Stroke : When blood supply to brain is reduced due to blockage or narrowing of blood vessels then the condition is known as Ischemic Stroke. The blockage or narrowing of blood vessel is mainly due to blood clots. The clots may be caused by fatty deposits within arteries called plaque.
Hemorrhagic Stroke: This type is caused when blood vessels in the brain or on surface of brain breaks or leaks which cause bleeding in or around brain. The leakage leads to swelling and pressure that cause damage to cells and tissues of brain.
WHAT ARE THE CAUSES OF STROKE?
The causes of Ischemic stroke includes :
Clotting disorders
Atrial fibrillation
Atherosclerosis
Heart defects like Ventricular septal defect or Artrial septal defect.
Micro-vascular Ischemic disease.
Common causes of Hemorrhagic stroke includes:
Brain aneurysms
High blood pressure
Brain tumors
Diseases which weakens or cause unusual changes in blood vessels in brain like moyamoya disease.
WHAT ARE THE RISK FACTORS OF STROKE?
There are several conditions and factors that may increase the risk of  stroke in individual. The factors includes:
Alcohol abuse
Migraine headaches
Smoking
Type 2 diabetes
Individuals above the age of 55 years
Use of birth control pills or hormone therapies.
High cholesterol
WHAT ARE THE SYMPTOMS OF STROKE?
Some common symptoms of stroke includes :
Loss of muscle control on one side of face.
Dizziness or vertigo
Weakness of one side or paralysis
Aphasia
Garbled or slurred speaking
Loss of coordination
Sudden loss of one or more senses either partial or total.
Nausea
Blurred vision or diplopia
Vomiting
Memory loss
Neck stiffness
Confusion or agitation
Passing out
Headaches
Emotional instability
Seizures
Sudden behavioral changes
Coma
AYURVED APPROACH
In Ayurved stroke can be correlated with Pakshaghata. Due to excessive exposure to etiological factors there is vitiation of the vata dosha in the body. The vitiated vata moves to brain and get lodged there. Imbalanced vata causes srotas (channel) and sanyu (tendons) to dry up leading to impairment of mobility and response in area affected by the vata.
HERBS FOR THE STROKE:
Ashwagandha
Brahmi
Rasona
Haridra
Guggulu
PANCHKARMA FOR STROKE :
Snehan
Swedan
Vasti
Shirodhara
Nasyam
Virechan
Shiro vasti
PATHYA AHARA-VIHARA FOR STROKE :
Black gram, horse gram, green grams
Radish, ginger , garlic , ash gourd.
Fruits such as mango, grapes, pomegranate etc.
Intake of high fiber and low fat diet
Control weight and cholesterol levels
Practice regular physical exercise.
APATHYA AHARA-VIHARA FOR STROKE :
Excessive intake of peas, barley etc
Excessive starvation, suppressing natural urges, staying up till late night
Intake of pungent, salty food, oily food and unwholesome food
Excessive alcohol consumption
Smoking tobacco.
CHANDIGARH AYURVED CENTRE MEDICATION FOR TREATMENT OF STROKE :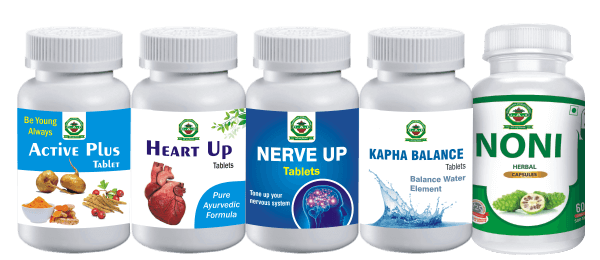 Active Plus Tablet:
CAC active plus Tablet is a pure herbo-mineral formulation prepared from best quality of herbs. This tablet is best for person mental and physical health, also helps to boost up the immunity. The herbal ingredients present in these tablets are used to maintain person's health and refreshes the mind and body. These tablets improves digestion, eliminates constipation, stress, nourishes brain,  acts as antioxidant, analgesic, anti-inflammatory, etc.
Recommended dosage: Take 1 tablet twice daily with normal water.
Heart Up Tablet:
Recommended dosage: Take 1 tablet twice daily with normal water.
Noni Capsule:
Noni capsule contain standardized extract of herb Noni (Morinda citrifolia) that is good for overall health of heart. These capsule deals with the blocked arteries of the heart. The formation of plaque is overcome with the use of these herbal capsules.
Recommended dosage: Take 1 capsule twice daily with normal water.
Nerve up tablet :
CAC Nerve up tablet is a herbo-mineral tablet and is purely ayurvedic formulation.  CAC Nerve up tablets help in balancing the vata doshas. It reduces kapha dosha, and acts as nervine stimulant. It shows effective results in improving the central nervous system. It contains natural ingredients like shudha kuchala, shudha shilajeet,  praval pishti, shankh bhasma etc. These contains natural vatahar properties and helps in curing vata diseases.
Recommended dosage: Take 1 tablet twice daily with normal water.
Kapha Balance tablet:
CAC Kapha tablet is a healthy blend of herbs formulated to balance Kapha doshas without aggravating Pitta and Vata doshas. It can also be used to alleviate any temporary Kapha imbalance. It is very effective in Kapha season that is late winter and spring. It consists of warming and astringent herbs that help to balance the system throughout the cold season. The main use of Kapha tablets is to remove excess Kapha doshas from the system and helps in the management of weight, healthy lungs, and the immune system.
Recommended dosage: Take 1 tablet twice daily with normal water.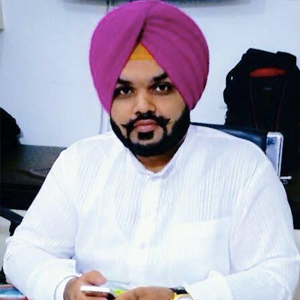 Vaidya Karanvir Singh is the younger Vaidya in Chandigarh Ayurved & Panchakarma Centre. He is the fourth generation in his family who is practicing as a general consultant in Ayurved & Panchakarma treatment at Chandigarh. In his practice, he had treated more than 1000 plus patients worldwide.
Article by Dr. Karanvir Singh (M.D in AYURVEDA, PANCHAKARMA FAGE) and reviewed by Vaidya Jagjit Singh (B.A.M.S)