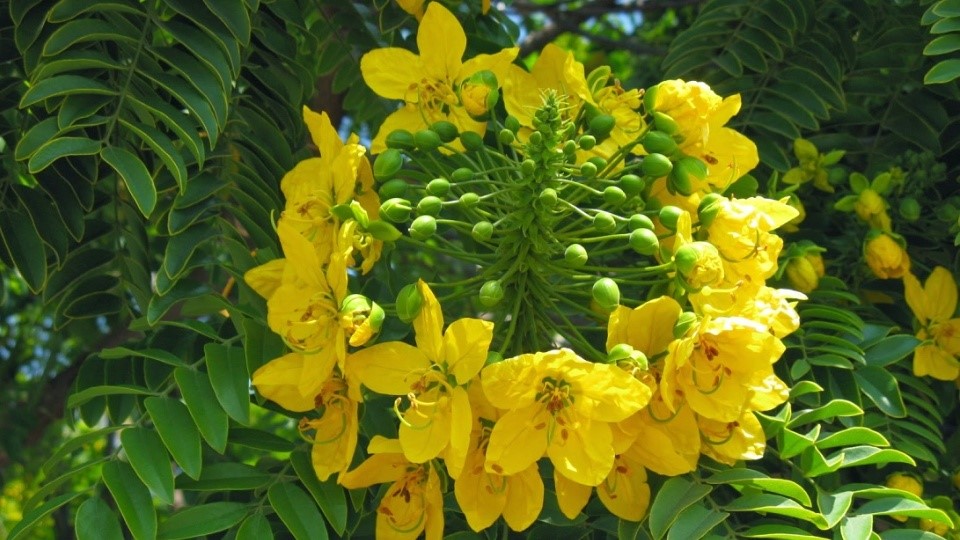 Swarna Patri Or Sanay Plant
Introduction
It is cultivated all over India mainly in Kutch of Gujarat and Tamil Nadu. Its leaves are used for purgation and it is a part of CAC Panchasakar Churna.
Botanical Description
This plant is 75-150 cm high, erect, multi-year-old. Its flowers are of yellow color and some are fragrant. Its pods are sticky, 3.5-7.0 mm long, 20 mm broad, green in maturity and dark brown when ripe.
Each pod contains 5-7 dark brown seeds.
Botanical name :-  Senna alexandrina Mill. (Senna alexandrina)
Syn :- Cassia angustifolia Vahl, Cassia senna Linn.
Family :- Caesalpiniaceae
Name of Swarna patri in Different Languages
Name in English :- Indian senna Alexandrian army (Alexandrian senna), Bombay army (Medicinal senna), Tinnevelly army (Tinnevelly senna); Arbi-Senae Hindi (Senaehindi); Persian-Sanaehindi.
Sanskrit- Markandika, Bhumivalli, Markandi, Swarnpatri, Mridurechani; Hindi- desi Sanay;
Oriya- Sonamukhi (Sonamukhi);
Kannada- Niyavara Nellavarike (Niyavara nelavarike);
Gujarati – Mithiakval, Senamukhi (Senamukhi);
Telugu- Nelatungedu (Nelatungedu);
Tamil- Nila vakai, Gilavirai (Gilavirai);
Bengali- Sonpat, Sonamukhi;
Nepali- Sanaya (Sanaya);
Marathi- Sonamukhi, Bhuitkhad;
Malayalam- Nilavaka.
Ayurvedic Properties and Effects
Sanaya is bitter, sweet, pungent, astringent, hot, short, harsh, sharp and phlegmatic.
It is the purifier of the upper and lower body and is the destroyer of leprosy, poison, foul smell, stomach disease, gulma, worm disease, Kaas, Vibandha, spleen and agnimandya.
Its root is sedative, guru, sweet, fire lamp, vatashamak, raktapitta, craving, fascination, sedatives, worms, leprosy and spleen disorders.
Sennosides obtained from it, relieves acute constipation in patients suffering from severe irritable syndrome.
SWARNA PATRI BENEFITS AND USES
It can be used in the following conditions- 
Taking 1-2 grams of sanaya leaf powder with 10 ml amla swarus provides relief in breathing.
Regular intake of 1-2 grams of sanaya leaf powder provides benefit in stomach diseases by proper discharge of stool.
Vibandha or Constipation –
Take 1-2 grams of sanaya powder mixed with 5-10 ml of tamarind syrup, it is beneficial in Vibandha.
Agni mandya (Low digestive fire) –
Take 1-2 grams of sanaya powder mixed with sugar, and taking it with Bijoura lemon juice, it ignites and increases appetite. 
Vatja gulma (Abdominal swellings) –
Take 1-2 grams of Sanaya Patra powder mixed with vacha powder and taking, it is beneficial in Vatajgulm. 
Take 1-2 grams of sanaya leaf powder with 10 ml amalaki swarus is beneficial in dropsy.
Take 1-2 grams of sanaya leaf powder with non-fermented urine cures gastritis.
Pandu and Kamala ( Anemia and Jaundice )-
Sanay Patra Kwath (10-20 ml) or Churna (1-2 grams) causes suppression of Pandu, Kamala and Spleen enlargement.
Leaves are used for purgation in skin diseases like leprosy etc. 
Take 10-20 ml Sanaya Patra Kwath or 1-2 grams Sanaya Patra Churna is beneficial in enteric fever. 
For virechana (Purgative Therapy) –
Boil 5 grams of sanaya leaves, 2 grams dry ginger powder and 1 gram clove powder in water, filter it and give it 10-20 ml, it cures the defects by virechana.
Daha (Burning Sensation/ Inflammation) –
Take 1-2 grams of sanaya powder with pomegranate swaras helps in curing burning sensation associated with inflammation.
Take 1-2 grams of sanaya leaf powder and mix it with sugar, it cures pittaja disorders.
Take 1-2 grams of Sanaya powder mixed with sugar and dry ginger, cures Vataja-shula or pain.
RECOMMENDED DOSAGE-
Take 1-2 gm of powder, 10-20 ml of swarasa or as per the advice of the physician.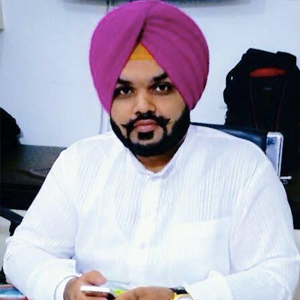 Vaidya Karanvir Singh is the younger Vaidya in Chandigarh Ayurved & Panchakarma Centre. He is the fourth generation in his family who is practicing as a general consultant in Ayurved & Panchakarma treatment at Chandigarh. In his practice, he had treated more than 1000 plus patients worldwide.
Article by Dr. Karanvir Singh (M.D in AYURVEDA, PANCHAKARMA FAGE) and reviewed by Vaidya Jagjit Singh (B.A.M.S)