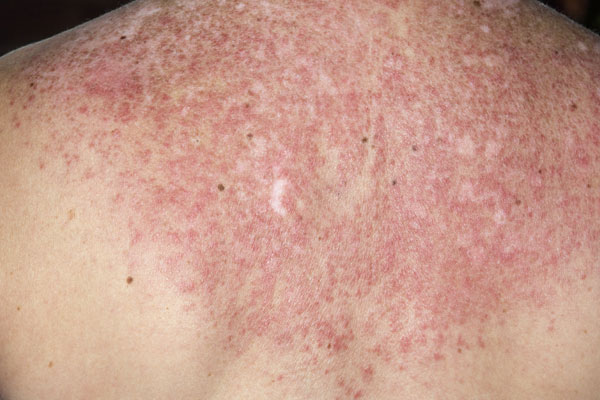 SYSTEMIC LUPUS ERYTHEMATOSUS (SLE)
INTRODUCTION

SLE is a disease that occurs mostly in women. It is an autoimmune disease, in which the disease progresses in different stages as the condition worsens. In this disease, the antibodies present in our body start working against our own organs. Men are also victims of this disease, but this disease is found more in women.
CAUSES OF LUPUS
Genetic

– If someone in the family has it, then the chances of getting lupus increase.

Environmental factors

– Environmental factors such as smoking, pollution and exposure to toxic substances such as silica dust also cause this disease.

Infection

– sometimes it is also caused by a virus called cytomegalovirus, Epstein-Barr or hepatitis C, but doctors are still studying this.

Hormones

– Some studies have shown that increased levels of abnormal hormones (estrogen) can also lead to lupus.

Medicines

– Long-term consumption of certain medicines can also cause this disease. Apresoline, Procanbid, and Quinidine are known infectious agents of lupus, also known as drug-induced lupus erythematosus.

Sunlight

– Exposure to the sun's rays in sensitive people may exacerbate the skin lesions or symptoms associated with lupus by altering the internal response.



SYMPTOMS
Sufferers of SLE are more prone to fatigue.

There is pain in the patient's joints and swelling comes.

There is a complaint of headache in this disease.

Butterfly-shaped rash on the cheeks and nose is a symptom of this disease.

There are rashes on the skin.

Hair loss also starts in SLE.

Anemia and increased blood clotting are also symptoms of SLE.

Hands and toes turn white or blue on feeling cold.



WHAT ARE THE 4 TYPES OF LUPUS?
Four types of knots have been identified by scientists, namely:
Lupus dermatitis

– These develop as a rash on the skin.

Systemic lupus erythematosus

– This type of lump does not show any external symptoms, but develops internally.

Drug-induced lupus

– Unlike the other two types, these do not cause any medical condition, but develop due to an allergic reaction to the drug. Symptoms may be similar to SEL but the cause is different.

Neonatal lupus

– Similar to SEL, these types of lumps are more often found in infants than in adults because they are transferred from an infected mother during pregnancy.



CAN STRESS CAUSE LUPUS?
There is no solid evidence that can prove a direct link between stress and lumpiness. Although the medical history of some patients has shown the triggering of the lump after a highly stressful situation. Situations in daily life such as being stuck in traffic and minor conflicts at work or home range from major stressful events such as the death of a loved one or a major accident. It is advisable to practice stress relief techniques in the first place to avoid any flare-ups.

POSSIBLE TRIGGERS OF LUPUS INCLUDE:-
Sunlight

– exposure to the sun can cause skin lesions in lupus or internal reactions in people who are susceptible to it

Infection

– a person with infection can start lupus or a person can have a relapse

Medications

– Certain types of anti-seizure drugs, antibiotics, and blood-pressure medications can trigger lupus. Drug-induced lupus tends to go away when the drug that causes it is stopped. Your general physician may refer you to a diagnostic specialist in rheumatology and arthritis. Since the symptoms of lupus can be similar to those of some other health conditions, patience is essential during the diagnosis process. Several other diseases must be ruled out before a lupus diagnosis can be confirmed.

Heart and CVS

– Lupus can result in blood problems, such as anemia and an increased risk of blood clots or bleeding. This can result in blood vessel inflammation (also known as vasculitis).

Lungs

– Having lupus increases your chances of developing a chest cavity lining infection and causes shortness of breath. You may be at higher risk of getting pneumonia.

Heart

– Lupus can result in inflammation of the heart muscle. The chances of having a heart attack and heart disease increase.

Kidneys

– Lupus can seriously damage the kidneys and result in kidney failure. General itching, nausea, chest pain, swollen legs and vomiting are all symptoms of kidney problems.



WHAT HAPPENS IF LUPUS GOES UNTREATED?
The root cause behind the development of lumps is quite large. There is no specific cause for the lump that makes it worse if left untreated.

If someone develops a lump, it could be a flare-up of anything that can include inflammation in different parts of the body, including the kidneys, lungs, and heart.

To avoid any life-threatening condition, it is advisable to do regular check-ups and diagnosis to identify the root cause.



HERBAL TREATMENT FOR SLE
Detox Premium Powder

– The various ingredients used for the formation of Detox Premium Powder sachets such as Prawal pishti, Shukta pishti, Giloy satv, Kehrva pishti, Jahar Mohra pishti, Sutshekhar ras, Shankh bhasma, Kamdudha ras, Moti bhasma that in combination provide good relief on the signs and symptoms of systemic lupus erythematous disease.


Recommended Dosage

 

– Take 1 tablet twice a day with normal water.

Pain-O-kill Tablets

– As the name suggests these tablets will kill the pain naturally. The herbs present in the formation of these tablets are Ashwagandha, Hadjod, Punarnava, Nirgundi, Methi, Garlic, etc. These herbs in combination show antioxidant, analgesic, anti-inflammatory, immuno-modulator properties. The regular use of these tablets reduce body pain and acts on its root cause.


Recommended Dosage

– Take 1 tablet twice daily with normal water.

Twak Tailam

– Twak tailam is very effective for the skin as it deeply nourishes the tissues and improves the skin luster. The tailam is composed of yashtimadhu (Glycyrrhiza glabra), manjistha (Rubia cordifolia), etc. The tailam supports skin health, helps in reducing uneven pigments, improves complexion, and helps in deep detoxification and blood purification without any side effects.


Method of Application

 

– Apply over the affected area of the skin.

Nerve Up Tablet

– It is pure herbo-mineral formulation which helps to balance the vata dosha. It act as nervine stimulator and also reduces Kapha doshas. It mainly acts on central nervous system. It contains natural ingredients like Shudha kuchala, Shudha shilajeet, Abhrak bhasma, Praval pishti, Shankh bhasma etc. These contains natural Vatahar properties and helps in curing vata diseases. It speeds up physical and mental processes. It helps in painful joints, stiffness, inflammation, swelling and general weakness.


Dosage 

– Take 1 tablet twice daily with normal water after meal.

Curcumin Capsule

– Curcumin Capsule helps in pacifying all three doshas. Curcumin Capsule is beneficial for variety of skin conditions like Acne, Eczema, Psoriasis, and Dermatitis. This Capsule contains standardized extract of the herb Curcumin (Curcuma longa). Curcumin is the active ingredient in Turmeric having powerful Anti-inflammatory, Antibacterial, Antifungal, Anti-microbial and Antioxidant properties.


Recommended Dosage

– Take 2 capsules twice daily.

Rasayan vati

– CAC Rasayan vati is herbo-mineral ayurvedic formulation, which is 100% natural. Rasayan vati contains various herbs such as Aswagandha, Shilajeet, Amla, Kesar, Musali, Shatavar, Brahmi Abhrak Bhasam, Swarn Makshik Bhasam, Yashad Bhasam, Mukta pisti, Praval pisti, Jaiphal, Vang Bhasam, Dalchini, Javitri, Gokhru, Kaunch Beej, Saunth, Mirch, Pipli, Amla, Kesar, Manjith, Anant Mool, Brahmi, Musali, Swarn Vang, etc. These ingredients show antioxidant, aphrodisiac, anti-inflammatory, antipyretic, analgesic, immuno-modulator properties.  These tablets provide good results in General debility, Psychological disorders, and improves immunity.


Recommended Dosage

– Take 1 tablet twice daily.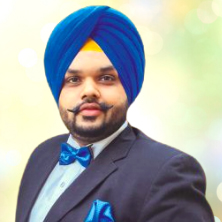 Dr. Vaidya Karanvir Singh is the younger Vaidya in Chandigarh Ayurved & Panchakarma Centre. He is the fourth generation in his family who is practicing as a general consultant in Ayurved & Panchakarma treatment at Chandigarh. In his practice, he had treated more than 1 Lakh Plus patients worldwide.
Article by Dr. Karanvir Singh (M.D in AYURVEDA, PANCHAKARMA FAGE) and reviewed by Vaidya Jagjit Singh (B.A.M.S)