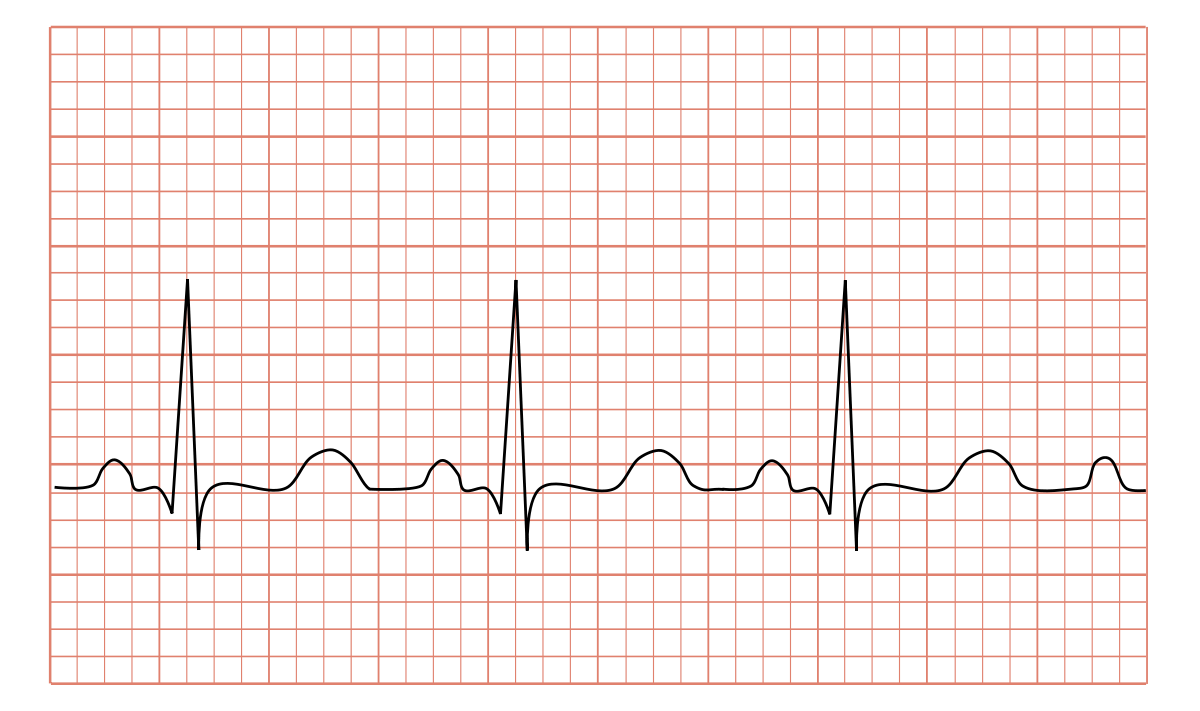 TACHYCARDIA AND ITS AYURVEDIC MANAGEMENT
INTRODUCTION
Tachycardia is a medical condition in which there occurs increased heart rate for a long period of time. The heart rate remains over 100 beats per minute. It is not always a concern as it normally increases during exercise or in stress. But when the heart rate stays increased during normal activities, then it is said to be tachycardia. There are various types of irregular heart rates which can cause tachycardia. There are four chambers of heart – upper chambers known as atria and lower chambers known as ventricles. Tachycardia can start in either upper chambers or lower chambers.
Tachycardia doesn't necessarily produce signs and symptoms. But is not dealt properly or on time, then it can lead to serious health repercussions such as stroke, heart failure or cardiac arrest.
The treatment involves certain types of oral medications for it. However, a balanced diet and healthy lifestyle are very beneficial in its management. Surgery is also recommended as the last option.
WHAT ARE THE CAUSES OF TACHYCARDIA?
There is a nodal tissue called SA node in the heart. This node sends electrical impulses throughout the heart and makes the muscles of heart beat faster. If due to some reason such as fear, stress or exercise, this node sends impulses at an increased rate and this makes the heart beat faster. This is known as sinus tachycardia.
There are various causes which are responsible for tachycardia:
Electrolytic imbalance
Fever
Excessive alcohol consumption
Increased levels of caffeine
Over-activity of thyroid gland
Hypertension or low blood pressure
Anemia
Cigarette smoking
Side-effects of certain medications
Drug abuse such as cocaine, etc
WHAT ARE THE RISK FACTORS OF TACHYCARDIA?
Some factors make a person at more risk of tachycardia. Following are the risk factors of tachycardia:
Women are more prone to tachycardia as compared to men
Having a family history of tachycardia
Excessive stress
Obesity
Cigarette smoking
Excessive consumption of alcohol or caffeine
Suffering from diabetes
High blood pressure
Inflammation of the heart muscle known as myocarditis
Heart problems
Children
WHAT ARE THE SIGNS AND SYMPTOMS OF TACHYCARDIA?
The common signs and symptoms of tachycardia are:
Pain in chest
Heart palpitations
Light-headedness
Increased pulse rate
Fainting
Sensation of a racing or pounding heart
WHAT ARE THE COMPLICATIONS WHICH ARE ASSOCIATED WITH TACHYCARDIA?
When tachycardia is not treated properly, then it can lead to various health complications. Following are the potential complications of tachycardia:
Inability of the heart to pump blood to the body parts
Getting unconscious
Sudden death
WHAT IS THE PREVENTION OF TACHYCARDIA?
The best way to prevent tachycardia is eating a healthy diet and maintaining optimum weight. Following are some of the preventive measures which can be very helpful in it:
Eating a balanced diet such as whole grains, fruits, vegetables, etc
Doing regular physical exercise
Maintaining a healthy weight
Avoid intake of junk food
Quit smoking
Say no to alcohol
Managing stress with yoga and meditation
Don't take excessive caffeine
MANAGEMENT OF TACHYCARDIA WITH THE MEDICINES OF CHANDIGARH AYURVED CENTRE
Here are some of the medicines of Chandigarh Ayurved centre which are used for the treatment of tachycardia:
1.Trikatu Syrup
Trikatu Syrup helps to eliminate excess Kapha or mucous from the body, supports respiratory system, manages weight, helps to take out impurities or ama from the body, supports healthy detoxification, reduces swelling. It shows anti-inflammatory, analgesic, expectorant, antioxidant properties.  This syrup is made up of equal parts of three herbs such as Pippali (Piper longum), Shunthi (Zingiber officinale), & Marich (Piper nigrum) that maintains the metabolism in the body. The regular use of this syrup balances the thyroxine hormone and treats hyperthyroidism naturally. It is an Appetizer and it improves digestion, supports normal gastric function, and normal circulation.
Recommended Dosage – Take 2 teaspoonful twice daily before meals.
2. Kapha Balance Tablet
Kapha tablet is a healthy blend of herbs formulated to balance Kapha doshas without aggravating Pitta and Vata doshas. It can also be used to alleviate any temporary Kapha imbalance. It is very effective in Kapha season that is late winter and spring. It consists of warming and astringent herbs that help to balance the system throughout the cold season. The main use of Kapha tablets is to remove excess Kapha doshas from the system and helps in the management of weight, healthy lungs, and the immune system.
Recommended Dosage– Take 1 tablet twice daily with normal water.
3. Heart Up Tablet
Heart Up Tablet is a unique formulation and is very effective in the treatment of heart diseases and related symptoms. It acts as a cardioprotective and anti-arrhythmic medicine providing strength to the heart muscles and maintains heart rate. This medicine is very useful in relieving pain and maintains blood optimum viscosity.
Recommended Dosage– Take 1 tablet twice daily with normal water.
4. Nerve up tablet 
Nerve up tablets help in balancing the vata doshas & kapha dosha, and acts as nervine stimulant. It shows effective results in improving the central nervous system. It contains natural ingredients like shudha kuchala, shudha shilajeet, praval pishti, shankh bhasma etc. This tablet helps in memory boosting, reduces stress, act as immune-modulator. It also shows effective results in disorders of heart and circulatory system.
Recommended Dosage– Take 1 tablet twice daily.
5. Active Plus Tablet
Active plus Tablet is a pure herbo-mineral formulation prepared from best quality of herbs. This tablet is best for person mental and physical health, also helps to boost up the immunity. The herbal ingredients present in these tablets are used to maintain person's health and refreshes the mind and body. These tablets improves digestion, eliminates constipation, stress, nourishes brain,  acts as antioxidant, analgesic, anti-inflammatory, etc.
Recommended Dosage– Take 1 tablet  twice daily.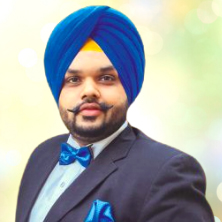 Dr. Vaidya Karanvir Singh is the younger Vaidya in Chandigarh Ayurved & Panchakarma Centre. He is the fourth generation in his family who is practicing as a general consultant in Ayurved & Panchakarma treatment at Chandigarh. In his practice, he had treated more than 1 Lakh Plus patients worldwide.
Article by Dr. Karanvir Singh (M.D in AYURVEDA, PANCHAKARMA FAGE) and reviewed by Vaidya Jagjit Singh (B.A.M.S)