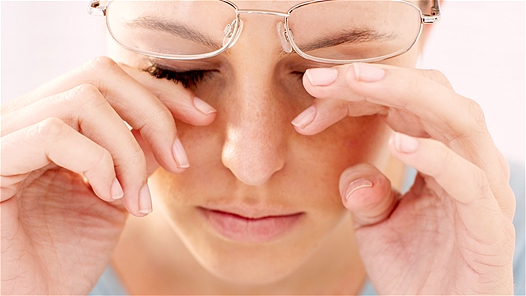 THESE SYMPTOMS SEEN IN THE BODY ARE A SIGN OF WEAK EYES, KNOW THE WAYS TO INCREASE EYESIGHT
INTRODUCTION
Having poor eyesight is one of the most common concerns of people. Eye strain, poor or blurred vision; this weakens the eyes and makes it difficult for you to read and write. Many times, people do not pay attention to the signs of poor vision. It's not okay to ignore it. Because, it worsens the eyesight even more. In such a situation, to know the ability of your eyesight, eye examination should be done. If you have poor eyesight, you should either wear glasses or wear contact lenses. Even if your eyes are not defective, you should still make sure to have an eye exam.




There are some clear signs that indicate that the eyesight is in poor condition. You should not ignore it and wear whatever suits you best, glasses or lenses. There are many reasons for poor eyesight. Sometimes, it is due to hereditary factor, deficiency of certain vitamins, too much strain on the eyes, studying or reading in the dark, etc.



SYMPTOMS
Difficulty reading close objects. Blurred vision while reading a book. This is commonly known as hyperopia.

Inability to read or see things that are far away. This condition is called myopia.

Inability to read or see close-ups and distant objects.

Blurred vision at night.

Eye pain.

Persistent headache. (Do's and don'ts for eye care, know these 10 things)

Rainbow-like appearance when there is too much light.

Double vision.

Swollen eyes or red eyes.

Frequent watering of eyes.

Difficulty in seeing from darkness to light.
CAUSES OF WEAK EYESIGHT
Genetic cause

– If any person in your family has weak eyes, then it is possible that you may become weak even further. In such a situation, get your eyes checked regularly. Also take special care of your eyes.

Lack of nutrients in the body

– Vitamin A is considered one of the very important nutrients to keep the eyes healthy. Eyes can become weak due to lack of nutrients in the body. In this case, include plenty of nutrients in your diet. 

Computer and mobile use

– People who use computers and mobiles for a long time, their eyes may also become weak. So try to give rest to your eyes in between while using computer or mobile. This gives relief to the eyes. Reducing screen time helps protect eyes.

Water shortage

– Lack of water in the body can also cause weak eyes. Due to less water in the body, symptoms like dry eyes, watery eyes, burning in the eyes can be seen.

Smoke consumption

– Those who consume alcohol and smoke can also have weak eyes. So if you want to keep your eyes healthy, then keep away from alcohol and smoking.



WHAT TO DO TO KEEP EYES HEALTHY
we told you about some of the most common symptoms of weak or poor vision. Therefore, it is important to get checked up from time to time. You should immediately go to the doctor for a checkup. Wear your glasses daily and do some eye exercises to correct your eyesight. Apart from this, you should take healthy diet and nutritious food to have strong eye sight. Apart from this, do exercise and yoga regularly. Walk barefoot on the dewy grass early in the morning.
In order not to harm the eyes, we should take care of some things such as-
Eyes should be washed twice a day with cold water.

Special care should be taken of the light while reading. Reading or writing in very dim light puts pressure on the eyes.

Eyes should be protected from dust, pollution and strong sunlight, good quality glasses should be used while going in strong sunlight because the ultraviolet rays of the sun cause problems by harming the eyes.

Due to continuous reading or working on the computer for a long time, there is a negative effect on the eyes. Therefore, after some time, the eyes should be closed and rest should be given.

Apart from this, to increase eyesight, for better health of the eyes, a nutritious diet should be taken, which contains essential vitamins and minerals. The diet should be like this-

Eat a diet rich in vitamin C, vitamin A and beta-carotene, such as carrots, all citrus fruits, etc. Eat wheat products and nuts for vitamin A.

Eat green leafy vegetables and pulses.

Consumption of omega-3 fatty acids is very important for the eyes. Therefore, consume flaxseeds.

Add sweet potato in your diet it is a good source of beta carotene and vitamin E.

Walnuts, almonds, pistachios, peanuts etc. nuts contain a good amount of vitamin E, which protects the eyes from the diseases caused by aging.



CAC TREATMENT FOR WEAK EYESIGHT
Nerve Up Tablet

– Nerve up tablet is a herbo-mineral tablet and is purely ayurvedic formulation. CAC Nerve up tablets help in balancing the vata doshas. It reduces kapha dosha, and acts as nervine stimulant. It shows effective results in improving the central nervous system. It contains natural ingredients like shudha kuchala, shudha shilajeet, abhrak bhasma, praval pishti, shankh bhasma etc. These contains natural vatahar properties and helps in curing vata diseases.
Recommended Dosage – Take 1 tablet twice a day with normal water.
Detox tablets

– It optimizes the balance of Bacteria in the Digestive tract. Detox tablets are 100% natural & safe containing 1gm herbs extract. The herbs used for formulation of these tablets show antioxidant, anti-inflammatory, anti-stress, & immuno-modulator properties. The herbs & minerals used for preparation of this churna shows antioxidant, anti-inflammatory, immuno-modulator properties. It consist of Parwal Pishti, Shukta Pishti, Giloy Satav, Kamdudha Ras, Jahar Mohra, Akik Pishti, Gandhak Rasayan, Shankh Bhasma, Sutshekhar Ras, Sudhyog Tab, Shwet Parpati, Yavakshaar.
Recommended Dosage – Take 1 tablet twice a day with normal water.
Vata Tablet

– Vata balance tablet is a rejuvenating blend of herbs is specially formulated to balance Vata doshas without aggravating Pitta or Kapha doshas. It may be used to support overall health and well-being by Vata constitutions with or without food. For those with a dual constitution that includes Vata or a tridoshic constitution, it is an excellent formula for the Vata season, which in most parts of the world is autumn and early winter.
Recommended Dosage – Take 1 tablet twice a day with normal water.
Roshani Eye Drop

– Roshani Eye Drop is pure Ayurvedic formulation used in problems like frequent travel, work on a computer, and lack of sleep. This eye drops contains herbal ingredients like Nimba (Azadirachta indica), Bhringraj (Eclipta alba), Punarnava (Boerhavia diffusa), Haritaki (Terminalia chebula), Shwet Chandan, Rakta chandan, Tulsi (Ocimum sanctum), Haridra( Curcuma longa), Gulab (Rosa damascena), Adrak (Zingiber officinale), Bahera (Terminalia bellirica), Pudina (Mentha spicata), Saindhavan lavan, Phitakari, etc. This eye drop soothes up the eyes, prevents infections and clears off particles in the eyes, improves vision.
Dosage – Put one drop in each eye in the morning and at bed time.
Triphla Syrup

– Triphala Syrup ancient herbal remedy contains equal parts of three herbs like T. Chebula, T.bellirica rox, and E. officinalis. These ingredients are very beneficial for digestive system, maintain bowel wellness, helps in abdominal bloating, and flatulence. Triphala Syrup is tridosha hara. It is used to detoxify the body and support the immune system. It is known for its antibacterial, antioxidant, and antiviral abilities. It is prescribed for treating fatigue and gastric distress, pneumonia, constipation, vaginal infections, piles and eye problems.
Recommended Dosage – Take 1 tablespoon twice a day.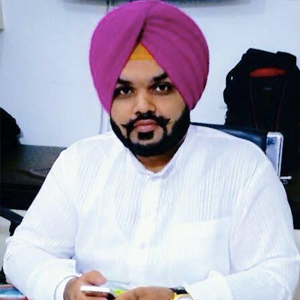 Vaidya Karanvir Singh is the younger Vaidya in Chandigarh Ayurved & Panchakarma Centre. He is the fourth generation in his family who is practicing as a general consultant in Ayurved & Panchakarma treatment at Chandigarh. In his practice, he had treated more than 1000 plus patients worldwide.
Article by Dr. Karanvir Singh (M.D in AYURVEDA, PANCHAKARMA FAGE) and reviewed by Vaidya Jagjit Singh (B.A.M.S)