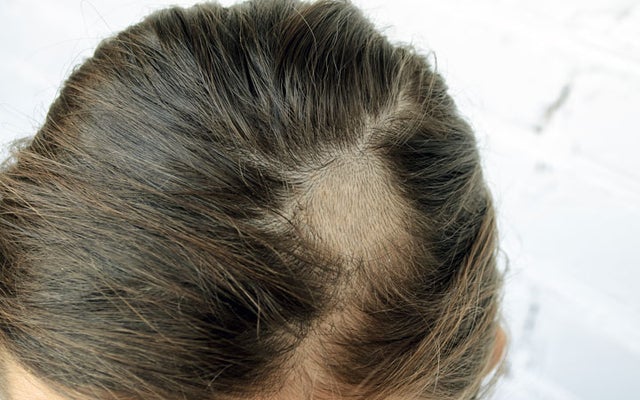 OVERVIEW
:-
Tinea capitis is a fungal infection of the scalp, involving both the skin and hair. It is a highly contagious infection also known as a scalp ringworm.
This infection affects scalp and hair shaft causing small patches of scaly skin. 
SYMPTOMS:-
Most common symptom of ringworm is itchy patches on the scalp
Other symptoms include:-
brittle hair

painful scalp

swollen lymph nodes

low-grade fever
CAUSE:-
Fungi other name is dermatophytes cause ringworm of the scalp. Fungi are organisms that live on dead tissue, such as  hair, fingernails and the outer layers of  skin.

Dermatophytes prefer moisture and warmth, so they thrive on sweaty skin.  Poor hygiene aggarvate the spread of ringworm.
Ringworm spreads easily, especially among children. 
Pets, such as cats and dogs, can spread ringworm, too. Other animals like goats, cows, horses, and pigs can also be carriers. 
DIAGNOSIS:-
A doctor's examination of the skin

Examination of plucked hairs or scale from the scalp

Sometimes a Wood light examination and sometimes culture

Tinea capitis is diagnosed by its appearance and the results of an examination of a sample of plucked hairs or of hairs and scale from the scalp. Examine the samples under a microscope.

 Wood light examination
TYPES OF RINGWORMS:-
The fungi that cause ringworm of the scalp can lead other infections on the body. These infections are usually classified by the part of the body affected. They include:-
Ringworm of the body (tinea corporis

):-This form causes a red, scaly ring or circle of rash on the top layer of skin.

Athlete's foot (tinea pedis):-

This type of ringworm affects the moist areas between  toes and the foot .

Jock itch (tinea cruris):-

This form affects  genitals, inner upper thighs and buttocks.
RISK FACTOR:-
Risk factors for ringworm of the scalp include:-
Age:-It  is most common in  school-age children.

Exposure to other children:- Ringworm are common in schools and child care centers where the infection very easily spreads via close physical contact.

Exposure to pets:-A pet, such as a cat or dog, can have the infection  Children are infected by touching or petting the animal.
PREVENTION:-
Ringworm can often be prevented by following steps:-
Keep their skin clean and dry, by washing daily and drying completely, particularly after showering, swimming

Use clean towels and avoid sharing  towels,clothing, combs, brushes

Wash sports gear and uniforms as often as possible and don't share them.

Avoid tight-fitting clothing.

Change clothing every day.

Wash hands well with soap and water after playing with pets.

Treat other fungal infections, like athlete's foot.
AYURVEDIC VIEW IN TAENIA CAPITIS:-
 As per Ayurveda, the aggravation of three doshas – Kapha, Pitta and Vata – predominantly Kapha and Vata leads to a skin and scalp condition known as Dadru.
The aggravated Kapha and Vata doshas affect the  mamsa, lasika raktha and rasa of the human body along with the deep seated tissues. 

This aggravation causes intense itching on your scalp and skin and formation of a papule (raised bump on the skin), followed by severe hair breakage.

Ayurveda's holistic approach and treatment provides natural remedies without any serious side effects. 
AYURVEDIC MEDICINE FIR TINEA CAPITIS:-
AROGYAVARDHINI VATI

ABHRAK BHASMA

NAVKARSHIAK CHURNA

NEEM CAPSULE

GANDHAK RASAYAN
HOME REMEDIES FOR TINEA CAPITIS:-
GARLIC:-Garlic is frequently used to treat various types of skin and hair infections. It permute good bacteria and prevent the growth of fungus.
SOAPY WATER:-To prevent the spread of  scalp infection to other areas of  body,  should keep  skin dry and clean as much as possible. 
APPLE- CIDAR VINEGAR:-Apple cider vinegar is known for its antifungal properties, especially in treating Candida related infections.
ALOE-VERA:-Aloe vera is an excellent natural remedy for several skin, hair and digestive ailments. Due to its antiseptic properties, aloe vera exhibits antiviral, antibacterial, and antifungal characteristics.
GINGER:- It has a natural anti-fungal agent which can effectively stop the growth of fungus on the skin
TEA-TREE OIL:- It is one of the best remedy to kill a skin fungus due to its strong anti-fungal properties.It is also an antiseptic properties.
NEEM:-Neem has a antifungal properties.It helps to fight with fungs, ringworms and athlete,s foot.
CAC SPECIAL MEDICATION FOR FUNGAL INFECTION:-
ITCH CARE
TWAK CHURNA
TWAK TAILAM
HAIR LIVE OIL
NEEM CAPSULES
DETOX PREMIUM POWDER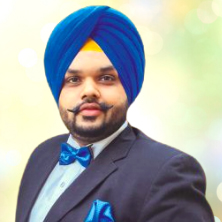 Dr. Vaidya Karanvir Singh is the younger Vaidya in Chandigarh Ayurved & Panchakarma Centre. He is the fourth generation in his family who is practicing as a general consultant in Ayurved & Panchakarma treatment at Chandigarh. In his practice, he had treated more than 1 Lakh Plus patients worldwide.
Article by Dr. Karanvir Singh (M.D in AYURVEDA, PANCHAKARMA FAGE) and reviewed by Vaidya Jagjit Singh (B.A.M.S)