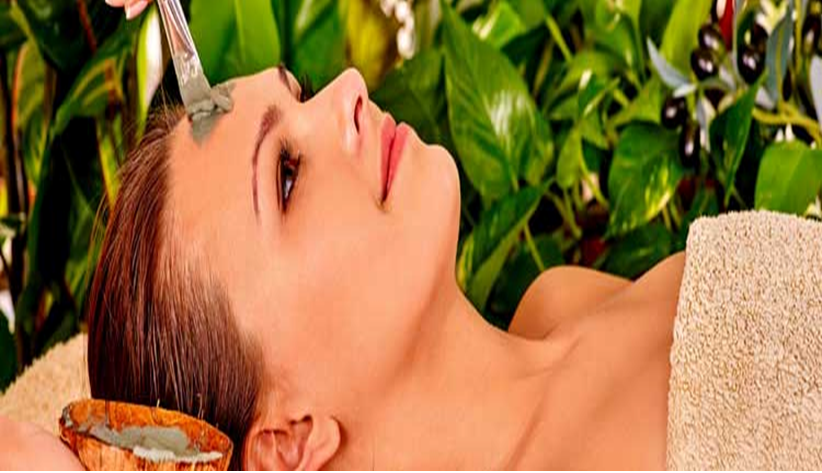 Top 7 Ayurvedic Skin Care Tips That Will Make Your Skin Glow
AYURVEDIC TREATMENT FOR SKIN CARE-
Manjistha (Rubia cordifolia) –
Manjistha is known as one of the powerful Ayurvedic herbs for glowing skin.
You can take this internally or can also use it in your regular face pack.
Neem (Azadihrecta indica)-
Ayurveda refers to Neem as Sarva Roga Nivarini ('Universal Cure of Ailments').
Its calming property is very beneficial for pimple prone skin.
Sandalwood (Santalum album) –
Ayurveda says that Sandalwood induces Saumanasya Janana ('Mental Coherence & Placidity')
According to Ayurveda science it is known to pacifying the pitta dosha, which means that it has cooling properties.
Sandalwood paste can be used in a face maskfor oily, acne-prone skin.
The powerful antiseptic and anti-inflammatory properties of sandalwood reduce the irritation and redness on the skin.
Tulsi (Holy Basil)-
It is the 'Queen of Herbs' known for its cleansing and toning properties.
HOW TO REMOVE PIMPLE FROM FACE-
Pimple is a type of acne that results from blocked pores due to excess production of oil (sebum), dead skin cells, and bacteria, getting trapped in the pores of the skin.
Cleanse your face twice every day with neem soap/ herbal face wash and lukewarm water to remove excess dirt, sweat, and oil.
Drink plenty of water for hydrated and glowing skin.
Consume fresh fruits and vegetables for healty skin.
Make a Paste of Mint leaves in water or Rosewater + Lemon Juice and apply all over face and neck.
Mint leaves have Salicylic acid, Anti-inflammatory, astringent and antioxidant properties which reduces pimple.
Lemon is very good for acne because of Antimicrobial activity.
HOW TO GLOW SKIN NATURALLY-
Ayurveda has many secrets that can help us in protecting our skin's natural glow.
There are some natural remedies for radiant and glowing healthy skin include-
TURMERIC –
Scientific name– Curcuma longa
Synonyms-
Haridra-The Yellow On
Gauri-The One Whose Face is Light and Shining
Kanchani-Golden Goddess
Curcuma longa is the ultimate Ayurvedic ingredients for skin.
Turmeric has curcumin which has strong anti-inflammatory and antioxidants properties.
Its antioxidant property eliminates the harmful free radicals that damage the skin.
Turmeric also keeps the skin supple and glowing by enhancing collagen production.
How to use turmeric-
Mix 4 tablespoons of gram flour with one teaspoon turmeric powder and add enough water or milk to form a smooth paste.
Apply this paste all over face and neck and leave it for 20 to 25 minutes.
Then, rinse it off with normal water.
Repeat this process twice or thrice a week.
GREEN TEA –
Leaves of green tea maintain the collagen production in the skin because they are rich in flavonoids.
Green tea leaves help in maintaining healthy and glowing skin.
Leaves of green tea also reduce the signs of ageing and maintain the elasticity of the skin.
How to use green tea-
Boil 1 spoon leaves of green tea in water until they impart color.
After cool it down add 2 teaspoons of brown sugar, 1 teaspoon of cream and 2 spoons of the solution make a smooth paste.
Apply this paste directly the face and neck and scrub it gently.
After 15 minutes Wash it off with plain water.
Repeat this process once or twice a week.
ROSE WATER-
Rose is an exclusive Ayurvedic ingredient that has soothing properties.
Its balances Sadhaka Pita which in turn controls our emotions and makes us calmer and happier.
Rose water helps in getting a naturally glowing skin by reducing stress level.
It also removes impurities from our skin.
How To Use Rose water
Use pure rose water prepared at home by using the steam distillation method.
Dip a cotton ball into rose water then apply it directly over the face and neck.
Repeat this process twice a day for 10 to 15 days
You can store your bottle of rose water in the refrigerator.
Rosewater is generally used as toner as it refreshes and cleanses the facial skin.
Rose water brightens the skin tone and balances the pH of the skin by stimulating the blood circulation.
HOME REMEDIES FOR SKIN CARE-
Use Ripe papaya-
Take few pieces of ripe papaya and add 1 teaspoon of Multani Mitti and 1 teaspoon of honey then Mix these ingredients to make a paste.
Apply the paste all over the face and neck and leave it for 20 minutes then wash off it with plain water.
Papaya helps you in clearing the oil and dirt that can lead to acne and breakouts on the face Multani Mitti absorbs the excess oil and honey moisturizes and hydrates the skin.
Use Pure Honey-
The anti-microbial and anti-oxidant properties of honey gives you clear,radiant and soft skin.
Honey reduces blemishes and makes the skin soft and healthy.
Apply pure honey equally all over face and massage gently for a few minutes.
Then, wash it off with lukewarm water.
Do this process twice a week.
Use Pure Aloe Vera Gel-
Mix 1 tsp of aloe vera gel, a pinch of turmeric, 1 tsp of milk and one teaspoon of honey in a bowl.
Apply this mixture all over the face and leave it for 15 minutes.
Then Wash it off with normal wate.
Repeat this process once or twice a week.
Aloe vera nourishes, heals and rejuvenates the facial skin to give a naturally glowing skin.
Use Raw Milk-
The Raw milk is rich in lactic acid and skin friendly ingredients have a mild bleaching action that reveals a brighter complexion.
Add 2 teaspoons of milk to 1 teaspoon of honey and 1 teaspoon of besan and mix them to form a paste.
Apply the paste all over the face and neck and leave it for 20 mins until it gets dry.
Then rinse off the paste with warm water.
Repeat this process twice or thrice a week for best results.
SKIN CARE PRODUCTS BY CAC-
Detox Premium Powder
Panchatikta Ghrita Guggulu
Skin Care Plus Tablet
Twak Churana
Panchsakar Churna
Skin Glow Kadha
Aloe Vera Gel
Blood Purifier Syrup
Strawberry Face Cream
Orange Face Cream
AYURVEDIC SKIN CARE TIPS-
Nourish Your Skin with Oil Massage-
Choose one oil for facial massage according to your skin requirement and choice.
You can use some oil for healty skin such as Sunflower oil, Coconut oil, Jojoba oil, Sesame oil and Avocado oil etc.
Practice Yoga for Getting a Naturally Glowing Skin-
Daily practice of pranayama detoxifies your body and improves blood circulations.
Take Healthy Food for Healthy Skin
–
Add healthy food in your diet such as Ghee, dairy products, coconut oil, vegetables, nuts, whole grains, animal protein, and seasonal fruits etc.
the best diet for glowing skin can be determined after skillful examination of specific body type and Dosha
Revised lifestyle-
Lifestyle has a great stake in your overall health when it comes to Ayurveda.
It is beneficial to maintain a simple daily routine, drink sufficient water, eat healthily, indulge in daily exercise, execute a healthy diet, and catch undisturbed sleep.
Detoxifying your body often helps to get rid of toxins and give you a healthy glowing skin.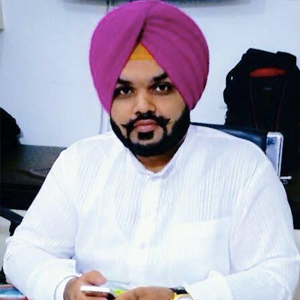 Vaidya Karanvir Singh is the younger Vaidya in Chandigarh Ayurved & Panchakarma Centre. He is the fourth generation in his family who is practicing as a general consultant in Ayurved & Panchakarma treatment at Chandigarh. In his practice, he had treated more than 1000 plus patients worldwide.
Article by Dr. Karanvir Singh (M.D in AYURVEDA, PANCHAKARMA FAGE) and reviewed by Vaidya Jagjit Singh (B.A.M.S)