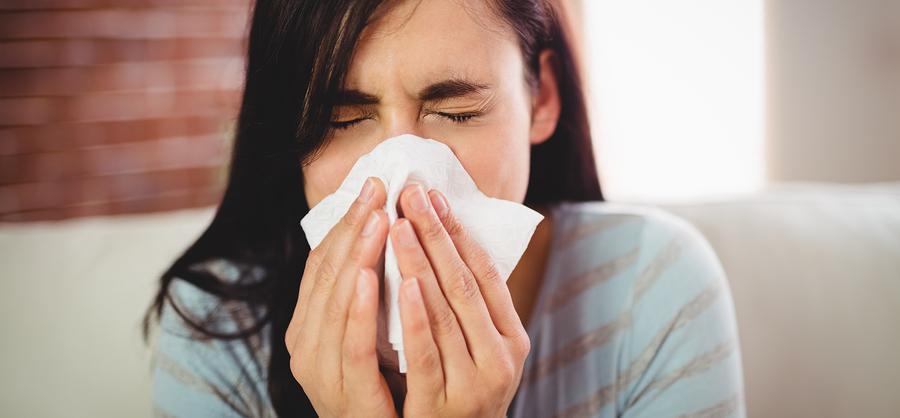 TOP 7 AYURVEDIC TIPS TO PREVENT COUGH AND COLD
DESCRIPTION
Cold and cough are most common during season change. 

Medicines are available to treat and manage the condition but many people prefer to choose home remedies like steam and gargle. 

According to Ayurveda certain foods can also help to prevent as well as recover from cold and cough faster.



SYMPTOMS
Some of the common symptoms are listed below:
Running or Blocked Nose.

Sore/ Scratchy throat

Sneezing.

Fatigue.

Muscle Aches

Loss of Appetite.

Cough

Headache.

Mild fever with chills.



AYURVEDIC TIPS FOR PREVENT COUGH AND COLD
TULSI
Tulsi is highly beneficial in eliminating dry cough. 

It is one of the best treatments of cough in Ayurveda. 

Tulsi is also known as the 'Mother Medicine of Nature' or holi basil. 

Consumption of Tulsi leaves boosts the production of antibodies in the body, helping it fight infections.


TULSI LEAVES ARE SAFE TO CONSUME AND CAN BE USED IN THE FOLLOWING WAYS:

 

Chewing 4-5 leaves in the morning

Take tulsi tea

Add tulsi leaves to kadha.



GINGER
Ginger is well-known Ayurvedic treatment for cough and cold. 

It can be taken in fresh form or as dry form as ginger powder. 

When taken with honey it helps in treating cold and cough fast. 

Ginger has anti-inflammatory properties. 

It is an effective remedy for treating cough.


GINGER CAN BE TAKEN IN MANY WAYS SUCH AS:

Ginger tea is fast Ayurvedic remedies for cold. 

Add slices of ginger in tea to boiling water then strain and pour it into a cup. 

Take grated ginger to a tablespoon of honey and swallow. 

People can add black pepper for additional effect.



HONEY
Honey is an excellent medicine for the treatment of cough in Ayurveda. 

It has antimicrobial properties. 

Honey seriously helps loosen mucus and provides relief from chest congestion. 

That's why it is present in many non-alcohol-based cough syrups. 

Honey is a complete pleasure for the tongue and throat.


SOME WAYS TO CONSUME HONEY ARE:

Take a spoonful of honey twice a day to ease cough.

Mixing it with ginger juice

Adding honey to tea or kadha.



GILOY
Giloy has gained a lot of popularity in India in recent times as an Ayurvedic treatment for cold.

Giloy is a plant with heart-shaped leaves also known as Guduchi or Amrita. 

Giloy helps to treat tonsillitis. 

It has anti-inflammatory property that boost immunity.


GILOY CAN BE CONSUMED IN THE FOLLOWING WAYS:

People can buy Giloy juice from the market.

Giloy tablets are easily available in medical shops 

Adding in a kadha.



MULETHI 
Mulethi is a bitter tasting herb. 

It has anti-inflammatory and expectorant properties

It help in thinning the mucus inside the airways. 

This give relief from cough and congestion. 


PEOPLE CAN HAVE MULETHI IN THE FOLLOWING WAYS:

Adding mulethi powder to warm water

gargling with mulethi extract

Adding it to tea or kadha.



PIPPALI
Pippali is among the best treatments of cough in Ayurveda. 

It is used in the box of garam masala at homes. 

Pippali is hot in nature 

it has expectorant property that helps in loosen the mucus and provides relief from congestion. 

It provides help in relief headaches and other problems related to common cold. 


PEOPLE CAN HAVE MULETHI IN THE FOLLOWING WAYS:

Take pippali powder to a spoon of honey and swallow it

Add it to kadha and drink after straining.



GARLIC
Garlic has antimicrobial and antiviral properties 

It an excellent remedy for treating common cold. 


PEOPLE CAN HAVE MULETHI IN THE FOLLOWING WAYS:

Chew one or two raw cloves

Add it to soup or other dishes.



PREVENTION AND SELF-CARE
Inhale steam to relieve a stuffed nose. 

Strengthen your immune system with amla and tulsi and keep yourself healthy. 

Do not over heat the room. Let the body lose heat naturally.

Keep away from others who are infected with cold.

Eat a well-balanced diet and get enough rest. 

Take plenty of hot beverages.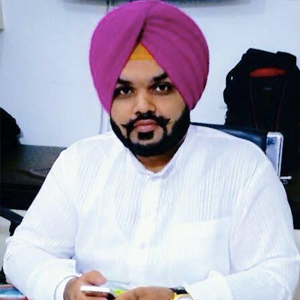 Vaidya Karanvir Singh is the younger Vaidya in Chandigarh Ayurved & Panchakarma Centre. He is the fourth generation in his family who is practicing as a general consultant in Ayurved & Panchakarma treatment at Chandigarh. In his practice, he had treated more than 1000 plus patients worldwide.
Article by Dr. Karanvir Singh (M.D in AYURVEDA, PANCHAKARMA FAGE) and reviewed by Vaidya Jagjit Singh (B.A.M.S)