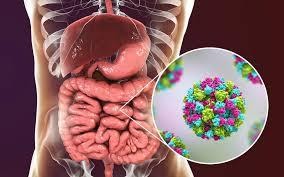 TOP 7 AYURVEDIC TIPS TO PREVENT STOMACH FLU
OVERVIEW
Stomach flu is an inflammatory infection of the digestive tract
stomach flu also called stomach bug and norovirus

The initial stage starts with chills, fever, nausea and goes to vomiting, body aches and pain in the body

In AYURVEDA

– Junk foods, processed foods, very cold foods creates indigestion that forms toxins and in ayurveda called ama (indigestion)

when a person eat healthy, nourished food items that strengthen and boost the digestive system so health goal is  to balance or keep a proper digestion or metabolic fire

In most of the people have stomach flu in the night due to circadian rhythm( at night increase the immune system activities releases infection fighting chemicals that cause inflammation that feels worsen)
SYMPTOMS OF STOMACH FLU
stomach pain

cramps

headache

nausea

vomiting 

Watery diarrhea

occasional fever

loss of appetite
CAUSES of stomach flu
It can be contagious when caused by (it spreads easily to others)  by come in contact with germs, eat foods that have sick persons germs 
OTHER CAUSES
food allergies

antibiotics

toxins
DIAGNOSIS OF STOAMCH FLU
Digital rectal exam or Stool samples – to see bacteria, viruses, and parasites in stool

sigmoidoscopy -sigmoidosacopy is to  see the signs of IBD (inflammatory bowel disease)

Physical examination 
DURATION of stomach flu
starts in as 12 hours after exposure lasts 1-14 days 
PREVENTION OF STOMACH FLU
wash your hands thoroughly(mainly after used the washroom and after have diarrhea and vomiting ) and before earing and handling foods

keep distance

drink that have salt and sugar both to helps intestine to absorb fluids and recover electrolytes

disinfect hard surfaces – chlorine bleach solution  (make bleach solution fresh daily)

get plenty of rest

heating pads – relieves in abdomen cramps
WHAT TO EAT IN STOMACH FLU
Drink lots of fluid – teas like ginger, peppermint which relieves stomach , sports drink (helps in electrolyte balance)

( Banana, Rice, Applesauce, Toast ) diet –

Banana – it helps in replace the potassium and strengthens the stomach lining 

Rice – it has carbs which provides energy

Applesauce – it has carbs and sugars which contain pectin helps in diarrhea

Toast 
WHAT NOT TO EAT IN STOMACH FLU
alcohol – It works as a diuretic

dairy – it hard to digest and can cause gas and diarrhea

fiber

grease – avoid salty and greasy foods

spices 
AYURVEIDC TREATMENT in STOMACH FLu
Ayurvedic churna for stomach infection 
ashwagandha churna

sitopladi churna

triphala churna

haritaki churna

giloy churna
CAC MEDICATIONS for stomach flu
Kutaj Ghan Vati 
It is very useful in diarrhea, intestinal infection, and dysentery. 

this vati treats all digestive probelms 

It contains like Kutaj (Holarrhena antidysenterica), Ativisha (Aconitum heterophyllum) these ingredients helps in abdominal pain, abdominal cramps, nausea, vomiting, loose stools, weakness, fatigue. 

kutaj ghan vati has antioxidant, anti-diarrheal, anti-inflammatory properties
Recommended Dose: Take 2 teaspoonful twice daily
Sheetdhara Syrup 
It works as a antacid that relieves stomach acidity and heartburn, indigestion, stomach ache . This syrup is helps in  gastritis, , abdominal cramps, bloating 

It helps in  hyperacidity, heartburn, abdominal cramps, abdomen pain, discomfort in stomach, feeling of pressure in stomach,
Recommended Dose: Take half teaspoon twice a day with four teaspoon of water on an empty stomach
Liver care syrup 
Liver Care syrup balancing Pitta dosha,  functions of liver, and improve blood flow from the liver. 

It contains Ingredients like Kalmegh (Andrographis paniculata), Kutaki (Picrorhiza kurroa), Bhumi amla( phyllanthus niruri), Giloy (Tinopora Cordifolia), Yavakshar( Hordeum vulgare), Imli Kshar( Tamarindus indica), Mukta Shukta pishti etc. 

liver care syrup has Antioxidant, anti-inflammatory properties.

This syrup helps in digestion, enhances appetite. 
Recommended Dose : Take 2 teaspoonful twice daily
 Tulsi ras  
It has Anti oxidants,

Anti bacterial

,

Anti viral

,

Anti septic

,

Anti flu

,

Antibiotic

,

Anti inflammatory

,

Anti toxin.
Recommended dose – Take 1 DROP of tulsi ras in a glass of water/tea 4-5 times a day
Giloy capsules
giloy has anti oxidants properties
Recommended dose – Take 1-2 capsules twice daily after meals
Detox Standard Powder  
This powder contains ingredients like– Parwal pishti, Giloy satav, shankh bhasam, Sutshekhar ras, Sudhyog tab, shwet parpati, Tal sindoor, Akik pishti, Jahar mohra, & Moti pishti. 

It relieves the body from weakness, loose stools, fatigue, abdominal pain, cramps, etc.
Recommended Dosage –Take 1 sachet twice a day with normal water.
Active Plus Tablet
These tablets improves digestion, eliminates constipation, stress, nourishes brain,  acts as antioxidant, analgesic, anti-inflammatory, etc.
Recommended Dosage: Take two tablets twice a day with water.
7 AYURVEDIC TIPS TO PREVENT STOMACH FLU
Drink ginger or cumin seeds tea

Drink warm water (small and frequent sips)

Avoid cold foods

Dont drink cold water as it slows digestion (agni) 

In your diet add some spices like  – turmeric, fennel seeds, coriander, hing etc.

Holy basil

Cloves

Cooked veggies and soupy dishes

Apple cider vinegar helps in nausea and stomach upset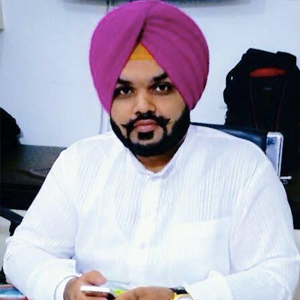 Vaidya Karanvir Singh is the younger Vaidya in Chandigarh Ayurved & Panchakarma Centre. He is the fourth generation in his family who is practicing as a general consultant in Ayurved & Panchakarma treatment at Chandigarh. In his practice, he had treated more than 1000 plus patients worldwide.
Article by Dr. Karanvir Singh (M.D in AYURVEDA, PANCHAKARMA FAGE) and reviewed by Vaidya Jagjit Singh (B.A.M.S)