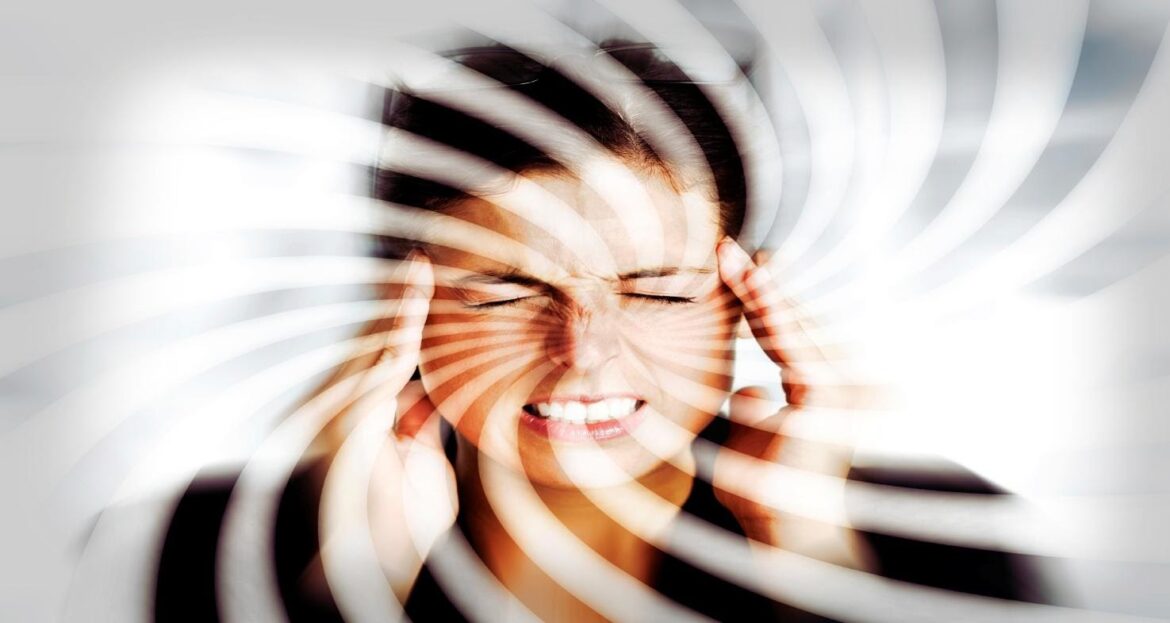 TOP 7 HERBS FOR AYURVEDIC TREATMENT OF VERTIGO
The "Bhrama" or Vertigo is defined as a sensation of whirling and loss of balance, associated particularly with looking down from a great height, or caused by disease affecting the inner ear or the vestibular nerve; giddiness.
In Ayurveda, Vertigo is termed as "Bhrama". It is associated with Pitta dosha. Vitiation of pitta Dosha is caused by consumption of more oily, fried, sour spicy food items,feeling annoyed and taking stress etc. and this in combination with Vata dosha causes Vertigo.
Symptoms of Vertigo-
Common symptoms associated with vertigo are-
Spinning of head

Irregular heartbeat

Confusion

Blurred vision

Nausea

Double vision

Loss of balance

Head ache

Weakness
CAUSES-
It is often caused due to internal ear problems. Vertigo may be associated with the following problems-
Meniere's Disease

Labyrinthitis

Motion sickness.

Migraine

Low Blood Pressure

Heart disease

Iron deficiency

Hypoglycemia

Stress and anxiety 
Some herbal remedies might help to resolve Vertigo
Herbs for Vertigo
The following herbs works efficiently in the symptoms associated with Vertigo and empower your brain Health.
Kaunch Beej-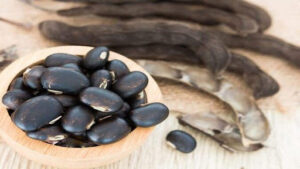 It is considered as an excellent neuroprotective herb, enriched with good amounts of levodopa amino acid which helps to stimulates brain functions and also balances the Trayo doshas i.e. Vata, Pitta, Kapha.
It helps to resolve symptoms associated with vertigo. 
Drinking a mixture of 1 tsp kaunch beej powder mixed with 1 small glass of warm milk soothes throbbing headaches and resolves vertigo.
Shankapushpi-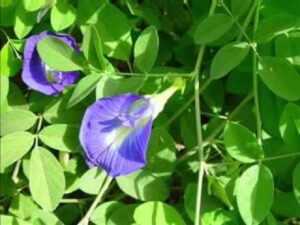 It is loaded with alkaloids that promote brain power, it has the ability to decrease perilous spinning activities and preserve balance of the inner ear. 
Take decoction of 2 grams of shankapushpi powder dissolved in a cup of warm water after dinner at night may suppresses remarkably the shaky sensations in vertigo.
Amalaki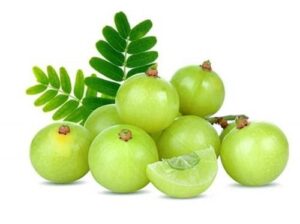 It is also known as Indian gooseberry, also known as amla or amalaki, is a great source of vitamin C, enriched with antioxidant that beat toxic free radicals from the brain and enhances the nervous system operations. 
Try Consuming a small portion of amla juice with 2 tsp honey two times a day helps to relieve from the disturbing symptoms of vertigo like nausea, migraine and restores inner ear balance.
Jatiphala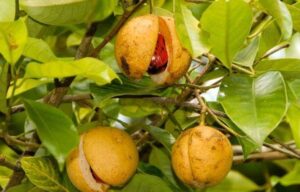 It is commonly commonly known as Jaiphal or nutmeg, is diffused with a miraculous bioactive compound called myristicin, which boost up your brain functions. 
Make mixture of 1 table spoon nutmeg powder with 1 tsp of cumin powder and honey and consume this along with the meals two times a day to get significant relief from unstable movements in vertigo and augment productivity as well.
Giloy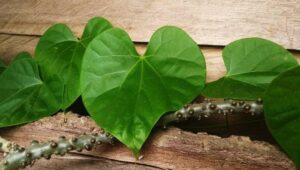 Giloy in ayurveda is also known as Guduchi. It is rich in antioxidants which bolster cognitive functions of memory, thinking, concentration, and also elevate neurotransmitter functions to uplift mood and balances the vitiated vata and pitta dosha. 
Guduchi kashaya 2 to 3 tablespoon that is made along with coriander and neem extracts should be consumed every morning 20 to 30 minutes before food eases unsteadiness in the body and dispels tingling sensation in the ears.
Shunthi-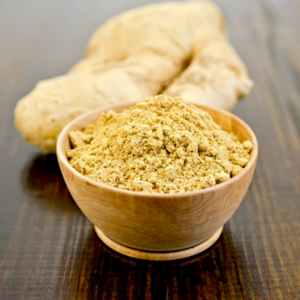 Shunthi or ginger helps foster blood circulation to the brain, helps to relieve nausea and diminish vertigo-related issues like motion sickness and migraines. 
You can chewing a piece of Shunthi or drink its tea on a regular basis and get relief from Vertigo.
Ginkgo biloba-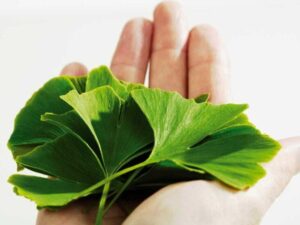 This is an amazing herb which is known for resolving the symptoms of vertigo.
It manages blood flow to the brain and helps to relieve dizziness and balance issues. In some study it is found that this herb is just as effective as the medication betahistine which is used in managing vertigo.
Ayurvedic Treatment of vertigo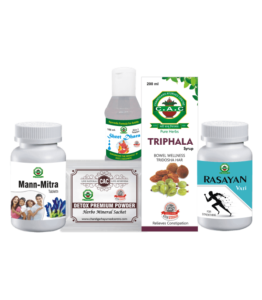 Vertigo Care Kit
CAC prepared a Kit which is very effective in relieving from the symptoms associated with Vertigo and good for overall health. Treatment of Vertigo consists of the natural herbal formulations.
Detox Premium Powder
These herbal sachets are prepared from ingredients such as Shankh bhasma, Sutshekhar ras, Parvalpishti, Shukta, Giloy, Kamdudha ras, Shvetparpati that gives calming effect on the stomach.
Shankh bhasma: 

This ayurvedic bhasma is prepared from conch shell. The bhasma shows antispasmodic, anti-inflammatory, antioxidant, antacid, digestive stimulant properties. The problems like indigestion, heartburn, acid reflux, abdominal pain, loss of appetite, etc are easily treated with it.

Sutshekhar ras: 

It is an ayurvedic preparation that maintains pitta dosha in the body. This ras provides effective results in abdominal pain, heartburn, nausea, fever, headache, epigastric tenderness, etc.

Parval pishti: 

This pishti is prepared from coral calcium processed in rose water. It provides effective results in acidity, burning sensation, headache, etc.

Shukta pishti: 

This pishti balances the pitta dosha in the body and removes all toxins from the body.

Giloy satv: 

Giloy satv possesses antioxidant, anti-inflammatory, carminative, immunomodulator, etc properties. It eliminates the ama from body hence provide good results in acidity problem.

Kamdudha ras: 

This ras reduces heat, burning sensation, epigastrium tenderness, irritability, heartburn, and acidity.

Shwet parpati: 

It is also effective in acidity.
Recommended Dosage: Take one sachet twice daily. 
Sheet Dhara Syrup
This herbal syrup is prepared from ingredients such as ajwain satav, mushak kapoor, peppermint, etc that naturally relieve the symptoms like bloating, blenching, nausea, vomiting, feeling of discomfort, etc. The regular use of this herbal syrup neutralizes the high acid content, reduces
abdominal pain, & cramps.
Recommended dosage: Take half teaspoonful of this syrup in half a cup of water. Drink this mixture twice daily on an empty stomach.
Mann Mitra Tablet:
CAC Mann Mitra tablet is herbal and purely ayurvedic medicine. It is used in Ayurvedic treatment for psychiatric conditions and help to balance all the three doshas of body i.e vata, pitta, kapha. CAC Mann Mitra tablet improves intelligence and speech problems. It is helpful for making the nervous system strong and nerves as well. It contains various herbs like Bala, Vacha, Shankhpushpi, Nagkeshar etc that help you fight insomnia, anxiety, and stress. It works as a antioxidant, anti depressant, immuno booster, anti epileptic and as neuro protective drug.
Recommended Dosage: Take one tablet twice daily. 
Triphala Syrup:
Triphala syrup is a pure herbal formula that contains ingredients such as Amalaki (Emblica officinalis), Haritaki (Terminalia chebula), & Bibhitaki (Terminalia bellirica). These ingredients in combination show antioxidant, anti-inflammatory, analgesic, & immuno-modulator properties. It is beneficial for dealing with the signs & symptoms related to azoospermia patients.
Recommended dosage: Take 2 teaspoonful twice daily. 
Rasayan Vati:
CAC Rasayan vati is herbo-mineral ayurvedic formulation, which is 100% natural. Rasayan vati contains various herbs such as Aswagandha, Shilajeet, Amla, Kesar, Musali, Shatavar, Brahmi Abhrak Bhasam, Swarn Makshik Bhasam, Yashad Bhasam, Mukta pisti, Praval pisti, Jaiphal, Vang Bhasam, Dalchini, Javitri, Gokhru, Kaunch Beej, Saunth, Mirch, Pipli, Amla, Kesar, Manjith, Anant Mool, Brahmi, Musali, Swarn Vang, etc. These ingredients show antioxidant, aphrodisiac, anti-inflammatory, antipyretic, analgesic, immuno-modulator properties.  These tablets provide good results in General debility, Psychological disorders, and improves immunity.
Recommended Dosage – Take 1 tablet twice daily.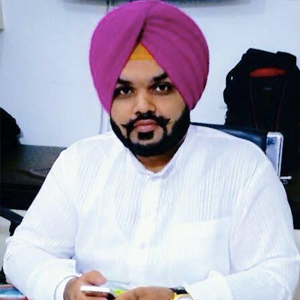 Vaidya Karanvir Singh is the younger Vaidya in Chandigarh Ayurved & Panchakarma Centre. He is the fourth generation in his family who is practicing as a general consultant in Ayurved & Panchakarma treatment at Chandigarh. In his practice, he had treated more than 1000 plus patients worldwide.
Article by Dr. Karanvir Singh (M.D in AYURVEDA, PANCHAKARMA FAGE) and reviewed by Vaidya Jagjit Singh (B.A.M.S)