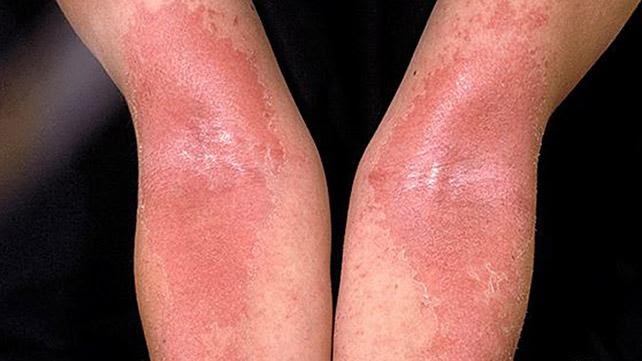 TOP 7 HOME REMEDIES FOR ECZEMA TREATMENT
INTRODUCTION
Eczema  is a condition due to which deterioration of skin occurs that leads to dry , red and itchy skin. In eczema skin turns itches and turn red from time to time . This  skin condition is very common in children , but adults can also get it. 
Most common representation of the eczema is 
Dry and scaly skin

Itching over skin 

Redness over skin
Types of eczema
Atopic dermatitis

–  Atopic dermatitis is a type of  eczema  which usually started from childhood and get milder or goes away with  adulthood . In this rash often forms in the creases of your elbows or knees  and skin in areas where the rash appears may turn lighter or darker, or get thicker.

Contact dermatitis

– In this you will found red and irritated skin caused due to reaction of substance you touch .

Dyshidrotic eczema

  – In this type ,  small blisters to form on your hands and feet. It's more common in women than men.

Neuro-dermatitis

– Neuro dermatitis is similar to atopic dermatitis. It causes thick, scaly patches form on your arms, legs , back of your neck , scalp , back of your hands , genitals .

Nummular eczema –

This type of eczema causes round, coin-shaped spots to form on your skin. This kind of eczema  looks very different from other types of eczema, and  itch a lot.

Stasis dermatitis

– Stasis dermatitis happens when fluid leaks out of weakened veins into your skin. This fluid causes swelling, redness, itching, and pain.
Cause of eczema – Eczema (atopic dermatitis) is caused by a combination of immune system activation, genetics, environmental triggers and stress.
Diagnosis and Eczema treatment – Eczema is diagnosed by health care profession by examining your skin . Some investigations are helpful to exclude other causes.  
Management of eczema include
Properly Moisturize your skin using cream and ointment

Use ceramide contains skin products that will help to moisturize your skin .

Apply  creams and ointments that contains cortisone . Topical use of Steroid will help you to reduce swelling, redness and itching. 

Take  medications like topical immuno modulators. They will help to change the body's immune response to allergens and have less side effects.
Ayurvedic treatment of eczema
In Ayurveda condition of eczema can be co- related with kshudra kushtha and most commonly vicharchika . In this condition there is dusti of seven dravya . These seven dravya include  tridosha i.e. vata , pitta . kapha , tavak , mamas, rakta, lasika. All these seven factors when got vitiated cause  kshudra kushtha.  
Eczema is condition that is well managed in Ayurveda. In Ayurveda treatment given for this is Shodhana chikitsa followed by shaman chikitsa .  Most commonly  panchakarma procedure – Virechan is done in patient  and then medications are used . Diet (ahaar) and Lifestyle (vihar) have proven to be the most important factors  of management.
Ayurvedic herbs that are commonly  useful in eczema include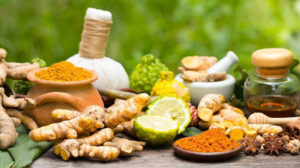 Curcumin

Khadir 

Ashwagandha

Yashtimadhu 

Aaragvadh

Triphala

Guduchi 

Nimba 

Mustak
Chandigarh Ayurveda centre provides a complete cure for this skin condition in the form of a combination ' Eczema care kit '. This kit contains medications that naturally detoxify your body by eliminating the toxins out of your body .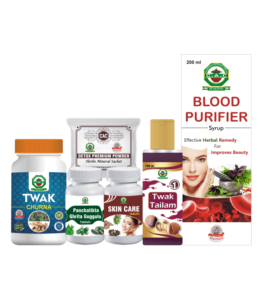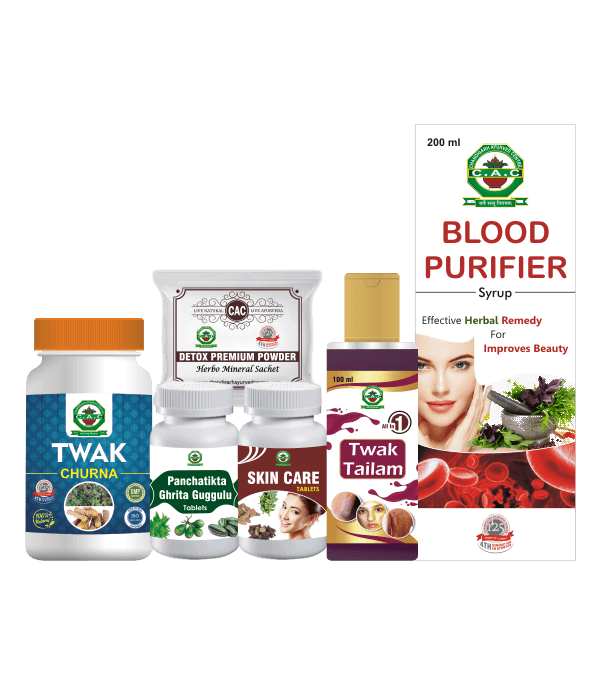 Eczema care kit
Eczema care kit contains 
Detox Premium Powder

Twak Churna

Blood Purifier

Panchtikta Ghrit Guggulu

Skin Care Tablets

Twak Tailam
This kit  provides you the ayurvedic and natural treatment of eczema. By the use of this kit one can cure this skin condition from the root .
Home remedies for Eczema
1.Coconut oil 
As the most common cause of Eczema is dry skin and Coconut oil is the one of the excellent moisturizer of the dry , damaged skin .  Coconut oil possess amazing antibacterial properties that helps to keeping infection away. Regular application of these oil can also benefit eczema symptoms like  itchiness, inflammation etc.
How to use 
Apply  coconut oil directly to the skin after taking bath and it can be applied several times a day. 

Coconut oil can be  used after mixing with sunflower seed oil.
2.Aloe vera gel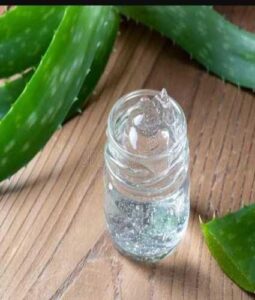 Aloe vera gel is obtained  from the leaves of the aloe plant. People have used aloe vera gel for centuries to treat a wide range of ailments especially in `skin related problems . 
Aloe vera gel posses properties like antimicrobial , anti bacterial and wound healing . The anti bacterial and antimicrobial effects can prevent skin infections.
3.Honey 
Honey is a natural antibacterial and anti-inflammatory agent, and  have been in  use from past years  to heal wounds for centuries. Honey helps in moisturizing the skin , prevent infections and speedily  healing.
4.Oatmeal bath 
Colloidal oatmeal contains skin healing properties . 
How to use
Apply oatmeal paste on the affected areas 

You can add it to your bath it will improve skin affected by eczema. Oatmeal remove dead cell layers of the skin , helping in the skin renewal process.
5.Turmeric 
Turmeric acts as great anti-inflammatory , anti-microbial and anti-septic agent and widely used in various medical conditions. Turmeric is being widely used in skin conditions from centuries. It can be used locally as well as orally. Curcumin present in turmeric is mainly responsible of medicinal properties of curcumin.Turmeric's antiseptic properties  keep infection away and its skin brightening properties prevent the formation of eczema scars.
How to use 
Turmeric paste  can be applied locally on the after mixing with coconut oil  or honey

It can be taken as decoction form also.
6.Neem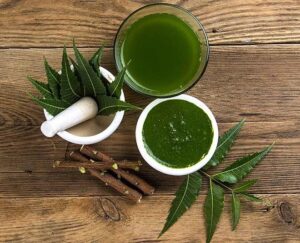 Neem is a great  antimicrobial herb  and effectively used in skin related issues.
How to use 
Apply a paste of neem leaves on skin affected by eczema will prevent skin infections and inflammation.

Decoction made from neem can be used to wash affected parts .
7.Cold Compress 
Cold compress can helps in reducing inflammation , itching and redness and provide relief in symptoms . Frequent use of cold compress will help to overcome from the eczema.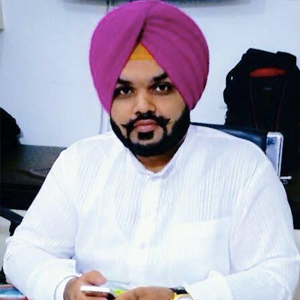 Vaidya Karanvir Singh is the younger Vaidya in Chandigarh Ayurved & Panchakarma Centre. He is the fourth generation in his family who is practicing as a general consultant in Ayurved & Panchakarma treatment at Chandigarh. In his practice, he had treated more than 1000 plus patients worldwide.
Article by Dr. Karanvir Singh (M.D in AYURVEDA, PANCHAKARMA FAGE) and reviewed by Vaidya Jagjit Singh (B.A.M.S)