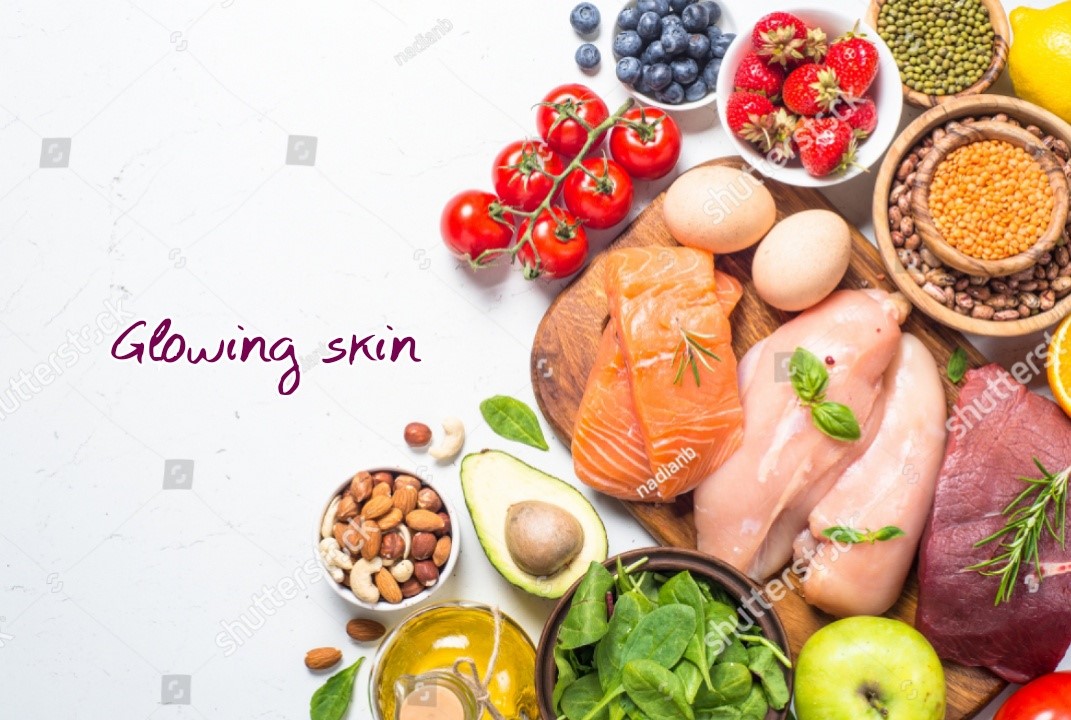 TOP SKIN CLEARING FOODS THAT WILL HELP YOU GLOW
Pollution, stress, sun (UV rays), hormones, cuts, and bruises, and unhealthy food make your skin dull and pigmented even after using all sorts of costly skin products. It needs nutrients and oxygen to heal and repair. Therefore, eating a healthy diet will provide you with clear and radiant glowing skin.
To get healthy glowing skin, you need not spend a fortune on cosmetics. You only need to take the right nutrition for your skin. So, let us learn about the different types of superfoods that are very good for healthy and glowing skin.
Following Are the Best Foods for Clear and Glowing Skin
BLUEBERRIES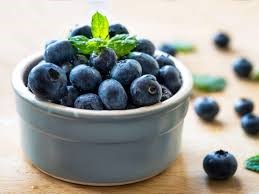 1.Blueberries are jam packed with vitamins and antioxidants (flavonoids or phytochemicals) that are good to prevent skin damage.
2.Here's another reason why you may include blueberries in your diet.
3.Antioxidant protect your body from free radicals, reduces premature aging and improves skin complexion.
TOMATOES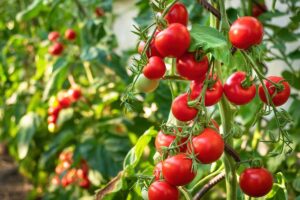 1.Tomatoes are loaded with antioxidants (lycopene) which improves the sun protection factor of skin and act as a sunscreen.
2.It reduces fine line and wrinkles on the facial skin.
3.Tomatoes also delay the aging process by fighting the free radical effect on skin and give you a flawless skin.
4.Do not peel them to get the maximum benefit because the anti-oxidants are present in high concentration in the skin of tomatoes.
ORANGES
1.Oranges are a wonderful source of vitamin C and can do wonders for your skin.
2.Oranges can slow down the aging process by fighting the free radical effect on skin and by making your skin firm.
AVOCADOS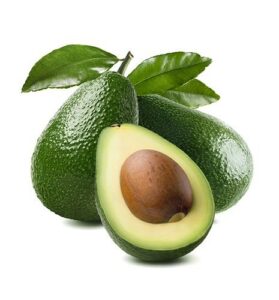 1.They contain healthy fats which can help your skin stay moisturized and firm.
2.Avocados also contain good nutrients (vitamin B, C and E) that can fight aging and promote healthy skin and hair.
3.Avocados are also rich source of biotin, A deficiency of biotin can lead to skin problems like ache, rashes, psoriasis, dermatitis and overall itchiness.
4.They may also help improve barrier function and hydration.
POMEGRANATES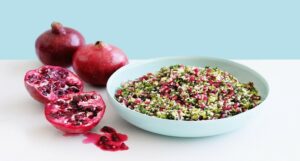 1.It is one fruit in the top list of fruits rich in antioxidants which can fight dead skin.
2.Pomegranate also has moisturizing properties and reduces the lines on your skin.
3.One glass of pomegranate juice a day can do wonders.
GREEN TEA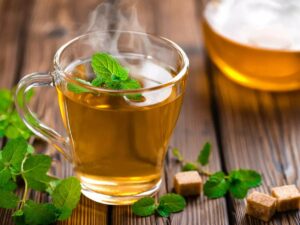 1.Green tea is rich in antioxidants that increase the blood flow to deliver the important nutrients to the skin, to improve overall skin health.
2.It has been said to protect the skin against sunburn, external stressors and ageing.
3.Green tea contains catechins that protect your skin, reduce redness and inflammation, increase hydration, complexion and also improve elasticity of skin.
4.A cup of green tea constantly taken for 12 weeks can increase the elasticity of your skin and improve its smoothness.
WALNUTS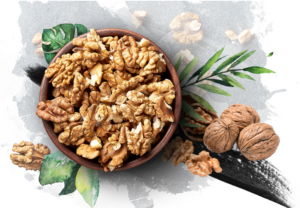 1.Walnuts contain vitamin C, vitamin E, selenium and Zinc, all of which promote healthy skin.
2.Walnuts are nutritious snacks that contain a higher amount of omega-3 and omega-6 fatty acids which are very good for skin health.
3.However, it is important to keep your nut intake to one handful daily.
CARROTS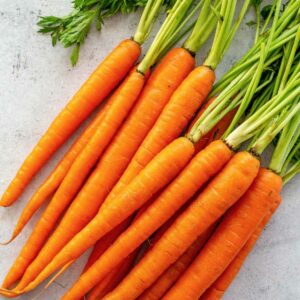 1.Carrots are rich in vitamin A, which protects from sunburns, cell death, reduces wrinkles and also adds a healthy warm glow to your skin.
2.Vitamin A stimulates the skin where collagen, elastin, and blood vessels are present and also helps to improve the blood flow to the skin surface.
3.You can also find vitamin A in cheese, eggs, oily fish, spreads milk and yogurt.
DARK CHOCOLATE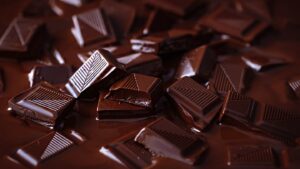 1.Dark chocolate is beneficial for your skin because helps reduce dark spots and pigmentation.
2.It also works wonder to bring back skin moisture and keeps it locked in skin.
3.Dark chocolate improves collagen content and boosts blood circulation all of which help delay the appearance of fine lines and wrinkles.
SOYBEANS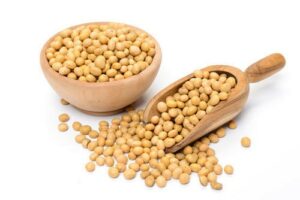 1.It contain isoflavones that block estrogen in the body to reduce the appearance of wrinkles.
2.Soybeans also help to improve the elasticity of your skin.
3.They can also benefit for Postmenopausal women to prevent dry skin and increase collagen production to improve skin texture.
4.They also protect your skin from sunburns.
STAY HYDRATED FOR GLOWING SKIN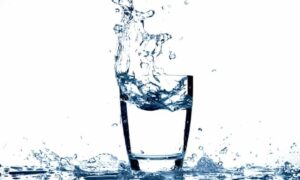 1.Water is a natural detox that helps in flushing out the toxins from the body.
2.Water is essential for the well-being of the body.
3.By drinking at least 8-9 glasses of water per day is the key to clarify your skin.
4.You need to be well hydrated for radiant glowing skin.
5.You can add lemon cucumber slices to add flavor to water which will help neutralize the skin and enhance your glow.
6.This is the first step to getting a healthy glow on your face.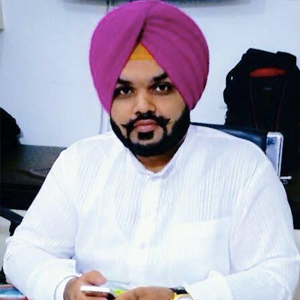 Vaidya Karanvir Singh is the younger Vaidya in Chandigarh Ayurved & Panchakarma Centre. He is the fourth generation in his family who is practicing as a general consultant in Ayurved & Panchakarma treatment at Chandigarh. In his practice, he had treated more than 1000 plus patients worldwide.
Article by Dr. Karanvir Singh (M.D in AYURVEDA, PANCHAKARMA FAGE) and reviewed by Vaidya Jagjit Singh (B.A.M.S)