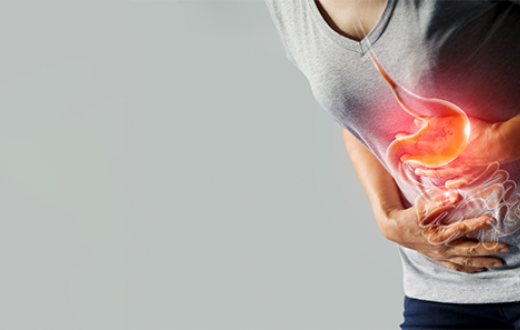 TYPES OF DOSHAS AND SYMPTOMS OF THEIR IMBALANCE
PLACES OF DIFFERENT DOSHAS
PLACES OF VATA DOSHA
Pakavasaya  – Large intestine

Sakthi – Hip

Shrotra – Ear

Kati – Waist

Asthi – Bones

Sparshanendriya – Skin

Special place – Large intestine 
PLACES OF PITT DOSHA
Nadhi – Umbilicus,

Amashaya- stomach and small intestine,

Sweda – sweat,

Lasika- lymph,

Rudhira – blood,

Rasa- plasma,

Druk – Eye, and Sparshanam – skin, 

Special site – Nabhi (region around the Umbilicus)
PLACES OF KAPHA DOSHA
Ura – Chest 

Kantha – throat 

Shira – Head,

Kloma – Pancreas

Parvani – bone joints

Amashaya – Stomach and small intestine

Rasa – plasma

Meda – fat

Ghrana – Nose and

Jihva – Tongue 

Special seat is Ura – chest.
FIVE TYPES OF VATA
Prana Vata

Udana Vata

Vyana Vata

Samana Vata 

Apana Vata
PRANA VATA
Prana vayu is located in the head and it moves in the chest and throat. 
It regulates will, sense organs, intellect, heart, and vision.

It is the causative agent for expectoration, belching, sneezing, inspiration and swallowing of food.
UDANA VATA
The site of udana vata is chest. It moves in the nose, umbilicus and throat. 
It has functions like :
Vak

(initiation of speech)

 

Prayatna

(efforts)

Urja

(enthusiasm) 

Bala

(strength)

Varna

(colour and complexion) 

Smruti

(memory)
VYANA VATA
Vyana vayu is located in the heart, and it moves all over the body in great speed.
It is responsible for the functions such as
Flexion and extension

of the limbs/ locomotor action

Opening and closing of the eyelids etc.

Basically all the activities of the body are regulated by

Vyana Vayu

.
SAMANA VATA
Samana Vata resides near our  digestive fire. It moves all around in the Kostha (Gastrointestinal tract)
It receives the food into stomach

Improves and helps in digestion
Helps in the division of the food into useful part and waste part

 Moves these parts in their normal pathways.
APANA VATA
Apana Vata is located in the Apana region (large intestine), moves in the waist, bladder, genitals. It has functions like
Ejaculation

Defecation

Menstruation

Urination 

Child birth. 
FIVE TYPES OF PITTA
Pachaka

Pitta

Ranjaka

Pitta

Sadhaka

Pitta

Alochaka

Pitta

Bhrajaka

Pitta
PACHAKA PITTA
It is located between Amashaya and pakvashaya (large intestine and stomach). 
It is composed of all the five basic elements (Panchamaha Bhuta) but it has fire element in predominance and is devoid of water element.
 It is called Anala which means fire because of it is responsible for Paka (digestion) and transformation of food materials.
It is responsible for cooking the food, divides it into essence and waste part
It provides grace and influences rest other types of Pitta.
Therefore, Pachaka pitta is the best and dominant one among all types of Pitta.
RANJAKA PITTA
The pitta which is located in the Amashaya (stomach) is called as Ranjaka pitta. 
It converts the useful part of the digested food into blood. Therefore it converts Rasa Dhatu into Rakta Dhatu.
SADHAKA PITTA
The pitta which is located in the Hrudaya(heart) is called as Sadhaka pitta.
It is responsible for mental functions such as :
Knowledge

Intelligence

Self- consciousness etc therefore, helping with the purpose and aims of life.
ALOCHAKA PITTA
It is located in the eyes. It helps with the vision and overall eye health
BHRAJAK PITTA
Bhrajak pitta resides in skin and helps in exhibition of skin color and complexion. 
FIVE TYPES OF KAPHA
AVALAMBAKA KAPHA

KLEDAK KAPHA

BODHAK KAPHA

TARPAKA KAPHA

SHLESHAKA KAPHA
AVALAMBAKA KAPHA
It resides in the chest and Trika pradesha (the meeting place of shoulder, neck and back).
By its innate capability and by the power of food essence 
It has functions like lubrication, nourishing effect, that are attributed to water element.

 It also influences the proper functioning of other types of Kapha.
KLEDAKA KAPHA
It resides in the Amasaya (stomach). It provides moisture the hard food mass and helps with the digestion.
BODHAKA KAPHA
It resides in the tongue and it helps in taste perception.
TARPAKA KAPHA
It resides in the head and provides nourishment to the sense organs.
SHLESHAKA KAPHA
It resides in the bone joints. It provides lubrication for the smooth movements of joints and strengthens them.
Although, all three doshas are present all over the body, they are more dominant in specific areas of the body, as explained above.
QUALITIES THAT CAUSE
CHAYA, PRAKOPA AND SHAMAN OF TRIDOSHAS
CHAYA

is the name of first level increase of Dosha in their own place. It provides a feeling of

dislike against the things that would cause further increase of particular Dosha

. It is a self defense mechanism of the body just to avoid further increase of Dosha, which can lead to disease.

KOPA/PRAKOPA

is the

increase and overflow of Doshas from its own place to other parts of the body

. It has the potential to cause the disease. In this stage premonitory symptoms of the disease can be observed.

SHAMA/PRASHAMA

is the state of normalcy,  alleviation of aggravated Dosha and

restoration of health
VATA DOSHA
Ushna (hot) + Ruksha (dryness) and associated qualities cause Vata Chaya
Sheeta (cold) + Ruksha (dryness) and associated qualities cause Vata Kopa
Ushna (hot) + Snigdha (unctuous, oily) and associated qualities cause Vata shama.
PITTA DOSHA
Sheeta (cold) + Teekshna (piercing, strong) etc qualities cause Pitta Chaya
Ushna (hot) + Teekshna (piercing, strong) etc qualities cause Pitta Kopa
Sheeta (cold) + Manda (mild, dull) cause Pitta Shama.
KAPHA DOSHA
Sheeta (Cold) + Snigdha (unctuous, oily) cause Kapha Chaya
Ushna (hot) + Snigdha (unctuous, oily) cause Kapha Kopa
Ushna (hot) + Rooksha (dryness) cause Kapha Shama
Levels of Dosha Increase and Decrease
FLUCTUATIONS IN TRIDOSHAS IN DIFFERENT SEASONS
(CHAYA, PRAKOPA, PRASHAMA)
Vata Grisma (summer), Varsha (rainy), Sharat (Autumn)

Pitta Varsha (rainy season), Sharat (Autumn), Hemanta (early winters)

Kapha Shishira (winter), Vasanta (spring), Grishma (summer)
SYMPTOMS OF VITIATED DOSHAS
VITIATED VATA DOSHA
Sramsa – Ptosis/drooping down of eyelids

Vyasa – Dilation

Vyadha – Cutting pain

Swapa – loss of sensation

Sada – weakness, loss of function

Ruk – pain

Toda – continuous pain

Bhedanam – splitting pain

Sanga – Constriction,

Angabhanga – bodyache,

Sankocha – shrinking of the organ/reduction in original  size

Varta – twisting og the body parts

Harshana – Tingling sensation

Tarshana – thirst

Kampa – tremors

Parushya – roughness

Saushirya – feeling of empty

Shosha – dryness

Spandana – pulsating

Veshtana – rigidity, as if tied

Sthambha – stiffness

Kashaya rasata – astringent taste in mouth

Aruna, Shyava Varna

–

Appearance of blue or crimson discoloration in the body
SYMPTOMS OF VITIATED PITTA
Daha – burning sensation

Raga – reddish discoloration

Ushmapakita – heat, increase in temperature, formation of pus or formation of ulcers in body

Sveda – sweating

Kleda – inflammation with wetness or moistness

Sruti – inflammation with pus / oozing / secretions or exudation

Kotha – Putrefaction or decomposition

Sadana – Debility

Murchana –  fainting

Mada – toxicity

Katuka Amla Rasa – bitter and sour taste in the mouth

Pandu Aruna Varjitaha – Appearance of color other than yellowish white and crimson. 
SYMPTOMS OF VITIATED KAPHA DOSHA
Sneha – unctuousness or oilyness in body parts

Kathinya – hardness

Kandu – itching

Sheetatva – coldness

Gaurava – heavyness

Bandha – obstruction,

Upalepa – Feeling of coating or feeling as if body is covered with a wet cloth

Staimitya – stiffness in bones or joints, loss of movement

Shopha – inflammation in the body

Apakti – indigestion

Atinidrata – excessive sleep

Shveta varna – white discolouration in the body parts

Svadu lavana rasa – sweet, salty taste in mouth

Chirakarita – delay in all activities.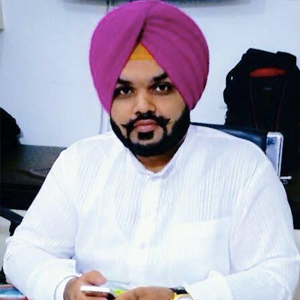 Vaidya Karanvir Singh is the younger Vaidya in Chandigarh Ayurved & Panchakarma Centre. He is the fourth generation in his family who is practicing as a general consultant in Ayurved & Panchakarma treatment at Chandigarh. In his practice, he had treated more than 1000 plus patients worldwide.
Article by Dr. Karanvir Singh (M.D in AYURVEDA, PANCHAKARMA FAGE) and reviewed by Vaidya Jagjit Singh (B.A.M.S)