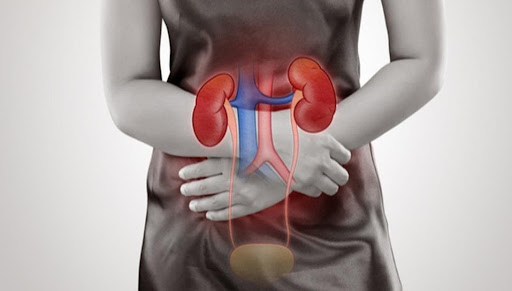 URINARY TRACT INFECTION (UTIs)
Urinary Tract Infection (UTI) is a common condition where bacterias cause an infection in the urinary tract.

Woman have more chance of getting a urinary tract infection is high

because women have a shorter urethra than men. Bacteria don't have to travel very far to reach and infect a woman's bladder. 

As per Ayurveda, all urinary tract infections are co related with  

MUTRAKRICCHRA

which includes kidney disorders and urinary tract infections. 

Bacteria caused urinary tract infection is

ESCHERICHIA COLI

and this present in the bowel and around the anu 

UTI IN MALES –

Young males who develop UTIs may have a congenital malformation in a part of urinary system

Males ages 20–35 are generally at low risk of developing UTIs unless it is caused by an STI (sexually transmitted infection) and having multiple sex partners and having 

sex without using a condom 

UTIs in men are more common with older age because in older man develop noncancerous enlargement of their prostate gland, called benign prostatic hyperplasia. 
SYMPTOMS IN URINARY TACT INFECTION:
Dysuria (pain or burning when urinating)

Urinary retention 

Urinary urgency 

Increased urinary frequency

Nocturia (waking up to urinate at night)

in males – Milky discharge from the penis and cloudy urine 

Foul-smelling urine

Pain near the bladder

Hematuria (blood in the urine)

Incontinence (loss of bladder control)

Flank pain 

Fevers and chills

Nausea 

vomiting

burning sensation while urinating 
CAUSES OF URINARY TRACT INFECTION:
STIs

Urethral stricture (blockage of the urethra)

Previous UTIs

Diabetes 

Immune system problems

urinary catheter for a prolonged time

Prostate enlargement

Congenital malformation of the urinary tract

Cancer of the urinary tract
PREVENTING URINARY TRACFT INFECTION:
Urinate when feel the need. 

Don't hold it in

Drink adequate fluids. 

During toileting, wipe from front to back.

Keep genital area clean and dry.
NATURAL CURE IN URINARY TRACT INFECTION:
Vitamin C can help increase acidity in the urine and kill off the bacteria vitamin sources is :
Red peppers

Oranges

Grapefruits

Kiwifruit
CRANBERRY/BLUEBERRY JUICE

Drink cranberry juice or juice that is unsweetened Cranberry is the best, and Blueberry tastes so good! Cranberries and blueberries help prevent infection by stopping the bacteria from urinary tract.
GARLIC

has antimicrobial properties and able to block bacteria growth and prevent UTI's.
DRINK LOTS OF WATER.

Drinking lots of water, and emptying your bladder when you need to  helps flush harmful bacteria 
Recommend 8 glasses a day 
AVOID BLADDER IRRITATING FOODS IN UTI

citrus or very acidic foods, artificial sweeteners, caffeine, alcohol

 
MAINTAIN PROPER HYGIENE: 

women can wipe from front to back after urinating to avoid spreading bacteria
Also urinating immediately after sex can decrease the risk for UTIs.
PARSLEY TEA

Parsley has a mild diuretic effect which help flush UTI-causing bacteria 
CHAMOMILE TEA

Chamomile possesses a weak diuretic effect and contains plant compounds with anti-inflammatory and antibacterial properties that helps to treat infection 
GREEN TEA

it has anti- inflammatory and antimicrobial properties 
MINT 

Mint tea is used as a natural remedy for UTIs.
D-MANNOSE

it is a type of simple sugar that's frequently used to prevent and treat mild UTIs.
MARSHMALLOW ROOT   

Marshmallow has a softening demulcent effect on irritated mucous membranes of the urinary tract.
UVA URSI (BEARBERRY LEAF)

compounds present in the plant have exhibited potent antimicrobial capabilities 
NETTLES 

–nettle is mineral-rich plant and mild diuretic. It helps to flush the urinary tract and this has also mild anti-inflammatory properties 
YARROW

–it has antimicrobial, astringent, and diuretic properties 
RED CLOVER

–red clover is a gentle diuretic that helps with balancing hormones. it is known as a blood cleanser 
DANDELION ROOT

– it also acts as a diuretic, kidney, and liver cleanser 
SUPPLEMENTS BENEFICIAL FOR UTIS
Vitamin C
Vitamin D3
CAC MEDICATION IN URINARY TRACT INFECTION:
IT HELPS RO balancing pitta doshas AND ALSO improve the circulation of blood and it also helps or prevent against burning sensation of urine and removes urinary infection Dosage: Take one tablet twice daily 
it treats the root cause of diseases IT treats problems related to kidney, urinary bladder, urethra and ureters. It ALSO removes the kidney stones, renal colic, painful micturition, hypertension, and burning sensation during the passage of urine. it has antioxidant and anti -inflammatory properties
Dosage: take 1 tablet twice daily with plain water after meal.
Trikatu syrup is it removes excess of Kapha doshas AND detoxifies the body. it has anti-inflammatory , analgesic and antioxidant properties. It boosts metabolism and works in dysuria, painful micturition, and reduce inflammation of the kidney 
Dosage: 2 tsp twice daily 
IT helps to reduce inflammation and burning sensation caused due to UTI infection. It has an anti-inflammatory action. It also helps to remove toxins due to its antioxidant properties. AND ALSO IT HAS antibacterial action 
Dosage: Take one sachet twice a day 
THIS works on doshas of the body especially pitta  doshas AND IT helps to reduce burning sensation during micturition. 
Dosage: Take 1 teaspoon twice daily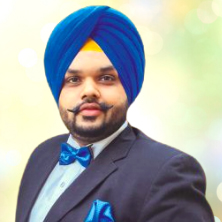 Dr. Vaidya Karanvir Singh is the younger Vaidya in Chandigarh Ayurved & Panchakarma Centre. He is the fourth generation in his family who is practicing as a general consultant in Ayurved & Panchakarma treatment at Chandigarh. In his practice, he had treated more than 1 Lakh Plus patients worldwide.
Article by Dr. Karanvir Singh (M.D in AYURVEDA, PANCHAKARMA FAGE) and reviewed by Vaidya Jagjit Singh (B.A.M.S)