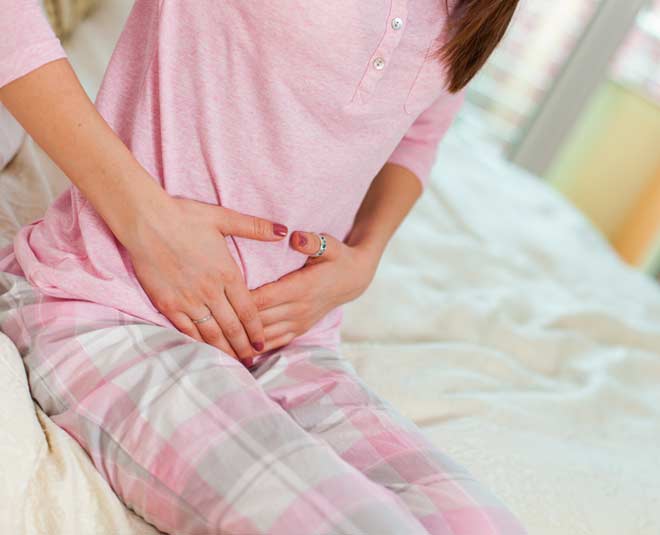 OVERVIEW:-
An estimated 20% to 40% of American women between ages 15 and 44 say they use a vaginal douche. Higher rates are seen in teens and African –American and Hispanic women.

Making themselves feel fresher, women say they douche to reduce  bad odors, wash away menstrual blood after their period, avoid getting sexually transmitted diseases, and prevent a pregnancy after intercourse.
WHAT IS DOUCHING? :-
It is a method to wash out the vagina, usually with a mixture of water and vinegar. Douches that are sold in drugstores and supermarkets contain antiseptics . A douche packed in a bottle or bag and is sprayed through a tube upper side into the vagina.

Douching is the method of washing or flushing the vagina with water or other fluids. Vaginal douches are available as prepackaged mixes, most commonly including water mixed with vinegar, baking soda, or iodine. Douches are available at pharmacies .
ADVANTAGES OF VAGINAL DOUCHING:-
Women state that they use a douche for the following reasons:
To get rid of bad odors in the vagina

To prevent pregnancy

To wash away body fluids, like menstrual blood or semen

To reduce the chances of  a sexually transmitted infection.

Foul smelling
DISADVANTAGES OF VAGINAL DOUCHING:-
Health  problems linked to douching include:-
Bacterial vaginosis (BV):-

It is an infection in the vagina. Women who douche once a week are five times more likely to develop BV than women who do not douche.

Pelvic inflammatory disease:-

It is an infection in the reproductive organs that is often caused by an STI.

Problems during pregnancy, such as preterm birth and ectopic pregnancy

STD including HIV

Vaginal irritation or dryness
IS IT SAFE?:-
The experts of Obstetrics and Gynecology doesn't recommend women use douching products.  Vagina is formed to naturally maintain a healthy pH balance. It's filled with bacteria, or vaginal flora, that useful to prevent infections  

If  remove or greatly reduce the number of healthy bacteria in to the vagina, problematic bacteria may flourish. That can devlop to infections, irritations, and more severe problems.
RISK OF VAGINAL DOUCHING:-
Following risk include in vaginal douching, it may include:- 
Pregenancy problem

Infection

PID

Cervicitis
TIPS TO PREVENTING VAGINAL ODOUR:-
Probiotics:-

Probiotics, which is a good for bacteria, can help maintain the pH balance of  vagina. Probiotic-rich foods include yogurt, and fermented food.

Maintain a healthy diet:-

Focus to eat a balanced diet with plenty of fruits, vegetables, whole grains, and lean proteins. A balanced diet makes  a healthy body, and that includes  vagina.

Stay hydrated:-

Drinking plenty of water is good for more than just your skin. It can help  vagina's overall health.

Avoid douches and scrubs:-

It help eliminate bad bacteria, but they also eliminate the good bacteria. 

Wash  genital area before and after intercourse:-

Intercourse introduces bacteria, as well as foreign bodies like lubrication and spermicide from condoms. Clean before and after sex to help maintain natural bacteria levels. 

Cut out tight clothes:-

Clothes that are too tight don't let  vagina and groin area breathe. Taking plenty of oxygen is vital to good vaginal health.

Wear cotton panties:-

Cotton panties absorb excess moisture from sweating or discharge. Synthetic fabrics are not as good for body.
VAGINAL DOUCHING WITH:-
Vaginal douching may perform with following liquid:-
Saline water

Butadiene

Vinegar

Normal water
VAGINAL DOUCHING IN AYURVEDA:-
In Ayurveda vaginal douching called as a Yoni Pichu. It is a special treatment method in Ayurveda where sterile medicated cotton swab is kept inside the vagina for a particular period of time.

This comes under local treatment methods specific to gynaecological diseases in females and is also done in ante natal care. Yoni pichu is the application of a sterile cotton swab soaked in medicated oil or ghee in the vagina.
INDICATIONS:-
Gynaecological:-
1st and 2nd degree uterine prolapse

Cystocele(bladder prolapse)

Rectocele(rectal prolapse)

Post menopausal vaginal dryness

Dyspareunia(painful coitus)

In certain types of recurrent miscarriage
Obstetrical:-
In ninth month of pregnancy for promoting laxity of the     pelvic floor muscles to enable normal labour.

During labour in retained placenta condition medicated pichu which is capable of making uterine contractions are used.

In post operative management of obstructed labour to correct the damage done to the pelvic tissues.
MODE OF ACTION:-
Pichu helps the medicine to stay at the site for a longer period for good action.

The mode of action depends on the medicine used,as different medicines

have different mode of action.

The sesame oil base is most commonly used and it has high antiseptic and antibacterial property.

The pichu used during pregnancy and labour helps to smoothen the vaginal canal ability easy delivery and easy expulsion of placenta.
AYURVEDIC HERBS USED IN VAGINAL INFECTION:-
SHATAVARI

LODHRA

PATHA

DARUHARIDRA

SHALMALI

LAJJALU

SARIVA

YASHTIMADHU

MUSTA
CAC SPECIAL MEDICATION FOR VAGINAL INFECTION:-
LEUCO CARE TABLETS
TRIKATU TABLETS
FEMINE CARE TABLET
WOMEN CHAMPION SYRUP
RE- FRESH TABLETS
DETOX PREMIUM POWDER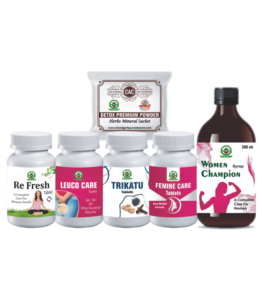 Bacterial Vaginosis Care Kit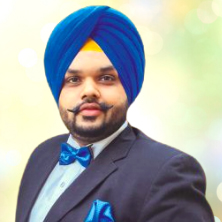 Dr. Vaidya Karanvir Singh is the younger Vaidya in Chandigarh Ayurved & Panchakarma Centre. He is the fourth generation in his family who is practicing as a general consultant in Ayurved & Panchakarma treatment at Chandigarh. In his practice, he had treated more than 1 Lakh Plus patients worldwide.
Article by Dr. Karanvir Singh (M.D in AYURVEDA, PANCHAKARMA FAGE) and reviewed by Vaidya Jagjit Singh (B.A.M.S)