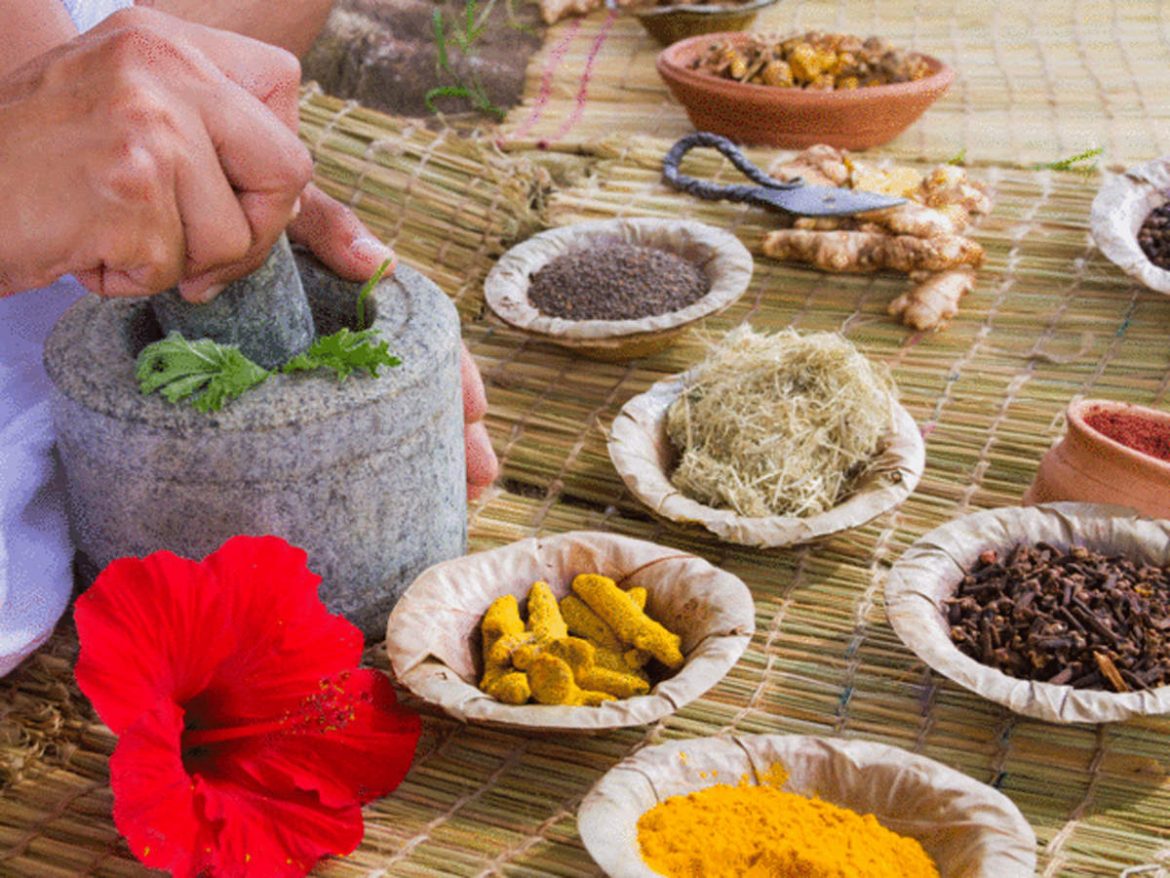 What is Vasant Kusumakar Ras?
The name of this medicine suggests that this plant is the spring blooming plant (safflower), so the body gets new strength by taking this medicine. Vasant Kusumakar Ras is a well-known Ayurvedic medicine used in diabetes as it normalizes and stabilizes blood sugar levels. It is also used as an anti-hyperglycemic, aphrodisiac and cardioprotective agent. It is available in tablet or powder form. This medicine is also used to treat urinary, nervous and geriatric diseases. This Ayurvedic medicine should be used only under medical supervision.
Benefits of Vasant Kusumakar Ras
Cures diabetes
Its anti-diabetic and anti-hyperglycemic properties make it a suitable treatment for type 1 and 2 diabetes. The best helpers for this are turmeric and amla. It also helps in treating diabetic neuropathy and diabetic carbune as it accelerates recovery, reduces inflammation and redness and prevents infections. But it can only be used for 4 weeks.
Increases weight and physical strength
Vasant Kusumakar Ras (vasant kusumakar ras) is used when weight is lost due to diabetes. It gives strength to muscles. The best helper in this case is cow's milk. Ashwagandha, asparagus and mulethi powder are used in cases of vata and pitta.
Vasant Kusumakar Ras is commonly used for others
Erectile dysfunction

Memory loss (in diabetes)

Nocturia (waking up to urinate once or more at night)

Insomnia

Geriatric disorders such as difficulty in breathing, fatigue, heart diseases (complications for older people).

Hemophilia (abnormal bleeding disorder)

Rejuvenation and anti-aging medicine
Uses of Vasant Kusumakar Ras
Anti-hyperglycemic effect
Vasant kusumakar ras lowers blood sugar levels without causing hypoglycemia. This Ayurvedic medicine is a rich source of herbs like Chandi Bhasma and helps in curing diabetic neuropathy.
Loses weight
Vasant Kusumakar Ras gives strength to body and muscles. But it does not increase obesity in the body because it reduces fat by treating diabetes.
How to use Vasant Kusumakar Ras
Vasant Kusumakar Ras contains Chandi Bhasma which is beneficial for curing diabetic neuropathy. This drug is also helpful in diabetic carbuncles and is used to treat weakness and to control high levels of blood sugar.
Can it be taken before or after food?
You get about 125 to 250 mg. Vasant Kusumakar juice can be taken once in the morning, before or after meals or according to a qualified doctor. One can consume Vasant Kusumakar juice on an empty stomach in the morning.
Vasant Kusumakar Ras is usually taken with milk and sugar, milk cream or butter.
How to get Vasant Kusumakar Ras
Its dosage is taken according to the doctor's instructions. It should be taken by mouth. It is usually taken with honey, ghee or sugar.
Dosage
Vasant Kusumakar juice can be taken with milk and unrefined sugar, milk cream or butter. 125 to 250 mg before or after meals. Can be taken It is taken once or twice a day according to your doctor. Height, weight and age are considered before taking it. It is suggested that it should only be used for 4 weeks.
Age dose time
Adult 125 – 250 mg. Before or after meals, once or twice a day
Side effects of Vasant Kusumakar Ras' s
It is strictly forbidden to take this medicine by itself.

Pregnant or lactating mothers should not take it.

It should only be used for a limited time.

It contains lead and mercury which can become toxic over time.

It should not be given to children.
Precautions & Warnings of Vasant Kusumakar Ras
The effect of Vasant Kusumakar Ras is different on different people. If one experiences insomnia, dizziness, low blood pressure or headache as side effects after a single dose of this medicine then it is not safe to drive.
You should stick to the dosage recommended by your doctor and do not take more vasant kusumakar ras. This drug contains lead and mercury which can be poisonous if taken in excess.
Vasant Kusumakar Ras includes the following items
–
Swarna Bhasma – 20g

Chandra – Official Language Bhasma – 20 g.

Vanga Bhasma – Tin Calx – 30g

Naga Bhasma – Lead Calx – 30g

Loh Bhasma – Bhasma prepared from iron – 30 g.

Asbestos ash – pure and processed mica – 40 g.

Coral ash – Coral ash (calx) – 40 g

Mukta Bhasma – Bhasma (Calx) of Pearl – 40 g.

Gokshuru- 5 mg

Twak, maricha, methi- each 5 mg

shuddha shilajit – 25 mg

Guduchi satva- 10 mg

Gurmar- 10 mg

Jamun- 6 mg
OTHER USES
Vasant Kusumakar Rasa is a nutritious, semen enhancer, aphrodisiac for the testicles, heart, brain, digestive, genitals and lungs, and destroys Cures Diabetes.
Chronic (Diabetic) and its nuisance forms Heartburn, Breathing, Respiration, Indurations and Carbuncle, Postmenopausal weakness, Spermatorrhoea as soon as thoughts come, Impotency, Impotence of Kidneys, Memory of memory Depression, confusion, sleepiness, chronic long-term haemoptysis, cardiac weakness, dry cough (dry cough), shortness of exertion, exhaled breath, asthma, cough (cough), heart or liver. Deformity, chronic inflammatory edema (chronic full body swelling), women's leucorrhoea, chronic white discharge, Vasant Kusumakar juice is useful in quenching everyone.
Vasant Kusumakar Ras is very beneficial in diabetes. Excessive exercise (Sex = feminine) and chronic diabetes due to oozing weakness, mental acuity, day-to-day word-touch, etc., the client's sensory impairment, loud voice and no more light, bear anger, talk, uncertain nature, thoughts If the power to do is reduced, the senses of sensation etc. appear to be symptoms, then Vasant Kusumakar Rasa is very beneficial.
Vasant Kusumakar Rasa is very beneficial in the development of psychotic, sensory, and physical weakness due to excessive sex, and distortion, loss of body due to voice, in which the genitals become completely relaxed.
The body becomes sleepy during puberty due to excessive sexual intercourse or masturbation, mental debility, sensory dysfunction, lack of erectile power, mere ejaculation due to memory, mental deformity very often shows signs of insanity, the patient becomes timid. And continues to worry a lot in simple things, instability of thoughts; All these symptoms are from the patient of semen. Consuming this spring Kusumakar juice with milk cream or butter or isabgol husk and milk makes the patient enthusiastic, bright and semen day by day.
Vasant Kusumakar Rasa is useful on all types of heartburn, dry traumatic rash, breathing, slight exertion due to excessive exercise, arterial disorder, proper urinary tract disorder.
How many women felt that bleeding started, then it would not stop soon. The menstrual secretion does not stop. Not only this, if there is a needle at any time, if there is too much bleeding, then that too does not stop soon. Vasant Kusumakar Ras works best on this type of natural blood.
Vasant Kusumakar Ras should not give increased sexual arousal due to being extremely aphrodisiac, otherwise it will tend to increase its sperm count due to very bad effect on its mind.
Amount: 125 mg Milk-sugar, cream or butter-sugar, morning and evening.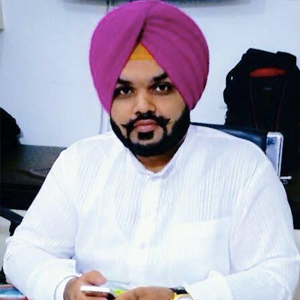 Vaidya Karanvir Singh is the younger Vaidya in Chandigarh Ayurved & Panchakarma Centre. He is the fourth generation in his family who is practicing as a general consultant in Ayurved & Panchakarma treatment at Chandigarh. In his practice, he had treated more than 1000 plus patients worldwide.
Article by Dr. Karanvir Singh (M.D in AYURVEDA, PANCHAKARMA FAGE) and reviewed by Vaidya Jagjit Singh (B.A.M.S)