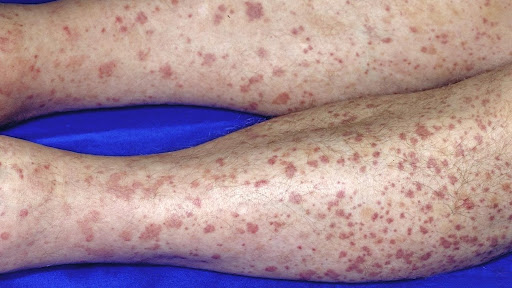 VASCULITIS- CAUSES, SYMPTOMS & TREATMENT
Inflammation of the blood vessels is known as vasculitis. Due to the inflammation the walls of the blood vessels become thick, that reduces the width of the passageway through the vessel. Due to the restricted blood flow there can be organ and tissue damage.

Vasculitis can affect anyone, though some types are more common among certain age groups. Most of the types need medications to control the inflammation and prevent flare-ups.

Vasculitis is of many types and most of them are rare. Vasculitis may affect just one organ, or several organs. The condition can be occur for short period or for long term.
Symptoms of vasculitis
General signs and symptoms that are noticed in people may include:
Fever

Headache

Generalized weakness

Fatigue 

Weight loss

General aches and pains
Other signs and symptoms that are related to the other affected body parts include:
Lungs –

Shortness of breath or even blood in cough may be noticed if vasculitis affects lungs.

Digestive system

– If stomach or intestines are affected with vasculitis, one may have pain after eating. If ulcers and perforations are there that may result blood in the stool.

Hands or feet

– Some types of vasculitis can leads to pain, numbness or weakness in a hand or foot. Sometimes swelling can also be seen on the palms of the hands and soles of the feet.

Ears-

Ringing in the ears and abrupt hearing loss may occur.

Eyes-

Vasculitis can cause redness, itching and burning sensation in the eyes. Giant cell arteritis can cause double vision and temporary or permanent blindness in one or both eyes. 

Skin-

Bleeding under the skin can be visible as red spots. Vasculitis can lead to open sores or lumps on your skin.
Causes of Vasculitis
The exact cause of vasculitis is not fully known yet. Some types are related with genetic history of pateint. In some cases history of autoimmune disorders is also found . Trigger factors for this immune system reaction include:
Autoimmune disorders like rheumatoid arthritis, lupus and scleroderma

Reactions to certain drugs

Infections, such as hepatitis B and hepatitis C

Blood cancer
Risk factors
Vasculitis can occur in anyone. Factors that may increase the risk of vasculitis   include:
Age –

Giant cell arteritis mostly occurs after the age of 50y, while Kawasaki disease is mostly seen in children younger than 5 years old.

Family history

– Some types of vasculitis run in families like Behcet's disease, granulomatosis with polyangiitis and Kawasaki disease.

Lifestyle changes

– Taking cocaine can increase the risk of developing vasculitis. Tobacco smoking, especially in the age of lower than 45y, can increase risk of Buerger's disease.

Medications –

Use of some medications can also trigger the condition. These medications include hydralazine, allopurinol, minocycline and propylthiouracil.

Infections

– Having hepatitis B or C can be a risk factor for vasculitis.

Immune disorders

– People who are suffering with autoimmune disorders may be at higher risk of developing vasculitis. Examples include lupus, rheumatoid arthritis and scleroderma.

Sex –

Giant cell arteritis is more commonly seen in women; on the other hand Buerger's disease is more common in men.
Complications
Complications of vasculitis depends on the type and severity of your condition Or they may occur as side effects of the prescribed medications that you are using to treat the condition. Complications of vasculitis include:
Infections

– Medications that are used to treat vasculitis may weak the immune system. This can make you more prone to infections.

Organ damage

– Some types of vasculitis are severe, can lead to damage to major organs.

Vision loss or blindness

– This can be complication of untreated giant cell arteritis.

Blood clots and aneurysms

– Blood clot formation may occur in a blood vessel,that obstructs blood flow. Sometimes, vasculitis cause weakening of  blood vessel results in forming an aneurysm.
Diagnosis Of the vasculitis
Diagnosis can be made by taking complete medical history and performing a physical examination. There are one or more diagnostic tests and procedures are performed to diagnose vasculitis and to rule out other conditions. Tests and procedures may include:
Blood tests

– Blood investigation are important part of diagnosis. Investigations like CBC, CRP Give the basic idea of the condition. Blood tests for certain antibodies — such as the anti-neutrophil cytoplasmic antibody (ANCA) test — can be helpful to diagnose vasculitis.

Imaging techniques

are helpful to determine about the conditions of blood vessels and organs that are affected. These imaging tests for vasculitis include X-rays, ultrasound, computerized tomography (CT), magnetic resonance imaging (MRI) and positron emission tomography (PET).

Biopsy

– Biopsy is helpful to confirm the diagnosis.This is a surgical procedure in which a small sample of tissue from the affected area of your body is removed. 
Other imaging techniques involves
Treatment options for vasculitis
Treatment mainly focuses on controlling the inflammation and managing other conditions that are triggering the vasculitis.
Medications
Use of corticosteroids like prednislone, that is common drug prescribed to control the inflammation associated with vasculitis.

But there are many side effects of corticosteroids which can be severe, especially after long term use. Side effects may include weight gain, diabetes and weakened bones. 

Other medications can also be used with corticosteroids to control the inflammation for quicker results. The medications used to treat vasculitis  depends upon the type of vasculitis. These medications may include

mycophenolate (CellCept), tocilizumab (Actemra) or rituximab (Rituxan), methotrexate (Trexall), azathioprine (Imuran, Azasan), cyclophosphamide
Surgery
Sometimes, vasculitis causes an aneurysm — that may require surgery to reduce the risk of it rupturing. Blocked arteries may require surgical treatment to restore blood flow to the affected area
Ayurvedic treatment for Vasculitis
In Modern science, use of medicinal as well as surgical treatment may not give permanent treatment but in Ayurveda you can get the permanent cure from this condition. So you should start treatment with Ayurveda that will deal with the root cause of disease. Chandigarh Ayurved Centre provides Combination of medications for the natural and safe treatment of vasculitis that are
Detox Premium Sachet

Makar Rasayan Tablet

Pain O Kill Syrup

Nerve up Tablets

Trikatu tablet
These are the medicine that can be used in the patient of vasculitis to give permanent treatment.
For more details you can visit our website
www.chandigarhayurvedcentre.com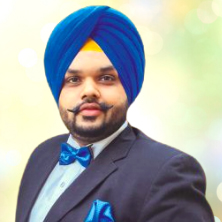 Dr. Vaidya Karanvir Singh is the younger Vaidya in Chandigarh Ayurved & Panchakarma Centre. He is the fourth generation in his family who is practicing as a general consultant in Ayurved & Panchakarma treatment at Chandigarh. In his practice, he had treated more than 1 Lakh Plus patients worldwide.
Article by Dr. Karanvir Singh (M.D in AYURVEDA, PANCHAKARMA FAGE) and reviewed by Vaidya Jagjit Singh (B.A.M.S)