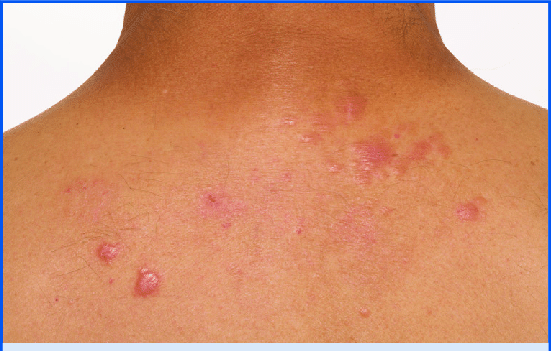 SARCOIDOSIS NATURAL TREATMENT
Sarcoidosis is marked by small patches of swollen tissue called granulomas which are inflammatory cells in any part of your body. It most commonly affects the lungs and lymph nodes but can also affect the other organs like eyes, skin and heart.
It's cause is unknown, but it is widely believed that it is a immune response of body to some unknown substance. Some of the research suggests that some infectious agents like chemicals, dust and a potential abnormal reaction to the body's own proteins could be the reason for the granuloma formation in body.
There is no known sure cure for sarcodiosis and is a rare condition. Sarcodiosis causes granulomas in lungs which can turn into fibrosis resulting in permanent lung scarring.  A granuloma is an area of inflammation caused by your immune system where white blood cells have been walled off to protect your body against something harmful according to the immune system. These granulomas then get surrounded by the fibrous tissues which are dense and hard.
SYMPTOMS OF SARCODIOSIS
The signs and symptoms of sarcoidosis  is related to the organ affected. Sometimes it's symptoms appear suddenly and then disappear quickly other times it appears relatively slowly and persists for years. Many people also have no symptoms.
General Symptoms
Sense of fatigue
Lymph nodes which are swollen
Loss of weight
Swelling in joints
Pain in joints
There might be fever
Muscle aches, weakness
Night sweats appearing
Kidney stones
Symptoms in Lungs
Dry cough which is persistent
Shortness of breath is present
Pain in chest and wheezing
Symptoms in skin
A red or purple rash which might be located at ankles and be warm and tender on touch.
Lesions on nose, cheeks and ears
Skin areas which are either dark in colour or light
Under the skin growth around scars or tattoos
 Symptoms in Eyes
It might affect eyes and not cause any symptoms and sometimes certain symptoms may appear:
Blurriness of vision
Pain in eyes
Burning and itching sensation in eyes
Dryness in eyes
Severe redness and sensitivity to light
Cardiac Sarcodiosis:
Pain in chest
Shortness of breath
Fainting
Fatigue
Irregular heartbeats
Rapid or fluttering heart beat
Swelling caused by fluid excess
Sarcodiosis also affects the metabolism of calcium and other systems.
CAUSES OF SARCODIOSIS
No exact cause is known but some people have genetic predisposition for this disease which might be triggered by stress, some viruses or chemicals.
This results in overreaction from the immune system and there is a build up of granulomas in organs which results in poor function of that organ.
HOW AYURVEDA HELPS
According to Ayurveda Sarcodiosis is a Dhatugat vikar. Due to nidan such as ingestion of unwholesome food, food which is too dry or too light, over exerting oneself, staying awake at night and others lead to vata vitiation. This vitiated vata along with other doshas disturb the normal cycle of body which results in ama formation. This ama or toxin accumulates in the empty spaces in the body which leads to sarcoidosis in various body parts. Ayurveda helps in ama pachan i.e. removal of these toxins from body.
SARCOIDOSIS CARE KIT
Chandigarh Ayurved Centre's " Sarcoidosis Care Kit" is purely Herbal and Ayurvedic formulation. The Medicines have tridosha pacifying properties that helps to relieve associate symptoms. The medicines have anti-oxidant and immuno-modulatory  properties which helps to improve immunity of the body and provide great results in Sarcoidosis. The kit includes :
Kapha Powder Sachet
Cough Go Tablets
Shwaskas Chintamani Ras
Amrit Tulsi Ras
Trikatu Tablet
Kapha Balance Tablet
1. Cough Go Tablet:
Cough Go Tablet is a herbo-mineral tablet of size 650 MG and is a purely ayurvedic formulation. CAC Cough Go tablets help in balancing the kapha dosha. It shows effective results in Chronic Cough, common cold, and all respiratory diseases along with Seasonal Allergy, Bronchitis, Bronchial Asthma. It helps to treat root cause and also increase immunity of the person. Its not only symptomatic treatment but heals your body naturally.
Recommended Dosage– Take 1 tablet twice a day with normal water.
2. KasShwas Chintamani Rasa:
Kas Shwas chintamani rasa is an excellent medicine for entire Pranavaha srotas. It acts as a vata-kaphaghna. These tablets contain ingredients like– Shwas kasa chintamani rasa, Laxmivilas nardiya rasa, Sutashekhar rasa, Talisadi churna processed in Bhawana Vasa Kwath. The tablet has best result in recurrent cough, cold, asthma, and sinusitis. It is effective in recurrence of Pranavaha Srotas related vikar developed due to low immunity & give effective results to asthma patients.
Recommended Dosage– Take 1 tablet twice a day with normal water.
3. Cough powder:
This ayurvedic powder helps in pacifying kapha dosha naturally. It is very effective in cough with mucus, cold, and other respiratory disorders. Cough powder is a mixture of some ayurvedic ingredients like talisadi churna, abharak bhasam, godanti bhasam, lakshmi vilas rasa, yashtimadhu churna, tankan bhasma, kaph ketu ras. These ingredients in combination show antioxidant, anti-inflammatory, bronchodilator, & expectorant properties.
Recommended Dosage: Take 1 sachet twice daily with honey.
4. Amrit Tulsi Ras:
Amrit tulsi ras is Holy basil (Ocimum sanctum) or tulsi is a powerful herb that has been used in Ayurveda and other traditional medical treatments in India for thousands of years. The small holy basil shrub with tiny flowers is considered a sacred plant in India. It was believed that the holy basil leaves had potent powers to flush out toxins from the body. People have tulsi water (water which has tulsi leaves soaked overnight) or chew on a tulsi leaf to improve overall health.
Recommended Dosage: Take 2 drops twice daily with water.
5. Trikatu Tablet:
Trikatu Tablet is a hebo-mineral tablet of 650 MG and is purely Ayurvedic formulation. CAC Trikatu Tablet helps to eliminate excess Kapha or mucous from the body, supports respiratory system, manages weight, helps to take out impurities or ama from the body, supports healthy detoxification, reduces swelling. It shows anti-inflammatory, analgesic, expectorant, antioxidant properties. This tablet is made up of equal parts of three herbs such as Pippali (Piper longum), Shunthi (Zingiber officinale), & Marich (Piper nigrum) that maintains the metabolism in the body. The regular use of this tablet balances the thyroxine hormone and treats hyperthyroidism naturally.
Recommended Dosage– Take 1 tablet twice a day with normal water.
6. Kapha Balance Tablet:
Kapha tablet is a healthy blend of herbs formulated to balance Kapha doshas without aggravating Pitta and Vata doshas. It can also be used to alleviate any temporary Kapha imbalance. It is very effective in Kapha season that is late winter and spring. It consists of warming and astringent herbs that help to balance the system throughout the cold season. The main use of Kapha tablets is to remove excess Kapha doshas from the system and helps in the management of weight, healthy lungs, and the immune system.
Recommended Dosage– Take 1 tablet twice a day with normal water.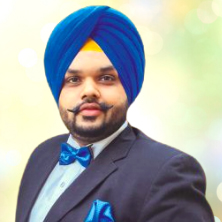 Dr. Vaidya Karanvir Singh is the younger Vaidya in Chandigarh Ayurved & Panchakarma Centre. He is the fourth generation in his family who is practicing as a general consultant in Ayurved & Panchakarma treatment at Chandigarh. In his practice, he had treated more than 1 Lakh Plus patients worldwide.
Article by Dr. Karanvir Singh (M.D in AYURVEDA, PANCHAKARMA FAGE) and reviewed by Vaidya Jagjit Singh (B.A.M.S)