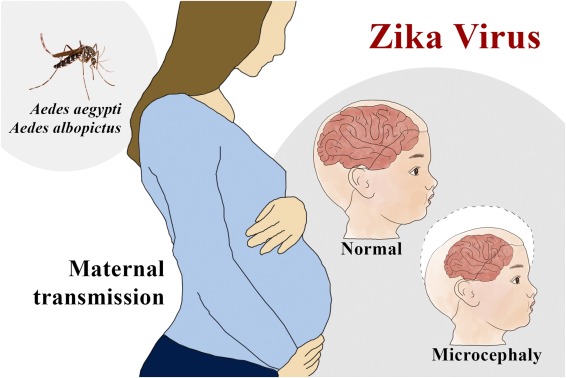 FACTOR AGENT
Zika virus infection is a mosquito-borne disease.
It is mainly transmitted to people by the bite of an infected mosquito (Aedes aegypti and Aedes albopictus).
The illness usually lasts for a week.
People have only mild symptoms or sometimes have no symptoms.
Zika virus during pregnancy can cause serious birth defects and also cause serious brain defects.
HOW DO PEOPLE GET INFECTED WITH ZIKA VIRUS
Zika is mainly transmitted through the bite of infected Aedes aegypti mosquito and Aedes albopictus mosquito.
Virus also can be passed from a pregnant woman to a fetus during pregnancy or at birth.
A person infected with Zika virus can pass the infection to their partner.
HEALING PERIOD
The incubation period of infection is 3–14 days.
WHAT KIND OF HEALTH PROBLEMS CAN BE CAUSED BY ZIKA VIRUS
Many people infected with Zika show no symptoms or show mild symptoms.
These symptoms persist for a few days to a week.
|
It also cause infection during pregnancy and cause serious birth infections.
Some studies show that Guillain-Barré syndrome is associated with Zika infection.
Once infected with Zika, it is possible that that person will not get this infection in the future.
There is no evidence that Zika infection in the past increases the risk of birth defects in future.
SYMPTOMS
Fever
Rash,
Headache
Joint pain
Red eyes
Muscle aches
People infected with Zika virus do not show any symptoms or have shown mild symptoms which is similar to dengue, last from several days to a week.
WHAT CAN PEOPLE DO TO PREVENT ZIKA VIRUS?
The best way to prevent with Zika virus is to protect yourself and your family from mosquito bites.
Use insect repellant.
Wear a full-sleeved shirt and full pants.
Use a mosquito during sleep in the open.
HOW IS ZIKA DIAGNOSED?
To diagnose Zika, doctor will ask about people recent travels and present symptoms.
Also collect blood or urine to test for Zika virus or similar virus.
HOW DANGEROUS IS ZIKA TO LIFE?
The symptoms of Zika are mild.
In such a situation, the possibility of death of the infected person is very less.
Hospital admission is required only in severe cases
MODE OF TRANSMISSION
The Zika virus is mainly spread to humans by the bite of an infected Aedes mosquito.
Aedes is the most important carriers for transmission.
Other Aedes mosquito species is also a potential vector.
Zika virus also present in human semen and transmissed by sexual contact.
Other modes of transmission such as transfusions and synchronous transmission is possible.
CAC TREATMENT FOR ZIKA VIRUS
Immuno booster tablet – It is a pure herbal combination that helps to build up immunity. It consists of effective levels of antioxidants. Vitamin C and E circulate in the body to protect it against the damage caused by free radicals. It has natural immunity-boosting properties to prevent and ease cough, cold, headache, and infections. it provides quick relief from early signs of running nose, itching throat, body ache, and weakness.
Dosage – 1 tab twice daily with plain water after a meal.
Amrit tulsi ras – Holy basil (Ocimum sanctum) or tulsi is a powerful herb that has been used in Ayurveda and other traditional medical treatments in India for thousands of years. The small holy basil shrub with tiny flowers is considered a sacred plant in India. It was believed that the holy basil leaves had potent powers to flush out toxins from the body. People have tulsi water (water which has tulsi leaves soaked overnight) or chew on a tulsi leaf to improve overall health. Several health products are available with tulsi extracts to help treat cold, cough, and the flu.
Dosage – Take 1 DROP of CAC Amrit tulsi ras in a glass of water/tea 4-5 times a day.
Giloy Capsules – these are herbo mineral and purely ayurvedic formulation. Giloy has been used in ayurvedic medicine since ages. It is also known as AMRITA which translates to root of immortality because of its abundant medicinal properties. It can be used in the form of capsules, juice and powder. But CAC capsules are highly effiecient as they contain required amount of Giloy in them and are 100% natural and safe. It is one of the best Rasayan of ayurveda that help Rejuvinate your body in all aspects. It is a very good anti-oxidant, anti-bacterial, anti-fungal and anti-microbial herb. Giloy capsules support normal kidney functions, have blood purifying properties, treat liver disorders, skin diseases, general weakness and boost your immune system to fight against infections.
Dosage – Take 1-2 capsules twice daily after meals.
Liver care syrup– this is a herbo-mineral Syrup which is purely ayurvedic formulation. CAC Liver Care syrup helps in balancing Pitta dosha. This Syrup enhances regeneration of liver cells, promote functions of liver, and improve blood flow from the liver. It helps in the treatment of fatty liver, liver cirrhosis, Hepatitis, hepatomegaly, and obstructive Jaundice. CAC Liver Care syrup contains Ingredients like Kalmegh (Andrographis paniculata), Kutaki(Picrorhiza kurroa), Bhumi amla( phyllanthus niruri), Giloy(Tinopora Cordifolia), Yavakshar( Hordeum vulgare), Imli Kshar( Tamarindus indica), Mukta Shukta pisti etc. These herbs shows Antioxidant, anti-inflammatory, Hepato-protective, properties. This syrup improves digestion, enhances appetite.
Dosage – Take two teaspoonful twice daily with normal water.
Trikatu tablet – this is a hebo-mineral tablet of 650 MG and is purely Ayurvedic formulation. CAC Trikatu Tablet helps to eliminate excess Kapha or mucous from the body, supports respiratory system, manages weight, helps to take out impurities or ama from the body, supports healthy detoxification, reduces swelling. It shows anti-inflammatory, analgesic, expectorant, antioxidant properties. This tablet is made up of equal parts of three herbs such as Pippali (Piper longum), Shunthi (Zingiber officinale), & Marich (Piper nigrum) that maintains the metabolism in the body. The regular use of this tablet balances the thyroxine hormone and treats hyperthyroidism naturally. It is an Appetizer and it improves digestion, supports normal gastric function, and normal circulation.
Dosage – Take 1 tablet twice daily or as directed by the physician.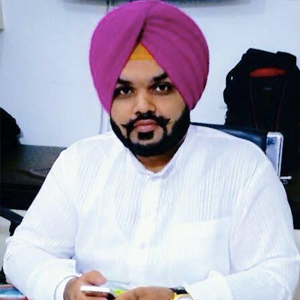 Vaidya Karanvir Singh is the younger Vaidya in Chandigarh Ayurved & Panchakarma Centre. He is the fourth generation in his family who is practicing as a general consultant in Ayurved & Panchakarma treatment at Chandigarh. In his practice, he had treated more than 1000 plus patients worldwide.
Article by Dr. Karanvir Singh (M.D in AYURVEDA, PANCHAKARMA FAGE) and reviewed by Vaidya Jagjit Singh (B.A.M.S)