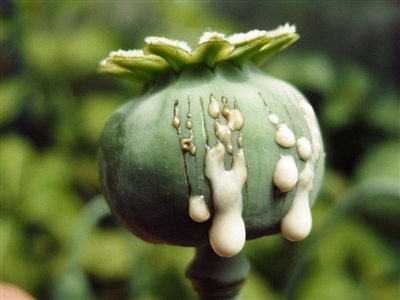 Ahiphena / Papaver somniferum
Ahiphena is an annual herb that grows up to a height of 100 cm. It is mainly found in the Eastern Mediterranean region but also cultivated in Europe, Asia, and China.
Classification:
Order- Ranunculates
Kingdom- Angiospermae
Family- Papaveraceae
Genus- Papaver
Names in different languages
English name: Khas Khas seeds, Opium poppy seed
Hindi name: Khs Khas, Postha
Bengali name: Postodheri
Kannada name: Gasagase
Telugu name: Nalla Mandu
Its Sanskrit synonyms:
Phaniphena, Ahiphenak, Nagaphena, Aphooka, Appoka, Aphenaka, Khakhasa Tila, Khasa Tila, and Tila bheda.
What are the medicinal properties of Ahiphena?
Rasa (Taste)- Kashaya (Astringent) and Tikta (Bitter)
Guna (Qualities)- Roksha (dryness), Laghu (lightness), Sookshma (minuteness) and vyavayi (spreads to all body parts)
Veerya (Potency)- Ushna (Hot)
Vipaka- Katu (Undergoes pungent taste after digestion)
Effect on dosha- Its latex balances kapha dosha and increases vata and pitta dosha and its seeds increase kapha dosha and decrease vata dosha.
Benefits of poppy seed oil benefits:
Guru- Heavy in nature
Vrushya- Aphrodisiac
Balya- It boosts up the immunity and increases the body's strength
It is useful in neurological related disorders like neuralgia, neuropathy, muscle ache, depression, neuropathy, muscle spasm, etc.
Its kheer (sweet liquid dish) is prepared and it is given to insomnia patients
Benefits of Opium latex:
Grahi- Useful in IBS, Diarrhea, absorbent
Atisara- Used in treating diarrhea
Shelshmaghna- Balances kapha dosha
Increases vata as well as pitta dosha
Sannupata- Used in chronic fever
What are the health benefits of Ahiphena?
This plant has various health benefits –
Digestion – Poppy seeds are very helpful in keeping the digestive system healthy.
Insomnia – Poppy Seed milk mixed with sugar is also very effective in treating insomnia and in this poppy oil can also be used.
Dry itching – Mix lime juice in poppy seeds and make a paste of it. When this paste is applied over the affected area it will provide you relief.
Dysentery – Saute one-fourth teaspoon of poppy seeds in honey and remain untouched till it becomes golden brown. Take it twice daily but not for more than three days as it has sedation property.
Burning Sensation – A paste of Poppy root can also be applied externally over the affected areas that have coolant action and will help to relieve burning sensation.
Breast Cancer – Poppy seeds contain oleic acid so it is used in breast cancer treatment.
Joints Pain – It has anti-inflammatory, anti-arthritic action on the body that provides relief in joint pain, gout, and arthritis.
Heart Attacks – Poppy seeds oil keeps the heart healthy and provides strength.
Energy – It has high carbohydrate content so it is useful in enhancing the energy.
Muscular and other body Pains – It treats neuralgic as well as muscular pain. It also provides relief in painful piles, and tooth pain when opium centigram is placed in the hollow of the tooth.
Pharmacological Actions
Ahiphena has various medicinal properties like:
Antidiarrheal
Analgesic
Antispasmodic
Sedative
What are its therapeutic indications?
Ahiphena is indicated in the following health conditions:
Cholera (to reduce the frequency of loose stools)
Abdominal Pain and cramps
Gastroenteritis
Severe Diarrhea or watery stools
Dysentery
Benefits of Ahiphena:
Ahiphena is beneficial in severe diarrhea. In ayurvedic medicine, it is used as a potent antidiarrheal agent for hundreds of years.
Diarrhea
Ahiphena decreases the frequency of bowel movements by slowing down the intestinal movements. It is indicated in severe diarrhea and also reduces abdominal pain associated with it.
Cholera
In cholera, there is severe watery diarrhea which causes severe dehydration. Ahiphena reduces the number and frequency of loose stools and provides relief from severe muscle cramps.
Dosage:
Opium: Purified resin (30 to 125 mg)
Its seeds are used in preparing foods and used in a dose of 1 to 5 grams per day.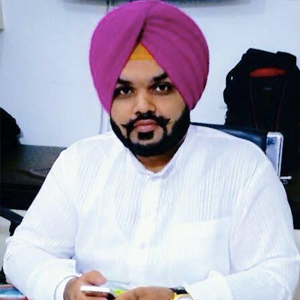 Vaidya Karanvir Singh is the younger Vaidya in Chandigarh Ayurved & Panchakarma Centre. He is the fourth generation in his family who is practicing as a general consultant in Ayurved & Panchakarma treatment at Chandigarh. In his practice, he had treated more than 1000 plus patients worldwide.
Article by Dr. Karanvir Singh (M.D in AYURVEDA, PANCHAKARMA FAGE) and reviewed by Vaidya Jagjit Singh (B.A.M.S)