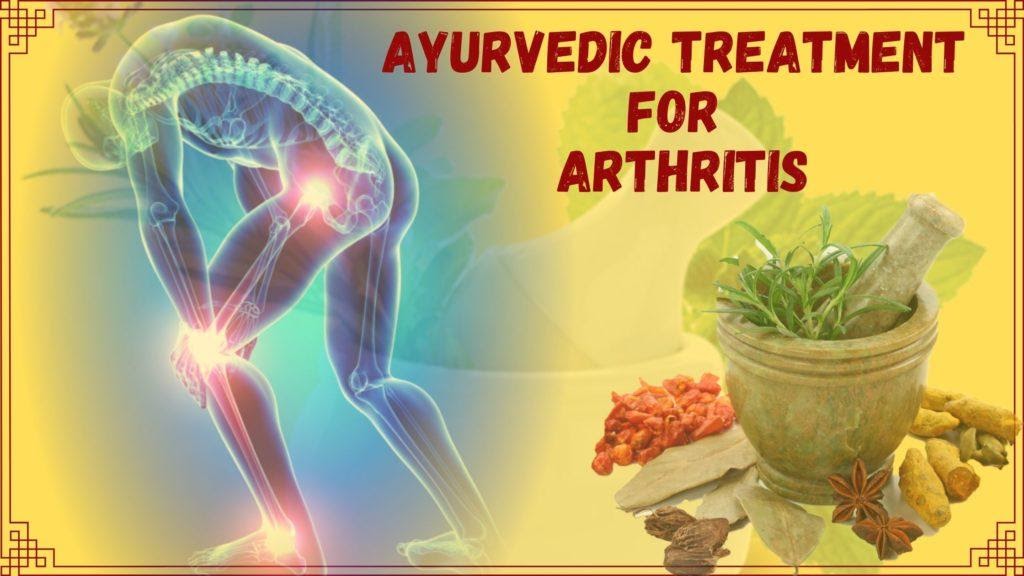 ARTHRITIS TREATMENT IN AYURVEDA
What is arthritis?
Arthritis or sandhivata is inflammation of the joint and bones. The main symptoms are pain, inflammation and stiffness. Usually arthritis is a condition experienced in adults over the age of 65 but it can also develop in children, teens, and younger adults. Arthritis is more common in women than men. Arthritis causes inflammation or the tearing of cartilage and makes the bones rub against each other. This causes severe Arthritis pain and difficulty in moving the joint.
CLASSIFICATION OF ARTHRITIS-
The two most common types of Arthritis are-
Osteoarthritis 

Rheumatoid Arthritis. 
Other types include-
Juvenile arthritis

Psoriatic arthritis 

Gout 

Fibromyalia
SYMPTOMS OF ARTHRITIS-
Angamarda (body ache)

Aruchi (tastelessness/Anorexia)

Trishna (Excessive thirst)

Alasya (lethargyness)

Gouravam ( heaviness in body)

Jwara (fever)

early morning stiffness in the joints

pain in the joints ( similar to the pain as stung by a scorpion)

Other symptoms such as constipation, indigestion, fullness of abdomen, lack of sound sleep
 AYURVEDIC TREATMENTS FOR ARTHRITIS-
VIRECHAN KARMA /PURGATIVE THERAPY

–

Virechan is a part of Panchakarma therapy and is effective against the disorders associated with Pitta. 

Therapeutic purgation is the cleansing process for Pitta and the purification of the blood toxins from the body that are accumulated in the liver and intestines

.

It completely cleanses the gastro intestinal tract

,

gallbladder, and liver

.

 

The patient first undergoes Oleation (Snehana) and Sudation (Swedana) therapies with the administration of medicated ghritams.

Which bring vitiated vata Doshas to the Next, the patient is subjected to Purgation after assessing the condition. 

This karma mainly aims to eliminate Pitta doshas that cannot be expelled out by Vaman karma. 

This is relieved by the use of Ayurvedic laxatives.

The patient then experiences frequent bowel movement indicating the effect of the dose and the removal of Doshas through anal route. 

After the therapy, the patient is required to observe fasting and then take a light diet.

Purgation therapy detoxifies the body and treats numerous health problems like Arthritis, Gout, Skin disorders, Cardiac disorders, Jaundice, Gallstone, Obesity, and Allergies.
Abhyangam is a relaxing full body massage with herbaliazed oils. 

Massage therapy lubricates the joints and improves the tone of the muscles.

It also supporting the joints by strengthening them.

Abhyangam improves blood circulation and promotes the quick removal of metabolic wastes to reduce inflammatory pain caused due to Arthritis.

Two therapists apply medicated oils all over the body of the patient in seven different positions by applying strokes and pressure in a synchronised manner for 45-50 minutes.

The rhythmic motion reduces the stiffness in muscles and joints.

abhayangam balances the vitiated Doshas and also cures  the whole body Physically, Mentally and Emotionally. 

Abhyangam treats health problems like Spondylosis, Paralysis, Insomnia, Arthritis, and also boosts Immunity and provides general well-being.
Enema is a most essential part of Panchakarma procedures

.

It cleanses the colon wherefrom numerous vata problems arise including Arthritis.

In this therapy, oil enema (Sneha basti) or decoction enemas (kashaya basti)  is administered through the rectum. 

This method is used to relieve all vata disorders such as Arthritis, Gout, Rheumatism, Headaches, and Muscle spasm, acidity, diarrhoea, constipation, kidney stones, chest pain, backache etc.

basti having broader therapeutic action on almost all the tissues of the body and have rejuventive , curative, preventive and health promotive actions.

Basti karma causes the flushing out of toxins and Vata Doshas from the body.

Basti karma is good for Sexual disorders, Kidney stones, Heart pain, Constipation, and Sciatica pain etc.
Upanaham is an effective Ayurvedic therapy for joint pains caused due to Arthritis. 

It nourishes the tissues and treats OsteoArthritis and also subsides the swelling and localised pain resulted from joint injuries.

The therapy involves the application of warm and natural herbaliazed paste which is then covered with pain-relieving herbal leaves and finally bandaged with a cotton cloth. 

This bandage is then removed after a few hours.




It improves blood circulation, promotes healing process and strengthens the muscles. 

Poultice gives relief from the Arthritic Joint Pain and inflammation. 
RISK FACTORS
Family history
–
Your genes can make you more susceptible to environmental factors that may trigger arthritis.
Age-
The risk of many types of arthritis — including osteoarthritis, rheumatoid arthritis and gout — increases with age.
Sex-
Women are more likely than men to develop rheumatoid arthritis.
Overweight and Obesity
– 
People who are obese are more prone to risk of developing arthritis.
Occupation 
Excessive smoking
Previous Joint injuries
BEST HERBS FOR ARTHRITIS-
Boswellia serrata (Indian frankincense)

Garlic (allium sativum)

Ginger

(

Gingiber officinale) 

Eranda tail (Ricinus communis)

Ashwagandha (Withania somnifera)

Thunder god vine (Tripterygium wilfordii) 

Cat's claw

Turmeric

Aloe vera 

Eucalyptus
FOODS TO AVOID-
Drinking alcohol

Avoiding late-night or late-afternoon naps

Eating spicy foods

Excessive  salt

Avoiding exposure to cold breezes

Intake of too many sour, sweet, or sugary foods

Eating uncooked foods

Eating foods that cause 

acid reflux
Highlights-
Fasting is highly essential to boost the digestion of Ama. Fasting can either be complete or be partial.

Light exercises should complement the daily Ayurvedic treatments. 

Liberal intake of fruit juices that are rich in Vitamin C will help enhance the effectiveness of the Ayurvedic anti-arthritis treatments. Vitamin C is highly essential to reduce skeletal pain.

Commiphora mukul, commonly known as Guggal, is a highly effective herb to cure arthritis.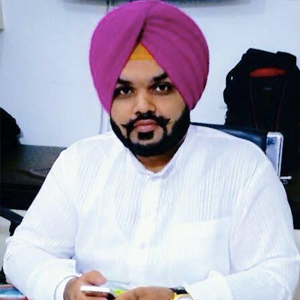 Vaidya Karanvir Singh is the younger Vaidya in Chandigarh Ayurved & Panchakarma Centre. He is the fourth generation in his family who is practicing as a general consultant in Ayurved & Panchakarma treatment at Chandigarh. In his practice, he had treated more than 1000 plus patients worldwide.
Article by Dr. Karanvir Singh (M.D in AYURVEDA, PANCHAKARMA FAGE) and reviewed by Vaidya Jagjit Singh (B.A.M.S)