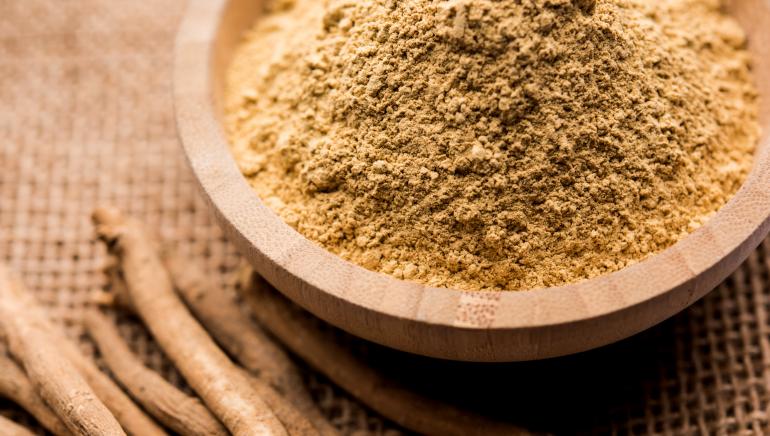 Ashwagandha / Withania Somnifera
Botanical Classification of Ashwagandha:
Latin name- Withania Somnifera
Family- Solanaceae
Class- Magnoliopsida
Kingdom- Plantae
Sub-Kingdom- Viridiplantae
Infra Kingdom- Streptophyta (Land Plants)
Super Division- Embryophyta
Division- Tracheophyta (Tracheophytes or Vascular Plants)
Sub Division- Spermatophytina (spermatophytes or Seed Plants)
Super Order- Asteraceae
Order- Solanales
Names in different languages:
English name: Indian winter cherry, Poison gooseberry, Indian ginseng
Hindi name: Asgandh, Asgandha
Bengali name: Asvagandha
Tamil name: Askulang, Amukura
Gujarathi name: Ghoda aakun, Aasandha
Kannada name: Ashvagandhi
Marathi name: Doragunj, Asandh
Its Sanskrit synonyms:
Vajigandha, Turagnagandha, Ashwagandha, Hayagandha in which vaji, ashwa, and haya means horse and gandha mean smell. The smell of this plant is quite alike horse dung.
Gatrakari in which gatra means body and this herb helps to improve the body's strength and mass.
Balya- It improves the strength
Kushtagandhi, Pivari
Vajikari, Turagi- Here the vaji means horse and it improves the sexual performance like that of a horse
Varahakarni- Varaha means pig and Karna mean ear. Its leaves are like the ear of a pig
Description:
Ashwagandha is also known as Indian ginseng and it has been used in Ayurveda for a very long time as a crucial part of ayurvedic treatment for various health issues. In Ayurveda, Ashwagandha is considered as a Rasayana (potent rejuvenative agent as it increases the vitality and longevity of an individual. It improves memory power, preserves mental functions, and increases intelligence. Due to its anti-inflammatory action, it is mainly used in all types of inflammatory disorders. The word Ashwagandha means 'smell of a horse'. The two main reasons behind its name are- first is because of its roots that emit the smell of horse. The second reason is that by consuming Ashwagandha in any form may improve vitality, increases energy levels and strength similar to that of a horse.
Nutrients in Ashwagandha
Ashwagandha is rich in minerals like calcium, phosphorus, potassium, and magnesium. It is grown and cultivated in different regions of the country.
What are the medicinal properties of Ashwagandha?
Aphrodisiac
Rasayana (Rejuvenating)
Anti-inflammatory
Anodyne
Anti-depressant
Anti-stressor
Immuno-modulator
Adaptogenic
Antioxidant
Anti-arthritic
Carminative
Uterine tonic (beneficial in uterine disorders, endometriosis and uterine pain and provides strength to the uterus)
Cardioprotective
Anti-diabetic
Anti-ulcerogenic
Anti-cancer
Mild antihypertensive
Mild Anti-asthmatic
Hematogenic
Anti-malarial
Nervine sedative
Mild Hypnotic
Anthelmintic (leaves)
Diuretic (seeds)
Anabolic effect
What are the Ayurvedic properties of Ashwagandha?
Rasa (Taste)- Madhura (Sweet), Tikta (Bitter), and Katu (Pungent)
Guna (Quality)- Snigadh (Unctuous or Oily) and Laghu (Light)
Veerya (Potency)- Ushna (Hot)
Vipaka (Resultant)- Madhura (Sweet)
Prabhava (Therapeutic Effect)- Rejuvenation & Tonic
Dosha Karma (Effect on doshas)- Pacifies Kapha and Vata dosha
Dhatu (Tissue effect)- Rasa, Rakta, Mamsa, Medas, Asthi, Majja and Shukra
What are the therapeutic uses of Ashwagandha?
Ashwagandha use as Tonic:
Ashwagandha is beneficial in preventing the body from diseases by boosting up the immune system functioning. It enhances the non-specific immunity and also alleviates stress, increases physical stamina, and improves the overall health of the body.
Ashwagandha is considered a health tonic that is used in the treatment and management of heart-related diseases. Oxidative stress and the increase of free radicals in the body increase the pressure and burden on the heart. It maintains the proper functioning of the heart and affects its structure too. It has energy-boosting properties that provide energy and improve overall functioning.
Hypertension (High Blood Pressure):
Ashwagandha has a greater protective effect on high blood pressure when it is given with milk as compared to when given with water. Changes are seen in both diastolic and systolic blood pressure levels. This herb reduces the high blood pressure levels by inducing a calming effect on the mind and by reducing the stress levels. Hence, it is used in balancing the BP levels as an adjunct with conventional agents or as a natural alternative.
Ashwagandha plays an important role in providing strength to the muscles and also increases muscle mass activity. It also increases the muscular force in the upper and lower extremities and trunk region. A reduction in the fat content in the body increases the muscle mass.
Arthritis is a painful and inflammatory condition of the joints and Ashwagandha plays an anti-arthritic role by reducing the inflammation as well as pain. It has an antioxidant property that prevents the production of reactive oxygen species. It also improves the signs and symptoms of arthritis such as redness, tenderness, swelling, and improves the overall flexibility of joints.
Most of the researchers have found that Ashwagandha roots and leaves play an important role in lowering high blood glucose levels. It is known to be the most beneficial herb for the management of diabetes mellitus type-2.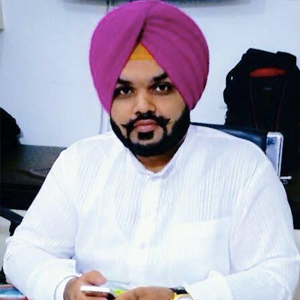 Vaidya Karanvir Singh is the younger Vaidya in Chandigarh Ayurved & Panchakarma Centre. He is the fourth generation in his family who is practicing as a general consultant in Ayurved & Panchakarma treatment at Chandigarh. In his practice, he had treated more than 1000 plus patients worldwide.
Article by Dr. Karanvir Singh (M.D in AYURVEDA, PANCHAKARMA FAGE) and reviewed by Vaidya Jagjit Singh (B.A.M.S)