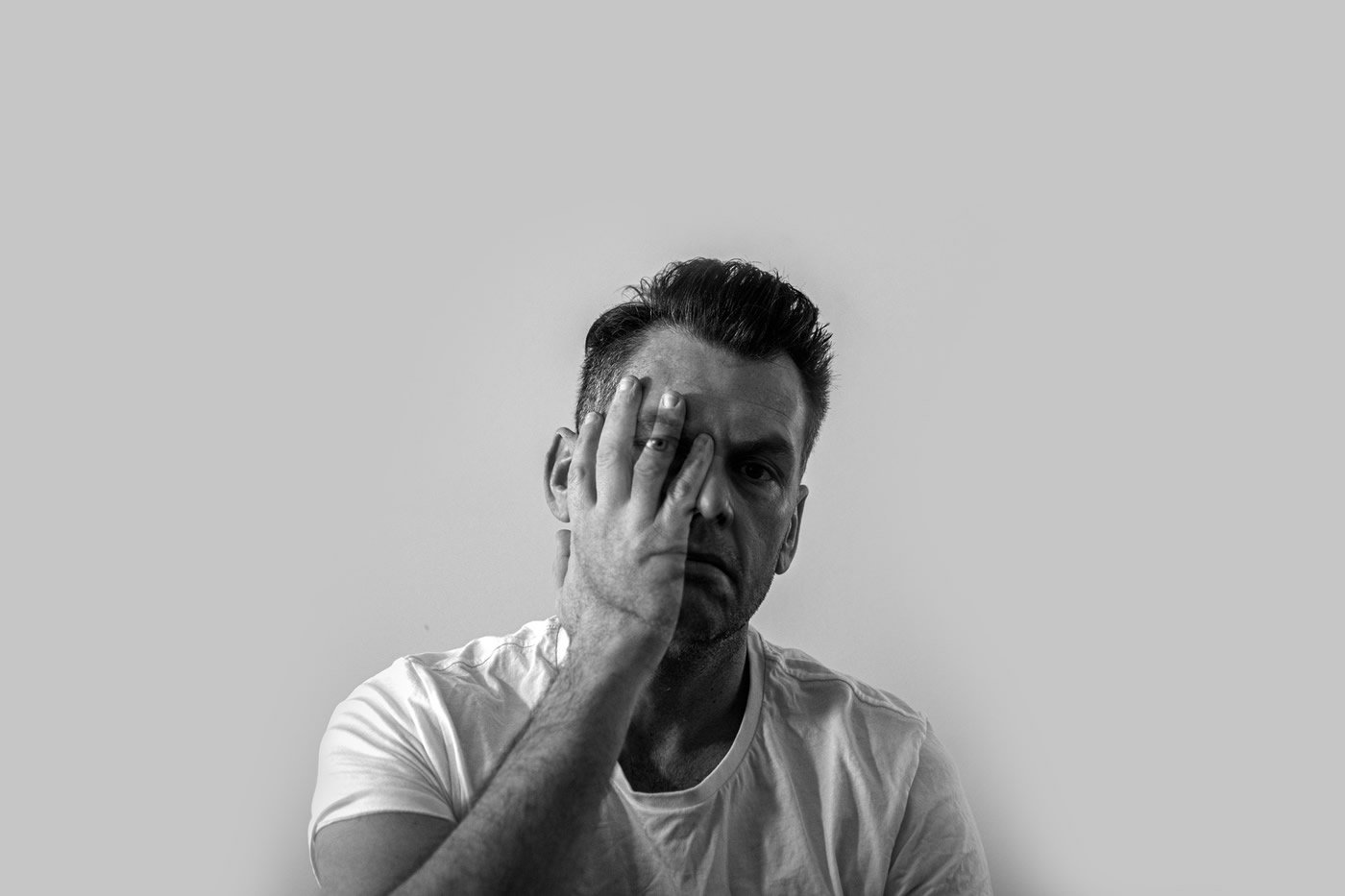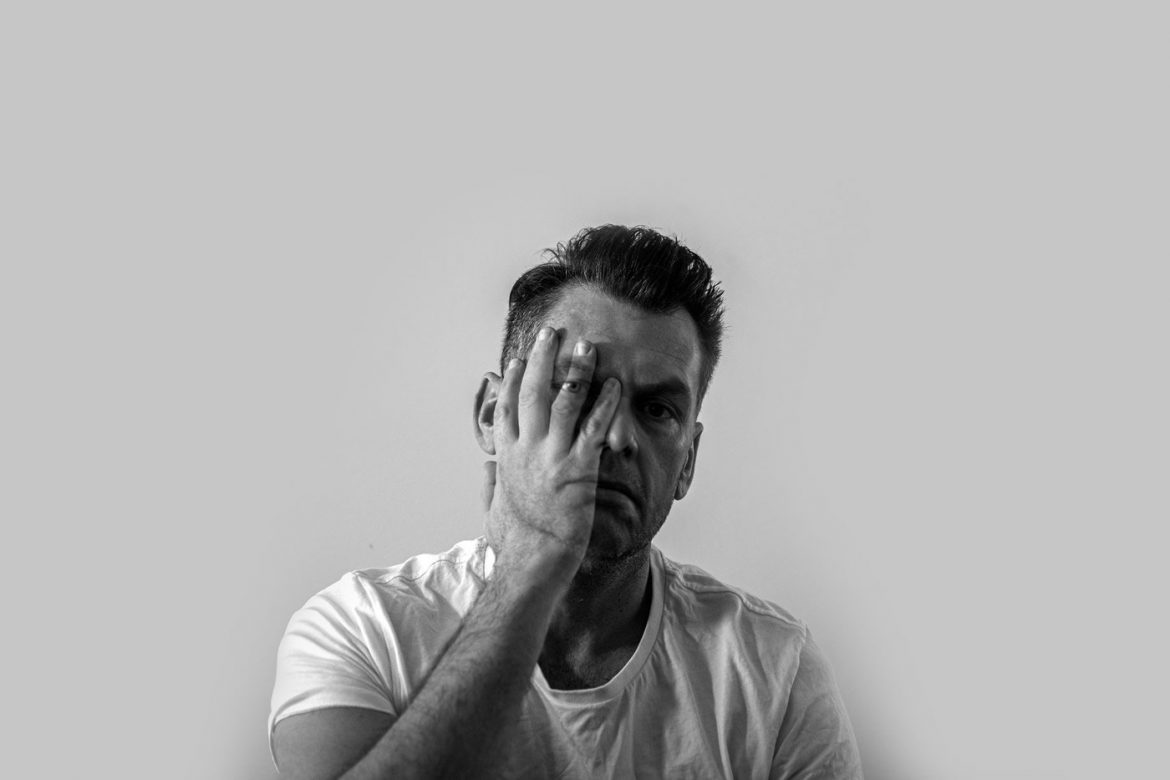 It is a type of mental illness in which the mind is either very sad or extremely happy for several weeks or months continuously. Negative in sadness and high thoughts come in the mind in mania. About one in 100 people get this disease at some time in their life. The disease often starts between 14 years-19 years. Both men and women are affected equally by this disease. This disease rarely starts after 40 years.
Forms of illness
Bipolar one: – In this type of disease, at least once in the patient, there is a period of excessive speed, excessive energy, excessive excitement and high talk. This type of phase lasts for about 3-6 months. Even if untreated, the patient can recover on its own. Another form of this type of disease can come in the form of sadness at any time. It is called depression when sadness lasts for more than two consecutive weeks.
Bipolar two: – In this type of disease, the patient has the effect of depression. Occasionally, a slight spurt may occur.
Rapid Cyclic: – In this type of disease, the patient suffers from depression or mania (fast) at least four times in a year.
Main causes of illness:
The main cause of this disease is difficult to accurately describe. Scientists understand that many times physical diseases can also increase sadness and speed in the mind. Sometimes extreme mental stress can trigger this disease.
Signs of illness
As mentioned above, there are two forms of this disease.
One form of depression: – It involves excessive sadness in the mind of the patient, anorexia at work, irritability, nervousness, self-aggression, despair about the future, lack of energy in the body, hatred of oneself, lack of sleep, sex desire. Lack, desire to cry in mind, lack of confidence remains constant. Thoughts of suicide keep coming in the mind. The patient's ability to work is severely reduced. Sometimes the patient does not feel like going out. Does not feel like talking to anyone. When such sadness is more than two weeks, it should be considered as a disease and should be consulted.
Second form 'mania' or rapid calming in the mind: – In such a form, the symptoms of the patient are increased so many times that the patient's relationship with reality is broken. The patient starts hearing noises in the ears without any reason. The patient considers himself very big. The patient keeps on running here and there due to excessive speed in the mind, sleep and appetite decreases.
Between the two forms: The patient often returns to normal after depression. Similarly, it becomes normal even after fasting (Mania). The patient may remain normal for a long time, for years and suddenly he may suffer from depression or rapid sickness.
What is the treatment for bipolar disorder?
There are different types of therapy to try and cure the treatment of bipolar disorder. It is so far the only therapy that has been successful in talking to the patient and diverting all his attention from negative thoughts, negative reactions, emotional reactions and behavior.
Mental education
Psychology is part of medical education. This type of therapy focuses on empowering the patient's state of mind and it fills confidence in the patient. In this way his mental health increases and he begins to return to normal.
Family therapy
This therapy is a psychological practice. Attempts are made to resolve the differences by gathering the family members of the patient and the friends they want. This therapy lays new foundations between the family and the patient and enables the family to understand the issues of the patient.
Psychotherapy
It is a talk therapy that focuses specifically on the patient's mental and behavioral disorders.
Ayurvedic view in bipolar disorder
Though there are recognizable elements of pitta in mania and of kapha in depression all mental health issues express at least some vata-aggravation.
Vata dosha manifests as movement, expansion, changeability, instability, coldness, subtlety, dryness, roughness and lightness.
Vata imbalances can manifest as insomnia, fear, changing thoughts and feelings, restlessness, weight loss, tremors, hopelessness and over-stimulation. All these symptoms are ruled by the qualities of air and ether: unstable, ungrounded with one's head in the clouds, spaced out, and jumping out of one's skin , high as a kite.
Doshas also rule the seasons and certain times of the day. Vata dosha happens to rule late summer and early autumn – which is happening right now! Staying grounded at this time of year is especially important to remedy vata-aggravation and to minimize like increasing like.
CAC Ayurvedic medicines for Bipolar disorder
Bipolar disorder care kit
1) Detox Premium Powder:
Detox premium powder is composed of herbo-mineral preparation that contains ingredients such as moti pishti, shukta pishti, giloy satav, parwal pishti, kamdudha ras, akik pishti, gandhak rasayan, shankh bhasma, sutshekhar ras, shwet parpati, yavakshaar, & shudhyog tablet. These all ingredients in combination deal with the signs & symptoms related to Schizophrenia patients.
Recommended Dosage – Take 1 sachet twice daily with normal water. 
2) Brodley Syrup:
This syrup is prepared from the extract of various herbs that deal with the delusion, hallucination, disorganized behavior, lack of emotions, & inappropriate posture, etc. The syrup is prepared from herbs such as Shankhpushpi, Brahmi, Jatamansi, Ashwagandha, Shatavari, Saunf. These herbs show antioxidant, anti-inflammatory, immuno-modulator, & mind relaxant properties. These properties show good results in schizophrenia patients.
Recommended Dosage – Take 2 teaspoonfuls twice daily. 
3) Stress Care tablet:
It is an amazing combination of natural herbs like Sarpgandha, Brahmi, Tagar, jatamansi. It helps to relieve stress conditions. They help to pacify the nervous system and also help to increase mental and physical performance. In Ayurveda when there is an imbalance of three energies i.e. Vata, pitta, and Kapha, it leads to disease. Vata has a sub dosha named prana doshas which regulates the sensory perception, brain, and mind. Tarpak Kapha subtype of kapha, governs cerebrospinal fluid, sadhak pitta subtype of pitta doshas governs emotions and their impact on the heart. So any vitiation of these doshas leads to stress. It act as Anti-depressant, relieves Insomnia, Anxiety, and helps in the sign and symptoms of Schizophrenia.
Recommended Dosage – Take 1 tablet twice a day with normal water. 
4) Brain Relaxant Churna:
This churna is pure Ayurvedic which helps to rejuvenate the brain cells, improves memory, give strength to the body, & increases the concentration by calming down the brain. It is prepared from herbs that show calming effect on brain and gives you relaxation. Brain relaxant churna shows antioxidant, Neuroprotective, carminative and anti-inflammatory properties. Ingredients present in this churna are Amla (Emblica officinalis), Sonth (Zingiber officinale), Pippali (Piper longum), Marich (Piper nigrum), Haldi (Curcuma longa), Bala (Sida cordifolia), Suddha Gandhak, Lauha Bhasma. It helps to Maintain blood sugar level, Anti-depressant, Insomnia, Increase Haemoglobin levels, Cures indigestion, Helpful in Ulcerative colitis, and Nerve tonic. It helps in dealing with health conditions such as feeling delusion, hallucinations, disordered thinking, disabling, & impair daily functioning related to schizophrenia patients.
Recommended Dosage – Take 1 tablespoon of this churna twice daily. 
5) Nerve Plus tablet
These tablets shows Anti-bacterial, Anti-inflammatory, Antioxidant, Analgesic and immune-modulator properties. It contains herbal ingredients Ghritkumari (Aloe barbadensis), Kali mirch (Piper nigrum), Giloy satav (Tinospora crdifolia), shudha kuchala, shudha shilajeet, shudha vatsnabh, shudh singraf. It is beneficial for migraine, lower back pain, rheumatoid arthritis, gout, stimulating nerves and appetite.
Recommended Dosage: Take 1 tablet twice daily with normal water.
Seasonal, ayurvedic, vata-pacifying remedies, appropriate for mental health balance, include things like:
Following

 

a daily routine

, including regular, light exercise, rest and bedtime.
Avoid stimulants

 as much as possible, including but not limited to loud music, recreational drugs, caffeine and cigarettes. Stay "grounded" (bring in kapha, earthy qualities). 
Take the time

 to express gratitude before each meal. Sit for five minutes after every meal to integrate your experience(s).
 

Avoid cold

, including beverages and ice. Sip warm water.
Avoid travel and change in general

 during vata-aggravation. Excitability may affect bipolar symptoms, especially at this time of year. If change cannot be avoided, practice other vata-pacifying techniques to compensate.
Make sure not to skip meals during autumn to pacify vata dosha. 

Avoid fasting until the season changes to winter.
Food pacifies vata

 and diet should emphasize whole grains, cooked vegetables, mung beans, meats, fresh dairy, nuts and oils in order to ground one's energy. Generally, sweet, sour and salty tastes should be emphasized, as well as the qualities of warm, moist and heavy foods, like stews, soups and Crock pot meals. Use sesame oil or ghee liberally.
Color therapies and aromatherapies

 may affect mental states throughout the year. These remedies are subtle but influential. Yellow, green, white, brown, purple and gold are the new black! Rose, frankincense and basil essential oils are balancing for every dosha.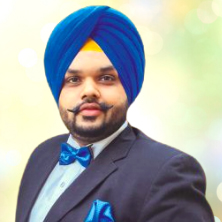 Dr. Vaidya Karanvir Singh is the younger Vaidya in Chandigarh Ayurved & Panchakarma Centre. He is the fourth generation in his family who is practicing as a general consultant in Ayurved & Panchakarma treatment at Chandigarh. In his practice, he had treated more than 1 Lakh Plus patients worldwide.
Article by Dr. Karanvir Singh (M.D in AYURVEDA, PANCHAKARMA FAGE) and reviewed by Vaidya Jagjit Singh (B.A.M.S)