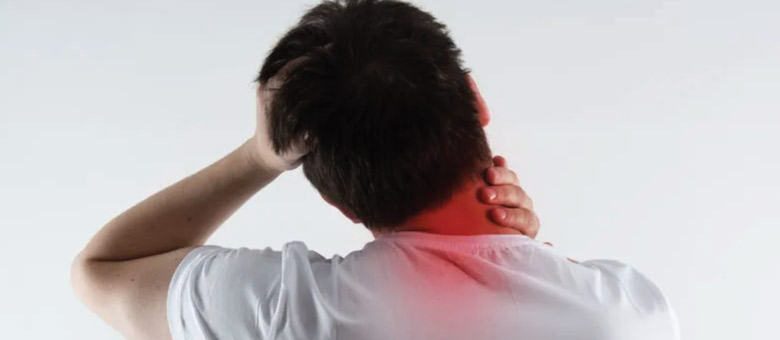 WHAT IS CERVICAL SPONDYLITIS
Cervical spondylitis is a general term for the degeneration of the spinal discs in your neck that occurs as you age. As you age, discs dehydrate and shrink, leading to osteoarthritis.

Cervical spondylitis is a condition of long-term stiffness in the bones of the spine located in the neck, pain in the neck and shoulders, and headache with stiffness. This pain gradually increases beyond the shoulder to the arms and hands. Neck pain itself is called cervical spondylitis.

Although the term may sound intimidating, it is quite common and affects more than 85% of people over the age of 65. More often than not, there are no associated symptoms that people suffer from. However, if there are any, non-surgical treatments are usually effective in getting rid of them.



CAUSE OF SPONDYLITIS
There can be many reasons for cervical spondylitis such as –
Dehydration of discs

– By the age of 40, the images in the spine often start drying up, due to which they shrink. This causes the vertebrae to rub against each other.

Herniated discs in the spinal discs

– Due to age, the spinal discs begin to crack, due to which these discs start to slip out of their place. This puts pressure on the spinal cord and other nerves.

Bone spurs in the spine

– This is a very common problem in elderly people. The wear and tear of the soft bones around the vertebrae leads to abnormal growth of bones called bone spurs.

There are some things that increase the chances of getting cervical spondylitis. These are –

It is a common part of old age. As the age increases, most of the people have to deal with this disease.

If you do a job that requires you to sit in front of the computer for hours, you may have to deal with this disease because keeping the wrong posture puts a lot of weight on the neck.

Having a trauma to the neck in the past increases your chances of developing cervical spondylitis.



SYMPTOMS OF CERVICAL SPONDYLITIS
Symptoms that people suffering from cervical spondylitis may have are –
Neck pain and stiffness that radiates to the shoulders and arms

Headache

Stiff feeling when moving neck

Numbness in shoulders, arms, and hands

Weakness in arms and legs

Inability to stop the urge to pass urine

Difficulty walking straight.



RISK FACTORS OF CERVICAL SPONDYLITIS
Increasing age is one of the major risk factors for cervical spondylitis. In addition, the condition may have the following risk factors:
Injury to the neck bone.

Doing any work that puts pressure on the neck, such as lifting heavy weights.

Due to genetic disease.

Smoking excessively.

Obesity is also included in this list.

Having a lifestyle devoid of yoga and exercise.



WHO IS NOT ELIGIBLE FOR THE TREATMENT OF CERVICAL SPONDYLITIS?
Neck and shoulder pain can be caused by poor sitting posture, awkward sleeping positions (sleeping positions), or even a hard day. Stress also contributes to your body feeling muscle aches, which can last for too long. If so, you may not have cervical spondylitis.




You may visit a doctor to find out how you can avoid and treat the pain, however, you may not be eligible for cervical spondylitis treatment because you may not have the condition.



WHAT HAPPENS IF SPONDYLITIS IS NOT TREATED?
If the condition of cervical spondylitis is left untreated or treatment is delayed, some serious complications can occur, including the following:
Deformed spine.

Damage to multiple joints or ligaments.

Osteoporosis risk.

The chances of heart diseases increase.

The occurrence of problems related to eyesight.

Decreased lung capacity due to chronic inflammation.

Likely to have permanent disability.



WHAT SHOULD BE AVOIDED IN CERVICAL SPONDYLOSIS
cervical spondylitis is one of the most common health problems nowadays. Preventive measures include:
Avoid wrong positioning of neck and shoulders, ensure correct posture of the spine.

Do not put heavy weight on the neck and head.

Do not use high pillows for sleeping.

Tilt the head for a long time.



HOW DO YOU SLEEP WITH SPONDYLITIS?
Spondylitis is always accompanied by poor sleep. Some methods should be preferred to promote better sleep. Some of them include:
Use a hard mattress for sleeping.

Taking pain relievers such as NSAIDs.

Basic exercises including brisk walking, stretching.

Use of thin pillows.

Take a hot bath

Maintaining correct posture during sleep.

Snoring must be managed or controlled.



CAC TREATMENT FOR CERVICAL SPONDYLITIS
Nerve up tablet

– These tablets are pure ayurvedic formulation. Nerve up tablets help in balancing the vata doshas and kapha dosha. It acts as nervine stimulant. It shows effective results in improving the central nervous system. It contains natural ingredients like shudha kuchala, shudha shilajeet, abhrak bhasma, praval pishti, shankh bhasma etc. This tablet helps in Backache, knee pain, headache, bronchitis, depression.


Recommended Dosage

– Take 1 tablet twice daily.
Rasayan Vati

– Rasayan vati is herbo-mineral Ayurvedic formulation which contains various herbs such as Aswagandha, Shilajeet, Amla, Shatavar, Brahmi, Abhrak Bhasam, Mukta pisti, Praval pisti, Vang Bhasam, , Dalchini, Javitri, Gokhru, Kaunch Beej, Saunth, Mirch, Pipli, Manjith, Brahmi, Musali, Shatavar, etc. These ingredients show antioxidant, anti-inflammatory, antipyretic, analgesic, immune-modulator properties. These tablets provides good results in General debility, Psychological disorders, and improves immunity and helps in cervical pain.


Recommended Dosage

– Take 1 tablet twice daily.
Pain-O-Kill Oil

– This herbal oil provides good results in body pain, swelling, stiffness, & inflammation. Massage with this oil relieves pain, stiffness, & swelling. Pain-O-Kill oil is prepared from herbal ingredients like Jyotishmati, Kustha, Devdaru, Vatsnabh, Rasna, etc. These all ingredients show anti-inflammatory, antioxidant, & analgesic properties. The antioxidant nature removes all toxins out from the body. Anti-inflammatory & analgesic properties reduce inflammation & pain in the body.




Method of Application: Take few drops of oil in your hands after that gently massage over the affected area of your body pain.
Pain–O-Kill Syrup

– It is an herbal remedy that helps to get relief from the severe pain which is associated with cervical spondylitis. It includes ingredients like- Hadjod stem, Ashwagandha root, Shalaki gum, Suranjan sweet gum, Punarnava root, Methi seeds, Nirgundi leaves, Garlic bulb, etc. This syrup helps in reducing the stiffness & rejuvenates the body tissues. It helps to improve muscle tone. This syrup has a good result in reducing the inflammation.


Recommended Dosage

– Take 2 teaspoonfuls twice a day before meal with normal water.
Panchsakar Churna

– Panchsakar Churna is an Ayurvedic formulation that consists of five ingredients named as – Saindhav Lavana, Swarnapatri, Shatapushpa, Shunti, and Balaharitaki. It is naturally detoxifying, thus it removes the toxins from the body. This churna is mainly beneficial in cases of disc prolapsed, cervical pain, lower back pain, ligament sprain, neck stiffness, sprain in muscle, tendons. Panchsakar churna helps to relax the muscles around the neck and also reduces the inflammation.


Recommended Dosage

– Take 1 teaspoonful once a day with Luke warm water at bedtime.
Detox Standard Powder

– These herbal sachets are prepared from ingredients such as Shankh bhasma, Sutshekhar ras, Parwal pishti, Shukta pishti, Giloy, Kamdudha ras, Shwet parpati that gives calming effect on the stomach. These sachets have anti-inflammatory, antioxidant, and antacid like properties. It mainly affects in lowering the pitta dosha of the body and maintains proper digestion of the body.


Recommended Dosage

– Take one sachet twice daily with normal water.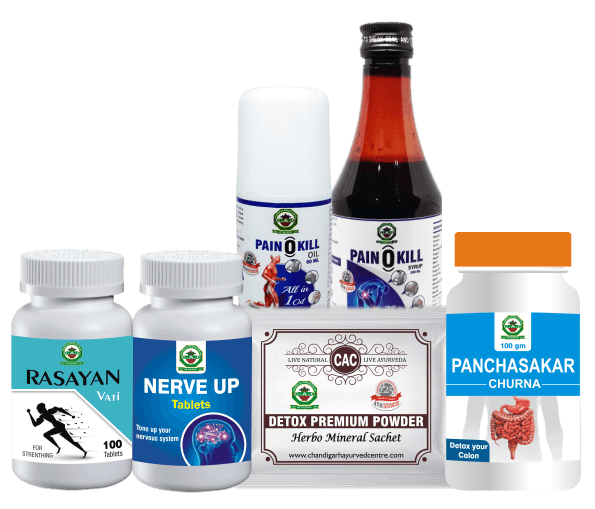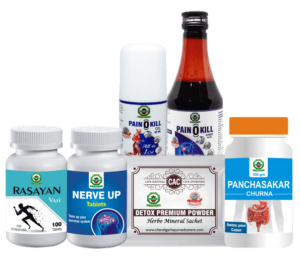 CERVICAL RELIEF KIT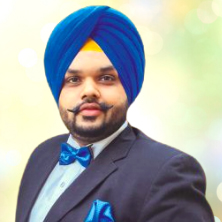 Dr. Vaidya Karanvir Singh is the younger Vaidya in Chandigarh Ayurved & Panchakarma Centre. He is the fourth generation in his family who is practicing as a general consultant in Ayurved & Panchakarma treatment at Chandigarh. In his practice, he had treated more than 1 Lakh Plus patients worldwide.
Article by Dr. Karanvir Singh (M.D in AYURVEDA, PANCHAKARMA FAGE) and reviewed by Vaidya Jagjit Singh (B.A.M.S)