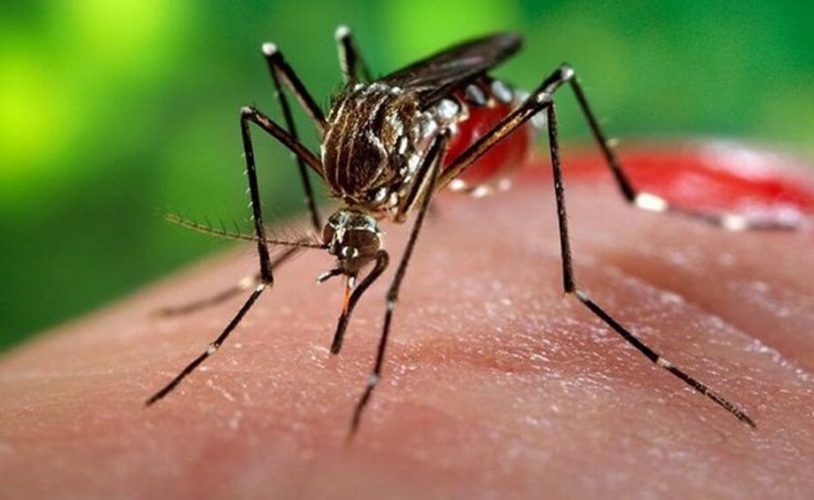 Chikungunya is a viral infection which spreads by the bite of an infected mosquito. It is caused by aedes aegypti mosquito. This mosquito is additionally responsible for dengue and zika virus.

It can spread through infected blood and rarely from mother to the newborn child.

The most typical symptoms of chikungunya are joint pain and fever. 

Severe outbreaks of chikungunya have occurred in africa, asia, caribbean, europe, indian and pacific oceans. Travellers are most typically affected.

The virus can spread from affected areas to the new ones.

Chikungunya symptoms usually subside within 1 week. However, in some cases, they last for months.

People suffering from chronic diseases like hypertension, diabetes, etc. are at more risk to chikungunya.
SYMPTOMS OF CHIKUNGUNYA
Symptoms begin after an incubation period of 3-7 days. The signs and symptoms associated with chikungunya are:
Fever

Joint pain

Headache

Muscle ache

Swelling in joints

Redness in eyes

Rashes 

Death is rare from chikungunya
Patients generally get better within a week. But joint pain can persist for a few months. Once someone gets infected, he/she gets protected from future infections.
DIAGNOSIS OF CHIKUNGUNYA
The doctor will take complete medical history of the patient. He will do his physical examination.

He will take the travel history of the patient.

He may order some blood tests also.
TREATMENT OF CHIKUNGUNYA
There has been found no vaccine of chikungunya either for its prevention or its treatment. Only symptomatic treatment is done:
One should drink plenty of fluids to prevent dehydration

Proper rest 

Medicines like acetaminophen or paracetamol for reducing fever and pain

Avoid aspirin or non-steroidal anti-inflammatory drugs to reduce risk of bleeding
PREVENTION OF CHIKUNGUNYA
Chikungunya spreads from the bite of an infected mosquito. Mosquitoes bite both during day and night.

So to prevent chikungunya one should protect himself/herself from mosquito bites.

Following are the steps which should be taken to prevent chikungunya:
Use mosquito repellants

Wear long sleeved shirts 

Wear trousers to cover legs

Use screens on windows and doors.

Use air-conditioners

Use mosquito nets

Maintain cleanliness in home and in surroundings
AYURVEDIC TREATMENT OF CHIKUNGUNYA
In ayurveda, chikungunya comes under sannipattik jwara. Following are the herbs which help in relieving symptoms of the disease:
It's active ingredient is curcumin. Curcumin is an anti-oxidant and anti-inflammatory agent.

It reduces pain and thus, good for treating chikungunya.
Gingerol present in ginger is anti-inflammatory in nature. It helps in combating pain and gives relief to chikungunya patients.
Coconut water detoxifies liver. In chikungunya, virus infects liver after entering blood.

It helps in rapid recovery from chikungunya.
Tulsi is rich in anti-oxidants and thus boosts immune system. It fights infections and thus helps in quick recovery.

Boil 2-3 basil leaves in water and drink the liquid or chew basil leaves once or twice in a day.
Sunflower seeds and Honey
Sunflower seeds are rich in zinc and vitamin E. They are very much required for proper functioning of immune system and helps fight body infections.

Honey is a very good anti-inflammatory agent. It helps in relieving bodyaches.
CHANDIGARH AYURVEDA CENTER'S MEDICATIONS FOR TREATING CHIKUNGUNYA
Here are some of the medications of Chandigarh Ayurveda Center which are used for the treatment of chikungunya:
1. GILOY CAPSULES
CAC Giloy Capsules are herbo mineral and purely ayurvedic formulation.

It is one of the best Rasayan

 

of ayurveda that help Rejuvinate your body in all aspects.

It is a very good anti oxidant, anti bacterial, anti fungal and anti microbial herb. 

Giloy capsules support normal kidney functions , have blood purifying properties, treat liver disorders, skin diseases, general weakness and boost your immune system to fight against infections.
USES OF GILOY CAPSULES
Boost immunity

Treat chronic fevers

Improves digestion

Reduce stress and anxiety

Treat Diabetes

Fight Respiratory problems
Recommended dosage: 1-2 capsules twice daily after meals
2. NERVE UP TABLETS
CAC Nerve up tablet is a herbo-mineral tablet and is purely ayurvedic formulation.  

It reduces kapha dosha, and acts as nervine stimulant.

It shows effective results in improving the central nervous system.

It contains natural ingredients like shudha kuchala, shudha shilajeet, abhrak bhasma, praval pishti, shankh bhasma etc. 
USES OF CAC NERVE UP TABLET
Acts as CNS stimulant: speed up physical and mental processes.

Joint pain

Inflammation

Stiffness

Arthritis

Swelling in joints

Bodyache

Body weakness

Insomnia
Recommended dosage: 1 tab twice a day
3. CURCUMIN CAPSULES
CAC Curcumin Capsules helps in pacifying all three doshas.

Curcumin Capsule is beneficial for variety of skin conditions like Acne, Eczema, Psoriasis,

and Dermatitis

. 

This Capsule contains standardized extract of the herb Curcumin (Curcuma longa). Curcumin is the active ingredient in Turmeric having powerful Anti-inflammatory,

Antibacterial, Antifungal, Anti-microbial and Antioxidant

 

properties.

These Capsules lowers the risk of Heart Attack, prevents Cancer by reducing the growth of cancerous cells, helps in treating Alzheimer's disease, Rheumatoid arthritis and also has Anti-depressant property

. 
USES OF CURCUMIN CAPSULES
Anti-inflammatory

Antioxidant

Osteoarthritis

Rheumatoid arthritis

Antibacterial

Antimicrobial

Anti-cancerous

Dermatitis

Diabetes

Immune-modulator

Analgesic
Recommended dosage: 2 capsules twice daily
4. IMMUNE UP SATCHET
CAC Immuno up sachet is pure herbal formulation.

This pacifies tridosha (Vata, pitta and Kapha

),

strengthen your immunity, keeps your

digestive system fit and also detox your body.

 

it also works in cold, fever and flu conditions.

It consists of effective levels of antioxidants, Vitamin C and E which circulate in the body to protect it against the damage caused by free radicals
BENEFITS
Helps to promote healthy immune resistance

Long term cell protection

Antioxidant in nature

Sneezing

Cold

Shortness of breath

Wheezing

Rashes

Sore throat

Lower blood sugar level

Provide relief from Headache
Recommended dosage: 1 sachet two times a day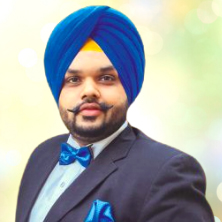 Dr. Vaidya Karanvir Singh is the younger Vaidya in Chandigarh Ayurved & Panchakarma Centre. He is the fourth generation in his family who is practicing as a general consultant in Ayurved & Panchakarma treatment at Chandigarh. In his practice, he had treated more than 1 Lakh Plus patients worldwide.
Article by Dr. Karanvir Singh (M.D in AYURVEDA, PANCHAKARMA FAGE) and reviewed by Vaidya Jagjit Singh (B.A.M.S)