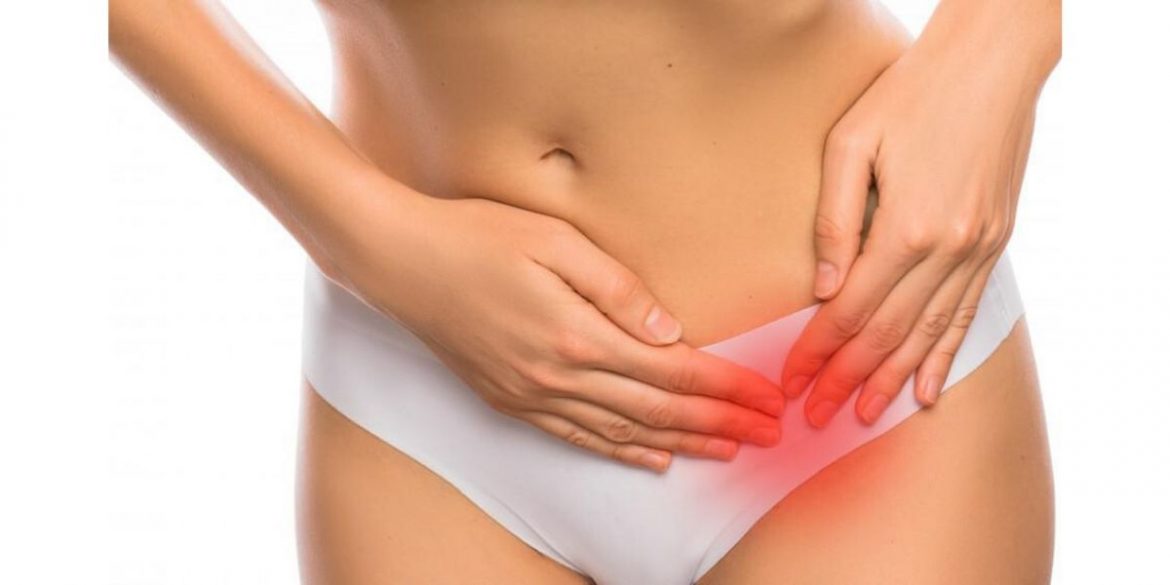 IS IT POSSIBLE TO GET RID OF OVARIAN CYST BY AYURVEDA
Yes, it possible to get rid of ovarian cyst through Ayurveda because the method of treatment is completely on balancing the doshas.
Ayurveda believes our body is ruled and governed by Tri Doshas- Vata, Pitta, and Kapha.
To have healthy body and life the dosha need to be balanced, the misbalance, vitiation of doshas leads to different health ailments.
Today we are talking about Ovarian Cyst and how can it be treated by Ayurveda.
What is Ovarian Cyst as per Ayurveda?
As per Ayurveda all the diseases are due to imbalanced doshas and ovarian cysts Ayurveda says it comes under Kaphaj granthi-granthi aartav dosha.
Aartav as per Ayurveda is "ovaries" & granthi is "cyst or the extra mass". According Ayurveda literature the formation of cyst and fibroid is due to imbalance of kapha dosha, along with disturbed pitta and vata dosha.
As per Ayurveda ovarian cysts is the obstruction or increase of doshas in artava vaha srotas. The Ayurvedic treatment balances and pacifies the vitiated doshas which are cause of cyst and also clears the blockage.
What is the cause of Ovarian Cyst?
Ovarian Cyst is the result of menstrual cycle that women get every month. Follicles are produced in the ovaries, one of its which matures into an egg.
This is a normal and healthy process but in certain cases the follicles do not the fluid gets filled in it and it turns to cyst. Other than this dermoid reaction can also be the cause of Ovarian Cyst.
What are the Symptoms of Ovarian Cyst?
Pain due to rupture of the cyst, bleeding due to the cyst
Abdominal pain
Low backache
Bloating
Indigestion
Difficulty in emptying the bladder
Urgency to defecate
Frequent urination
Unbearable pain in the pelvic area
Difficult bowel movements
Painful intercourse
Expansion of the abdomen
What are the Risk Factors of Ovarian Cyst?
Hormonal imbalance due to intake of fertility.
Pelvic infection can be a reason for cyst formation.
At the time of pregnancy, the cyst may develop on your ovaries.
What is the Panchakarma Procedure for Ovarian Cyst?
There are many ways to treat and get rid of Ovarian Cyst which will help to overcome the symptoms of it. Panchakarma is the best, very beneficial, and helpful method to detoxify the body internally which flushes out the toxins from our body.
Chandigarh Ayurveda Centre is one of the best Panchakarma Centre which offers Panchakarma with Ayurvedic treatment which is successful in treating the ovarian cyst.
The procedure includes a different method which reduces the size of the cyst and later on it is removed.
The procedures of Panchakarma:
Kshara Basti
This basti (Herbal Enema) is given in the condition of kaphaja, medoja, and amaja.
The ingredients used in preparation of basti are Kshara, gomutra, and teeksha dravyas. The producer is done through enema (Basti).
Udavartan
It is an Ayurvedic herbal massage that which works by removing Kapha dosha from the body.
The massage is done with powder which is composed of minerals, medicinal species, and herbs.
Patra potli pind sweda
In this procedure of Panchakarma a potali (bag) is made having medicated herbs like Nirgundi, Eranda, and etc.
The made potli is dipped in herbal medicated oil and the body is massaged with it.
The herbal potli dipped in herbal oil is helpful in balancing and pacifying the tri doshas (vata, pitta, kapha). Patra potli pind sweda helps in pain, inflammation, and swelling.
Anuvasan Basti
This is formulation of ghee and oil. The quantity of the mixture used in this procedure depends on the age of the patient. It is helpful in removing toxins from the body.
Yoga can also help in the treatment of Ovarian Cyst because it is the best and beneficial way to balance the hormones.
Ovarian cyst is cause of hormonal imbalance. There are different asana in yoga which helps to treating it.
Butterfly Asana
Sit in a posture where the soles of your legs touch each other, hold your feet with both of your hands and make your spine erect.
Pull your legs inwards, towards your pubic area as close as possible.
Take a deep inhalation and raise your legs parallel to the ground (with your feet still touching the ground).Exhale and bring your legs back to normal position.
Advised to practice this for 5 minutes
Dhanurasana or the Bow Pose
Need to lie down on the floor / mat or ground and relax in the posture when the chest and abdomen are in contact of the ground.
Raise your legs up till it is away from the mat. Try to touch your ankles with your hands and pull them upwards as much as you can do comfortably.
Advised to practice this for 3–4 times.
Navukasana or the Boat pose
Lie down in a relaxing position on the Yoga mat in a position when the chest and the abdomen face the ceiling.
Try to raise your body and touch your knees with both the hands. Only your buttocks should be on the mat. Stay in the position till you are comfortable
Advised to practice for 3–4 times.
Chakki Chalanasana or the Moving Grinding Wheel
Sit in a relaxed posture on the mat. Apart your legs and try to join your hands together in forwarded direction.
Try to rotate your hands in the clockwise direction 3–4 times (motion should be similar to that of churning a mill) change the direction to anticlockwise and
Advised to practice it for 3–4 times.
Cobra pose or Bhujangasana
Lie down in the posture when your chest and abdomen faces the floor. In the asana you need to raise the upper part of the body and stretch it back as much as possible.
Hands to be placed on the floor with its support try to lift your body upwards. Inhale while raising your body upwards. Be in the position till you are comfortable.
Advised to practice it for 3–4 times.
Other than this there are eight home treatments which are helpful in managing and treating Ovarian Cyst-
Massage
Exercise and stretch which can be yoga
Heat- pad or bottle
Relaxation techniques- meditation and yoga
Weight loss
Diet
Chandigarh Ayurveda offers best combination of effective herbal remedies such as "Ovarian Cyst Heal Care Kit" for natural and herbal treatment of ovarian cysts.
The herbs prescribed are 100% herbal and free from chemicals.
Kachnaar Guggul
This is a classical herbal tablets it is in use since years for the treatment of granthi dosha.
Preparation of this herbal tablet is done by Pippali, Bibhitaki, Haritaki, Shunthi, etc.
The used herbs have the properties to shrink the size of the cyst and remove it from the body. Pain, swelling, discomfort, bloating, revitalize the cells, and rejuvenate a person.
Dose is 2 tablets twice daily with normal water.
Stri Vyadhihari Tablets
Shatapushpa, Karpasamoola, Latakaranja beej, etc are the herbs used in formation of these herbal tablets. Stri Vyadhihari tablets have the properties to pacify the vata and pitta dosha that are responsible for the problems faced by women.
These tablets work in treating the ailments suffered by women issues like dysfunctional uterine bleeding, infertility, ovarian cysts, miscarriage, menopause, recurrent absorption etc.
The tablets are antispasmodic, analgesic, anti-inflammatory properties and also maintain the hormonal imbalance by nature.
Dose is 1 tablet twice daily with normal water.
Stri-Poshak Syrup
It is considered as a general uterine tonic. This is combination of Shatavari, Ashwagandha, Ashok chall, Lodhra chall, Haritaki, etc in form of Ayurvedic syrup which has the properties to maintain and manage all signs and symptoms seen in ovarian cyst patients.
This syrup provides complete nourishment to the women; it makes the reproductive system strong and treats all types of ovarian problems.
The syrup also helps in relieving the abdominal pain, sweating, tiredness, nausea etc.
Dose is 2 teaspoonfuls twice daily.
Rajahpravartani Vati
This herbal tablet encourages the ovulation and removes the ovarian cysts. It is a classical formulation prepared using Kaseesa, Tankana, Kanya, and Ramatha.
This herbal tablet helps in balancing the Kapha and Pitta dosha also beneficial in reducing the depression, heaviness and pain, nausea, vomiting, painful bowel movements, etc.
Dose is 2 tablets twice daily with normal water
For Ovarian CYST Treatment – OVARIAN CYST HEAL KIT
All of the methods of treating Ovarian cyst are beneficial with positive result follow it as the guidance of your doctor.  Also follow the do's and don'ts for speedy recovery.
Do's
Increase the intake of high fiber carbohydrates.
Emphasize lean protein foods.
Include mono unsaturated and omega 3 fatty acid foods.
Include different fruits and vegetables.
Drink minimum 2 liter water.
Do regular exercise.
Don'ts
Do not skip meals.
Don't take heavy meals at a time.
Avoid processed juices and soft drinks.
Avoid deep fried foods.
Food Items You Can Easily Consume
Cereal: Brown rice, whole wheat, oats, jowar, bajra, ragi
Pluses: red gram, green gram, black gram, bengal gram
Vegetables: all gourds-bitter gourd, snake gourd, ridge gourd, bottle gourd, ivy gourd, ladies finger, tinda, green leafy vegetables
Fruits: citrus fruits-orange, mousambi, grape fruit, lemon; berries-strawberry, blueberry, black berry; cranberry, cherries, papaya, pineapple, guava.
Milk and milk products: low fat milk, low fat curd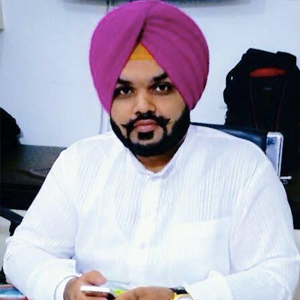 Vaidya Karanvir Singh is the younger Vaidya in Chandigarh Ayurved & Panchakarma Centre. He is the fourth generation in his family who is practicing as a general consultant in Ayurved & Panchakarma treatment at Chandigarh. In his practice, he had treated more than 1000 plus patients worldwide.
Article by Dr. Karanvir Singh (M.D in AYURVEDA, PANCHAKARMA FAGE) and reviewed by Vaidya Jagjit Singh (B.A.M.S)