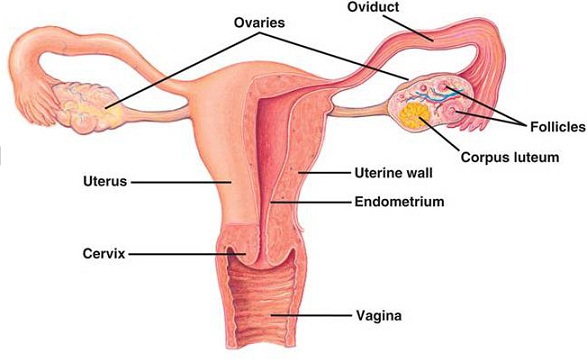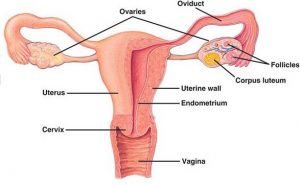 Most of the women develop growths, known as 'cysts', in or on their ovaries. These cysts are fluid- (water) filled sacs (rather like a blister). Commonly it is harmless until the cyst is small in size but due to wrong eating habits and sedentary lifestyle if the size of the cyst continuous increases it can lead to various symptoms like pelvic pain, heavy bleeding, unusual vaginal bleeding, breast tenderness, weight gain, lower back pain, etc.
Various home remedies can help in relieving the discomfort caused by the ovarian cyst. Home remedies are easy to use and safe. We mentioned some of the best home remedies that will help in subsiding all the symptoms and remove the cyst naturally. Few of the home remedies are given below
1. Beetroot
Beetroot is rich in betacyanin, a compound that boosts the liver's ability to rid of toxins out from your body. Besides, the alkaline properties of this vegetable, it balances the acidity in your body thereby, reducing the severity of the symptoms of ovarian cysts.
 How to use – Mix one cup of fresh beetroot juice with one tablespoon of aloe vera juice. Drink this once daily on an empty stomach.
2. Flaxseed
Flaxseeds are one of the best home remedies that balance the proportion of estrogen and progesterone in your body thereby it reduces the size of cysts. Besides, it flaxseeds are rich in fiber and thus, help the body to eliminate harmful toxins and waste products released by the liver.
How to use – Drink one glass of warm water mixed with one tablespoon of ground flaxseed on an empty stomach daily.
3. Apple Cider Vinegar
Apple cider vinegar can help in contracting and dispersing the ovarian cysts caused by potassium deficiency. It is very beneficial in relieving pain, discomfort, dizziness, weakness, etc.
How to use – Mix one tablespoon of apple cider vinegar in a glass of warm water & drink it on an empty stomach. This drink also helps to reduce excessive menstrual bleeding, bloating and abdominal cramps during periods. Drink two glasses daily for better results.
4. Ginger
Ginger is a very effective remedy in controlling the symptoms of ovarian cyst. It is an anti-inflammatory herb that relieves pain, increases heat in the body and induces a healthy flow during menstruation.
How to use – Blend a few pieces of ginger, two stalks of celery, half a glass of apple juice, and few slices of a pineapple in a juicer. Drink this once daily until the cysts are gone.
5. Almonds
Almonds is loaded with magnesium which helps in regularizing your menstruation cycle and also reduces abdominal cramps. It is very beneficial to enhance your immune system naturally and provide you strength and stamina.
How to use
a) Eat 5-7 soaked almonds daily.
For effective results, you can mix a few drops of jasmine oil to a teaspoon of almond oil and then massage with it.
Also, you can consider adding a teaspoon of sweet almond oil to a glass of warm milk and take it daily for a quick recovery.
6. Red Raspberry
Leaves of red raspberry are a very effective remedy and beneficial for women suffering from the heavy menstrual flow. Tannins in this help to strengthen the uterine muscles & also reduces abdominal pain.
How to use – Add 1 tablespoon of dried red raspberry leaves to a cup of hot water, cover for 10 min and then strain, have this tea three times a day during your periods.
7. Mustard Seeds
Mustard seeds are one of the best and effective home remedy for controlling the symptoms of ovarian cyst. It also cures the heavy bleeding during menstruation and provides strength to the uterine muscles.
How to use – Take 40 grams of dried mustard seeds and grind to a fine powder. Use 2-3 grams of each of the powder with lukewarm milk twice daily before or during the menstrual cycle to arrest excessive bleeding.
8. Castor Oil
Castor oil is a certain type of vegetable oil derived from castor seeds. This oil is used for several health and medicinal purposes.
How to use – If you are having abdominal pain due to the presence of ovarian cysts, what you need to do to relieve the pain is to apply the castor oil over your abdomen. Then, place a clean flannel or towel over that abdominal area and place a heating pad on top of it for 15-20 minutes. Wash it with normal water.
The above-mentioned home remedies are proven to be the best and very effective to treat the condition of ovarian cyst naturally. As these are safe and easy to use, it can be used at any age to get rid of the ovarian cysts.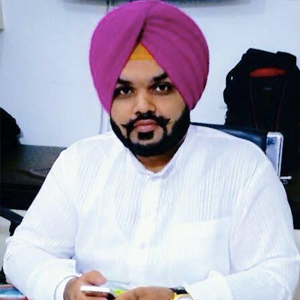 Vaidya Karanvir Singh is the younger Vaidya in Chandigarh Ayurved & Panchakarma Centre. He is the fourth generation in his family who is practicing as a general consultant in Ayurved & Panchakarma treatment at Chandigarh. In his practice, he had treated more than 1000 plus patients worldwide.
Article by Dr. Karanvir Singh (M.D in AYURVEDA, PANCHAKARMA FAGE) and reviewed by Vaidya Jagjit Singh (B.A.M.S)