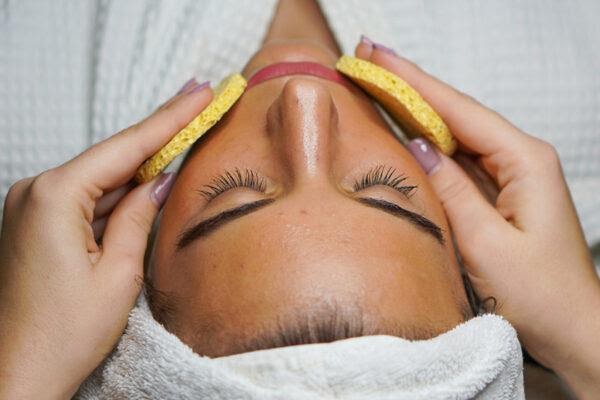 HERBS FOR NATURALLY GLOWING SKIN
Our skin is largest organ of body. Skin often acts as a window into the health of our whole body. 
If you ask a woman about what she her desires in life, having a picture-perfect glowing skin is one thing that she'll definitely place on the list. Only a healthy skin has that wonderful natural glow even without any make-up on.
But pollution, harmful sun rays, excessive smoking, lack of sleep, stress, ageing, drinking alcohol and following an unhealthy diet rips that natural glow from the skin, leaving it dull and shabby.
Herbs are powerful medicine that can help us in protecting our skin's natural glow. Ayurvedic tools like facial oils, packs, scrubs and ubtans gently nourish your skin, cleanse the pores and help the skin breathe better. 
TURMERIC –
SCIENTIFIC NAME -Curcuma longa
SANSKRIT NAME – 
Haridra- The yellow one 

Gauri- The One Whose Face is Light and Shining

Kanchani- Golden Goddess
WHAT IT DOES-
Curcuma longa is one of the most effective Ayurvedic herbs for glowing skin.

 These names and the ancient traditions of women applying turmeric on face are evidence of its capability to reveal a radiadiant skin.

It contains a element known as curcumin which has antioxidants and anti-inflammatory properties. So, it removes the harmful free radicals that damage the facial skin.

Turmeric also keeps the skin supple and glowing by enhancing collagen production.

Gram flour makes the skin clean and bright by gently cleansing it
HOW TO USE IT-
Mix 4 tablespoons of gram flour with 1 teaspoon turmeric powder and add enough water or milk  water to form a semi solid paste.
Apply the paste to your face and neck and leave it on for about 15 to 20 minutes then, rinse it off with normal water. Repeat this process once or twice a week.
MINT-
SCIENTIFIC NAME-Mentha piperita 
SANSKRIT NAME-
WHAT IT DOES-
Mint (poudina) is a great natural herbs  for acne, it is a pimple-fighter thanks to its 

salicylic acid 

which helps with excessive oil. 

Being packed with anti oxidant and anti-pruritic properties,mint juice can

be used to hydrating your skin, making it soft, smooth and glowing

 

Mint leaves can be used to lock moisture in the skin by tightening the pores,

soothe and calm itchy, infected skin.

Just take a banana and add a few mint leaves in it, grind well to make a paste and apply onto your face. Wash after 20 minutes and there you get a naturally glowing skin! 

Repeat this process twice a week to get the maximum benefits! 

Crush pippermint leaves and 2-3 slice of cucumber and apply it under your eyes and leave it for 15 minutes. It will surely remove the dark circles within a very short period of time.
ALOE VERA-
SCIENTIFIC NAME- Aloe barbadensis miller
SANSKRIT NAME-  Ghrit Kumari
HINDI NAME – Gwar patha 
WHAT IT DOES-
As per ayurveda, aloe vera has the blood-purifying, toxin-releasing and anti wrinkle properties.

Actually it has number of medicinal values which helps  to treat various skin problems.

Being packed with vitamins, minerals and countless other nutrients good for your skin stuff.

Aloe vera can be used as beauty product because it helps to keep your skin hydrated and  clean.

Ghrit kumari has an anti-aging formula and it gives your skin a youthful glow.

Aloe vera removes scars from our body by applying the gel of it.and also helps in improving the dry skin. 
HOW TO USE IT– 
Add tea tree oil to fresh Aloe Vera gel and make a smooth paste. 

Apply this paste directly all over the face 

as a 

moisturizer

, skin-soother, 

scalp mask

Leave it for overnight and

Rinse it off in the morning with lukewarm water. 

You can repeat this process twice or thrice a week.
LAVENDER-
SCIENTIFIC NAME- Lavandula angustifolia
SANSKRIT NAME– Alakshendra
WHAT IT DOES-
Lavender is great for the skin problems because it has so calming, gentle, and nourishing," 

Using lavender oil can reduce the appearance of blemishes and give your skin a youthful glow.

Lavender oil can be also help soothe an cleanse minor skin irritations and sun burns. 

It will help improve blood circulation and calm your skin.

It is an antiseptic, anti-inflammatory powerhouse that will soothe irritated, inflamed and dry skin.

Lavender oil is packed with 

antioxidants

, which helps to reduce the free radicals and wrinkles.

It can be used for skin lighting and also reduces inflammation, redness. 
HOW TO USE IT-
Use the flowers fresh or

dried to infuse creams, 

toners

 and facial steams. It can reduce discoloration, including dark spots.

If you have 

hyperpigmentation

 on your skin, lavender oil may be able to help with that as well

For wrinkles and dry skin use a few drops of the lavender oil along with

coconut oil.

The mixture can be used as a moisturizer once or twice a day.

For wrinkles and dry skin, you can apply the oil directly with your hands.
SKIN GLOW KIT-
CAC Skin Glow Kit a natural and herbal formula. The Kit includes many natural herbal medicines which can clean and detoxify your body in a natural way.
ALL PRODUCTS DESCRIPTION IN DETAIL-
ALOE VERA GEL-

Gently applies over the skin twice daily.

SKIN GLOW KADHA-

Take 20 mL twice a day with normal water.

DETOX PREMIUM POWDER-

Take 1 Sachet twice a day with normal water.

ORANGE FACE CREAM-

Gently apply on your face twice daily.

PANCHATIKTA GHRIT GUGGULU-

Take 1 tablet twice daily with normal water.

PANCHASAKAR CHURNA-

Take 1 teaspoonful with lukewarm water at bedtime

TWAK CHURNA-

Take 1 teaspoonful twice a day with normal water
SKIN GLOW KIT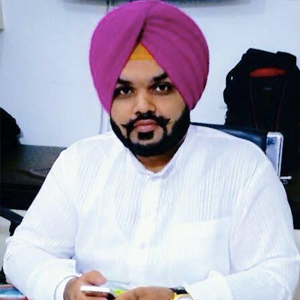 Vaidya Karanvir Singh is the younger Vaidya in Chandigarh Ayurved & Panchakarma Centre. He is the fourth generation in his family who is practicing as a general consultant in Ayurved & Panchakarma treatment at Chandigarh. In his practice, he had treated more than 1000 plus patients worldwide.
Article by Dr. Karanvir Singh (M.D in AYURVEDA, PANCHAKARMA FAGE) and reviewed by Vaidya Jagjit Singh (B.A.M.S)