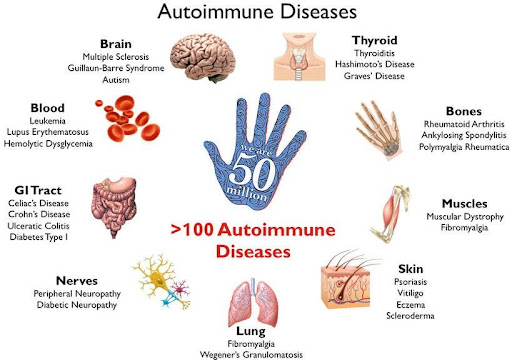 How Ayurveda can help to treat autoimmune diseases?
What are autoimmune diseases?
Autoimmune diseases occur when the body's own cells fail to recognize each other and mistakenly start reacts against the tissues of its own body. In this the immune system of the body works against the body's own cells. In other words we can say, the body becomes its own enemy. 

The immune system of your body keeps fighting against the disease causing germs and bacteria, but in rare cases, the due to the malfunctioning of the  immune system and it fights against  own body causing different disorders. These disorders may be caused due to various changes in genetic issues or due to mutations.  If this condition left untreated, this leads to inflammation in the body tissues and also can cause variety of diseases.

The progression of autoimmune disorders may vary from person to person. Non-specific symptoms at the onset of the autoimmune disorder process make it difficult to diagnosis the condition. When the inflammation completely spread all over the body and the disease is well-established, allopathic medicine starts treating the symptoms (inflammation) of the disorder. However, providing only symptomatic relief can suppress the cause and complicate the underlying condition.
Ayurvedic concept of Auto immune diseases
To treat the root cause of any disease, Ayurveda looks the cause of occurring disease first and then after treatment is decided. Same in autoimmune disorders, Ayurveda looks for the causative factors that lead to the inflammation and then works accordingly.

According to Ayurveda ,inflammation is caused by due to lack of cellular recognition, the breakdown in this communication occurs due to cells being covered with "Ama" (a Sanskrit word used for free radicles in the body or toxic waste product); Weak or low "Agni" (digestive fire) leads to ama formation and that further leads to low "Ojas" (immunity). 

Thus in ayurveda the root causes of auto-immune disorders are considered as low Agni and weak Ojas and hence the Ayurvedic principal for the treatment of autoimmune disorders focuses on restoring Agni and Ojas. By strengthening Agni and Ojas, one can naturally prevent their malfunctioning and correct the metabolism that balances the system.

According to ayurveda, unhealthy lifestyle and dietary habits leads to autoimmune disorders. Ayurveda works at the root cause of the disease that starts treating the malfunctioning immune system.
How Ayurveda helps to treat autoimmune disorders:
Removal of toxins:
In Ayurvedic treatment removing the toxins from the body is the first step to treat the condition. Toxins or ama that accumulates in the body may disturbs the functioning of the immune system and leads to autoimmune diseases. Ayurvedic herbs like, shunthi, pippali, maricha,

triphla, hingu and saindhav lavan are used to detoxify the body.
Metabolism correction: 
Ayurveda not only detoxify the body, but it will also correct the metabolism of the body which gets disturbed due to an autoimmune disorder. Vasa, patola , guduchi , Neem, guggulu, guduchi and ghrita are used to correct the metabolism.
Increase in ojus production
: 
Ojus is received or produced from the food that we eat. Ojus is the component that nourishes the immune system. A distubed immune system cause impairment of metabolism and decrease the production of ojus. 

In ayurveda many herbs are given to strengthen the ojus production and hence the immunity. There immune booster herbs include – Guduchi, haridra, yashtimadhu, pippali, amalaki,  manjishtha, nirgundi etc.
Immune system correction: 
It is important to correct the functioning of immune system. If the immune system is not corrected, then all the above treatments are useless. Ghrita, dadima, haritaki, bahera, amalaki, ela are helpful to calm the immune system and its rejuvenation. 

Autoimmune disorders may not be easily treated, but that doesn't mean that you cannot cure it or live a normal life.  You just need to have some faith and confidence in ayurvedic treatment.
AYURVEDIC TREATMENT OF AUTOIMMUNE DISORDERS AT CAC
At Chandigarh Ayurvedic centre, many patients get cure that are suffering from many kind of autoimmune disorders like  SLE , Multiple sclerosis ,Muscle Fatigue Syndrome, Raynaud's Syndrome, Multiple Sclerosis, IBS, Sarcoidosis etc. These diseases are treated through Panchakarma therapies as well as medicinal treatment. Lifestyle and dietary modifications are also advised to patients that based on Ayurvedic Guidelines.

Our main goal at Chandigarh Ayurved Centre is to provide the effective treatment for the ailments by arresting the progress of the disease along with symptomatic relief.

So if you are dealing with any kind of autoimmune disease then you should start treatment with Ayurveda that will deal with the root cause of disease. Chandigarh Ayurved Centre provides Combination of medications for the natural and safe treatment of Autoimmune diseases that may include
Detox premium powder

Curcumin capsule 

Trikatu syrup

Giloy capsule

Nerve up tablet

Rasayan vati
Description of medicines
Detox premium powder is a composition of herbal ingredients that detox your body by removing the toxins naturally. It contains ingredients like jahar mohra, akik pishti, gandhak rasayan, shankh bhasma, moti pishti, kamdudha ras, etc. It is the best medicine in reducing the redness, tenderness, stiffness, swelling .
Curcumin capsules are prepared from the standardized extract of herb Turmeric. These capsules show antioxidant, anti-inflammatory, analgesic properties. All these properties will fight against the unwanted reaction of body cells. It will build up a strong immunity in an individual dealing with the disease.
This syrup has best results in anti-inflammatory, pain-relieving, and expectorant. It can modulate your body's immune response while cutting the characteristic inflammation associated autoimmune disorders.
Giloy herb due to its medicinal properties is widely used to treat ailments in Ayurveda. The capsules are made up of extracts of the Giloy (Tinospora cordifolia). Giloy is a universal herb that helps to boost immunity. It improves digestion, reduces stress, anxiety, respiratory system, hence it maintains overall immunity of the body.
Rasayan vati contains various herbs such as Aswagandha, Shilajeet, Amla, Kesar, Musali, Shatavar, Brahmi Abhrak Bhasam, Swarn Makshik Bhasam, Yashad Bhasam, Saunth, Mirch, Pipli, Amla, Kesar, Manjith, etc. These ingredients show antioxidant, aphrodisiac, anti-inflammatory, antipyretic, analgesic, immuno-modulator properties.
Nerve up tablets help in balancing the vata doshas and kapha dosha, and acts as nervine stimulant. It shows effective results in improving the central nervous system. 
For more details you can visit our website
www.chandigarhayurvedcentre.com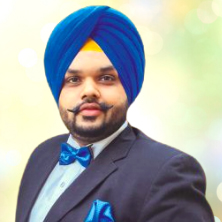 Dr. Vaidya Karanvir Singh is the younger Vaidya in Chandigarh Ayurved & Panchakarma Centre. He is the fourth generation in his family who is practicing as a general consultant in Ayurved & Panchakarma treatment at Chandigarh. In his practice, he had treated more than 1 Lakh Plus patients worldwide.
Article by Dr. Karanvir Singh (M.D in AYURVEDA, PANCHAKARMA FAGE) and reviewed by Vaidya Jagjit Singh (B.A.M.S)