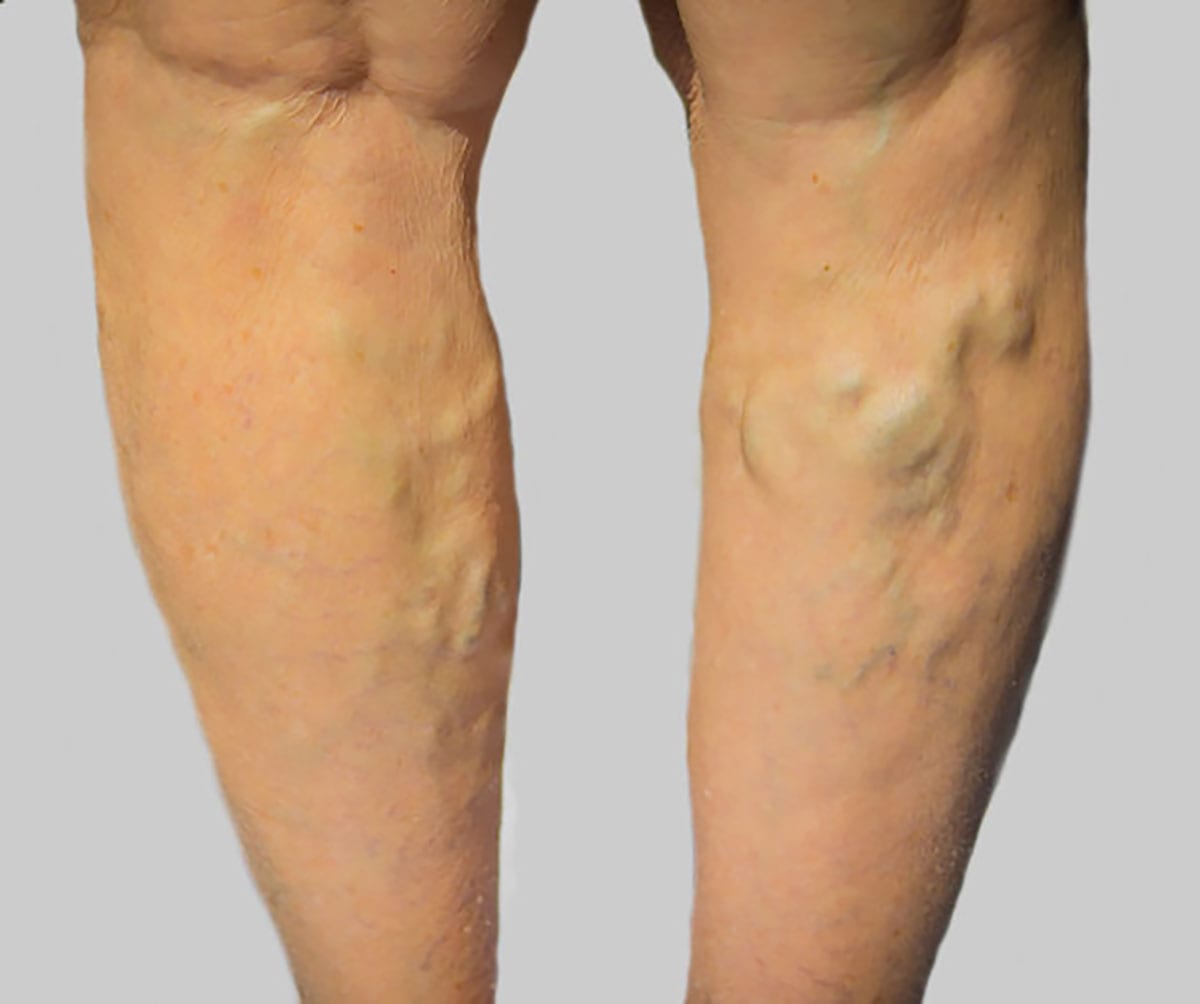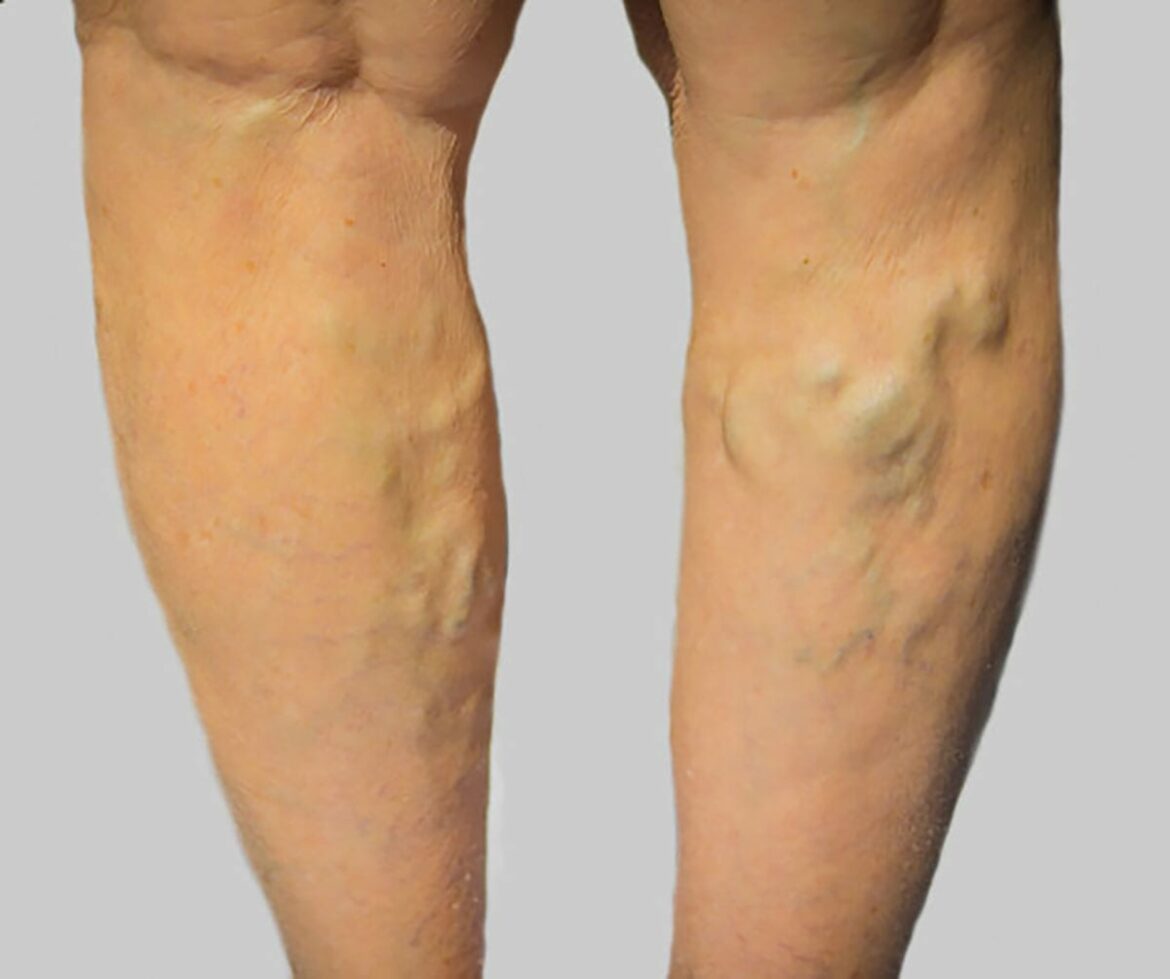 HOW CAN VARICOSE VEINS AFFECT YOUR LIFE
DESCRIPTION
The word "varicose" meaning "twisted". Varicose veins are enlarged or twisted veins usually bluish purple in color. They most commonly occur in legs, feet, and lower regions of body, and also occur in various other parts of body including arms, upper body, and mid-section. Veins have small one-way valves that ensure blood flows towards the heart. In some people, these valves become weakened and blood collects in the veins, causing them enlarge abnormally.
CAUSES
Varicose veins occur as a result of veins experiencing too much pressure mostly occur to veins that are either damaged or weak. 

Risk for varicose veins depends to various different factors, including age, sex, and the genetics 

Risk of developing varicose veins also increase if people are obese, pregnant, or responsible for sitting or standing for long periods of time throughout the day.

Varicose veins also increases with age, because veins weaken as people grow older. They occur as a result of veins being placed under too much pressure for too long.
SYMPTOMS
Dark purple or blue veins

Skin discoloration

Itching around your veins

Twisted or bulging veins at the surface of skin

Worsened pain after people standing for too long

Heaviness feels in legs

Swelling around discolored veins

Random burning sensation or muscle cramping
NATURAL REMEDIES FOR VARICOSE VEINS
Ayurveda Massage 
According to Ayurveda varicose veins signal the vata dosha is impaired. 

The vata dosha controlling movement in a person's mind and body also play key role in blood flow, which explains why vata dosha disruption results in varicose veins. 

In Ayurveda Abhyanga focuses on stimulating pressure points to improve the body's internal balance. 

The Abhyanga included herbal oils and gentle pressure in areas where there is pain. 

The massage stimulates blood flow to ease varicose vein symptoms and Swedana therapy applies steam make blood flow smoothly in upwards direction. 

Veshtana wrap tightly around the infected legs provide muscles strength as well as relieves the pain, heaviness, and numbness in affected region.



Vasti Herbal Enema
Enema therapy expel toxins and improves blood flow. 

Vasti done using medicated liquids or oils. 

Vasti pushes toxins through the anus, urethra, or vaginal canal. 

Vasti remain long period in people body that nourishes the body with medicated liquids that travel to the intestine and colon. 

When these liquids released from the body they remove harmful toxins. It is one of the most effective methods of detoxifying the body. 

In case of varicose veins, the vasti treatment reduces pain, swelling also improves skin health and hydration to prevent varicose veins formation.



Yoga 
Yoga naturally manages varicose vein symptoms. 

Stretches relieve swelling and soreness in the legs. 

Yoga poses improve blood circulation.

Yoga helps people maintain healthy weights. 

It relieves stress and increases brainpower.



Herbal Remedies 
Guggulu

is one of the purifying herbs in Ayurvedic medicine. Guggulu detoxify unhealthy tissue and give relieve in pain and inflammation caused by varicose veins.



Ashwagandha

has been used too long to treat condition. The ashwagandha extract fights inflammation, reduces cortisol levels in body, and increases muscle mass. 

Brahmi

grows in wet environments. It is used in Ayurvedic medicine to boost brain and memory functions.

Brahmi reduces varicose vein inflammation and carries nutrients that decrease the veins' discoloration.
Manjishta

treats skin disorders. It purifies the blood and dissolves bind in the bloodstream. It reduces inflammation to heal damaged skin. Manjishta treats varicose vein, acne, eczema, and hyper-pigmentation
CAC HERBAL TREATMENT FOR VARICOSE VEIN
Detox Premium Powder –

This is the herbal formulation that consists of sudhyog tablet, shwet parpati, yavakshaar, akik pishti, jahar mohra, giloy satav, shukta pishti, etc. Intake of this wonderful remedy will balance the aggravated doshas and cleanse your body by removing the toxins from the body, as it also unblocks the passage and allows the blood to freely pass from the passage.
Recommended Dosage – Take 1 sachet twice daily with normal water.
Kanchnaar Guggulu –

Kanchnaar guggulu is the best ayurvedic medicine widely used in wound healing, reduces the pressure of blood, swelling, etc. The tablet is very beneficial in calming the imbalance of Vata dosha thus relieving the pain, reduces the level of blood urea naturally.
Recommended Dosage – Take 2 tablets twice daily with normal water.
Trikatu Syrup –

This herbal syrup contains equal proportions of three spices with a pungent taste – Black pepper (Piper nigrum), Pippali (Piper longum), and Ginger (Zingiber officinale). It is the best syrup to normalize the Tridosha and helps in the elimination of toxins, increases the appetite, and improves digestion. This syrup has a carminative and expectorant effect that helps to ease the symptoms of varicose vein.
Recommended Dosage – Take 2 teaspoonfuls thrice daily.
Trikatu Tablet –

Trikatu tablets are composed of three natural herbs – Ginger (Zingiber officinale), Black pepper (Piper nigrum), Pippali (Piper longum) that improves the blood circulation by correcting the obstructed passage. It is beneficial in the detoxification of the blood. These tablets also provide strength to muscles and resolve the obstruction in the veins and arteries channels.
Recommended Dosage – Take 1 tablet twice daily with normal water.
Varicose Vein Tablet –

CAC Varicose vein is an herbal supplement which maintain healthy blood circulation. It helps to maintain healthy veins and other blood vessels as well. Enlarged, swollen, and twisting veins, often appearing blue or dark purple are known as varicose veins. They occur when blood flow in the wrong direction due to faulty valves. These are large, swollen veins that often appear on the legs and feet. The veins usually do not need any treatment but if there is considerable discomfort or swelling, aching, and painful legs result, treatment is available. Ayurvedic and panchakarma treatment do wonders in varicose veins.
Recommended Dosage – Take 1 tablet twice daily.
Panchsakar Churna –

This churna is very effective for varicose vein patients as it shows antioxidant, anti-inflammatory, laxative, and analgesic properties. It is a classical herbal churna prepared from ingredients like Shatapushpa, Balaharitaki, Shunthi, Swarnapatri, & Saindhav lavana. It helps in removing all toxins from the body and provides good results to patients of varicose vein.
Recommended Dosage – Take 1 teaspoonful at bedtime with warm water.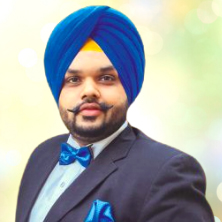 Dr. Vaidya Karanvir Singh is the younger Vaidya in Chandigarh Ayurved & Panchakarma Centre. He is the fourth generation in his family who is practicing as a general consultant in Ayurved & Panchakarma treatment at Chandigarh. In his practice, he had treated more than 1 Lakh Plus patients worldwide.
Article by Dr. Karanvir Singh (M.D in AYURVEDA, PANCHAKARMA FAGE) and reviewed by Vaidya Jagjit Singh (B.A.M.S)