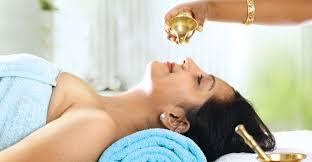 HOW NASYAM IS HELFUL IN SINUSITIS
INTRODUCTION-
Acharya Sushruta, while dealing with the diseases of the nose, devoted a separate chapter to Pratishyaya after explaining Nasagata Roga in detail.DushtaPratishyaya has not been mentioned as a separate disease but, rather, is considered to be the complication of different types of Pratishyaya.
The features of the DushtaPratishyaya are similar to that of chronic sinusitis in modern science. Sinusitisis an inflammation or swelling of the tissue lining the sinuses. Sinusesmake mucus, which keeps the inside of your nose moist. That, in turn, helps protect against dust, allergens, and pollutants.
Healthy sinuses are filled with air. But when they become blocked and filled with fluid, germs can grow and cause an infection.  In ayurveda, Nasya is one of the most significant treatment for sinus infection.
INDICATIONS OF NASYAM-
Sinus pain and congestion 

Stiffness or pain of head, neck, or jaw

Headache and Migraine

Toothache, loose teeth, receding gums

Hoarseness of voice

Twitching or drooping eyelids

Tingling sensations on face

Obstruction in throat

Uvulitis, Tonsillitis, Laryngitis, Pharyngitis

Speech disorders and loss of speech

Bell's Palsy (facial paralysis)

Goiter (gandamaala)

Glaucoma (Adhimantha)

Pituitary or space-occupying tumor

Unconsciousness/fainting

Depleted sexual energy

Any disorders above clavicle area
How is Nasyam perfomed?
This Ayurvedic treatment is one of the five detoxing actions of a Panchakarma.

The nose is the door to consciousness and the pathway to our inner pharmacy. 

Medications that are administered via the nasal passages affect the mind, pranavata, tarpakakapha, sadhaka pitta, and majjadhatu.

Nasya means putting medicated herbal oils, herbal extracts or herbal powders in each nostril according to dosha

It starts with facial oil massage and application of steam to face, forehead, head, ears and neck which helps to loosen the adhesive doshas.

After this, drops of lukewarm medicated oil is instilled in both the nostrils. 

The soles of the feet, shoulder, neck, ears and palms are then gently massaged. 

one of the main formulation of nasya is anutailam.

Anutailam is a strong herbal formulation. After nasya with anutailam there may be slight burning sensation and headaches present. This will help to expel the impurities out.

The powerful Nasyam (purgative) is used for treating diseases above the chest, such as diseases of ear, nose, eyes and throat.

By nasya the impurities accumulated over the head including sinus cavities, ears, eyes and throat are expelling out.

Nasya is very good to improve the clarity of voice, mind, improve memory and relief the stiffness of facial muscles

The main indication of nasya includes sinusitis, migraine, various headaches, problems of eyes, ear, anxiety, nasal polyps, nasal congestion, neurological disorders and premature greying of hair.

The excess of toxins accumulated in the throat, nose and head is eliminated.
TYPES OF NASYAM-
There are five types of Nasyam which are mentioned below:
VIRECHANA NASYAM

– 
Strong medicines are used in virechana(cleansing) nasyato expel out the doshasincontiently from the head region.

Commonly used substances include vacha (calamus), brahmi (gotu kola), and jatamamsi.
BRIMHANA NASYAM
Nutritive/brimhananasya is good for vatadosha.

It nourishes and strengthens the head region, senses and intellectual functions.

In this type of nasyaused substances are medicated ghee, salt, shatavari ghee, ashwagandha ghee, medicated milk, and various oils.
SAMANA NASYAM

–
Sedativenasyasubsidises the increase of a dosha without expelling it out.

It is moderate, neither too strong nor too mild. 

This is good mainly in conditions like skin discolouration, hair loss and eye diseases. 

Substances used include brahmighee (for pitta), vacha oil (kapha or vata), and tikta ghee (vata or pitta).

The amount of medicines can be either 4 or 6 drops of medicated oil depending upon the dosha involvement.
NAVANA NASYA

–
Decoctions (kadhaa), fresh juices, and oils are mixed together and administered according to the aggravated dosha.

Navananasyavery useful in pitta-vata or pitta-kapha disorders.

Substances used include brahmi juice (for pitta) and vacha juice (for kapha or vata).
5 MARSHYA NASYA-
A little ghee or oil is administered into the both nostrils with the little finger.

This, along with gentle massage, helps to relieve stress and opens the deep tissues. 

It can be done on a regular basis or occasionally as desired.
BENEFITS OF NASYAM –
Nasya improves the activity of sense organs and protects the person from diseases of upper thorax.

Nasya is a great choice of treatment for sinusitis.

Nutritative nasya lubricates the nasal passage.

Relieves from chronic headache.

It relieves from earache,tinitisand clears the throat.

Releases stress

 and tension

from shoulder and neck area

Relieves from migraine pain.

Nasyam keeps the eyes, nose and ear healthy.

It prevents premature greying of hair.

It prevents early aging process.
CONTRAINDICATIONS-
Children under  age of 7

Old age (over 80)

Pregnant womens

during periods nasya is contraindicated

Just before or after shower/bath

Indigestion (Ajeerna) or full stomach

Diarhhea (Atisara)

Hunger or Hypoglycaemia

Thirst or Dehydration

After Exertion

Intoxication

Physical exercise

Just having done purgation or basti

Acute fever

Grief

Same time as neti pot nasal cleansing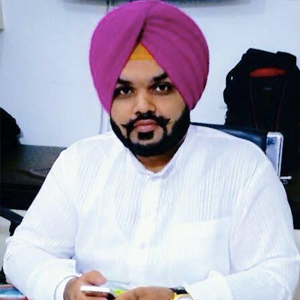 Vaidya Karanvir Singh is the younger Vaidya in Chandigarh Ayurved & Panchakarma Centre. He is the fourth generation in his family who is practicing as a general consultant in Ayurved & Panchakarma treatment at Chandigarh. In his practice, he had treated more than 1000 plus patients worldwide.
Article by Dr. Karanvir Singh (M.D in AYURVEDA, PANCHAKARMA FAGE) and reviewed by Vaidya Jagjit Singh (B.A.M.S)