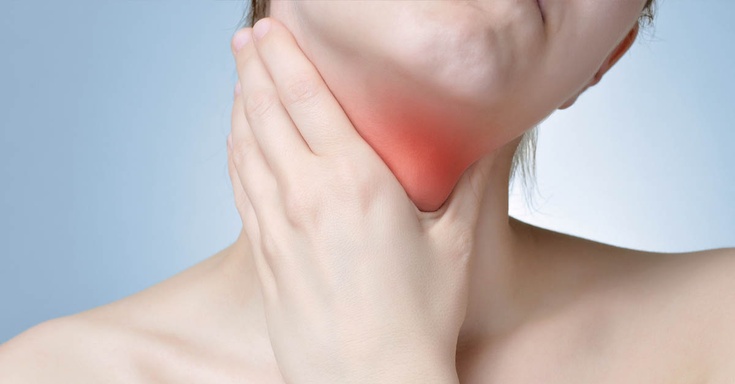 Thyroid is a common problem of the present day, which is seen in most people.
According to Down to Earth's report, 40 million people in India suffer from the disease, with 1 in 10 people suffering from hypothyroidism.
These figures are enough to describe the dreaded condition of thyroid.
In the human body, the thyroid gland is butterfly-shaped, a position on the front of the throat, which produces, stores and removes hormones in the blood so that those hormones can reach the body's cells.
But when this gland is unable to do its work properly, then that condition is called thyroid disease.
Despite this it is unfortunate that most people are not fully aware of this. This is why they easily fall prey to it. So, let us try to get information about this throat problem through this article, so that people can be alert to it and treat it properly.
What is hypothyroidism?
Thyroid refers to a condition in which the thyroid gland does not produce sufficient amounts of hormones. Due to this, the physical capacity of the person decreases considerably and it also becomes the cause of other health problems.
What is the type of thyroid?
There are mainly 4 types of thyroid, which are as follows-
1.Hypothyroidism Thyroid- This is the major cause of thyroid, which is caused by the lack of thyroid hormone in the thyroid gland.
Hypothyroidism thyroid is mainly seen in young children, which is possible through medication.
2.Hyperthyroidism thyroid- This is the other thyroid, which is caused by the formation of extra tissue in the thyroid gland.
Hyperthyroidism is an excess of hormones in the thyroid.
3.Goiter thyroid- This is commonly known as goitre disease, which is mainly due to iodine deficiency in the body.
Iodine medicine is given by the doctor to the person suffering from goiter, due to which the amount of iodine is normalized.
4.Thyroid cancer – This is the most serious and final type of thyroid, which is only possible through surgery. Thyroid cancer is the condition when the thyroid gland becomes a lump.
What are the symptoms of thyroid?
Some people may not remember when they had thyroid, but if they had noticed its symptoms, they might have been able to start treatment in time.
Therefore, if a person sees these symptoms, then it should be alert because it can be a sign of throat problem-
1.Weight gain or loss – This is the main symptom of thyroid, in which there is a sudden change in a person's word.
Some people gain weight in this throat disease, while some people lose weight.
2.Sore Throat- Often, it has been seen that some people have a swollen throat when they have thyroid.
This may be mainly a symptom of goitre disease and the condition requires medical help.
3.Changes in heart rate- If a person has a change in heart rate and starts moving faster than normal, then he should check it.
A change in heart rate can be a sign of a thyroid.
4.Mood swing- Another symptom of thyroid is mood swing.
It has been seen that people suffering from this sometimes become happy or sometimes sad.
5.Hair loss- This is mainly because of the thyroid, the hair of women starts falling fast.
However, they can be treated by hair transplants.
What are the causes of thyroid ?
Have you ever thought about what causes this throat disease? No, perhaps this is why people are not able to protect themselves from it.
There are many such elements in our routine, which can cause thyroid, some of them are as follows-
1.Lack of iodine in the body- The problem of thyroid is mainly due to iodine deficiency in the body.
Therefore, all people should take such salt in their food, which is full of iodine.
2.Giving birth – Many times it has been seen that thyroid also occurs in women who have recently given birth.
However, this problem resolves on its own after some time, but if the thyroid is formed for a long time, then in that case the woman should be treated properly.
3.Excessive stress – Thyroid is more likely to occur in people who take extreme stress.
This is why all people should try to manage stress.
4.High blood pressure- If a person has high blood pressure or high blood pressure, then he is more likely to have thyroid.
Such a person should get his blood pressure treated properly so that he does not have any other health problems.
5.Diabetes – Often, thyroid is also caused by diabetes.
Therefore, a person suffering from this should try to control his diabetes.
How to treat thyroid?
This question matters to every person who suffers from this throat disease.
Since, he has to face a lot of problems due to this disease, that is why he tries to get rid of it all the time.
If a person is suffering from this throat disease then he can get thyroid treatment in these 5 ways-
Taking medicine- The easiest way to treat thyroid is to take medicine.
These medicines are helpful in controlling thyroid or eliminating it from root.
Therefore, a person suffering from thyroid can also get it treated through medication.
Throat Examination- Since thyroid is a throat disease, doctors examine a person's throat to treat it.
They try to find out to what level the thyroid has increased in the body.
Blood test- Many times, this throat disease is also treated by blood test.
Through this test, an attempt is made to reduce the thyroid speed.
Ayurvedic treatment- At present, Ayurvedic is seen as a better option to treat any disease. This thing also applies to this throat disease.
Therefore, a person suffering from thyroid can adopt Ayurvedic treatment.
Undergoing surgery- When this throat disease does not get rest in any other way, then the doctors resort to surgery. In this case the thyroid is treated through thyroidectomy surgery.
In this surgery, the thyroid gland is surgically removed.
How to prevent thyroid?
You will be happy to know that thyroid can be prevented if certain things are taken care of.
You may not believe it because most people do not pay attention to how they can avoid the thyroid.
1.Adopting a healthy diet – Some people may also have a thyroid due to eating poorly.
Therefore, all people should take special care of their food and should adopt healthy dyed.
2.Avoiding canned food- Although, in today's era, canned food is very much in circulation and most people also consume such food, but canned food has a bad effect on health.
That is why every person should try to stay away from such food as much as possible.
3.Taking anti-biotic medicines – as explained above is also caused by thyroid infection.
Therefore, all people should try to avoid infection and for this they can take anti-biotic medicines.
4.Exercising- Exercising can prove beneficial for any person.
This can prove useful in keeping her healthy and enhancing her immunity.
5.Thyroid check- It is most important for all people to have a thorough examination of their health, so that they can know that they are healthy.
If thyroid is confirmed in a person after examining his health, then he should start treatment immediately.
Hypothyroidism Care Kit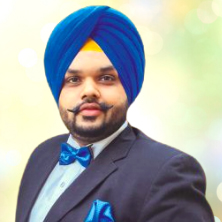 Dr. Vaidya Karanvir Singh is the younger Vaidya in Chandigarh Ayurved & Panchakarma Centre. He is the fourth generation in his family who is practicing as a general consultant in Ayurved & Panchakarma treatment at Chandigarh. In his practice, he had treated more than 1 Lakh Plus patients worldwide.
Article by Dr. Karanvir Singh (M.D in AYURVEDA, PANCHAKARMA FAGE) and reviewed by Vaidya Jagjit Singh (B.A.M.S)