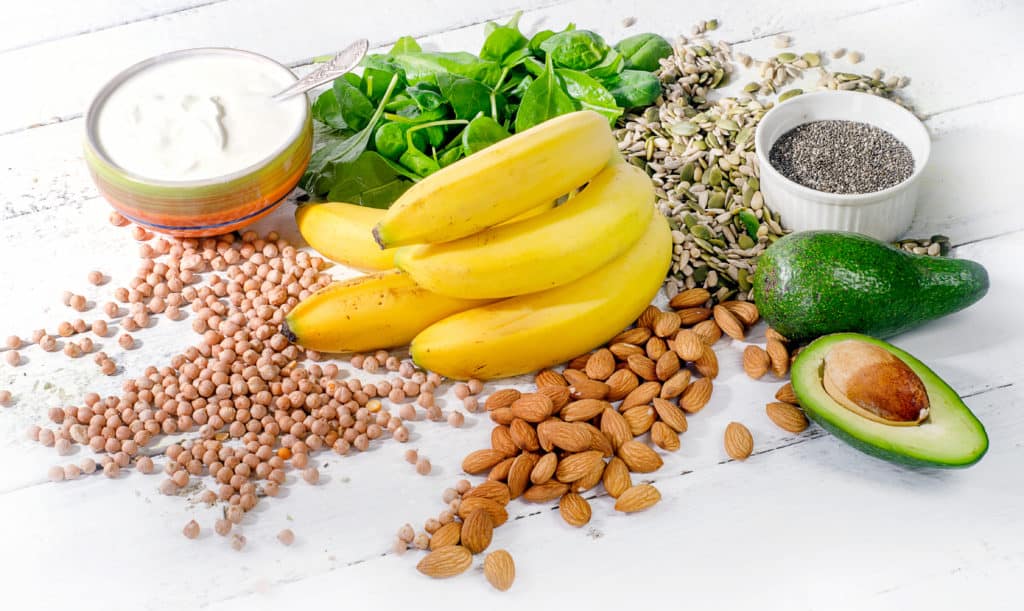 Magnesium is a very important mineral which is necessary for every normal process of the body. It is necessary for the formation of DNA and helps in the metabolism of the body. Magnesium acts to control the energy level and sugar level of the body and in addition controls the chemical activities of the body. Magnesium along with other minerals such as zinc, calcium etc. makes your heart, muscles and kidneys strong. Magnesium also strengthens your bones and teeth. Therefore, it is very important to include magnesium in your daily diet so that you can avoid diseases like heart problems, diabetes and alzheimers. If the level of magnesium in your body will be less than 400 mg then you may have increased chances of having headaches, high blood pressure etc. Therefore, through this article, we are going to tell you about 11 such foods, which are high in magnesium. 
1- Dark Chocolate: Along with being dark chocolate, it also contains magnesium in excess. Let me tell you that 1 square dark chocolate contains about 95 mg magnesium which is 24% of the daily value. 
2- Avocado: It is a healthy fruit which contains about 58 mg of magnesium in a small piece which is about 15% daily. Apart from this, vitamins B and k are also found in this fruit. 
3- Quinoa: Quinoa is a healthy food which is eaten to lose weight. Apart from this, magnesium is also rich in it. One cup of cooked quinoa contains about 118mg of magnesium. Apart from this, it also contains fiber. 
4- Spinach: Abundant magnesium is found in all green vegetables like spinach. Let me tell you that one cup of cooked spinach contains 157mg magnesium which is about 39% of the daily value. Take it daily. Weakness herbal cure is the only sure solution to sexual problems – especially for men. Man Boost 5- Almonds: Almonds contain a high amount of magnesium. One ounce of almonds contains about 75mg of magnesium which is 19% of the daily value. Apart from this, fiber is also found in excess in it. 
6- Black beans: Among all the beans, magnesium is found only in black beans. Half a cup of black beans contains about 60 mg of magnesium, which is 15 of the daily value. You can use it daily in soup.
 7- Banana: Bananas contain more minerals with magnesium. A medium-sized banana contains 32mg magnesium which is 8% of its daily value. Banana reduces blood pressure and reduces the likelihood of heart diseases.
 8- Pumpkin seeds: There is a lot of magnesium in the pumpkin seeds. 1/8 cup dry pumpkin seeds contain about 92mg magnesium which is 23% of the daily value. Apart from this, fat, iron, fiber and omega 3 fatty acids are also found in pumpkin seeds. 
9- Whole grains: Magnesium is found in large quantities in all grains like wheat, oats, barley etc. One cup of whole grain contains about 160mg of magnesium, which is about 16% of the daily value. 
10- Yogurt: Yogurt is a very good source of magnesium. A cup of yogurt contains 46.5 mg magnesium which is about 12% of the daily value. Apart from this, eating curd also strengthens your muscles and bones. 
11- Fatty fish: Fatty fish such as salmon are found in high amounts of magnesium, selenium and vitamin B along with other nutrients. 178 grams of salmon fish contains about 53% magnesium, which is about 13 of the daily value.
Many elements are needed for the development of the body, among which calcium, iron, zinc, potassium, magnesium, etc. are prominent. Magnesium is one such element, which is found in more than 75% of Indians. But do you know how important magnesium is for your body? It would be surprising to know that magnesium helps in more than 300 biochemical reactions in the body. The brain, heart, eyes, immune system, nerves (nerves) and muscles (muscles) need magnesium to function well. There are many diets that contain high amounts of magnesium. By consuming those food items, you can complete the deficiency of magnesium in your bodY.
Cashew is beneficial
Consuming 10-12 cashews daily is very beneficial. 28 grams of cashew nut contains 20% of your daily magnesium. Apart from this, it is also rich in potassium and iron. Consuming cashew nut maintains energy in your body, which relieves laziness and fatigue.
Almond will keep you healthy
According to doctors, if you eat 8-10 almonds daily, then your heart will be healthy for a long time. Almonds are also a good source of magnesium. Approximately 19% of your daily requirement of magnesium will be found in 28 grams of almonds. Apart from this, it also contains 6 grams of protein and vitamin E in plenty.
Regular intake of dry fruits is very beneficial for your health. Even many dry fruits are very beneficial for diabetes and heart patients.
Research results show that eating a few nuts every day can lead you to a healthy life. It is better to eat dry fruits without salt and without roasting. Take care of their quantity as well. 
Almond: Talking about the most nutritious nuts, almonds will definitely come first. It is not only delicious but also a boon for your health. An anti-oxidant found in almonds reduces bad cholesterol in the body. This is why its intake protects you from the risk of heart disease.
If you eat 10-12 almonds daily, your bad cholesterol will decrease. Vitamin E is also very high in this. This makes your skin and hair beautiful. It also protects you from the dangerous ultraviolet rays of the sun. It is also helpful in decreasing blood pressure, increasing heart health and reducing the risk of cancer. 
Pistachio: If diabetes patients eat 10-12 pistachios daily, then blood glucose remains in safe levels in their body. It also increases the amount of good cholesterol.
It contains fiber, potassium, magnesium, vitamin K and many other essential nutrients. If taken in limited quantities, it also helps in weight loss.
Vitamin B6 is also found in it to protect against heart diseases. It also strengthens the body's ability to fight against diseases. Keep in mind that eat only pistachios without adding salt and roasted…
Cashew: There is a general belief that eating cashews leads to weight gain. On the contrary, cashew helps in your weight loss.
Cashew oil is specially used in many cosmetics. If your skin is burnt in the sun, cashew can remove it. It also helps in filling the torn heels and making them soft. Vitamin E is rich in it.
Cashew reduces cholesterol and glucose control as well as headaches and extreme stress …
Walnuts: This is called brain supplements. The shape of a walnut is also like a brain. Consumption of them reduces cholesterol and blood pressure.
Consuming walnuts leads to good sleep. It reduces your stress. If you are going through depression, consuming walnuts will greatly benefit you. Omega 3 is also very high in it.
It is also helpful in protecting against heart disease and breast cancer risk. It also contains fiber, which will help you lose weight. The vitamin E found in it will be a boon for your skin and hair. It also contains a lot of protein.
Pumpkin Seeds
Roasting the pumpkin seeds and adding salt can be beneficial. You can get 18% of your daily magnesium from 28 grams of pumpkin seeds. It is also rich in fiber, so it is beneficial for your stomach. Also, pumpkin seeds are counted among the best sources of iron.
Good for nut brain
Consuming walnuts is good for the brain. 28 grams of walnuts contain 11 percent of your daily magnesium. In addition, walnuts are an excellent source of omega 3 fatty acids and many good antioxidants.
Pistachio essential for eyes
Pistachio intake is also beneficial for health. You get 8% of your daily magnesium with 28 grams of pistachios. Apart from this, pistachio contains two ingredients called lutein and geogenthin, which are very beneficial for the eyes. Those with weak eyes must eat it.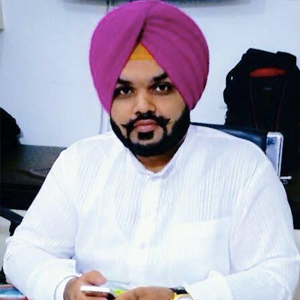 Vaidya Karanvir Singh is the younger Vaidya in Chandigarh Ayurved & Panchakarma Centre. He is the fourth generation in his family who is practicing as a general consultant in Ayurved & Panchakarma treatment at Chandigarh. In his practice, he had treated more than 1000 plus patients worldwide.
Article by Dr. Karanvir Singh (M.D in AYURVEDA, PANCHAKARMA FAGE) and reviewed by Vaidya Jagjit Singh (B.A.M.S)