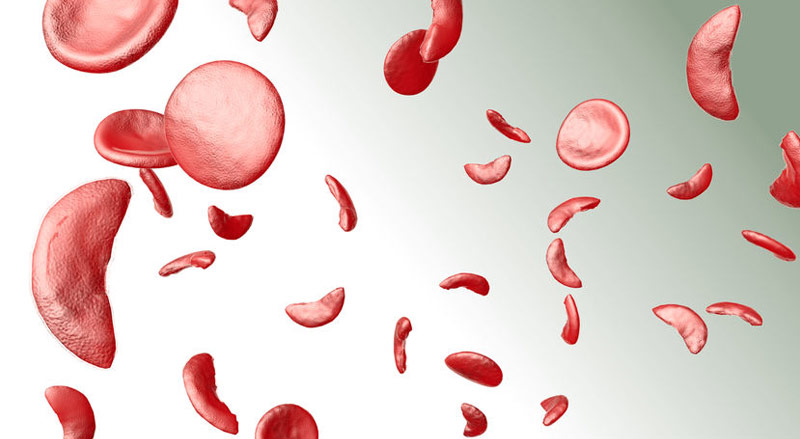 MANAGING ANEMIA WITH AYURVED
A condition in which there are not enough healthy red blood cells to carry oxygen to body's organs is known as Anemia. Anemia is a major public health issue that has negative effects on both the social and economic progress of both developing and developed  nations. Poor nutrition and health are both predictors of anemia.
Anemia also refer to as low hemoglobin. Hemoglobin is main protein in red blood cells, which carries oxygen  and delivers it throughout body. If hemoglobin levels are low, body tissues or organs cannot get enough oxygen and individual experience weakness , shortness of breath etc.
There are different type of anemia and each type has its own causes. This condition can be temporary or long term. The symptoms can range from mild to severe. Anemia could be fatal if not managed properly.
WHAT ARE THE TYPES OF ANEMIA?
There are various types of anemia and each one lowers the red blood cell numbers in the body. The types includes :
Nutritional Anemia's
Iron-Deficiency Anemia: This is the most common type of anemia and this develops when body doesn't have enough iron in body to make hemoglobin, a substance in RBCs that helps them to carry oxygen throughout the body.
Pernicious Anemia: This type is an auto-immune condition which prevents body from absorbing Vitamin B12.
Megaloblastic Anemia: This type of anemia is due to vitamin deficiency which happen when body don't get enough vitamin B12 or vitamin B9.
Inherited Anemia's
Sickle Cell Anemia : The shape of the RBCs changes from round flexible discs into sticky and stiff cells which block blood flow. This is a form of inherited disorder.
Fanconi Anemia : A rare inherited blood disorder which affects bone marrow and many other parts of body.
Diamond-Blackfan Anemia: In this disorder the bone marrow malfunctions and fails to produce enough RBCs this resulting in shortage of RBCs.
Anemia due to Abnormal Red Blood Cells :
Hemolytic Anemia : In this type RBCs dies or break down faster than usual.
Aplastic Anemia : A type of anemia in which stem cells in bone marrow don't make enough red blood cells.
Auto-immune Hemolytic Anemia : In this type one's own immune system starts to attack red blood cells.
Siderblastic Anemia : A type of anemia brought on by the improper use of iron during erythropoiesis
Microcytic Anemia: Red Blood Cells become smaller than normal due to lack of hemoglobin, which causes anemia.
Macrocytic Anemia : In this type of anemia the bone marrow makes unusually large red blood cells.
Normocytic Anemia : There are less red blood cells than usual and those RBCs don't contain as much hemoglobin as they should.
WHAT ARE THE SYMPTOMS OF ANEMIA?
Individual with anemia experience symptoms which includes :
Fatigue
Dizziness
Pounding or "whooshing" sound in ear
Pale or yellow skin
Shortness of breath
Chest pain
Headache
Cold feet and hands
Irregular heartbeats
AT HOME MEASURES TO MANAGE ANEMIA :
Consume iron rich foods
Regular exercise
Include food rich in Vitamin B12 and Vitamin C in diet
Drink enough water to stay hydrated
Reduce stress
Use pro-biotics to maintain gut health
WHAT AYURVED SAYS ABOUT ANEMIA?
In Ayurved it can be correlated with Pandu rog. Indulging in factors like intake of sour, alkaline, unwholesome food, day time sleeping, improper administration of panchakarma, suppressing natural urges etc aggravates the pitta which is located in the cardiac region. The vitiated pitta then compelled by vata into ten dhamanis, which are connected to heart and ultimately into entire body. There, it becomes positioned between skin and mamsa dhatu(flesh) and further vitiates kapha, vata, rakta, tvacha and mamsa dhatu, thus leads to emergence of various body discolorations such as pale, green and green. The term for this is Pandu Rog.
 HERBS :
Draksha
Amalaki
Punarnava
Pippli
Bhringaraja
Guduchi
Daruharidra
Shatavari
PANCHAKARMA :
snehan
swedana
virechan
vaman
CHANDIGARH AYURVED CENTRE MEDICATIONS FOR TREATMENT OF ANEMIA:



1. Detox Premium Powder
These herbal sachets are prepared from ingredients such as Shankh bhasma, Sutshekhar ras, Parvalpishti, Shukta, Giloy, Kamdudha ras, Shvetparpati that gives calming effect on the stomach.
Shankh bhasma: This ayurvedic bhasma is prepared from conch shell. The bhasma shows antispasmodic, anti-inflammatory, antioxidant, antacid, digestive stimulant properties. The problems like indigestion, heartburn, acid reflux, abdominal pain, loss of appetite, etc are easily treated with it.
Sutshekhar ras: It is an ayurvedic preparation that maintains pitta dosha in the body. This ras provides effective results in abdominal pain, heartburn, nausea, fever, headache, epigastric tenderness, etc.
Parval pishti: This pishti is prepared from coral calcium processed in rose water. It provides effective results in acidity, burning sensation, headache, etc.
Shukta pishti: This pishti balances the pitta dosha in the body and removes all toxins from the body.
Giloy satv: Giloy satv possesses antioxidant, anti-inflammatory, carminative, immunomodulator, etc properties. It eliminates the ama from body hence provide good results in acidity problem.
Kamdudha ras: This ras reduces heat, burning sensation, epigastrium tenderness, irritability, heartburn, and acidity.
Shwet parpati: It is also effective in acidity.
Recommended Dosage: Take one sachet twice daily.
2. Platfer Tablet:
Platfer Tablet Boosts platelet count and reverse the thrombocytopenia (low platelet count) associated with dengue. It decreases the peripheral platelet destruction and strengthens the host immune system. Platfer tablets also helps reduce fever (antipyretic property) and protect the liver (hepatoprotective property). This herbal combination is prepared from herbs like Papaya (Carica papaya) and Giloy (Tinospora cordifolia) which increases the platelet counts naturally. It provides good and effective results for patients. It increases the physical and mental strength of a person and builds up immunity.
Recommended Dosage: Take one tablet twice daily.
3. Power Blood Syrup:
Power Blood Syrup is 100% natural & safe prepared from various extracts of herbs. The herbs used for formulation of this syrup shows antioxidant, anti-inflammatory, anti-bacterial, anti-fungal, and immuno-modulator properties. It is best known for purifying the blood. It helps in eliminating the toxins from blood that cause acne and blemishes. It's a perfect herbal remedy for skin diseases like acne vulgaris, boils, skin rashes, blemishes, urticaria, and nose bleeding.
Recommended Dosage: Take 2 Teaspoon twice daily.
4. Noni capsules
These are herbo mineral and purely ayurvedic formulation. Noni is a fruit found mainly in South India which contains many health benefits. Noni fruit is known for its high level of antioxidants like beta carotene, vitamin E, vitamin C and various other minerals which help to Strengthen the immune system. People suffering from Respiratory problems may benefit from this. Noni Capsules promotes immunity, Arthritis relief, circulation of blood, energy and digestive health. It contains standard extract of Morinda Citrifo. Noni capsules have anti inflamatory properties that help reduce inflammation of the body.
Recommended Dosage: Take one capsule twice daily.
5. Kutki Capsules:
Kutki is an amazing herb of Ayurveda. Kutki means bitter. It has a cooling action, used to treat bleeding disorders like nasal bleeds, menstrual problems, etc. Also known as Bedhniya herb due to its piercing nature. CAC Kutki capsules are a pure herbal extract of Kutki herb whose main function is to balance Vata and pitta doshas. It helps in the removal of harmful toxins from the body. Kutki capsules of CAC show great results in the case of liver diseases, purify the blood, and treats respiratory disorders. It maintains the overall digestive system and useful in various diseases like abdominal distension, ascites, constipation, etc. it has anti-inflammatory properties, also reduces the stiffness of joints.
Recommended Dosage: Take one capsule twice daily.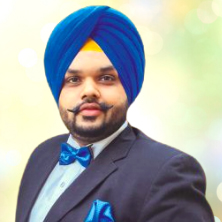 Dr. Vaidya Karanvir Singh is the younger Vaidya in Chandigarh Ayurved & Panchakarma Centre. He is the fourth generation in his family who is practicing as a general consultant in Ayurved & Panchakarma treatment at Chandigarh. In his practice, he had treated more than 1 Lakh Plus patients worldwide.
Article by Dr. Karanvir Singh (M.D in AYURVEDA, PANCHAKARMA FAGE) and reviewed by Vaidya Jagjit Singh (B.A.M.S)