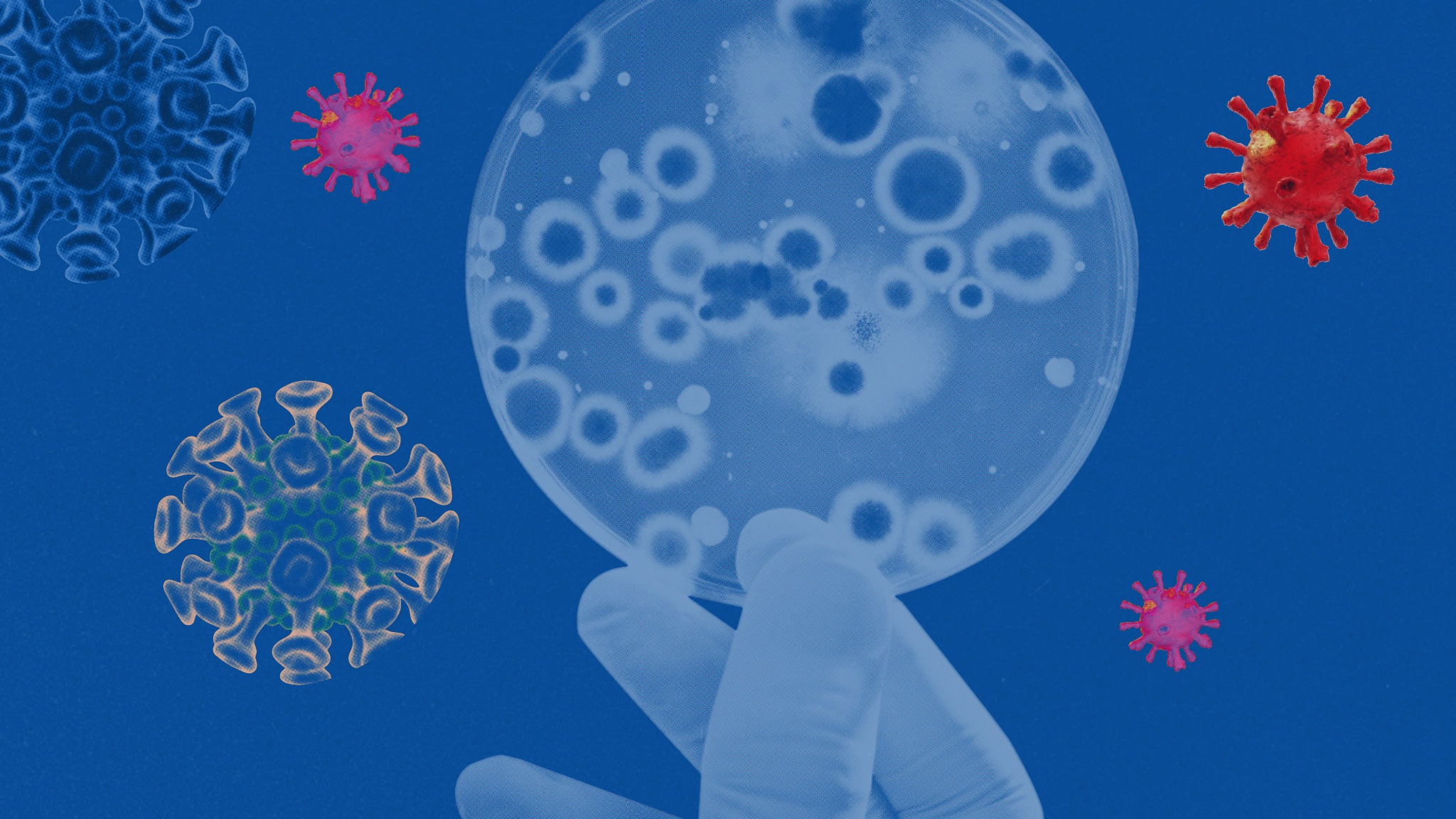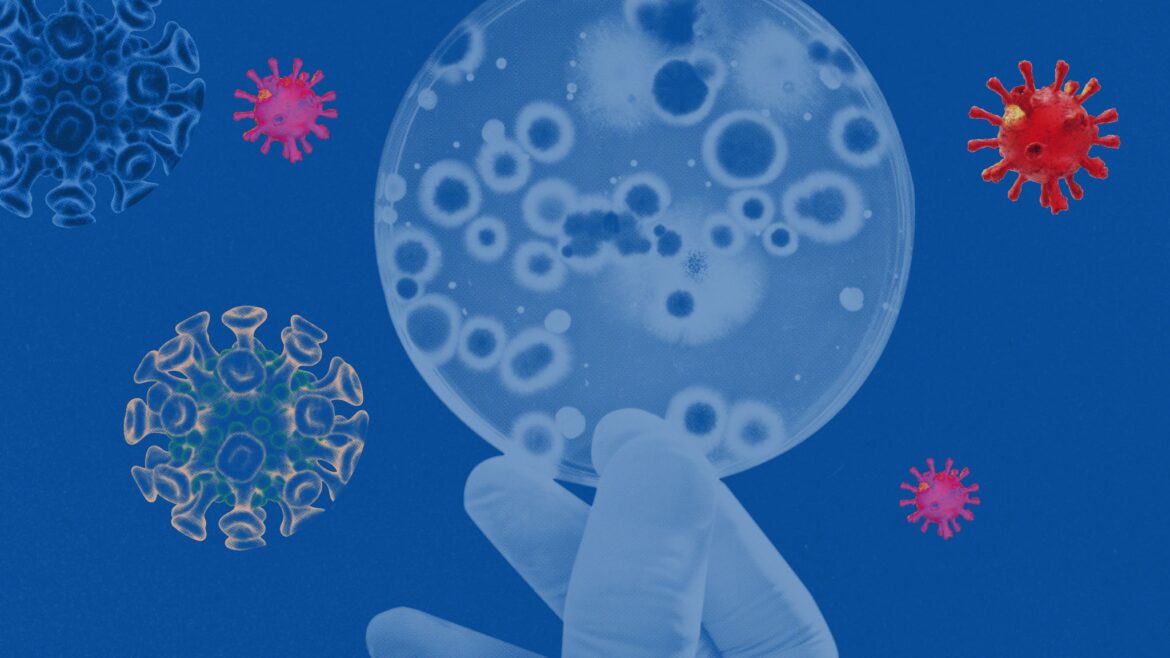 OVERVIEW:-
The omicron variant is the variant of SARA-COV-2, the virus that causes COVID-19.

The omicron variant is the variant of SARA-COV-2, the virus that causes COVID-19

On 26 Nov 2021 the WHO designated it as a variant of concern and named it OMICRON.
HOW EASILY DOES OMICRON SPREAD:-
This  variant  will spread more easily than the original SARS-COV-2 Virus .

There are some preliminary evidences suggesting the omicron variant is more infectious than the previous variant.
SYMPTOMS:-
Most common symptoms :-
Fever

Cough

Tiredness

Loss of taste and smell

Sore Throat

Headache

Pains

Diarrhoea
Skin rash
SERIOUS SYMPTOMS:-
Difficulty in breathing

Shortness of breath

Loss of speech

Chest pain
VACCINE EFFECTIVENESS:-
The omicron variant may reduce the effectiveness of certain COVID-19 vaccines, according to new research.

Current vaccines remain effective against severe disease and death.

Scientists expect that Omicron will be very good at causing infections in vaccinated people, but will be much less likely to advance to severe disease.  Boosters will likely be even more effective at preventing severe diseaseaccess to treatments, masks, and hygiene maintenance; and poverty reduction measures.
DIAGNOSIS:-
It can be diagnosed by PCR. Reasearch is ongoing to assess wheather there is any impact on other types of test.

Studies are determine wheather there is any impact on other types of tests, including rapid antigen detection test.
WHO RECOMMANDATION:-
Very effective steps individuals can take to stop the spread of the COVID-19 virus is:
Mantain physical distance of at least 1 metre from others

Open windows to improve ventilation

Wear a mask

Avoid poorly ventilated or crowded spaces

Keep hands clean

Get vaccinated
CHARACTERISTICS OF OMICRON VARIANT:-
A large amount of mutations to the spike protein are present in other variants of concern and are related to increased infectivity and antibody evasion.

Computational modeling  techniques suggests that the variant may also escape cell-mediated immunity.
OMICRON CASE IN INDIA:-
Seven new cases of omicron variant detected in Maharashtra .Out of positive patients, three are in Mumbai and four in pimpari. 

Four of them have been fully vaccinated while one patient has recioeved single dose of vaccine.
SEVERITY OF DISEASE:-
Omicron causing more severe disease compared to infections with other variants.

This too is yet to be known. Experts observed that there are increasing rates of hospitalization in South Africa.

WHO suggested that tis variant is more dangours than covid-19.

Some reaserches suggest that symptoms of Omicron are different from those from other variants.

All variants of COVID-19 can cause severe disease or death, in particular for the most vulnerable people, and thus prevention is key.
PREVENTION:-
# Keep a safe distance from others (at least 1 metre), even if they don't appear to be sick.
#Always wear a mask in public, especially indoors or when physical distancing is not possible.
#Choose open, well-ventilated spaces over closed ones. Open a window if indoors.
#Clean your hands often. 
# vaccinated when it's your turn. Follow local guidance about vaccination.
#Always Cover your nose and mouth with your bent elbow or a tissue when you cough or sneeze.
#Stay home if you feel unwell.
3 THINGS YOU KNOW ABOUT OMICRON:-
Omicron was first reported in Botswana and then South Africa but has since spread to more than a dozen countries.

Some countries have enacted travel bans from southern Africa, which some scientists have called a "kneejerk reaction." 

The same rules apply for containing Omicron as any other variant: vaccine equity; universal 
AYURVEDIC TREATMENT:-
Ayurvedic science it deals with diagnosis(Nidan), Pathophysiology(samprapti) management, medicines,diet and prognosis.

From the ayurvedic point of view it is a janpadodhwamsa vikara it means epidemic disease.

Drink herbal tea made with tulsi, cinnamon,black pepper, dry ginger and raisin.Add some jaggary  and take once or twice a day.

Take ayush kadha twice a day it help to boost immunity.

Steam inhalation

In panchkarma swedan therapy is very benficial for cough, cold. It give relief in these symptoms.

Take CAC immunity booster kadha.

Avoid cold eatables
AYURVEDIC HERBS USED:-
1.)GILOY
2.)ASHWAGANDHA
3.)TULSI
4.)PIPPALI
5.)SONTH
6.)AJMODA
7.)JEERAK
8.)DALCHINI
AYURVEDIC MEDICINE:-
SITOPLADI CHURAN

TALISADI CHURAN

AYUSH64

CAC IMMUNITY BOOSTER KADHA

CAC ANU TAIL

CAC AYUVITA

SUDRSHAN CHURAN

GILOY VATI

SHADANGPANNIYA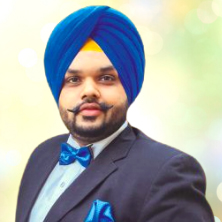 Dr. Vaidya Karanvir Singh is the younger Vaidya in Chandigarh Ayurved & Panchakarma Centre. He is the fourth generation in his family who is practicing as a general consultant in Ayurved & Panchakarma treatment at Chandigarh. In his practice, he had treated more than 1 Lakh Plus patients worldwide.
Article by Dr. Karanvir Singh (M.D in AYURVEDA, PANCHAKARMA FAGE) and reviewed by Vaidya Jagjit Singh (B.A.M.S)