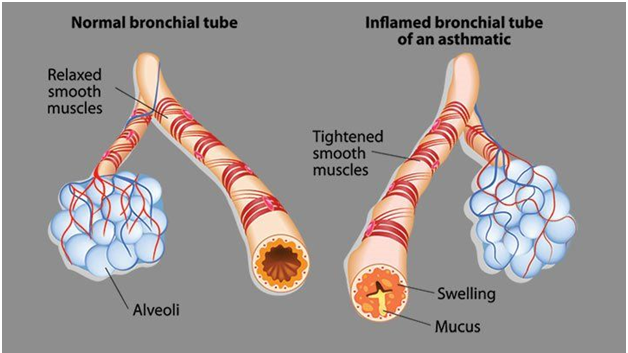 Permanent Cure for Asthma in Ayurveda
Best Permanent Cure for Asthma in Ayurveda at CAC
Permanent Cure for Asthma in Ayurveda : Asthma is an inflammatory disease of airways of the lungs. In this condition airways become narrow and swelling occur and produce extra mucus, which makes difficulty to  breath and trigger coughing , a whistling sound during breathing and shortness of breath. Chandigarh ayurveda provides best ayurvedic treatment for asthma. Asthma (अस्तार) is a chronic disease that affects the airways in our lungs. It is characterized by inflammation and increased reactivity of airway smooth muscle and also altered immune responses of the bronchial epithelium. Ayurveda which helps to treat asthma naturally in a short time through its herbal remedies with no side effects.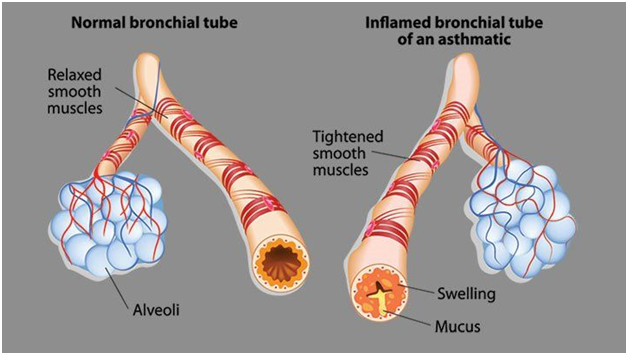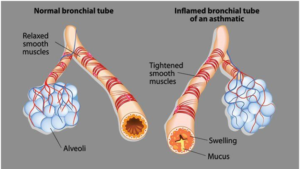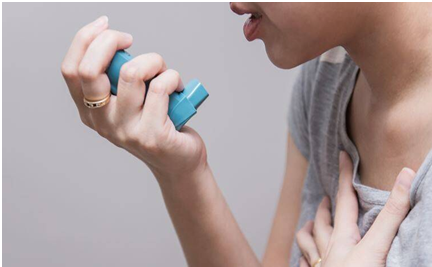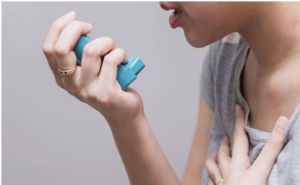 ASTHMA SYMPYOMS –
A person with asthma may experience
Shortness of breath
Difficulty in talking
Tightness in chest
Coughing , especially at night
Wheezing sound during breathing
Fatigue
TYPES OF ASTHMA
There are different type of asthma , Most common type of asthma is bronchial asthma , which affects the lungs of person.
Some specific types of asthma are
Extrinsic asthma ( Allergic asthma )
This type of asthma occur due to allergy from some external factors like dust , pollen , food etc. Allergic asthma is often seasonal .
Intrinsic asthma ( Non – allergic asthma )
This type of asthma occur due to
Viral illness
Cigarette smoking
Air pollution
Burning wood
Air fresheners
Household cleaning products
This type of asthma induced by triggers at work place like dyes, dust, gases and fumes , industrial chemicals etc.
Beside of these factors some other factors like Stress , Hormonal factors , Hereditary factors, Environmental factors also trigger asthma.
Diagnosis of asthma
Diagnosis of asthma can be made by
Taking proper history of patient
Doing physical examination of the patient
Performing breathing  test
AYURVEDIC  MANAGEMENT OF ASTHMA | AYURVEDIC TREATMENT FOR ASTHMA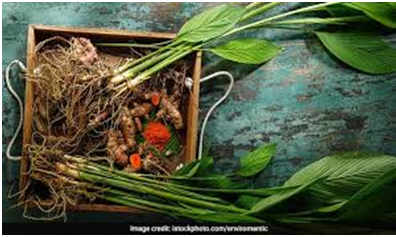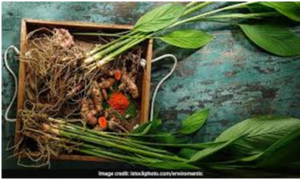 In Ayurveda Asthma is mentioned under category named shwas roga . In which bronchial asthma can be co- related with Tmaka shwas in which there is predominance of vata and kapha dosha.
How do you cure asthma naturally forever?
The increased kapha dosha blocks the natural flow of air, which leads to spasm in the bronchial tree and resulting in asthma and wheezing.  Ayurvedic management for asthma focus on expel out the increased Kapha that is  lodged in the lungs. In Ayurvedic texts main treatment that is mentioned for tamak shwas is Virechana .
Ayurvedic herbs that have shown good results in respiratory disorders
– Shathi
– Pushkarmool
– Amalvetsa
– Pippli
– Tulsi
– Vasa
– Ela
These herbs are useful in many ways like-
Provide relief from chest and nasal congestion
Soothes the air passages
Relieves irritation of the Throat
Relaxes from the symptoms like coughing, sneezing and swollen lymph
Possesses anti-inflammatory and antioxidant properties
Ayurveda focuses on diet and lifestyle in order to attain a healthy life and longevity. Ayurvedic supplements treatment are good option for treating this disorder . Adding certain foods to the diet will support normal respiratory functions in the body.
Best Indian Home Remedies for Asthma
Here are some Ayurvedic home remedies that could help in reducing the symptoms of asthma and controlling  the frequency of asthma attacks .
1.  Maricha or Black Pepper-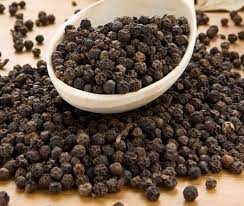 BENEFITS-
This herb is enriched with the properties like antioxidant, antimicrobial potential and gastro-protective effects.
Black pepper contains an alkaloid called piperine. This alkaloid shows many effects to the body.
It acts as a Broncho dilator, reduces pain, improves breathing, and reduces the inflammation.
How to take
Take some amount Black pepper mix it with honey and take this . This will help to reduce cough, congestion.
2.Pippali ( piper longum)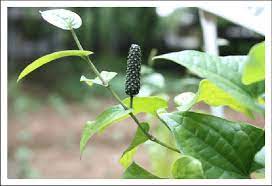 BENEFITS-
It is been used from the ancient time as a remedy in healing the respiratory system.
It functions as a counter-irritant and lessens the inflammation, clears the mucus and nasal congestion.
How to take–
Boil a few pippali in half a glass of milk and drink this decoction.It is useful to cure a common cold, cough,congestion.
3.  Yashti Madhu or Licorice –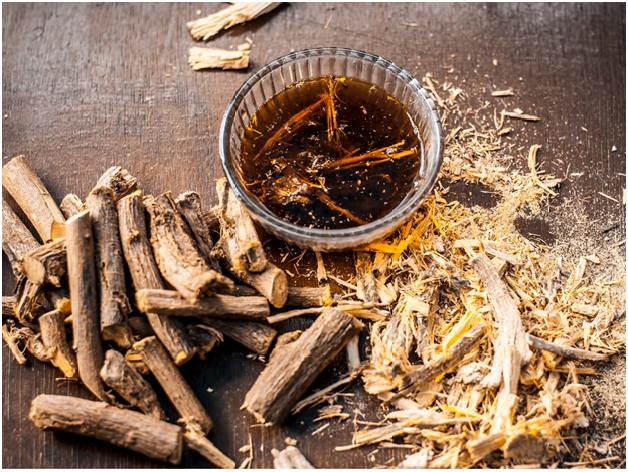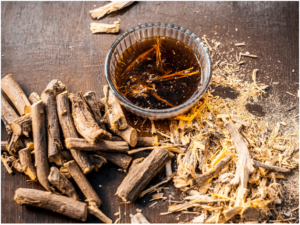 BENEFITS-
Use of Licorice root is one of the oldest remedies used for cough and cold.
It works as an imperative herbal demulcent that shields the respiratory system.
It provides soothing effect in the throat and provides relief from the irritation of the throat.
It is an effective herb that secrete healthy mucus and releases the phlegm and clears the nasal passage and having anti- inflammatory properties.
How to take-
Cut licorice into pieces and then Chew a twig of licorice.
Drink a tea made up of mixture of  half tsp of licorice and half tsp ginger.
Take some yashtimadhu powder mix it with honey and take it.
It provides relief from inflammation, cough and other problems related to asthma.
4. Vasaka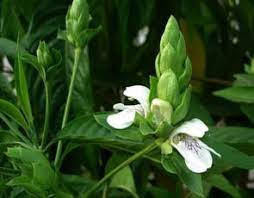 BENEFITS-
The leaf of vasa is a popular Ayurvedic respiratory healer.
It works as a strong stimulator of the Respiratory system thereby eliminates excess phlegm from the throat, clear the lungs and improves broncho dilation, and helps in treating  bronchial asthma ,bronchitis, tuberculosis, and other lung disorders.
How to take–
Make a concoction of Vasaka leaves and drink it to get relieved from cough and other symptoms of colds.
5. Turmeric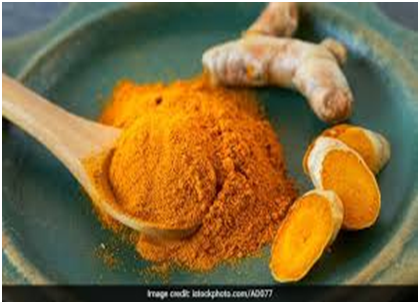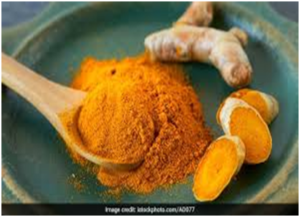 Turmeric is a potent herb which contains a compound named Curcumin and it is enriched with more than three hundred natural occurring components. It possesses Anti inflammatory, Antioxidant, antimicrobial property which is good for overall health and respiratory system..
The active compound curcumin present in turmeric supports in cleansing the lungs and flushes toxins out of the respiratory system naturally thus strengthens the immune response.
how to take
Consuming turmeric drink on a daily basis helps in decreasing the inflammation in the air passage.
 Boil a teaspoon of  ginger in a glass of milk and add 1/2 tsp of turmeric  powder to it. If taken twice a day, this  ayurvedic  remedy could reduce the frequency of asthma attacks.
6. Ginger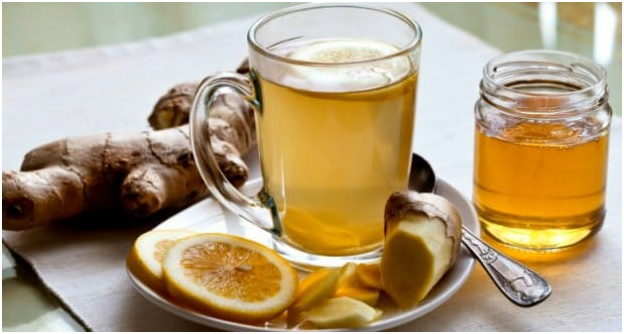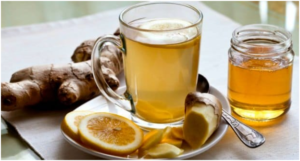 It is an amazing and potent anti-inflammatory herb that cures common cough and cold, which aids in clearing toxins from the respiratory tract. It is enriched with potassium, magnesium, and zinc.
How to take
Consumption of ginger tea helps to build a robust immune system and combat seasonal asthma and infections.
7. Cardamom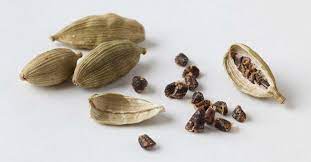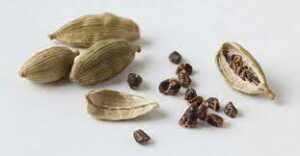 Cardamom tea is a stimulating, and refreshing drink to improve lung health and lighten up the digestive fire.
Good for respiratory health and good in taste and very effective.
8. Cinnamon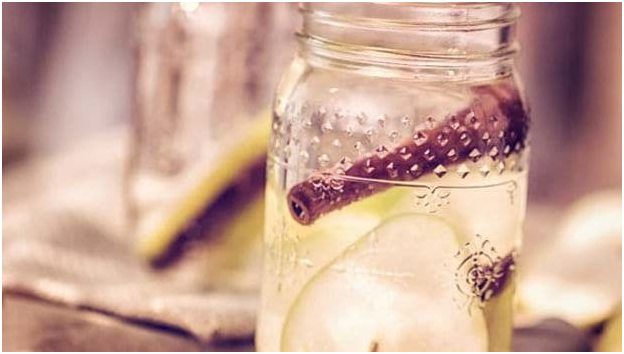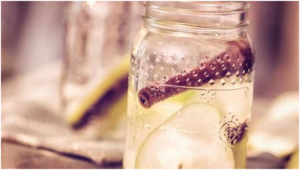 Mix one tsp of cinnamon powder and 1/4 tsp of trikatu into a cup of boiling water . Add one tsp of honey after some time and drink it . Take this twice daily to treat the all problems related to asthma and take maximum benefits.
9.  Bay leaf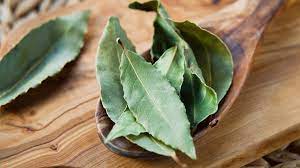 Half tsp of bay leaf and 1/4th teaspoon of pippalimixed with 1 tsp of honey taken two to three times a day may provide good results in  chronic symptoms of asthma.
Have a glass of honey (1 tsp) and some Indian bay leaf powder (1 tsp) before going to bed, to prevent asthma attacks during the night.
10. Mustard Oil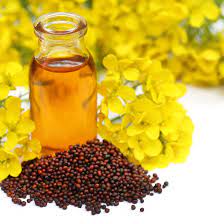 Rubbing or massaging warm mustard oil mixing with some salt on a patient's chest will help in reducing congestion in chest and is often used as a natural remedy for asthmatic conditions. It provides relief during an attack.
Question : Is there a permanent cure for asthma in India?
Answer : Asthma is one of the most common diseases of childhood. Children may outgrow it by adulthood, but for others asthma can be a lifelong condition. Asthma cannot be cured, but it can be treated and managed to help your child live a healthy life.
Question : How do you permanently finish asthma?
Answer : There's no cure for asthma, but it is a highly-treatable disease. Even better, today's medications have made asthma less of a burden than ever before. Still have questions? We're here to help. We'll send you expert care advice and treatment news from leading doctors at National Jewish Health. Sign up today."
Long run use of these remedies may give excellent results in  asthmatic patients.
Also Read : Best Panchakarma Treatment Service for Back Pain | Best Treatment for Fatty Liver | Best Treatment for IBS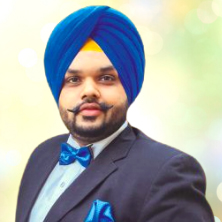 Dr. Vaidya Karanvir Singh is the younger Vaidya in Chandigarh Ayurved & Panchakarma Centre. He is the fourth generation in his family who is practicing as a general consultant in Ayurved & Panchakarma treatment at Chandigarh. In his practice, he had treated more than 1 Lakh Plus patients worldwide.
Article by Dr. Karanvir Singh (M.D in AYURVEDA, PANCHAKARMA FAGE) and reviewed by Vaidya Jagjit Singh (B.A.M.S)