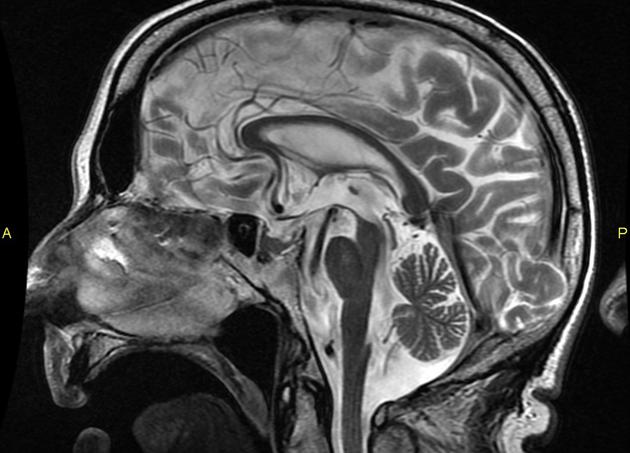 PROGRESSIVE SUPRANUCLEAR PALSY
Progressive supranuclear palsy (PSP) is a rare brain disease and cause weakness (palsy) by damaging the specific part of the brain above the nerve cells called the nucleus (supranuclear). This disease affects a person's ability to think and understand, eye movements and many important functions of the body. Along with this, patients also feel changes in their mood, behavior or personality. 

The symptoms of this problem are similar to Parkinson's disease. Progressive supranuclear palsy symptoms can worsen over time and can lead to life-threatening complications such as pneumonia and inflammation 

The disease often begins to develop at the age of 60 years or more. Its symptoms start appearing at the age of 60. However, in some cases, the disease can also affect people in their 40s or 50s. 

Progressive supranuclear palsy is more common in men than in women.
SYMPTOMS:
The most common symptom of progressive supranuclear palsy (PSP) is loss of balance in eye movements. This condition is called (ophthalmoparesis). Because, due to this, certain muscles around the eye become weak or paralysis can occur. Ophthalmoparesis can cause problems such as double vision, blurred vision, and light sensitivity. It can also affect the control of the eyelids.
This disease also affects other parts of the brain. The symptoms of this disease may get worse over time, which are as follows:
Instability and loss of balance

Slow or slow movement

Slurred pronunciation of words

Problems swallowing (dysphagia)

Memory loss

Facial muscle cramps

Head tilt due to stiffness in the neck muscles

Inability to pass urine

Change in behavior

Having problems with organization or planning skills
RISK FACTORS:
In progressive supranuclear palsy, there is only one factor that can put you at risk and that is age 

This condition most often affects people over the age of 60 years and there is no accurate information about its effect in people under 40 years of age.

The risk of this disease in men is higher than in women.
DIAGNOSIS
MRI can detect disorders that may resemble progressive supranuclear palsy, such as stroke .

Positron emission tomography (PET) scans can help detect early signs of brain changes that are not detected by an MRI.
REMEDIES
Glasses with bifocal or prism lenses: Glasses with bifocal or prism lenses provide relief from the problem of looking down. With prism lenses, people with progressive supranuclear palsy can comfortably look down without lowering their eyes.

Evaluating speaking and swallowing abilities: This technique will help you learn how to swallow things well.

Physical therapy and occupational therapy : This helps in improving balance .

Put eyedrops in the eye several times a day to prevent dryness of the eyes. It has many other benefits as well.

Have grip bars installed in your room, bathroom or other places to avoid falling if you lose your balance.

Use a walker to help you avoid falling backwards.

Avoid keeping notches or such things in the house.

Avoid even climbing stairs.
CAC TREATMENT:-
MAKAR RASAYAN TABLET:-

CAC MAKAR RASAYAN tablet is a herbo-mineral tablet and is purely Ayurvedic formulation. CAC MAKAR RASAYAN tablet help in balancing all the three doshas. It helps to rejuvenate body tissues and act as an immuno modulator. It helps in proper blood circulation. It prevents the skin from dryness. It contains natural ingredients like shudha kuchla, guduchi satva, shudha shilajeet, abhrak bhasma, ras sindoor, moonga bhasma, shankh bhasma, praval pishti etc. Herbs and minerals used for the formulation of these tablets show antioxidant, aphrodiasic, analgesic and immuno modulator properties.
DOSAGE – Take 1-2 tablets twice or thrice daily, or as directed by the physician.
NERVE UP TABLET :-

CAC Nerve up tablet is a herbo-mineral tablet and is purely ayurvedic formulation.  CAC Nerve up tablets help in balancing the vata doshas. It reduces kapha dosha, and acts as nervine stimulant. It shows effective results in improving the central nervous system. It contains natural ingredients like shudha kuchala, shudha shilajeet, abhrak bhasma, praval pishti, shankh bhasma etc. These contains natural vatahar properties and helps in curing vata diseases
DOSAGE– take one tablet twice a day with normal water.
PAIN O -KILL TABLET :-

CAC Pain o kill tablet is ayurvedic and purely herbal formulation. It help to relax your muscles and muscles cramps thus relieving pain. It balances all the three doshas of your body thus maintaining proper blood circulation. It provides soothing effect to the affected area of pain. It contains various herbs like Jivanti, Musta, Usher, Bilwa, Shatavri  and Kantakari. All these herbs are natural pain relievers
DOSAGE – Take one tablet twice daily or as guided by physician.
DETOX  PREMIUM POWDER :-

CAC DETOX PREMIUM POWDER are herbo-mineral sachets which are purely Ayurvedic formulation. These sachets mainly detox the body and eliminate toxic substances and helps in proper metabolism of all the functions. This formulation act at the level of the nervous system and facilitate proper conduction of signal impulse from the nerves to the muscles. These sachets have anti-inflammatory, antioxidant, and anti-bacterial, anti-fungal, and immune-modulator. The ingredients present in it are moti pishti, parwal pishti, shukta pishti, Giloy satv, kamdudha ras, Jahar Mohra, akik pishti, gandhak rasayan, sutshekhar ras, etc. These ingredients balances all the three doshas (Vata, Pitta & Kapha) and helps in blood purification, reduces burning sensation, weakness, and hot flashes in ulcerative colitis patients. It reduces the level of high uric acid in the body. The powder is very beneficial in relieving discomfort, numbness, muscle ache, and reduces swelling of the pelvic region. This powder provides a cooling & calming effect on the mouth ulcers. It is very beneficial in reducing the swelling, redness, stiffness, and improves the movements of joints.
DOSAGE: Take 1 sachet twice daily with normal water
NERVE PLUS TABLET :-

Cac nerve plus tablet contains Ghritkumari, kalimirch, Giloy satva, Shudha shilajeet, Shudha Kuchala, Shudha Vatsnabh etc. These herbs might be beneficial in improving appetite by increasing intestinal motility as well as gastrointestinal functions and also help prevent constipation. It might be good for diabetics due to the presence 
DOSAGE: Take 1-2 tablets twice a day .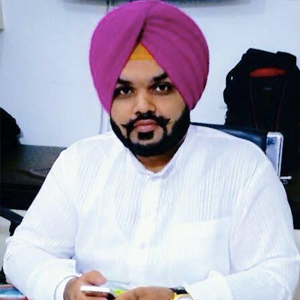 Vaidya Karanvir Singh is the younger Vaidya in Chandigarh Ayurved & Panchakarma Centre. He is the fourth generation in his family who is practicing as a general consultant in Ayurved & Panchakarma treatment at Chandigarh. In his practice, he had treated more than 1000 plus patients worldwide.
Article by Dr. Karanvir Singh (M.D in AYURVEDA, PANCHAKARMA FAGE) and reviewed by Vaidya Jagjit Singh (B.A.M.S)