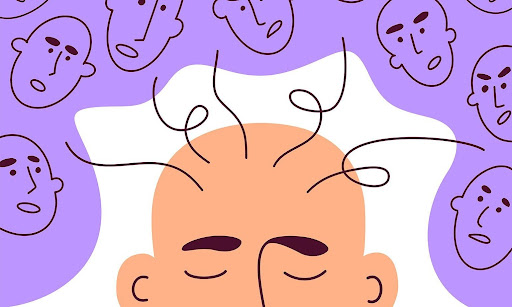 SCHIZOPHRENIA- Its causes, symptoms and treatment
Introduction
Schizophrenia is a type of a mental disorder that is characterized by frequent or relapsed episodes of psychosis.  Major symptoms include hallucinations (hearing voices), paranoia, disorganized thinking and dilusions . 
Symptoms gradually come on, young adulthood phase, and in many cases it is never resolved. There is no objective diagnostic test though the diagnosis is often used to describe observed behavior that may come from numerous different causes. Besides the observed behavior, the doctors will also take the history that includes the reported experiences of the patient, and reports of others familiar with the patient, while diagnosing. To diagnose someone with schizophrenia, doctors are supposed to confirm that functions and symptoms impairment are present atleast for 6 months (DSM-5) or 1 month. Many people suffering from schizophrenia have other mental disorders, especially substance use disorders, anxiety disorders, depressive disorders and obsessive that is compulsive disorder.

Symptoms
There are many signs and symptoms that may vary from person to person. It also involves a range of problems related to thinking, patient's behavior and their emotions.
Basic symptoms may include: 
Delusions: These are known as false beliefs that does not occur in reality. For instance, patient thinks that they are being harmed or harassed. Delusions occur in almost all the patients suffering from schizophrenia.
Hallucinations:

 These involve hearing or watching things that don't exist. Hearing voices is one of the most common hallucination.

Disorganized speech:

Disorganized thinking is inferred from disorganized speech. Effective communication could be impaired, and answers to all questions may be completely unrelated. 

Abnormal motor behavior

: Behavior isn't focused on a goal, that's why it's hard to do tasks. Behavior may include resistance to instructions, bizarre posture, useless and excessive movementor a complete lack of response.

Negative symptoms:

 This refers to inability of functioning normally. For instance, the patient may neglect personal hygiene or lack emotions. The patient may also loose interest in daily activities, socially inactive or inability to experience pleasure.
Symptoms can vary from severity over time, with periods of worsening and remission of symptoms
In men, the symptoms typically start from the early mid-20s and the symptoms may typically begin in the late 20s in the case of women. It is uncommon in children to diagnose with schizophrenia and rare for the old age people having age more than age 45.
Symptoms in teenagers
The symptoms of schizophrenia in teenagers are similar with the symptoms in adults, but the condition may be very difficult to recognize in them. This is because some of the early symptoms of the disease in teenagers are common for typical development during teen years, which may include:
A drop in performance at school or college

Irritability and depressed mood

Lack of motivation

Withdrawal from friends and family

Trouble sleeping

Insomnia

Lack of appetite
Causes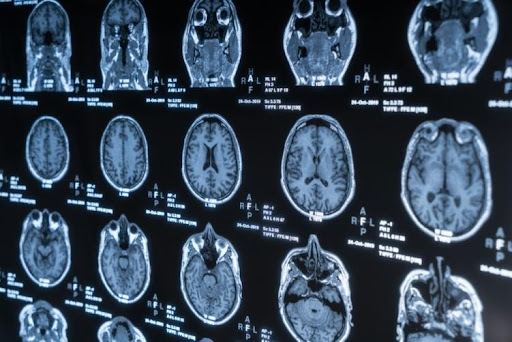 The proper cause of schizophrenia is still unknown. But like diabetes and cancer, this disease is a real illness associated with a biological basis. Researchers have uncovered a number of things that appear to make someone more likely to get schizophrenia, that includes:
Genetics:

 Schizophrenia can be a heredity disease, which means a greater likelihood to having this disease may be passed on from parents.

Brain chemistry and circuits:

 Patients suffering from schizophrenia may be unable to regulate brain chemicals called neurotransmitters that control certain pathways of nerve cells that affect thinking and behavior.

Brain abnormality:

 It can affect people without the disease.

Environment:

 Things like 

viral infections

, exposure to toxins like 

marijuana

, this disease more often surfaces when the body is having hormonal and physical changes.
Diagnosis
The first step to diagnose schizophrenia is to consult a primary care doctor or psychiatrist. Ask them what steps you should take, by telling them the whole history especially if the person is not interested in seeking help.
The first thing the doctor should do is a complete medical exam and a psychological evaluation. They'll ask about people in the family who may also still suffer from these symptoms or been diagnosed with the same disease, if they've ever been hospitalized for a mental condition and, how is the person's behavior lately.
Treatment
In modern : The doctor can prescribe some of the modern drugs that may include:
Aripiprazole 

Brexpiprazole 

Paliperidone 

Quetiapine 

Risperidone 

Ziprasidone 

Asenapine 

Cariprazine 

Iloperidone 

Olanzapine 

Clozapine 

Lurasidone
In Ayurveda : There are many ayurvedic medicines for schizophrenia in Ayurveda, but the most effective medicines are found in the CHANDIGARH AYURVEDA CENTRE (CAC).
This medi-kit comes in the name of "Schizophrenia go kit" that contains the following combinations of medicines:-
Detox Premium Powder

Active Plus Tablet

Brodley Syrup

Mann Mitra Tablet

Rasayan Vati

Brain Relaxant Churna

Calm Sleep Tablet
The medicines are very effective in the cure of schizophrenia as they contain high quality natural herbs and their action potential is amazing as compared to other brands.
The brief detail about the medicines is given below:-
1) Detox Premium Powder:
Detox premium powder is composed of herbo-mineral preparation that contains ingredients such as shukta pishti, giloy shwet parpati, yavakshaar, moti pishti, shudhyog tablet, etc. These all ingredients in combination deal with the symptoms of Schizophrenia patients.
2) Active plus Tablet:
active plus Tablet is a pure herbo-mineral formulation prepared from best quality of herbs. This tablet is proved to be the best for patient's physical and mental health, also helps in boosting up the immunity. 
3) Brodley Syrup:
This syrup is prepared from various herbs that deal with the delusion, disorganized behavior, hallucination, lack of emotions, and inappropriate posture, etc. 
4) Mann Mitra tablet :
It is helpful in making mind stong and helps in boosting the mind.
5) Rasayan Vati:
The ingredients used in this tablet shows antioxidant, anti-inflammatory, analgesic, antipyretic immune-modulator properties. 
6) Brain Relaxant Churna:
It helps to deal with health conditions such as hallucinations, feeling dilusions, disordered thinking& impair daily functioning related to schizophrenia patients.
7) Calm Sleep tablet:
They helps to calm mind and help to pacify the nervous system & makes your body relax and light.
For more details, visit our website
https://www.chandigarhayurvedcentre.com/product/schizophrenia-go-kit/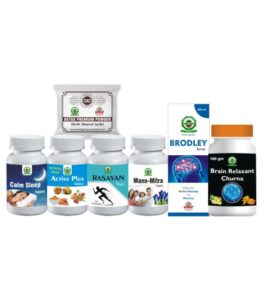 Schizophrenia Go Kit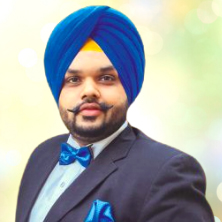 Dr. Vaidya Karanvir Singh is the younger Vaidya in Chandigarh Ayurved & Panchakarma Centre. He is the fourth generation in his family who is practicing as a general consultant in Ayurved & Panchakarma treatment at Chandigarh. In his practice, he had treated more than 1 Lakh Plus patients worldwide.
Article by Dr. Karanvir Singh (M.D in AYURVEDA, PANCHAKARMA FAGE) and reviewed by Vaidya Jagjit Singh (B.A.M.S)