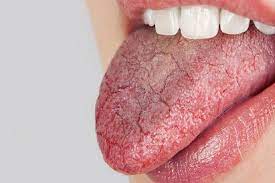 DESCRIPTION
Sjogren's syndrome is an autoimmune disease. This means that your immune system mistakenly attacks parts of your body. In Sjogren's syndrome, it attacks the tear and salivary glands. This causes dry mouth and dry eyes. This dryness can also occur in places where moisture is needed, such as your nose, throat and skin. Sjoggers can also affect other parts of the body, including your joints, lungs, kidneys, blood vessels, digestive organs, and nerves.

Most women suffer from Sjogren's syndrome. It usually starts after the age of 40. It is sometimes associated with other diseases such as rheumatoid arthritis and lupus.

To make a diagnosis, a doctor may use a medical history, a physical exam, certain eye and mouth tests, blood tests, and a biopsy.

Its treatment focuses on relieving the symptoms. It may be different from person to person; it depends on which part of the body is affected. This may include fake tears for dry eyes and sugar-free candy or water for dry mouth. Medications can relieve severe symptoms.



CAUSES OF SJOGREN'S SYNDROME
Sjogren's syndrome is one of the more common autoimmune disorders. In these diseases, a person's white blood cells attack their own tissues and organs, damaging them.

Why abnormal immune responses develop and destroy the body's own tissues is not clearly understood. Ordinarily, our immune system recognizes our own body parts as a "friend", and becomes activated to fight and destroy only "foreign" substances or harmful organisms, such as viruses.

Abnormal immune responses may be hereditary, or they may be related to prior viral or bacterial infections.

Sjögren's syndrome can occur alone (primary Sjögren's syndrome) or it can occur with other autoimmune diseases, such as rheumatoid arthritis, lupus, celiac disease or scleroderma (secondary Sjogren's syndrome).
Common causes of Sjogren's syndrome
The following are the most common causes of Sjogren's syndrome:

Genetic factors

Hormonal factors

Microinjection of embryonic cells

Environmental factors such as glandular viral infection

Risk factors for Sjogren's syndrome

The following factors may increase your chances of Sjogren's syndrome:

People over 40

Rheumatic diseases



SYMPTOMS OF SJOGREN'S SYNDROME
The following symptoms indicate Sjogren's syndrome:
The classic symptoms of Sjogren's syndrome are: dry eyes, dry mouth, fatigue, and joint pain.

Other symptoms include

Contact lens discomfort

dry sinuses and frequent sinus infections or runny nose

pain in the mouth, tongue, or throat

blepharitis

dryness or soreness of the skin

muscle pain without swelling

Difficulty chewing or swallowing

Dryness or peeling of lips

swelling and stiffness

Swollen salivary glands

Skin rashes

Vaginal dryness

Persistent dry cough

Sjogren's syndrome shows no physical symptoms and is still present in a patient.
TREATING SJOGREN'S SYNDROME
Yes, it is possible to prevent Sjogren's syndrome. Prevention may be possible by doing the following:
Increase indoor humidity

Increase fluid intake

Stimulate salivary flow



EDUCATIONAL INFORMATION FOR PATIENTS WITH SHOGREN'S SYNDROME
To maintain moisture in the body, keep drinking enough water throughout the day.

Take bath with lukewarm water, but maximum twice a day. Do not take bath with hot water as it destroys the natural moisture and smoothness of the skin.

Use a mild moisturizing soap, preferably one that contains glycerin, cocoa butter or cowpea (aloe vera).

Do not use gram flour, ubtan or rough rags.

After bath, wipe the body lightly with a towel and apply a light layer of moisturizer. Do not massage, as massaging can further damage the skin.

The use of coconut oil and groundnut oil in hot weather prevents drying of the skin. Petrol jelly, spleen, cotton or castor oil are beneficial in winter. There are many good moisturizers also available in the market.

Take a shower immediately after swimming and use a moisturizer.

Wear full sleeve cotton clothes. Wear more than one layer of cotton clothes in winters.

Apply a cotton or satin shell or layer under woolen and synthetic blankets.

If there is strong sunlight and strong wind, then keep your skin completely covered.

To ensure that the body gets enough vitamin D, sit or walk in the sun for some time every day.

Some patients have the possibility of darkening of the skin due to the use of medicines like Hydro-XY-Chloroquine, but it gets better later.

Patients who are feeling that the thumb and fingers are white, blue and red in winter, they should always keep their hands and feet warm.

Avoid standing for a long time in the event of a rash on the skin of the feet.

Use coolers, ACs, heaters, cigars, etc. to maintain the ideal temperature of your room at 30 degrees Celsius. This temperature is best suited for the skin.

To keep the humidity in the room, it is beneficial to keep water in a humidifier or a big vessel.

Use only cotton carpet mat on the floor in winter.

Use of wooden shutters in place of glass on windows and wooden/PVC flooring keeps the environment more humid.



CAC TRATMENT FOR SJOGREN'S SYNDROME
1. Cough go tablets
CAC Cough Go Tablet is a herbo-mineral tablet of size 650 MG and is a purely ayurvedic formulation. CAC Cough Go tablets help in balancing the kapha dosha. It shows effective results in Chronic Cough, common cold, and all respiratory diseases along with Seasonal Allergy, Bronchitis, and Bronchial Asthma. It helps to treat root cause and also increase immunity of the person. It's not only symptomatic
treatment but heals your body naturally. It contains pure herbal ingredients like Sonth (Zingiber officinale), Mulethi (Glycyrrhiza glabra), Pippali (Piper longum), Kali mirch (Piper nigrum), Laxmi vilas rasa, Abhrak bhasam, Tankan bhasam etc. These ingredients contain natural Kapha doshahar properties and help in curing all respiratory diseases and symptoms like dry eyes and mouth.
Recommended dosage – Take one tablet twice a day with normal water.

2. Nerve Up
It is pure herbo-mineral formulation which helps to balance the vata dosha. It act as nervine stimulator and also reduces Kapha doshas. It mainly acts on central nervous system. It contains natural ingredients like Shudha kuchala, Shudha shilajeet, Abhrak bhasma, Praval pishti, Shankh bhasma etc. These contains natural Vatahar properties and helps in curing vata diseases. It speeds up physical and mental processes. It helps in painful joints, stiffness, inflammation, swelling and general weakness.
Recommended dosage – Take 1 tablet twice daily with normal water after meal.

3. Trikatu syrup
Trikatu syrup is pure ayurvedic formulation comprises of mainly three herbs such as Pippali (Piper longum), Shunthi (Zingiber officinale), & Marich (Piper nigrum). The main function of trikatu syrup is it removes excess of Kapha doshas and supports the respiratory system, help to reduce body weight and hence detoxifies the body. It has anti-inflammatory, analgesic and antioxidant properties. It boosts metabolism and helps to reduce inflammation of the body. Helps to fight against infections, and improve the body's energy levels it is free from chemicals, additives, colors and fillers.
Recommended dosage – 2 tsp. twice daily before a meal.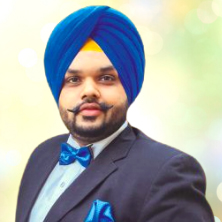 Dr. Vaidya Karanvir Singh is the younger Vaidya in Chandigarh Ayurved & Panchakarma Centre. He is the fourth generation in his family who is practicing as a general consultant in Ayurved & Panchakarma treatment at Chandigarh. In his practice, he had treated more than 1 Lakh Plus patients worldwide.
Article by Dr. Karanvir Singh (M.D in AYURVEDA, PANCHAKARMA FAGE) and reviewed by Vaidya Jagjit Singh (B.A.M.S)