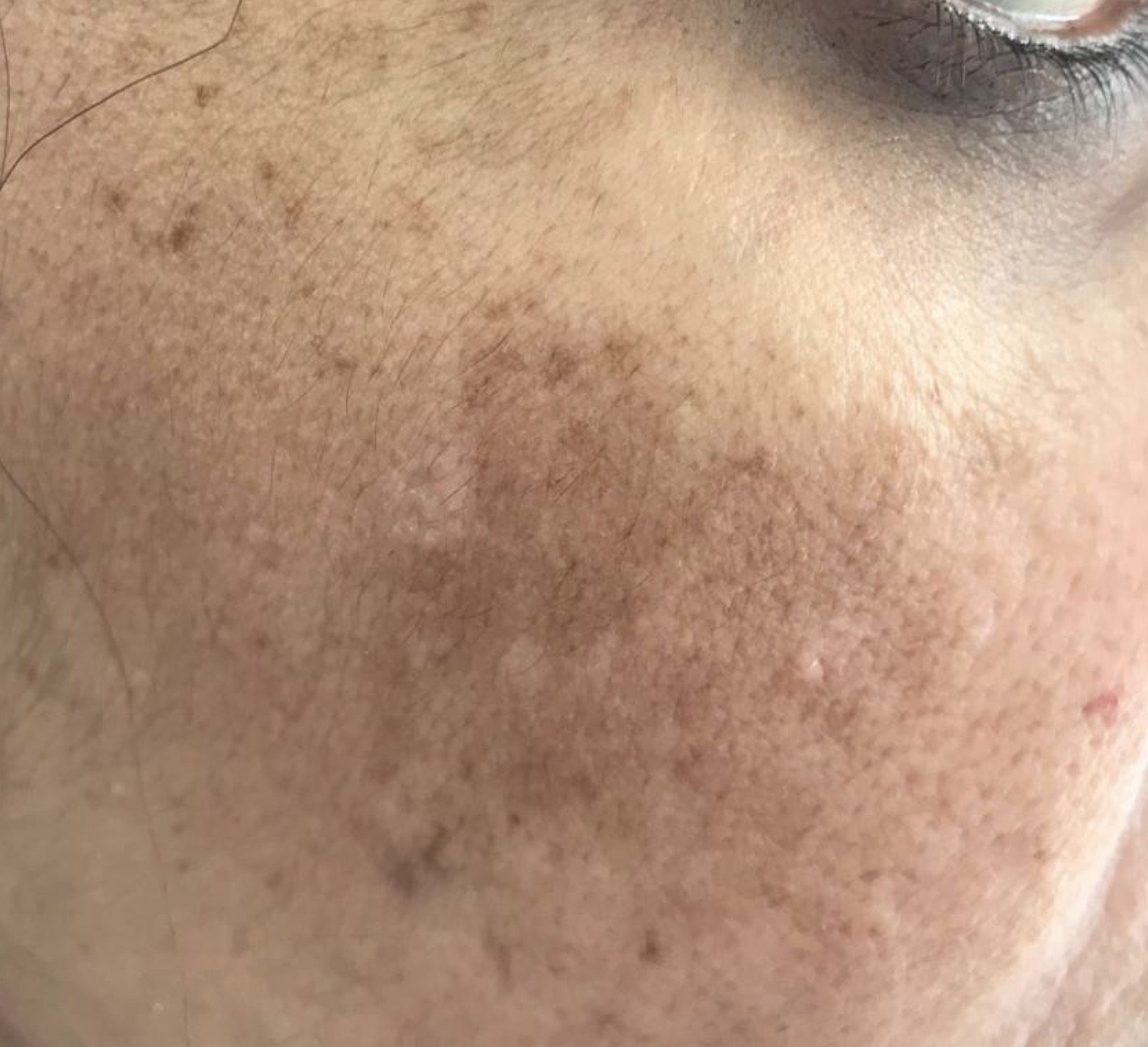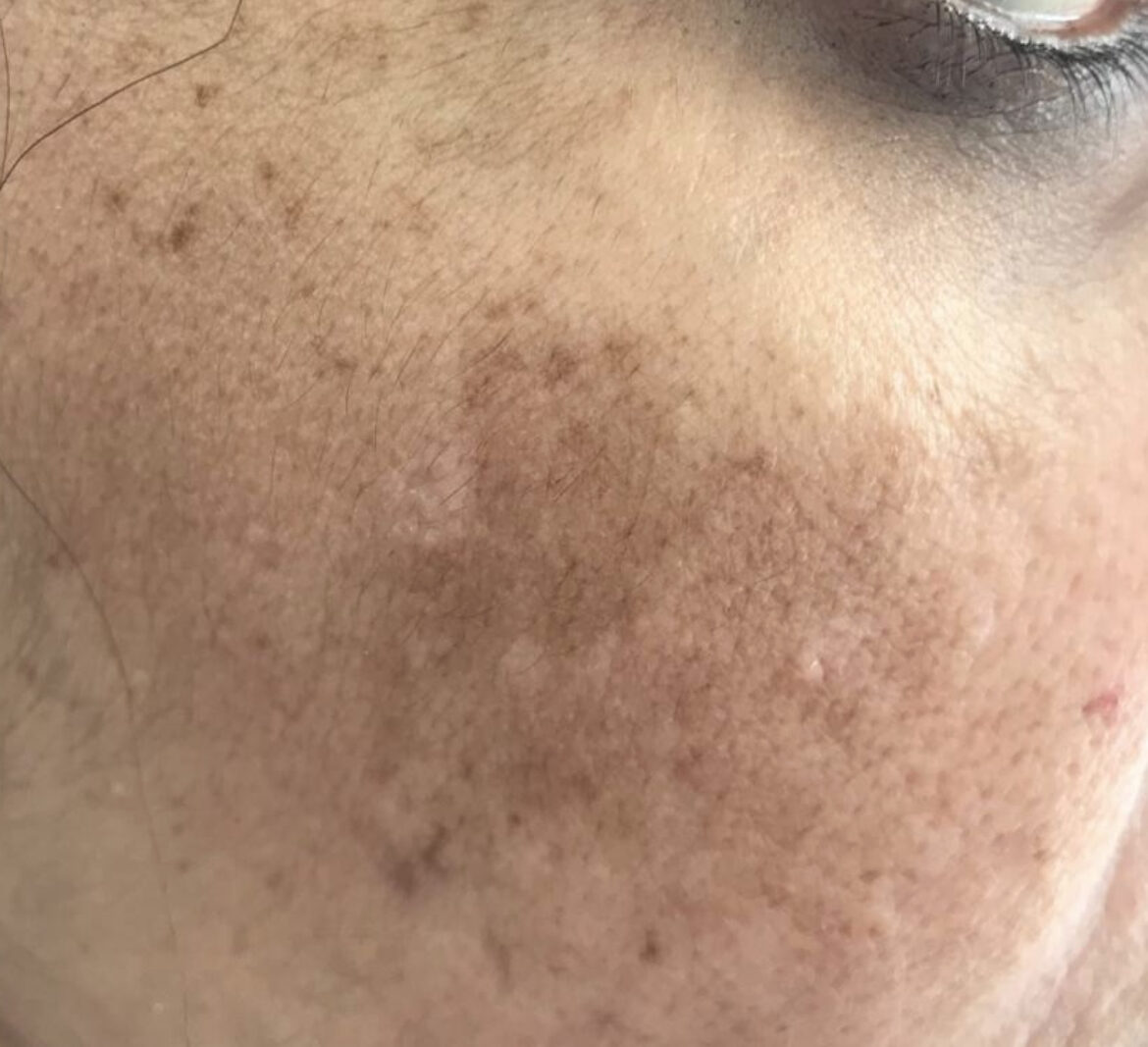 DESCRIPION
Every person wants to have beautiful skin, but due to skin related diseases this is not possible. There are many types of skin related diseases. Pigmentation (freckles) is a major skin disease. Pigmentation usually occurs on the head, cheeks and under the eyes. Pigmentation causes the skin to become lighter or darker than normal.

PIGMENTATION CAUSES
The problem of pigmentation can be due to the following reasons:-
The ultraviolet rays of inflammation cause damage to the skin due to prolonged exposure to the sun.

Not consuming nutrients. Due to this there is a lack of nutrients in the body.

Using chemical-rich products on the skin for a long time.

In women, it is mostly due to hormonal imbalance.

Taking birth control pills for a long time leads to pigmentation on the face in the form of freckles.

Living a very stressful life.

With age, there is also the problem of dark spots or freckles on the face.

Sometimes after acne, due to their scars, pigmentation happens.

There may be a problem of pigmentation in women at the time of menopause.



PIGMENTATION TYPES
the problem of pigmentation can also occur after an injury, wound or acne (Post Inflammatory Hyperpigmentation or Post Inflammatory Hypopigmentation). When the skin color becomes darker or lighter than normal. It takes longer to recover.
There are two types of pigmentation–
Hyperpigmentation

– The skin color is darker than normal. In this, freckles and black spots occur after acne on the skin. It is mainly found on the head and cheeks. If these symptoms are seen, get the treatment of freckles.

Hypopigmentation

– The skin becomes lighter than normal. In this, the color of the skin is sometimes lighter than normal. This serious disease can also cause white spots. Sometimes it is not a disease but it also happens normally in children. It can also be due to worms in the stomach or a lack of nutrients in the diet.



HOME REMEDIES FOR PIGMENTATION
Less exposure to sunlight

– The best way to avoid pigmentation is to minimize exposure to sunlight. Apply a good quality sunscreen with SPF 30.

Apply Aloe Vera gel

– Another way to avoid pigmentation is to sleep after applying aloe vera gel at night and wash the face with warm water the next morning. By doing this the problem of pigmentation will gradually go away.

Onion

– By applying the red part of the onion on the skin, you will see a change in the color of the skin.

Green tea

– If you cool the green tea bag and apply it on the place of pigmentation, then you will get a lot of benefit.

Cocoa butter

– it helps to remove pigmentation by nourishing the skin naturally. Use it thrice a day for better results.

Raw potato

– it provides nutrients to the skin. Peeling it and rubbing it on the skin provides relief in pigmentation.

Lemon and honey pack

– to remove pigmentation, leave the mixture of lemon and honey on the face for 10 minutes. After that wash your face.

Pomegranate –

As much as pomegranate is delicious to eat, it also has health benefits. Pomegranate is a super food for the skin. It contains polyphenols, which protect the skin from damage caused by the sun. Along with this, vitamins A, C, omega fatty acids and zinc are found in it, which are very beneficial in removing skin pigmentation. Apart from this, antioxidants also help in relieving stress.

Papaya –

Including papaya in your diet can reduce the production of melanin in the skin. It contains an enzyme called papain, which is an excellent exfoliant. With its help, the complexion of the skin becomes clear. In addition, fiber and minerals are also found in it, which helps in reducing body pigmentation. Its face pack is also very beneficial for pigmentation.

Green leafy vegetables –

The complexion of the skin improves with the help of green vegetables. It contains carotenoids, which protect the skin from the sun's rays and reduce oxidative stress. In addition, it is rich in antioxidants, which is beneficial in all types of skin problems. For this you can eat green vegetables like spinach, broccoli, zucchini and banana.

Carrots –

With the help of carrots, the complexion of the skin becomes clear. It contains certain minerals and antioxidants, which fight against free radicals and reduce skin pigmentation. You can also grind it and use it as a face pack.

Orange –

Orange is considered very beneficial in reducing pigmentation. With its help, the face looks beautiful. Vitamin C, A and antioxidants are found in abundance in its fruit. Apart from this, its peels are also very beneficial for you. You can make a face pack by drying them.



BE CAREFUL WITH THESE THINGS
To reduce pigmentation, you should not consume such a diet, which can increase the amount of melanin in the body. Dark spots appear on your skin due to the production of melanin.

For this, consume more vitamin C and antioxidant-rich substances. This helps in skin pigmentation. Consumption of fish is very good for the skin but it can increase the amount of melanin in the body.

Some substances contain chemical substances, which can worsen the condition of hyperpigmentation. Such as soy, black beans and flax seeds are just a few such things.

Do not consume deep-fry, spicy and oily food to reduce pigmentation. This may make the problem worse.

Apart from this, the amount of sugar in the food can also harm you. There is also the possibility of getting pimples and acne due to this. Apart from this, due to increase in body temperature, pimples and pimples come out on the skin, so it is very important to consume more amount of water.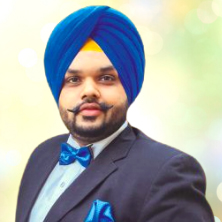 Dr. Vaidya Karanvir Singh is the younger Vaidya in Chandigarh Ayurved & Panchakarma Centre. He is the fourth generation in his family who is practicing as a general consultant in Ayurved & Panchakarma treatment at Chandigarh. In his practice, he had treated more than 1 Lakh Plus patients worldwide.
Article by Dr. Karanvir Singh (M.D in AYURVEDA, PANCHAKARMA FAGE) and reviewed by Vaidya Jagjit Singh (B.A.M.S)