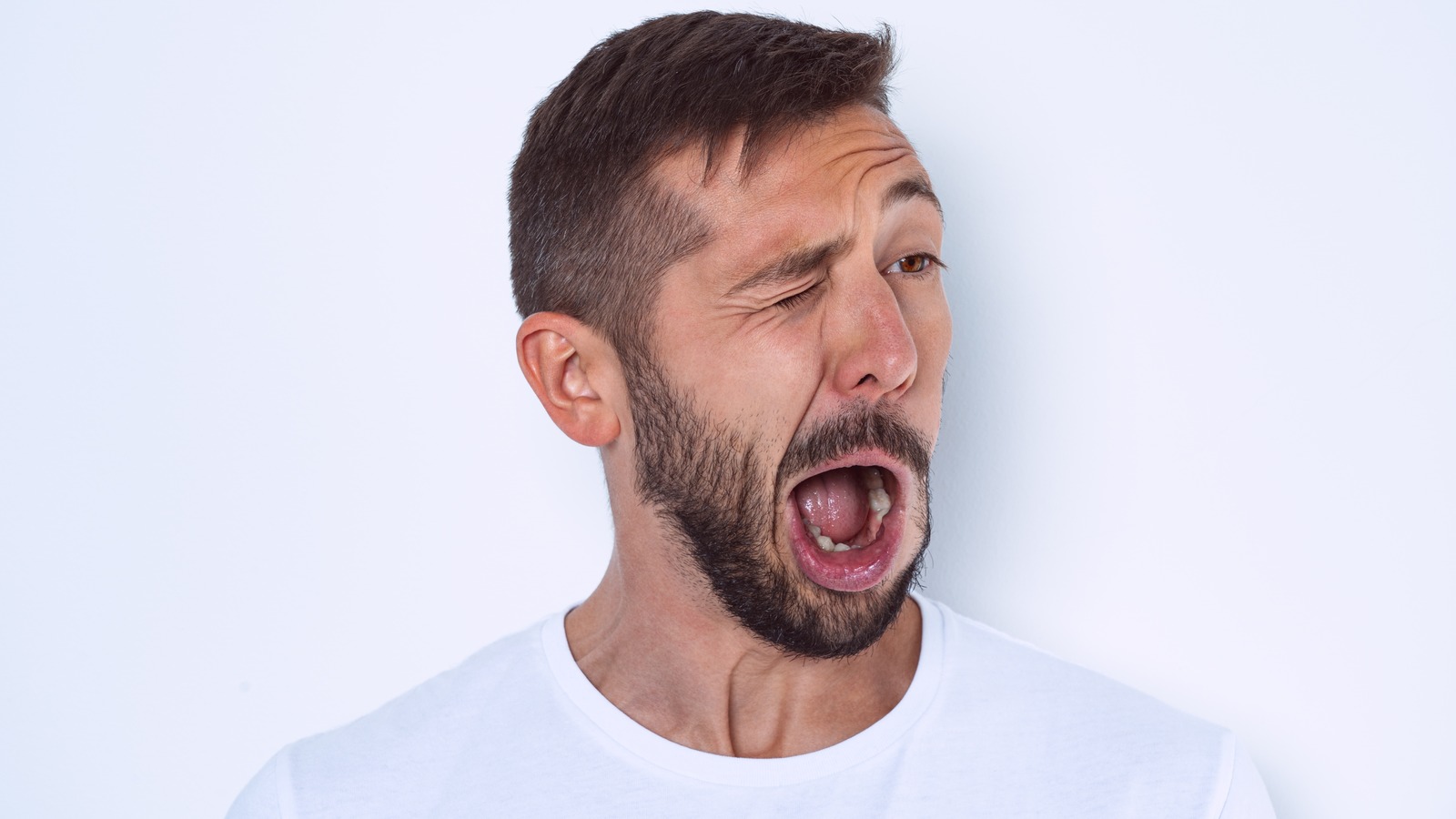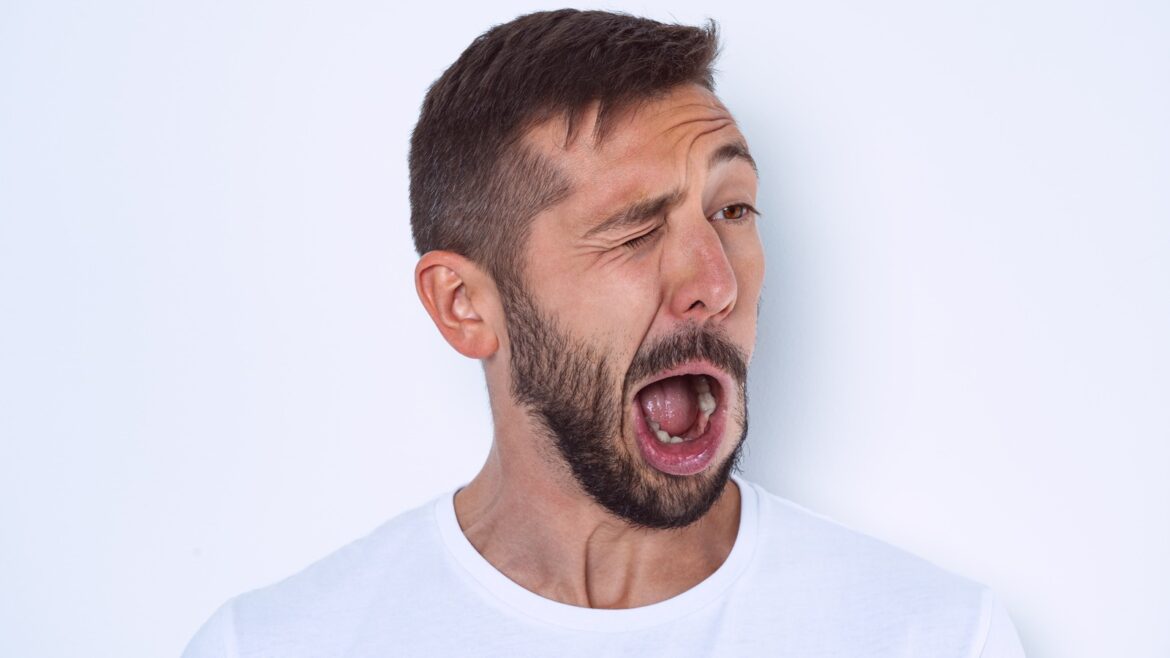 INTRODUCTION
Tourette's syndrome is a medical condition of the nervous system that forces people to make sudden sounds or movements called tics. Sadly, patients suffering from Tourette's syndrome cannot control this behavior. Some people who are affected by this syndrome frequently clear their throat or blink. They may even suddenly throw out some words that they had no intention of. There are a lot of treatments to control tics, but if it is not too severe and does not bother the patient, they don't really require treatment. For some people, this disorder usually starts in childhood and disappears as they grow up. However, it can be really upsetting and embarrassing for people who still have full blown Tourette's syndrome in their adulthood. There is an area in the brain called the basal ganglia that helps control the movement of the body, differences in the basal ganglia can lead to Tourette's syndrome.

CAUSE OF TOURETTE'S SYNDROME
This syndrome occurs due to the deterioration of the balance of neurotransmitters present in the brain. Because this part of the brain keeps the cells active. 

Today the exact reason for this is not clear. 

Sometimes it is genetic. 

If someone is suffering from Tourette's syndrome, then that person is also seen in Obsessive Compulsive Disorder (OCD), Attention Deficit Hyperactivity Disorder (ADHD) and learning disabilities.



SYMPTOMS OF TOURETTE'S SYNDROME
Tics are seen in both physical and oral sufferers in Tourette's syndrome. Its main symptoms include:
Grinding teeth

Making faces

Shrug

Rolling eyes

Nod head

To whistle

Throat clearing

Coughing

Hiccup

Shout

Making the same sound over and over

Tongue licking

Making animal sounds

Say anything

Abuse (very rare)



TOURETTE SYNDROME COMPLICATIONS
Tourette's syndrome is a nervous system disorder that can cause tics in children or adults. Due to this problem, the patient may also have to face social and practical challenges. You can also have many mental problems because of Tourette's syndrome. The main dangers of Tourette's syndrome are as follows.

Attention deficit hyperactivity disorder (ADHD)

Obsessive Compulsive Disorder ((OCD))

Autism spectrum disorder

Learning disabilities or dyslexia

Serious sleep problems

Depression

Anxiety and unrest

Headache problem

Anger management problem



CAN LIFESTYLE CHANGES OR HOME REMEDIES HELP ME DEAL WITH TOURETTE'S SYNDROME?
The lifestyle and home remedies mentioned below can help you deal with Tourette's syndrome:
Seek help

– Your family, friends, doctor, or support group can help you cope with Tourette's challenges.

Be active

– Activities like playing, painting, etc. will take your mind off your symptoms.

Relax

– Read a book, listen to music, meditate or do yoga. Do activities that you enjoy. This can help in coping with stress.

Get information

– Learn everything about your condition, so you know what to do if you have symptoms.

If your child has Tourette's syndrome, talk to his school about it.

Staying socially fit can also be difficult for a child with the disease. Teach the child how to manage the comments he receives from other children.



AYURVEDIC VIEW TO TOURETTE SYNDROME
Ayurved works on the principle of achieving balance among three main doshas¬ vata, pitta and kapha. As per Ayurveda, vata governs the air and body movement, and Tics and Tourette are caused by an imbalance of vata dosha. Accumulation of ama dosha because of improper digestion, which result to harmful toxins accumulation. Vata doshas, this ama doshas causes blockage of channels of nerves and cause a neurological disease. An additional condition is aggravated with stress, anxiety, less sleep, vata aggravating behavior and cause symptoms of tics.

To correlate this in modern science, functioning of Basal ganglia should be understood. The part of the brain associated with many movement conditions is termed the basal ganglia. The traditional movement condition related to malfunction of the basal ganglia is Parkinson's disease. Although Tourette's syndrome and Parkinson's disease are both connected with problems in basal ganglia. Ayurveda also says that Vata aggravates in adulthood and is minimum in childhood stage. So, in children because of increased kapha and fewer vata aggravation, nerves' drying effect of vata is minimum; Resulting only in nerves' function imbalance. This basic concept of Tics and Tourette's syndrome is already mentioned in old ancient Ayurveda texts dated back more than 3000 years. Ayurveda texts have mentioned about its treatment protocol since then, that is proving helpful till today's time as well.

HERBAL MEDICINES FOR TICS
Bala (sida cordifolia)

– it works by regulating the functions of nerves and brain.




It may also help to control the abnormal muscle movement by controlling the transmission of impulses through the nerves.

Kaunch beej (mucuna pruriens)

– it works by reducing inflammation and damage to the brain tissue and nerves by acting as anti- inflammatory agent and an antioxidant.

Ashwagandha (withania somnifera)

– ashwaganth may help to control tics symptoms naturally.




Give relief to stress and nervousness that may be the common causes of tics.




Regulate muscle movements and improve brain health.

Brahmi (bacopa monneri)

– brahmi may offer natural treatment for tics.




It is found to control muscle movements by reducing the activities of the nerves and improving brain functions.




Jatamansi churnam




Yograj guggul




Kaunch beej churnam




Ekangveer ras




Vishtinduk vati




Brahatvat chintamani ras




Sarapgandha ghan vati




Shankhpushpi churnam




Vacha churnam

Dashmoola kwatham




Mahanarayan oil

Mahamash oil

Vishgarbha oil
Along with above mentioned herbal formulations, wonderful Ayurvedic therapies like
:
Shirodhara,




Nasyam,




Abhyang




Marma massage are helpful in reducing tics. Treatment needs to balance the tridoshas, especially Vata dosha.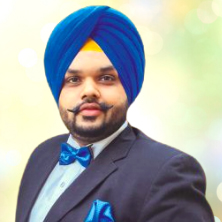 Dr. Vaidya Karanvir Singh is the younger Vaidya in Chandigarh Ayurved & Panchakarma Centre. He is the fourth generation in his family who is practicing as a general consultant in Ayurved & Panchakarma treatment at Chandigarh. In his practice, he had treated more than 1 Lakh Plus patients worldwide.
Article by Dr. Karanvir Singh (M.D in AYURVEDA, PANCHAKARMA FAGE) and reviewed by Vaidya Jagjit Singh (B.A.M.S)