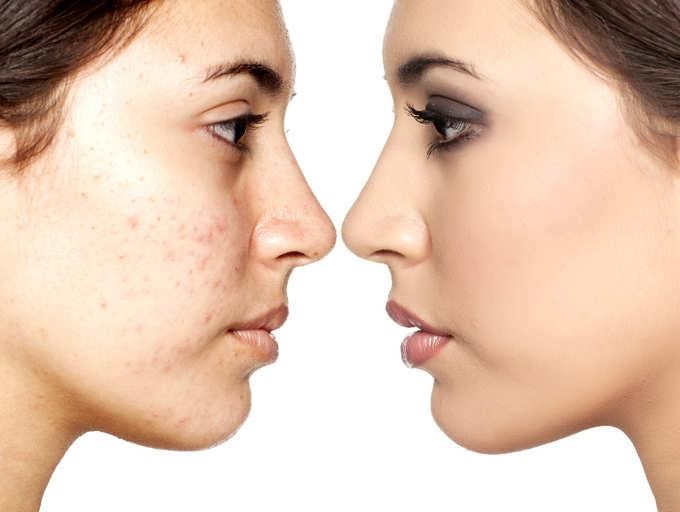 What are the Sign and Symptoms of blemishes?
INTRODUCTION
Any type of mark , spot, discoloration  or flaw that appears in skin or you can say any kind of imperfection in skin ,can be considered as blemish.
SIGN  AND  SYMPTOMS
Sign and symptoms of  blemishes  depends upon the type of blemishes . Most common types which are commonly  seen among  people are 
Acne is a skin condition which is common among people and it occurs due to skin producing too much oil . Oil production can be increased due to following reason
overactive sebaceous  or oil  glands of skin 

Any kind of hormonal change during puberty , menstruation. 

Stress factor , anxiety , depression can also acne .
There are many  types of acne, according to variation in their appearance . Some examples include:
 Black heads are small, dark spots on the skin. They looks like  trapped dirt but they contains oil that has become stuck inside the pore. When reaction between oil and air occur this becomes black in color.
White heads are kind of small and round blemishes , which are white or skin colored. When oil and dead skin cells block the skin pores this lead to cause whiteheads. 
Papules are small, hard, red bumps on the skin. These occur  when excess oil, bacteria, and dead skin cells travel deep into the skin pores , that cause inflammation. 
Pustules are raised spots that contains yellow or white pus . Pustules occur due to infection .
Nodules occur when skin pore clogged .It is a large skin blemishes  . The excessive  oil  secretion and bacteria lead to infection and inflammation inside the skin.
Acne cysts are large, swollen, red blemishes and sometimes painful to touch.
Like nodules, cysts can cause permanent scarring of skin  .
It is a condition when some portion of the skin appears more darker than other . It is usually harmless .
 Hyperpigmentation can occur due to  result of genetic factors, sun damage, or acne scarring.
They are small, flat spots that may be red, brown, tan, or black in color and can appear anywhere on the body.  
These kind of hyper pigmentation occurs due to lot of sun exposure .Acne scarring can also cause dark spots to remain on the skin once the acne has cleared.
Melasma is a type of hyperpigmentation that occurs due to over production melanin. Mostly occurs in pregnancy or a women taking birth control pills. The hormonal changes is the main reason that leads to increase production of melanin
Birthmarks   that appear on the skin of a person from birth. Some birthmarks disappear with time, while others may be permanent.
However, these skin blemishes can occur due to :
blood vessels not forming properly

Clumping of skin pigment cells leads to  creating moles or patches of darker skin

any kind of  overgrowth of skin that cause raised patches of thickened skin
A birthmark will look different than the skin surrounding it. They may be:
flat or raised

similar to a bruise or stain

any color like red , brown , tan
Some harmless birthmarks can grow rapidly , which can be alarming. Talking with a dermatologist can help people know about the reason of  birthmark growth.
 Cold sores are kind of  fluid-filled blisters. These are usually red and painful that form on the lips or around the mouth. They occur due to  infection with the herpes simplex virus.
Cold sores are contagious in nature , so people should avoid  contact with others until the sores have healed to avoid passing the virus on.
Some types of blemish can occur as a sign of skin cancer. Be aware about this and consult dermatologist if you have following  signs 
a new mole or mark that grows quickly

a mole or mark that bleeds 

a blemish that changes in shape, size, or color

a mole that is asymmetrical or has rough, irregular edges

a mole size is  larger than 6mm
What causes blemishes ?
Some blemishes are caused by virus like herpes zoster , vericella virus .
Certain types of skin infections cause blemishes to erupt on the skin and leads to pus formation . Fungal infection , yeast infection are reasons for the blemishes  to occur.
Acne may have a genetic link. Hereditary condition can also be a reason for blemishes to occur. 
Overexposure to the harmful rays of sun that are ultraviolet (UV) A and B rays, can cause skin damage sometimes may cause  skin cancer, hyperpigmentation.
Environmental toxins, like polluted air ,exhaust from car and factories can cause harm to your skin 
What you eat can affect your skin. Food allergies  and contact dermatitis leads to skin irritation that can cause blemishes . Dairy products, such as skim milk, diets high in sugar , carbohydrates can cause blemishes .
Use of some kind of  medications leads to cause acne as a side effect. These include:
corticosteroids

androgenic steroids 

lithium
How to treat blemishes
Treatment of blemishes depends upon the type of blemishes that are occurring
Acne medications 

Salicylic acid 

Hydrocortisone cream 

Sun protection from UV rays 

Dermatological procedures like laser therapy , chemical peels can be beneficial .

Healthy eating habits 
AYURVEDIC  APPROACH FOR MANAGEMENT
In Ayurveda, it is supposed that when a person is consuming excessive salty, fried, oily food products it causes an imbalance in the Bhrajak Pitta which further leads to the formation of certain skin problems and one of the most common is blemishes. To cure blemishes, several natural herbs have various medicinal properties that work of its root cause and maintain the hormonal balance by which the person doesn't have to face such types of skin issues.
Chandigarh Ayurved Centre had made a wonderful medicinal kit that can be used by both men and women and of any age. 
BLEMISHES  GO  KIT
'Blemishes Go Kit' contains  – 
Detox premium powder

Skin glow kadha

Blood purifier

Aloe Vera gel 

Twak tailam 

Skin care tablet 

Panchtikta ghrita guggulu
For more information visit our website 
https://www.chandigarhayurvedcentre.com/product/blemishes-go-kit/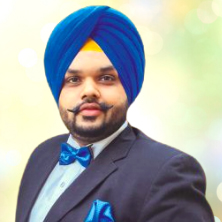 Dr. Vaidya Karanvir Singh is the younger Vaidya in Chandigarh Ayurved & Panchakarma Centre. He is the fourth generation in his family who is practicing as a general consultant in Ayurved & Panchakarma treatment at Chandigarh. In his practice, he had treated more than 1 Lakh Plus patients worldwide.
Article by Dr. Karanvir Singh (M.D in AYURVEDA, PANCHAKARMA FAGE) and reviewed by Vaidya Jagjit Singh (B.A.M.S)