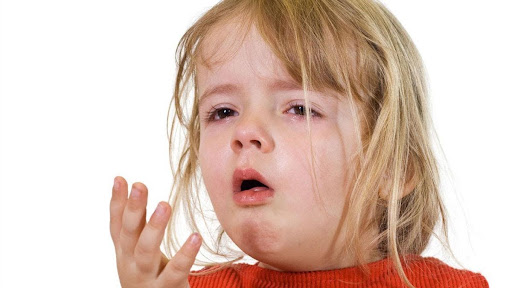 What is Croup and How to treat it?
Croup is a condition in which viral infection occurs that leads to swelling around the vocal cords.

Croup is characterized by difficulty in breathing and a bad cough that sounds like a barking seal. Many of the viruses that can cause croup also lead to the common cold. 

This condition is commonly seen in winter months.  Croup usually affects the children under the age of 5.
What Causes Croup?
There are various viruses that can cause croup. Many cases come from para influenza viruses (the common cold). 

Other viruses that may cause croup include adenoviru, respiratory syncytial virus (RSV).

This condition may also be caused by allergies, exposure to irritants, or bacterial infections. But these cases are rare.
What Are the Symptoms of Croup?
Most severe symptoms are seen in children under the age of 3. This is because of the reason that a child's respiratory system is smaller than an adult's. Symptoms that are commonly noticed in most cases of croup include:
Fever

Cold, sneezing and runny nose

Barking cough

Heavy or difficult breathing

Hoarse voice
Immediate Contact should be done with doctor if there are symptoms like:
High-pitched sounds while breathing

Pigmentation around the nose, mouth, and fingernails

Difficulty in swallowing
Croup may persist for more than one week, reoccurs frequently, or is accompanied by a fever where temperature is more than 103.5 degrees. An examination is done to rule out bacterial infections or other more serious conditions.
Spasmodic Croup
Some children suffer from mild case of croup in which symptoms appears with the common cold. In this type of croup main symptom is  barking cough . It doesn't include a fever that is often seen with other cases of croup.
Diagnosis of Croup
Diagnosis of Croup is made by taking history of patient and by examination.

Your physician will likely listen to the cough, observe your breathing and ask for a description of symptoms. 

If croup symptoms are persistent, then throat examination or X-ray is done  to rule out other respiratory conditions to confirm the diagnose.
Treatment of Croup
In Mild Cases
In mild cases, croup is effectively treated at home. Over-the-counter pain relievers are helpful to reduce the discomfort in the chest, throat, or head. 

Cough medicines should be taken after advice from a medical professional.
Severe Cases
If someone is facing problems like difficulty in breathing, swallowing then a visit to a hospital or clinic is warranted. Doctors may use steroid medications to open your airways for easier breathing. 

In extreme cases, a breathing tube may be used in child that will help child to get enough oxygen. If croup is caused by any kind of bacterial infection then antibiotics are administered in the hospital and prescribed for later use. Dehydrated patients may require intravenous fluids.
What to Expect in the Long Term?
Generally croup that is caused by a virus infection goes away on its own within one week.

In Bacterial croup antibiotic treatment is done. The duration of the antibiotic therapy depend upon the severity of the symptoms and infection. Complications are not commonly seen in patients. 
Prevention
Most cases of croup are caused by the same viruses that are responsible for causing common cold or influenza. So Preventive measures are similar for all these viruses. That mainly include
Frequent Washing of hands 

Cover your face properly while going outside from house

Avoid going in crowded places

Keeping hands and objects out of the mouth

Avoiding people who are not feeling well

Some of the cases of croup are caused by conditions like measles. To avoid these kinds of ailments parents should keep their children on schedule for proper vaccinations.

There are also vaccinations for some bacterial infections that cause similar symptoms to croup. These infections include the Haemophilus influenzae type b (Hib) vaccine and the diphtheria vaccine.

So make sure that both you and your child receive get vaccinated to protect against these kind of serious infections.
How is it spread?
Croup is contagious condition that means it spread from person to person. The pathogen that leads to croup is spread by coming in contact with infected respiratory droplets of croup patient while coughing or sneezing.

In addition to this, coming into the contact of contaminated surfaces and then touching the face, nose, or mouth can spread the infection.
Home remedies to ease the symptoms
Prepare a homemade Vapor rub for barking cough

Rub essential oil on the chest

Expose yourself to humid air

Use any cough syrup to treat mild cough
These will help to reduce your breathing difficulties and relieve symptoms.
Ayurvedic Treatment of Croup
Ayurvedic treatment is purely based on balancing the doshas. Chandigarh ayurved centre provides combination of medicines that are helpful to treat the condition from the root cause. All the medications that are given for the treatment of the croup are effective to treat the infection and relieve symptoms. 
Medications are
Broncho care syrup

Cough Go Tablets

Kapha Sachet Powder

Giloy capsule

Trikatu Syrup
Description of medications
Broncho care syrup is used to eliminate chronic cough, bronchitis, common cold, whooping cough, etc. The ingredients show antioxidant, anti-inflammatory, expectorant, bronchodilator properties.
These tablets are very effective in bronchitis, cough, cold, nasal problems, and other respiratory problems.
Their properties generally balance the vata and kapha dosha. The sachet contains ingredients like – Sitopladi churna, Abhrak bhasma, Laxmi vilas ras, Godanti bhasma, etc. It is used mainly in chronic cough, whooping cough and trouble breathing. It also relieves congestion of chest, sore throat. 
Giloy capsules are formed with the standardized extract of herb giloy (Tinospora cordifolia). The Giloy herb improves immunity, removes toxins from body and purifies blood, beneficial in cough, cold, fever, & bronchitis.
This syrup has best results in anti-inflammatory, pain-relieving, and expectorant. It can modulate your body's immune response while cutting the characteristic inflammation associated with the back pain.
For more details you can visit our website
www.chandigarhayurvedcentre.com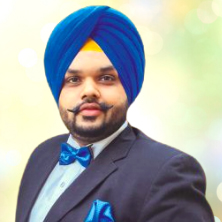 Dr. Vaidya Karanvir Singh is the younger Vaidya in Chandigarh Ayurved & Panchakarma Centre. He is the fourth generation in his family who is practicing as a general consultant in Ayurved & Panchakarma treatment at Chandigarh. In his practice, he had treated more than 1 Lakh Plus patients worldwide.
Article by Dr. Karanvir Singh (M.D in AYURVEDA, PANCHAKARMA FAGE) and reviewed by Vaidya Jagjit Singh (B.A.M.S)