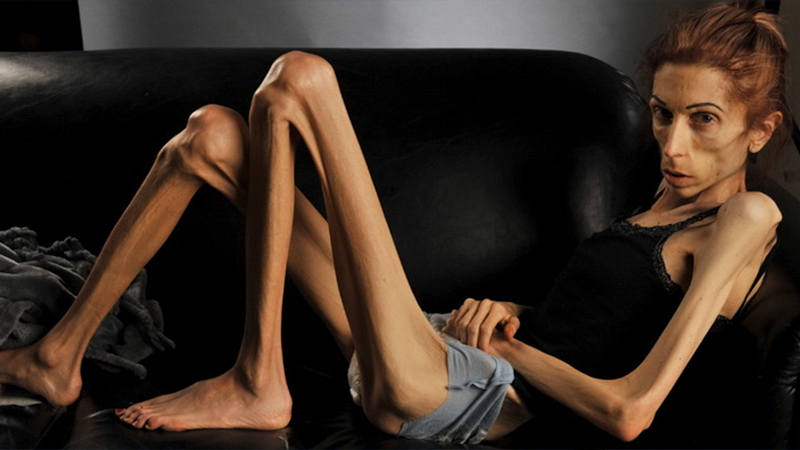 What is anorexia nervosa?
Anorexia nervosa is an eating disorder in which a person weighs less than normal. Not only this, the person always suffers from the fear of gaining weight. Although this disease can happen to anyone, but the symptoms of this disease are seen more in women than men. In such a situation, the person restricts their food intake to a great extent. Not only this, many times a person vomits after meals to lose weight. Sometimes for this, we do more than necessary exercises. Although anorexia is not a nervosa mental health disorder, but due to this problem a person puts his life in danger.
Symptoms
Some physical, emotional and behavioral symptoms can be identified about this disease and it can be identified and treated. The person suffering from this disease needs excessive weight loss, thin body, insomnia, dizziness, tiredness, thinning of hair, period or lack of time, abdominal pain, yellow and dry skin Symptoms include constipation, dehydration, swelling in the extremities, fall in blood pressure, frequent fasting, skipping meals or eating very small amounts of food, excessive exercise, and vomiting after eating.
Although there are many special behavioral and physical signs related to anorexia nervosa, not all signs appear in every person. In addition to dermal signs such as the growth of hair called embryos on the body and face, the causes of hollowing or falling of teeth, dilation of the stomach and swelling of joints are due to this. The type and intensity of signs and symptoms may vary from person to person and they are not easily seen even when they are present. Anorexia nervosa resulting from impaired dietary self and related malnutrition causes acute problems in every major organ system. [11] [12] [13]
Possible signs of anorexia nervosa
Russell's mark is a stain that occurs on the posterior part of the hand, mainly on the tip of the hand, due to the throat being inserted into the throat to induce vomiting. These scars are caused by repeated skin contact with teeth.

Chronic ulcers are affect areas such as the toes, which can occur when a sensitive person comes in contact with cold or moisture.

Chilblains possible cutaneous complication of anorexia nervosa.

Clear, rapid, dramatic weight loss

Traces made on the knuckles 

Soft, fine hair growth on the face and body 

Making elaborate meals for others but eating nothing themselves 

Do not eat anything (lean) despite being lean or extremely underweight

Fear of gaining weight or becoming fat

Ritual: Cutting the diet into very small pieces; avoid to eat in front of others; Hide or throw away food

Purification: Use of laxative drugs, appetite loss pills; automatic vomiting; after eating anything, vomit and immediately run to the bathroom to get rid of calories.

Performing continuous exercises 

Despite others telling them that they are very slim, believing that they are gross.

Intolerance to cold: complaining of frequent cold due to loss of body fat; The body temperature is lowered to save calories (hypnotic)

Mental depression: often depressed, lethargic 

Loneliness: staying away from friends and family; Pulling and trying to hide

Cover: Wear loose-fitting clothes to hide weight loss

Cheeks may swell due to increased salivary glands due to excessive vomiting. 
Treatment
Whoever is suffering from this disorder, can change their own habits and control their disease to a great extent. For example, on the advice of a nutritionist, follow a healthy diet and include all the nutrients that are necessary for a healthy lifestyle. Also, try to reduce stress and anxiety through yoga. Apart from this, therapy and medicines can also be taken for its treatment.
Chandigarh Ayurved Centre provides a complete solution for your weak digestion named as "Anorexia cure Kit". This kit comprises of six ayurvedic products.
Ayurvedic treatment for Anorexia Nervosa
ALL PRODUCTS DESCRIPTION IN DETAIL: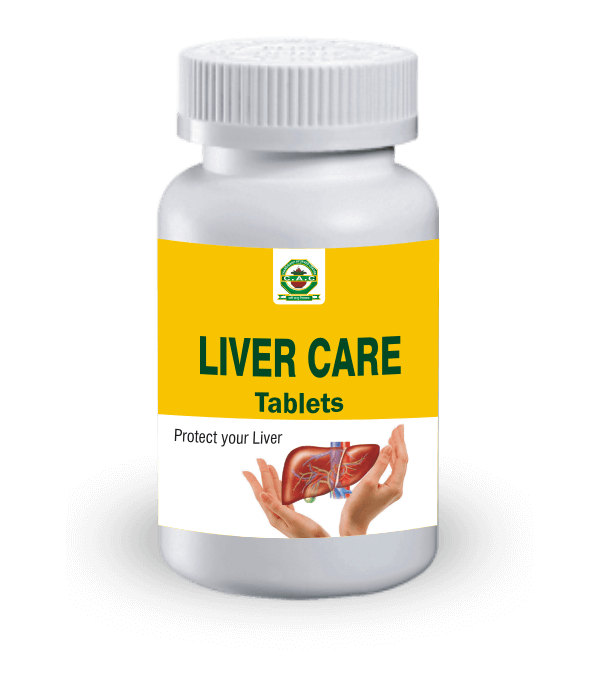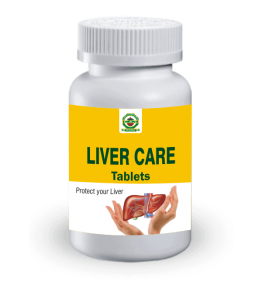 Liver Care Tablet
These tablets are 100% safe and purely ayurvedic formulation. It maintains the proper functioning of the liver and stimulates the growth of new liver cells. Liver Care Tablets contains Ingredients like Kalmegh (Andrographis paniculata), Kutaki(Picrorhiza kurroa), Bhumi amla( phyllanthus niruri), Giloy(Tinopora Cordifolia), Yavakshar( Hordeum vulgare), Imli Kshar( Tamarindus indica), Mukta Shukta pisti etc. These herbs balances excess Pitta Dosha and helps in problems like abdominal bloating,flatulence, abdominal pain, loss of appetite and indigestion.
Recommended Dosage: Take 1 tablet twice daily with normal water.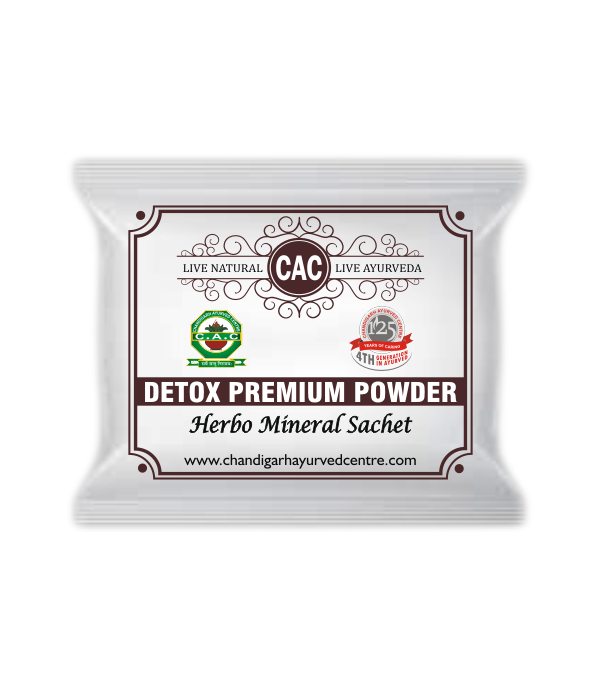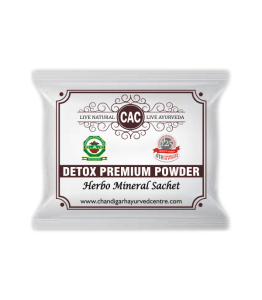 Detox Standard Powder
This is an herbal ayurvedic preparation that contains ingredients like parwal pishti, shukta pishti, giloy satv, kamdudha ras, shwet parpati, etc. As the name suggests it helps in overall detoxification of the body. This herbal powder supports the digestive system of an individual.
Recommended Dosage: Take 1 sachet twice daily with normal water.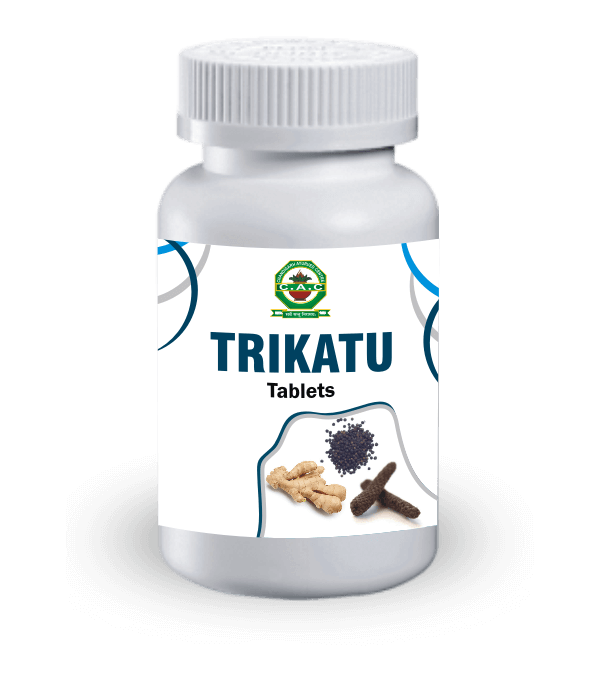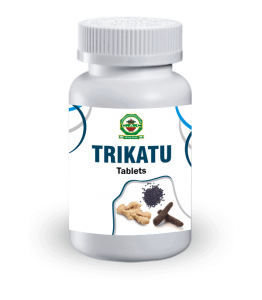 Trikatu Tablet
As the name suggests three ingredients are used for its preparation like Shunthi, Pippali, & Maricha. These herbs in combination deal with the loss of appetite, gas, flatulence, bloating, abdominal distension, weak digestion, constipation, abdominal pain, etc.
Recommended Dosage: Take 1 tablet twice daily with normal water.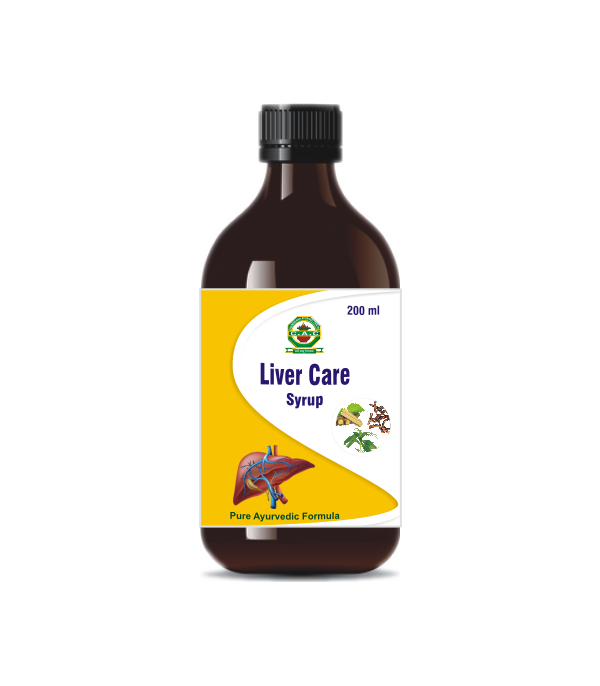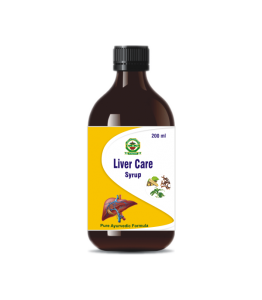 Liver care syrup
Liver Care syrup helps in balancing Pitta dosha. This Syrup enhances regeneration of liver cells, promote functions of liver, and improve blood flow from the liver. It helps in the treatment of fatty liver, liver cirrhosis, Hepatitis, and obstructive Jaundice. It contains Ingredients like Kalmegh (Andrographis paniculata), Kutaki (Picrorhiza kurroa), Bhumi amla( phyllanthus niruri), Giloy(Tinopora Cordifolia), Yavakshar( Hordeum vulgare), Imli Kshar( Tamarindus indica), Mukta Shukta pisti etc. These herbs shows Antioxidant, anti-inflammatory properties. This herbal syrup is specially prepared for patients that are facing problems like weak digestion, loss of appetite, abdominal pain, bloating, abdominal cramps, etc.
Recommended Dosage: Take 2 teaspoonful twice daily.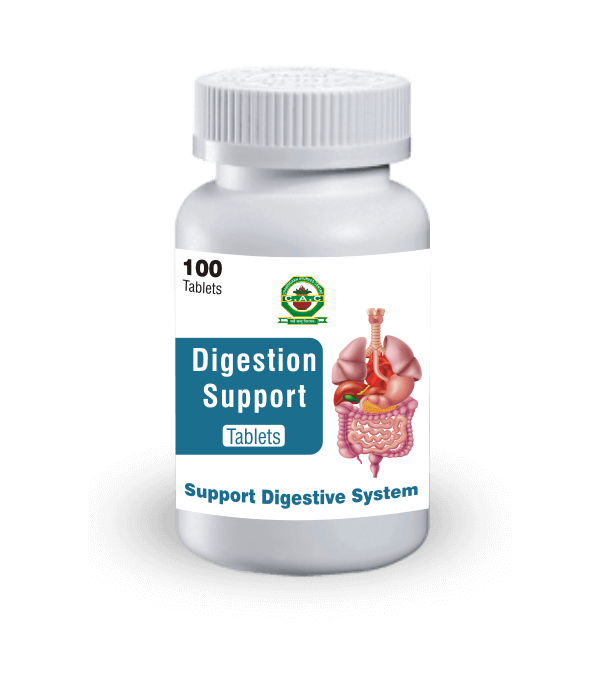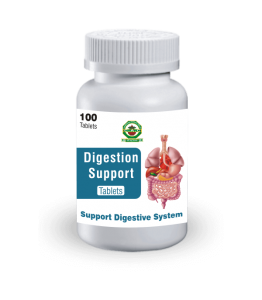 Digestion Support Tablet
This tablet is unique blend of best digestive herbs like kutaz chal, bilav, dhania, mustak, shankh bhasm, piper mint, and dadim that maintain natural Ph balance in the stomach and aid digestion of all types of food. The herbs present in this control acidity, gas, flatulence and constipation.
Recommended Dosage: Take 1 tablet twice daily.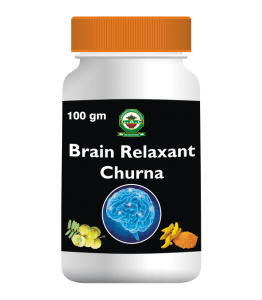 Brain relaxant churan
CAC  Brain relaxant churna is a herbal and purely ayurvedic formulation. It is 100% natural and pure. It is prepared from herbs that show calming effect on brain and gives you relaxation. It contains various herbs like Amla, Sonth, Pippali, Marich, Haldi, Bala, Suddha Gandhak, Lauh bhasma etc. that are Stress buster and provide you relief from anxiety. Herbs present in CAC Brain relaxant churna shows antioxidant, Neuroprotective, carminative and anti inflammatory properties.
Recommended Dosage: 1 teaspoon twice a day with hot milk.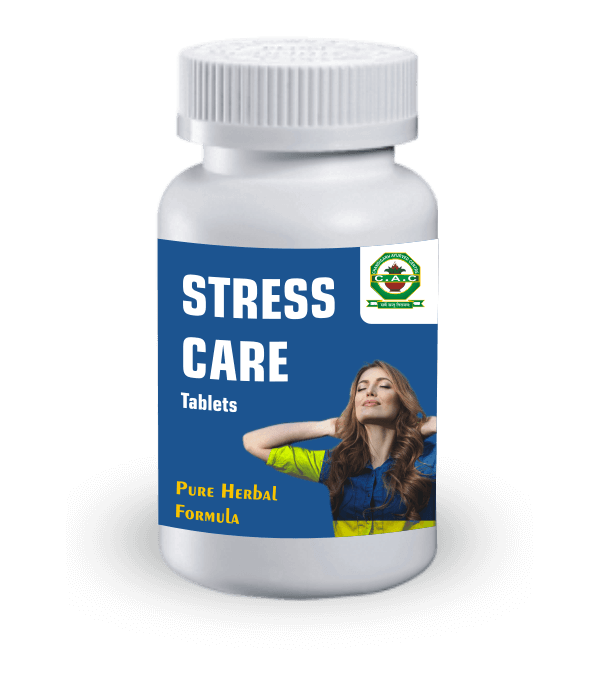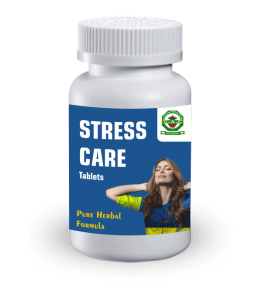 Stress care tablet
It is an amazing combination of natural herbs like Sarpgandha, Brahmi, Tagar, jatamansi. It helps to relieve stress conditions. They help to pacify the nervous system and also help to increase mental and physical performance. In Ayurveda when there is an imbalance of three energies i.e. Vata, pitta, and Kapha, it leads to disease. Vata has a sub dosha named prana doshas which regulates the sensory perception, brain, and mind. Tarpak Kapha subtype of kapha, governs cerebrospinal fluid, sadhak pitta subtype of pitta doshas governs emotions and their impact on the heart. So any vitiation of these doshas leads to stress. It act as Anti-depressant, relieves Insomnia, Anxiety.
Recommended Dosage – Take 1 tablet twice a day with normal water.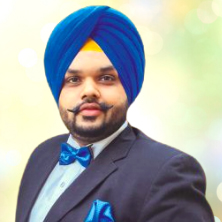 Dr. Vaidya Karanvir Singh is the younger Vaidya in Chandigarh Ayurved & Panchakarma Centre. He is the fourth generation in his family who is practicing as a general consultant in Ayurved & Panchakarma treatment at Chandigarh. In his practice, he had treated more than 1 Lakh Plus patients worldwide.
Article by Dr. Karanvir Singh (M.D in AYURVEDA, PANCHAKARMA FAGE) and reviewed by Vaidya Jagjit Singh (B.A.M.S)