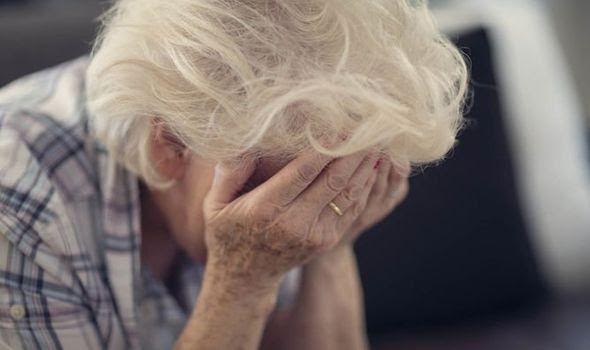 AYURVEDIC TREATMENT FOR DEMENTIA
INTRODUCTION-
Dementia is a progressive and chronic syndrome involving decline in cognitive funtctions which is not to be considered as symptoms of normal ageing.
Ayurvedic view-
Ayurvedid view for dementia is disturbance and imbalance in the three doshas of the body vata, pitta and kapha.
Vata has considerable role in dementia. In Ayurveda, dementia can be compared to smruti-nasha/loss of memory.
CAUSES OF DEMENTIA-
Dementia is more frequent with increasing age.

Dementia is caused by degeneration of nerve cells in brain, the nerve cells die more quickly than in case of normal ageing.
PSYCHOLOGICAL SYMPTOMS OF DEMENTIA-
Inappropriate behavior

Aggression

Depression

Sleep problems

Repetitive questioning

Problems in dealing with money

Apathy

Agitation

Psychosis
RISK FACTORS –
Vitamin and nutritional deficiencies

Sleep disturbances

Lack of exercise

Excessive use of alcohol

Cardiovascular risk factors

Depression

Diabetes

Smoking

Air pollution

Head injuries
HOW TO PREVENT DEMENTIA-
Keep your mind active 

Be physically and socially active 

Avoid smoking

Get enough vitamins

Maintain a healthy diet

Get good quality sleep

Treat hearing problems

Manage cardiovascular risk factors
NATURAL BEST HERBS FOR DEMENTIA-
Ayurvedic medicinal herbs modulate the neuro-endocrine-immune systems and are also rich sources of antioxidants and anti-inflammatory compounds.
ASHWAGANDHA (Withaniasomnifera) –
Accumulation of beta-amyloid peptide, a brain protein, disrupts the communication between the brain cells and kills them, thus leading to dementia. 

Intake of Ashwagandha reduces the accumulation of beta-amyloid peptide in the brain and reduces the death of the brain cells.

Withaniasomnifera provides overall nourishment and rejuvenation.

Ashwagandha repairs and inhibit degeneration of brain cells.




It prevents and reverses the degeneration of brain cells which leading to dementia. 

Ashwagandha also promotes the growth of the brain cells, which improves memory.
SHANKHPUSHPI (Convolvulus pluricaulis)-
Shankhpushpi extract may reduce biological markers of dementia disorder.

Shankhini pacifies Tridoshas, i.e. theVata (air), Pitta (fire), and Kapha( water) doshas and works more on Vata and Pitta doshas.

Shankhpushpiis a potent brain tonic andpowerful   memory booster that improves intelligence and functioning of the brain. 

It also helps in enhancing concentration, learning capabilities, mental fatigue, insomnia,

stress, 

anxiety

, depression, etc.
BRAHMI (Bacopamonnieri)-
Brahmi soothes and nourishes the cerebellum thus promoting memory and intellectual ability, calms the mind and improves concentration.

It isvery effective in epilepsy, weakening of memory or dementia and insanity.

Brahmihas cooling effect on the body and mind 

It decreases the levels of cortisol, which is responsible for strees, anxiety and dementia.

Brahmi help ease the symptoms of demensia due to the presence of the amyloid compound in the neuron that is responsible for damaging the brain. 

Brahmi helps inboosting your immunity naturally6nse time of our immune system against various diseases and ailments.

The antioxidant property of brahmi inhibits beta amyloid induced degeneration of brain cells.

It works as ananti-anxiety,tranquilizer,anti-depressant, and brain function enhancer.
TURMERIC (Curcuma longa)
Curcuma longa is one of the most effective herb for improving memory and concentration power. 

Turmeric has antioxidants, curcumin, and curcuminoids which reduce free radicals and degeneration of brain cells. 

Turmeric also lowers inflammation of nerves, improves sleep quality, reduces anxiety and acts as a stress buster.
PANCHKARMA THERAPY FOR DEMENTIA-
Shirodhara-
Shirodhara is a classical Ayurvedic procedure that creates profound relaxation of the mind and body.

In this therapy the medicated oil is dripped on your forehead to keep you stress free.

Shirodhara is done on the center of the forehead in an oscillating manner.

shirodhara is deeply relaxing and revitalizes the central nervous system

This therapy is highly effective in anxiety, depression, dementia, stress, insomnia, epilepsy, migraine, hypertension, diabetic neuropathy, paralysis, hemiplegia etc.
Types of dhara
–
Tailadhara (medicated oil)

Kwathadhara(herbal decoctions)

Ksheeradhara(medicated milk) 

Thakradhara (buttermilk) 

Jaladhara(water or coconut water)
DEMENTIA GO KIT
DEMENTIA GO KIT
CAC offers most effective herbal remedies such as Brodley Syrup, Rasayana Vati, Nerve Up Tablet,Tagaradi Choorna and Detox Premium Powder etc. for ayurvedic treatment of dementia.
These medicines are pure herbal, safe to use and free from side effects.
BRODLEY SYRUP
Ingredients-
Brahmi (Bacopa monnieri)

Shankhpushpi (Convolvulus pluricaulis)

Dhania (Coriandrum sativum)

Ashwagandha (Withania somnifera)

Saunf (Foeniculum vulgare)
Dosage -Take 2 teaspoonfuls twice daily
NERVE UP TABLET-
Ingredients-
Shudha kuchala

Shudha shilajeet

abhrak bhasma

praval pishti

shankh bhasma 
DosageTake 1 tablet twice a day
RASAYAN VATI-
Ingredients-
Aswagandha

Shilajeet

Amla

Musali

Shatavar

Brahmi

Abhrak Bhasam

Mukta pisti

Praval pisti

Kaunch Beej

Saunth

Mirch

Brahmi
Dosage- Take 1 tablet twice a day
TAGARADI CHURNA 
Ingredients-
Tagar (Valeriana wallichii) 
Dosage-Take 1 teaspoonful twice a day with normal water.
DETOX PREMIUM POWDER
Ingredients-
Moti pishti

Parwal pishti

Shukta pishti

Giloy satva

Kamdudha ras

Jahar mohra

Akik pishti

Gandhak rasayan

Tal sindoor
Dosage- Take 1 sachet twice a day with normal water.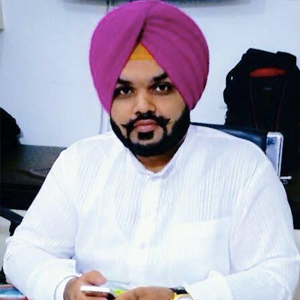 Vaidya Karanvir Singh is the younger Vaidya in Chandigarh Ayurved & Panchakarma Centre. He is the fourth generation in his family who is practicing as a general consultant in Ayurved & Panchakarma treatment at Chandigarh. In his practice, he had treated more than 1000 plus patients worldwide.
Article by Dr. Karanvir Singh (M.D in AYURVEDA, PANCHAKARMA FAGE) and reviewed by Vaidya Jagjit Singh (B.A.M.S)