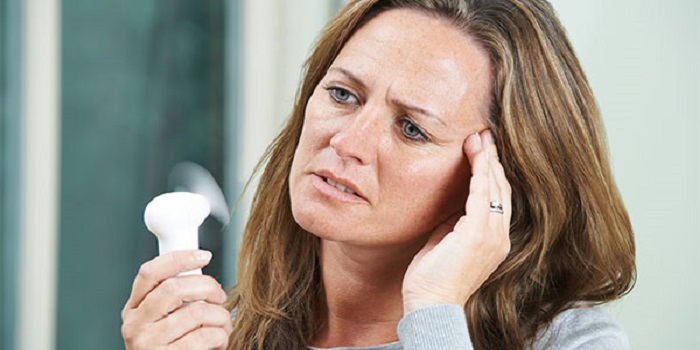 How Can You Cure Menopause Symptoms in A Natural Way?
As the age factor increase, there are various changes occur in the female body. the body does not accept these changes and leads to several health issues. Menopause is a biological process that occurs in every woman. when ovaries cease to function properly it leads to menopause.
Common in the early 30s or late 60s, but generally on average menopause occurs at the age of 50 years. The common symptoms for menopause are hot flashes, mood swings, night sweats, irritability.
The women at the menopausal stage are at a higher risk of various diseases including obesity, osteoporosis, heart disease, and diabetes.
Menopause is an intermittent period characterized by many overlapping stages. Menopause generally sets in 3 stages. The first stage is – Perimenopause stage, followed by a second stage – Menopause and then final stage – Postmenopausal stage.
Perimenopause – It is the time when ovulation and fertility reduce considerably and the hormone levels show a sharp decline.
Menopause – It is when a woman stops having her menstrual periods and the ovaries stop releasing eggs.
Postmenopause – This time starts from the last period to the end of a woman's life.
Causes
Menopause can result from various causes like –
Natural decline of reproductive hormones
Primary ovarian insufficiency
Chemotherapy and radiation therapy
Reduction in the production of estrogen and progesterone.
various causes like Addison's diseases, down syndrome, enzyme deficiencies, surgical removal of ovaries, chemotherapy in the pelvic region.
Malaria and tuberculosis.
Symptoms
Chances of pregnancy decrease due to the fall of estrogen.
Vaginal atrophy is also a symptom of menopause which leads to inflammation, dryness of vaginal parts
Short term memory problem due to lack of sleep
Ayurveda view
In Ayurveda, it is termed as "Rajonivritti". Menopause is a culmination of all three doshas of the women's bodies. The menses increase the Pitta dosha, while the woman may gain weight during this time, which indicates the Kapha imbalance. Since the woman may become moody and even lose her sleep during menopause, there is a strong indication of Vata dosha.
Vata type menopausal symptoms include depression, anxiety, insomnia, etc.
Pitta type menopausal symptoms are often angry and mainly suffer hot flashes.
Kapha type menopausal symptoms include weight gain, feeling of mental, and physical heaviness.
Diet
Consume a lot of iron and calcium supplements.
Consume more amount of fibrous foods like green vegetables and fruits.
Drink a good amount of water
avoid food rich in cholesterol, calories, and fats.
Natural remedies
1. Black Cohosh
Black cohosh is probably the most effective natural remedy for menopause. The standardized extract of this herb is used, either Remifemin or Klimadynon. It is one of the best remedies for treating hot flashes.
They may even be appropriate for women who had breast cancer and they can't take it due to estrogen-sensitive. it may take 6 to 8 weeks before you see results.
2. Maintain a healthy weight
Gaining weight or excess body fat, around the waist, increases the risk of developing various diseases like heart disease and diabetes. hence body weight may affect your menopause symptoms.
3. Eat fruits and vegetables
A diet rich in fruits and vegetables can help prevent a number of symptoms of stages of menopause.
Fruits and veggies contain fewer calories and can help you feel full, so they're amazing for weight loss and weight maintenance. Bone loss can also be prevented with fruits and vegetables
CAC HERBAL TREATMENT
Ayurved provides the best herbs that will treat menopause with natural herbs. Chandigarh Ayurved Centre comprises of "Menopause Care Kit" that will deal with all the signs & symptoms of menopause.
1. Stri- Poshak Syrup
Stri Poshak Syrup is very beneficial in curing woman's physical weakness, anemia, fatigue, etc. It is prepared from ingredients like Ashok chall (Saraca asoca), Lodhar chall (Symplocos racemosa), Khadir chall (Acacia catechu), Guduchi (Tinospora cordifolia), Patrang (Caesalpinia sappan), Mochras (Salmalia malabarica), Mulethi (Glycyrrhiza glabra), Daru Haldi (Berberis aristata), etc.
The ingredients used in this syrup give relief from hot flashes, disturbed sleep, abdominal discomfort due to minopause, mood elevation, excess sweating, tiredness, breast tenderness. It can also help to cure dysfunctional uterine bleeding.
Recommended Dosage– Take 2 teaspoonful twice a day with normal water.
2. Detox premium powder
Detox premium powder is herbs-mineral sachets which are purely Ayurvedic formulation. These sachets mainly detox the body and eliminate toxic substances and help in proper metabolism of all the functions. This formulation acts at the level of the nervous system and facilitates proper conduction of signal impulse from the nerves to the muscles.
These sachets have anti-inflammatory, antioxidant, and anti-bacterial, anti-fungal, and immune-modulator. The ingredients present in it are moti pishti, parwal pishti, shukta pishti, Giloy satv, kamdudha ras, Jahar Mohra, akik pishti, gandhak rasayan, sutshekhar ras, etc.
These ingredients balance all the three doshas (Vata, Pitta & Kapha) and help in blood purification, reduces burning sensation, weakness, and hot flashes), Nagkesar (Mesua ferrea), Supari (Areca catechu), etc. These capsules are used to maintain women's health.
It is used in irregular menstrual periods, pelvic pain, endometrial hyperplasia, and endometrial cancer. The capsules are very effective in the management of menopausal signs and symptoms.
Recommended Dosage – Take 2 capsules twice a day with normal water.
3. Rajahpravartani vati
Rajahpravartani Vati mainly used for the treatment of women's health problems. Its main effects appear on the uterus and during ovulation. The Vati contains –Tankan (Borax), Ramatha (Asafoetida), Kaseesa (Purified blue vitriol), etc.
This tablet is very beneficial in premature menopause. It has been proved effective in the mental and physical wellbeing of females. These tablets maintain the health of the overall reproductive system.
This vati takes care of the improper flow of menstruation along with vaginal dryness, poor bladder control, and also strengthens the muscle of the uterus.
Recommended Dosage – Take 2 tablets twice a day with normal water.
4. Feminine acre tablet
CAC Feminine care tablet is a pure and natural remedy for menopause symptoms that contains various herbs extract that works on the female reproductive system and make it healthy. These tablets show antioxidant properties, anti-inflammatory, and immunomodulatory properties.
Each tablet contains-
Ghritkumari (Aloe Vera) – 160mg
Muramakki (Commiphora myrah) – 160mg
Sonth (Zingiber Officinale) – 160mg
It works in various diseases like
Effect on Tridosha- balances Vata and Kapha.
DOSE- 1-2 tablets two times a day or as directed by a physician.
5. Kanchnaar guggul
It is an ayurvedic and Herbal medicine to treat Menopause. It is available in the form of a tablet and it is to be taken orally. They are processed by decreasing the decoction of vegetable substances to a thick density and after pouring some powders for creating a pill mass.
CAC Kanchnaar Guggul is pure herbal medicines that check and treat any kind of abnormal growth in the body, healing of ulcers, thyroid disorders, hernia, lesions, and cancer.
All kind of unwanted growth and fluid retentions in the body is treated by CAC Kanchnaar Guggul and it reduces all kinds of lumps in the body.
The major ingredient in this medicine is Guggul and Kanchanaar. Here are the health benefits of these: The botanical name of Kanchanaar is Bauhinia variegata and it belongs to the Fabaceae family. It is used as an antibacterial, antifungal, antimalarial, Anti Inflammatory, Kapha har and pain-reducing agents
Panchakarma treatment
Ayurvedic treatments are individualized, but they usually consist of specific dietary guidelines, herbal supplements, meditation, detoxification, etc.
Panchakarma is one of the most effective ways to cleanse the body and re-establish the balance. Chandigarh Ayurveda Center provides the best therapy that will reduce the symptoms of menopause.
1. Abhyanga
Daily massage therapy is designed to loosen and mobilize the toxins which help in open up all the channels. This therapy provides relaxation and helps in improving sleep, mood swings and keeps the mind relax.
2. Udvartana
In this, a paste made primarily of chickpeas and heated sesame oil is applied all over the body and massage it by gentle hands. They help in improving the muscle tone.
3. Shirodhara
In this, a warm oil was poured in a thin, steady stream back and forth over the forehead for about 20-30 minutes. Starting out very warm, the oil application ends up exquisitely cool. It helps to relieve all the negativity, worries, mental junk, etc.
4. Shasti shali pinda sweda
It is done by using hot milk mixed with rice and herbs. The massage is done with the help of bolus (basically an udder-like object filled with fluid). This provides strength to the muscles.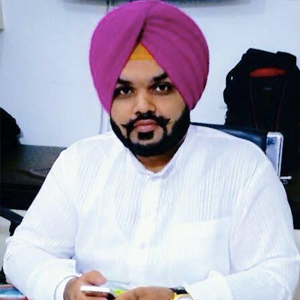 Vaidya Karanvir Singh is the younger Vaidya in Chandigarh Ayurved & Panchakarma Centre. He is the fourth generation in his family who is practicing as a general consultant in Ayurved & Panchakarma treatment at Chandigarh. In his practice, he had treated more than 1000 plus patients worldwide.
Article by Dr. Karanvir Singh (M.D in AYURVEDA, PANCHAKARMA FAGE) and reviewed by Vaidya Jagjit Singh (B.A.M.S)